Year after year, visiting golfers have made their way to the southwest of Ireland, which is home to some of the world's finest links golf courses. This stunning area is what many folks refer to as "postcard" Ireland, and it delivers what this humble writer considers to be just about the best golf experience anywhere in the world. 
While the golf courses are the key component from which these experiences are developed, where visitors lie their head at night is critical in delivering a truly memorable trip. There are many places to stay in this well-traveled area, but one jumps to the top of the list for us: Aghadoe Heights Hotel & Spa.
Perched atop a hillside on the edge of town, the hotel provides sweeping views of the Lakes of Killarney and McGillicudy Reeks….Ireland's highest mountain range.  Having developed over the past 20 years into a true 5-star hotel that truly understands the visiting golfer's needs, our clients continually return from an experience that exceeded their expectations.
The People
There are many things that make a great hotel, and at Aghadoe Heights, it starts with the people led by General Manager Niall Coffey. His keen understanding of the golfer, coupled with his experience working at properties such as the iconic Slieve Donard Hotel located just a few steps from Royal County Down, allows for a curated golfer's experience at Aghadoe Heights. 
Golfers are welcomed by a manager upon arrival as well as one of the three members of the senior concierge team, which combined has a whopping 75 years of experience at Aghadoe Heights between them. You are in very experienced hands from the moment of arrival. The longevity of staff extends across all areas of the hotel, which provides for a consistent guest experience time after time. 
The hotel takes advantage of some of the unique personal skills of team members as well. A great example of this Assistant Reservations Manager Patricia O'Brien.  Aside from being a key member of the operations staff, she also happens to hold 10 All-Ireland Medals in Irish Dancing. Three to four nights per week, guests are entertained in the Terrace Bar with an entertaining introduction to Irish Dance in a casual atmosphere.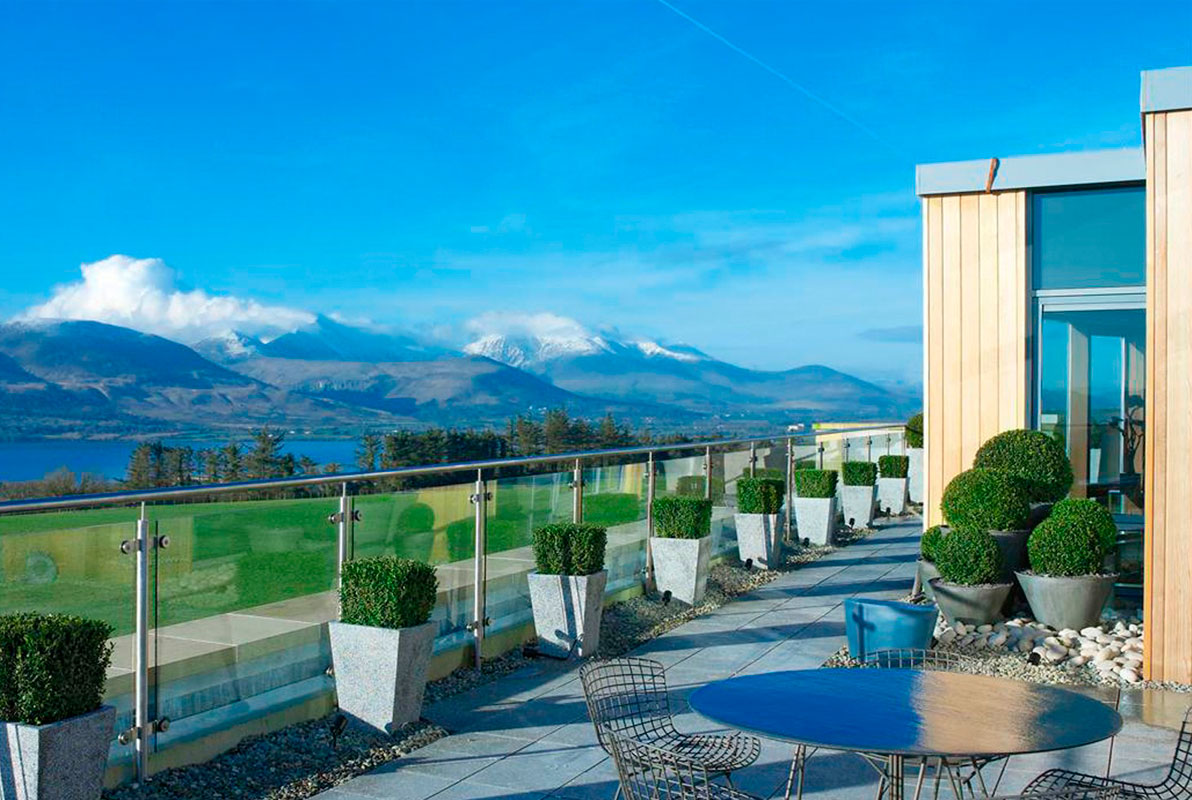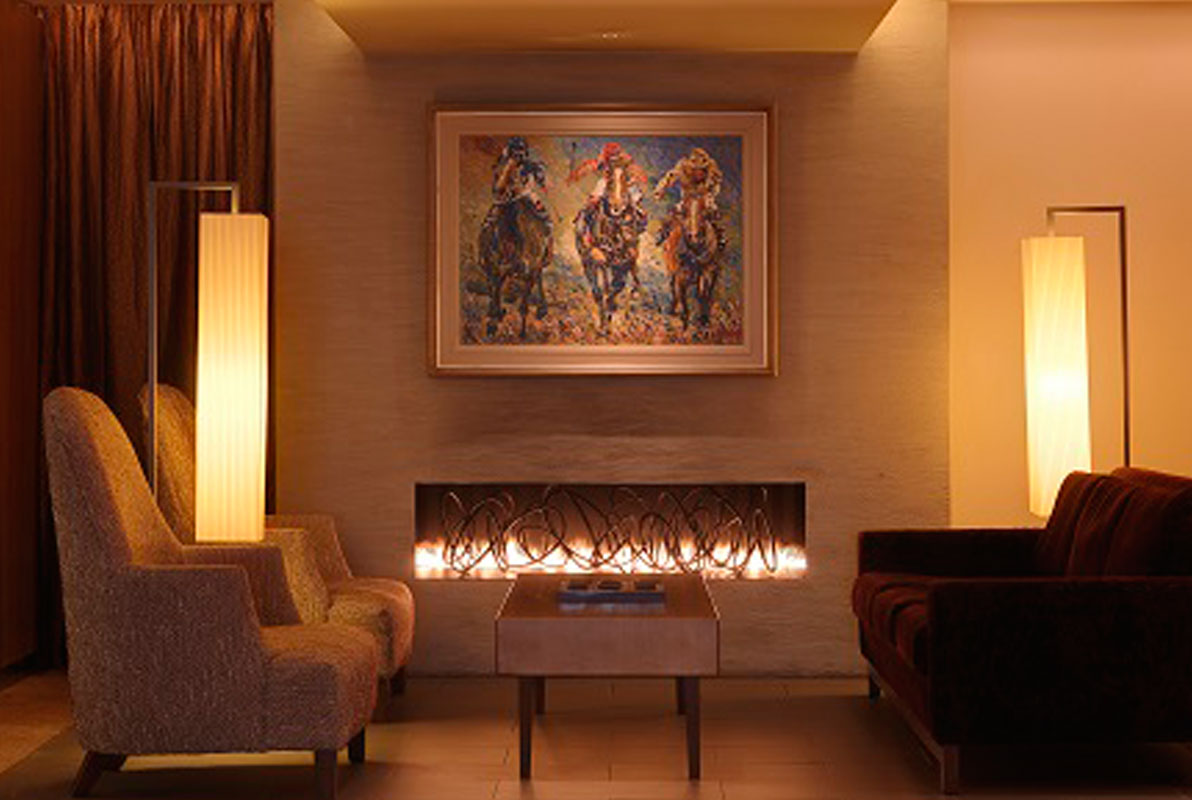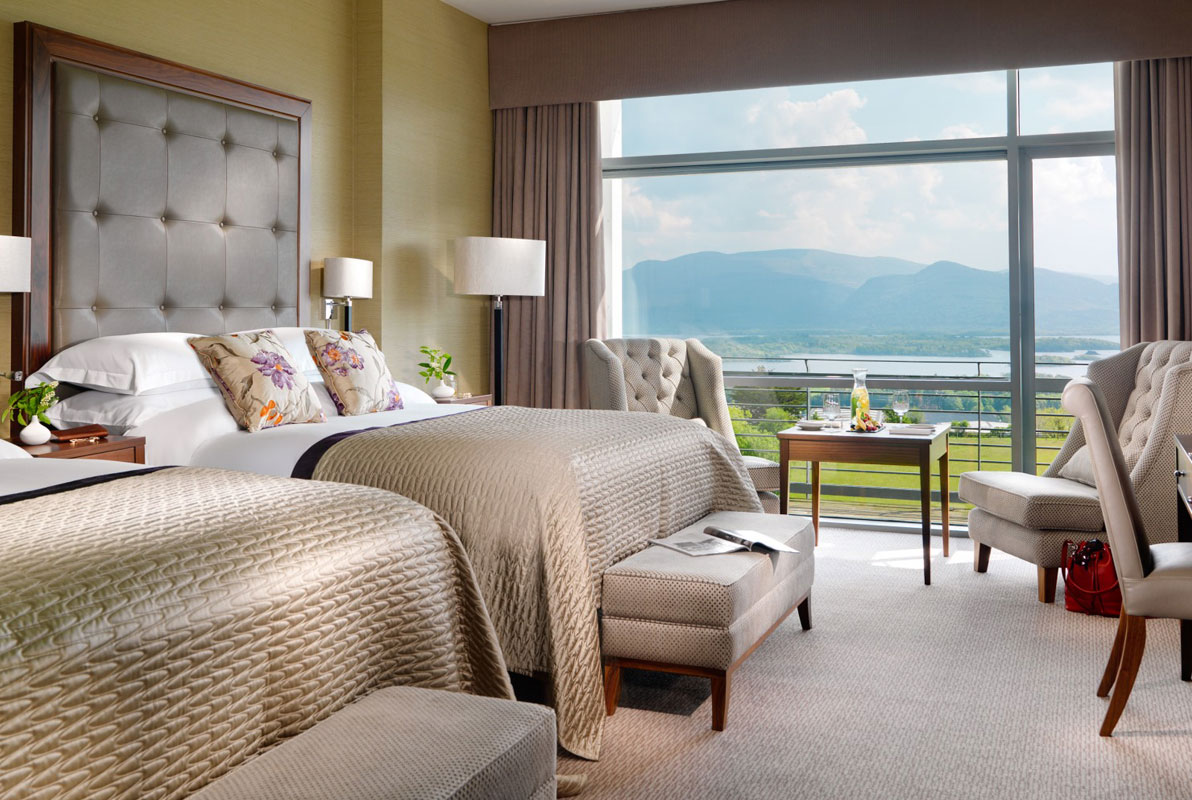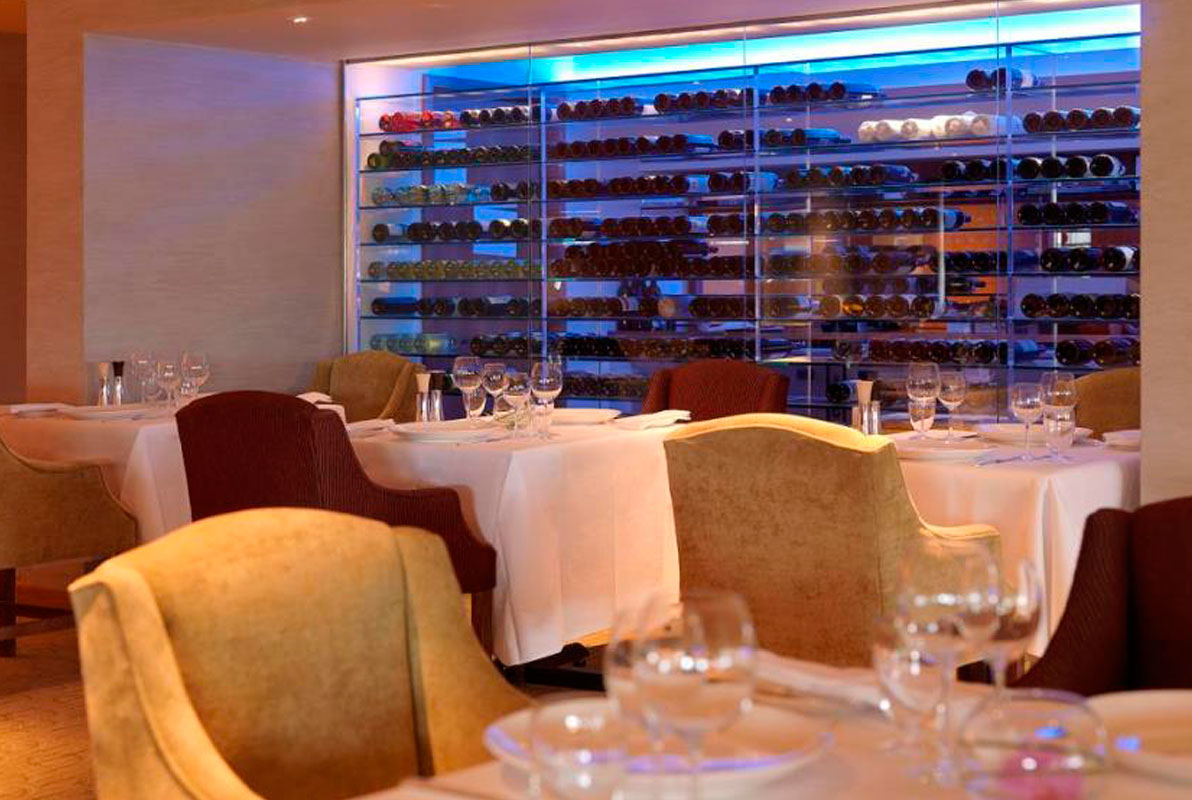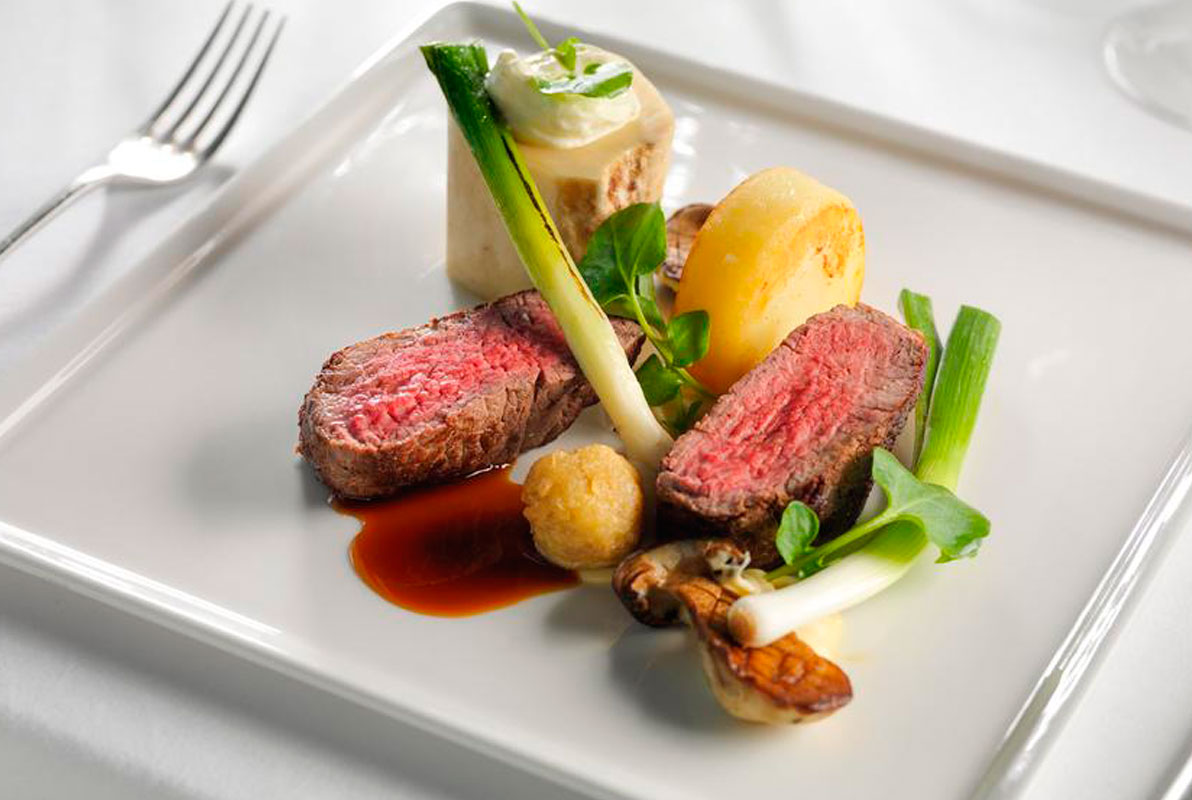 Meeting the Golfer's Needs
Unique needs are presented by golfers who stay at the hotel, and Aghadoe has curated offerings at the hotel to meet these needs.
Enjoy an early breakfast. Guests routinely need to depart the hotel for an early tee time, and the staff has created an early breakfast starting as early as 5 a.m. or you can take a "Breakfast On-the-Go Package." 

Weather in Ireland can be fickle, and golfers sometimes come back with wet clothes and equipment. To ensure a dry departure the following day, guests can utilize the specifically designed drying room upon returning from the course each day.

Golfers tend to spend a good part of the day away from the hotel. This could lead to missing out on experiencing the on-site world-class spa. Recognizing this, the hotel has increased spa hours and provided even further late-evening hours if booked in advance.  

Lastly, they have developed a Golfer's Recovery Massage designed to get guests feeling as good as possible each day on the course.
Rooms For All Tastes
Golf groups come in many shapes and sizes, and Aghadoe Heights provides a wide variety of luxurious rooms with just a few remaining to be completed in the final year of a refurbishment project. 
Rooms in Europe tend to be smaller than what most American guests are used to, but even in the smallest rooms at Aghadoe, guests can expect plenty of room.  Rooms gradually scale up in size from standard rooms to junior suites, capped off by the hotel Penthouse, which is a 3,000-square-foot beauty. 
With two bedrooms, a large living area, private elevator and a large wraparound deck with hot tub, this space can be utilized for a unique indulgence or can host a private group dinner as a conclusion to an unforgettable stay. 
Eat & Drink
If guests are looking for a formal dinner supported by a world-class wine list or a local Killarney beer & burger, Aghadoe Heights delivers. The Terrace Bar offers a casual atmosphere with a wide range of patio seating options, which can also be used for BBQ's for golfing groups. 
The Terrace Bar is supported by the Heights Lounge and Bar where guests can partake in all-day casual dining. Guests are routinely entertained by the house piano player. The Lake Room provides a more formal dining menu for guests who wish to indulge in Head Chef David Lee's mouthwatering menu.   
---
Aghadoe Heights Hotel provides golfers an unmatched experience when visiting the southwest of Ireland, and the team at Fairways to Heaven Golf could not recommend it any more. 
If you are looking to plan a golf experience to Ireland, email me at otoole@f2hgolf.com or call 888-272-3179, and I would be happy to create a trip of a lifetime to Ireland for you.