In 2001, I played my first round of links golf at the Ceann Sibeal, otherwise known as Dingle Golf Club. Situated at the end of the Dingle Peninsula, this is not a links that is on the radar of most visiting golfers.
I had made a rather inauspicious entrance to the club as I had backed up my rental car into a large rock in the parking lot, which tore off half the bumper, but that is why we have insurance, right?  Fortunately, the rest of my visit to Dingle Golf Club was much better. I played 18 holes in the whipping rain and after changing into dry clothes, I headed up to the bar and instantly made new friends.  
I was deep into a conversation — "interrogation" is a more accurate description — with a few members who were very interested in what brought me there. They were obviously very proud of their club and genuinely appreciative of a visitor from such a distance coming to play. Suffice to say that at the end of the day, I was hooked on the golf experience in Ireland.
The Idea
Over the next five years, I made regular visits to golf in Ireland, and with each visit, it became more a part of me. However, with only a week at a time, I could only visit a small number of courses during my time there. So an idea started to form: wouldn't it be great to spend the summer in Ireland playing all the links golf courses across the country?  
I would only need to convince my wife that quitting my job and heading to Ireland for 10 weeks without her was a great idea. How hard could that be? It took a while, but I built up the courage to bring up the idea and, lo and behold, she said, "If this is something you really want to do, I will support you."
As she has regularly done since the day I met her, she confirmed I have truly outkicked my coverage. I am one lucky golfer.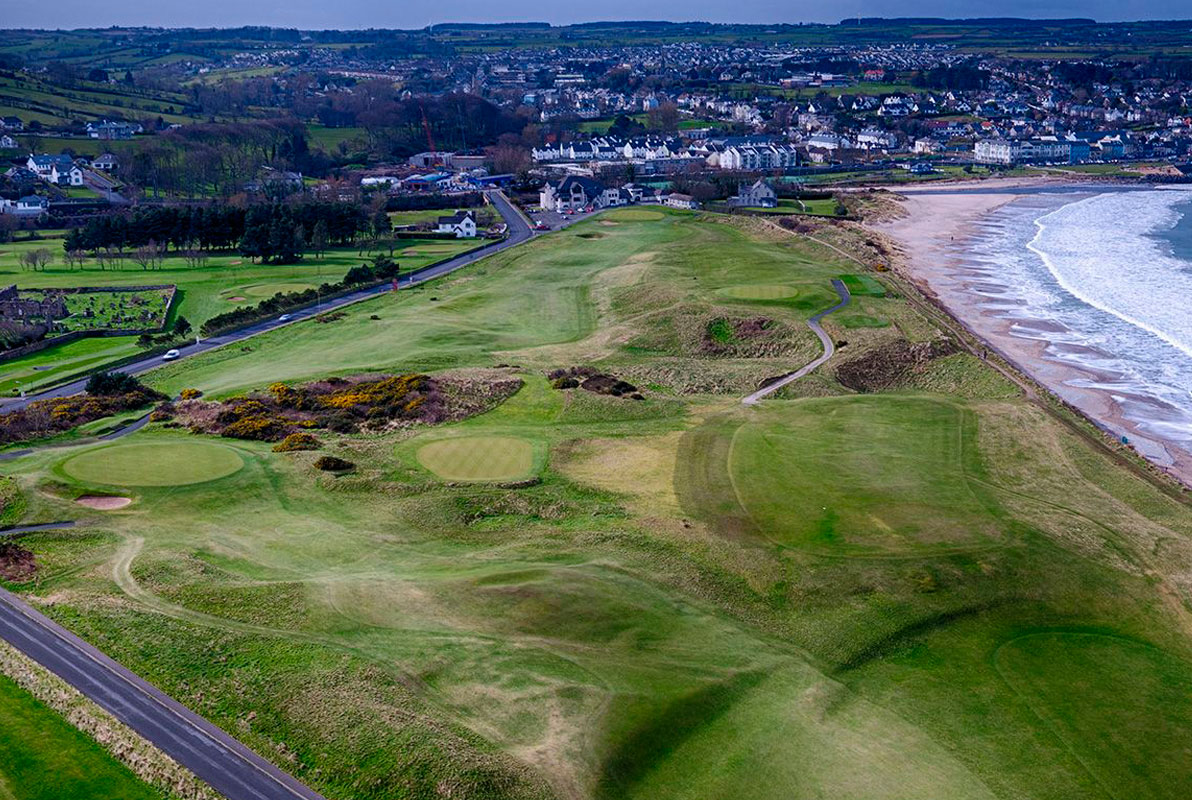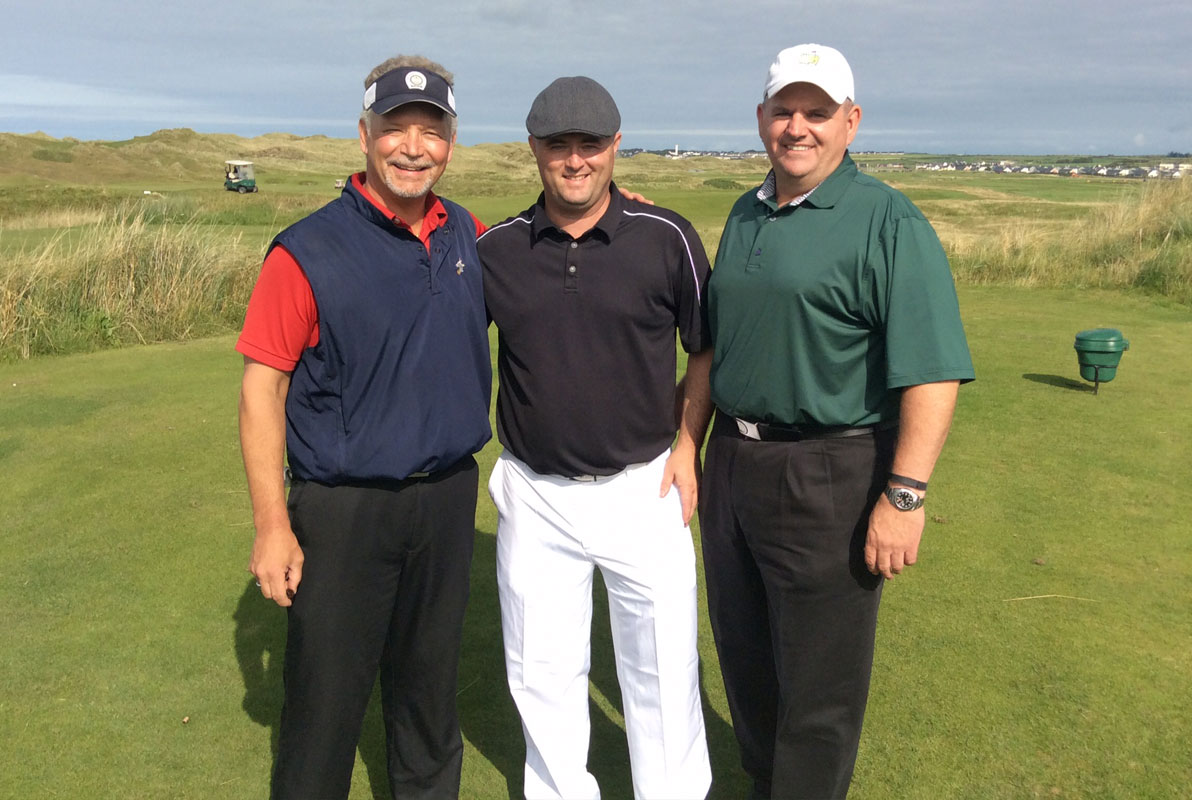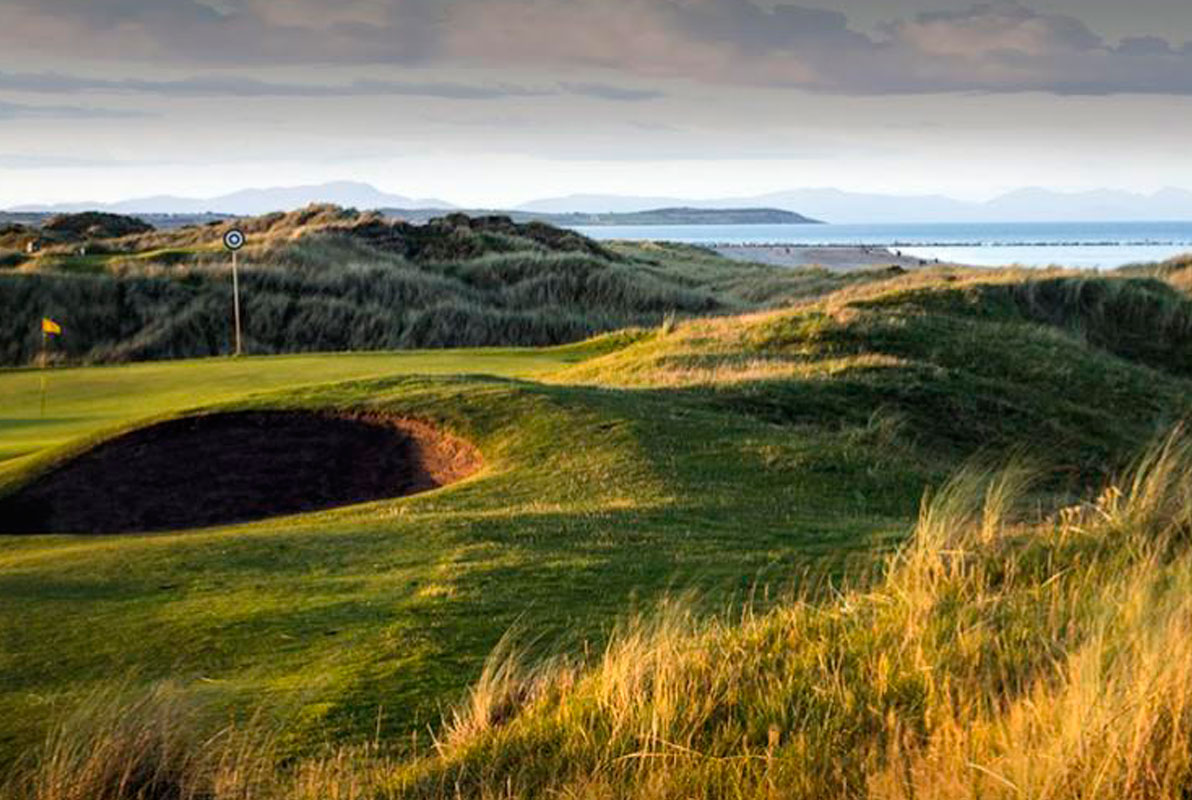 The Experiences
In June of 2007, I was wheels up out of Logan Airport in Boston for 10 weeks across the links of Ireland. It was an incredible summer that truly opened my eyes to what Ireland has to offer visiting golfers looking for the links golf experience. Here are a couple of highlights of my time in Ireland that summer.
Laytown & Bettystown is a relatively unknown links located just north of Dublin where I ended up spending the better part of two days with their members.  I had made a tee time for 1 p.m. at the course, and as my trip progressed, there were days I played alone, and then there were other days I was paired with other golfers.
On this day I was paired with a couple of members, and over 18 holes, we had a tremendous time as they filled me in on the history of the club and the area. Their head professional Robert "Bobby" Browne had been there since 1967 and had been the teaching pro for Irish greats Des Smyth and Phillip Walton.  Bobby passed away in 2015, but held the position for 48 years!
After the round, we shared a few pints in the clubhouse, and the guys invited me back later that evening to meet some more members. That evening turned into early morning as we sat in the bar and talked for hours. It truly epitomized the Irish hospitality so many of us have heard of. I was even invited back the next day to watch an interclub match with the members, whcih I was more than happy to do. As I was about to leave, two of the members presented me with a jumper (sweater) from the club, and it is something I still have in my closet today.
This next highlight actually comes from off the course during my stay. I was about 10 days into my trip and I had just played Ballycastle, which is a 130-year-old course located along the Causeway Coast. After getting into dry clothes, I made my way to a local pub in the village.
As it normally happens, it did not take long for the barman to begin asking me questions about who I was and why I was there. I began filling him in on what the next 8-9 weeks held for me, and as I was doing so, a gent walked up and said in an American accent, " I could not help but hear what you are doing and thought I would introduce myself as I am doing something similar….my name is Tom." 
Tom Coyne, the author of A Course Called Ireland, to be exact.  He sat down and we spent the next few hours drinking far too many Guinness and sharing our stories with each other.
While I thought he was crazy to be walking everywhere he went — I swear it rained for the first 25 days I was there — he was very gracious and great company.  We went our separate ways, but a few weeks later while driving from County Cork to County Kerry, who did I see walking along the road? Tom. I stopped the car and we had a nice chat, and then continued on to complete our respective journeys.
---
It was an incredible 10-week journey that provided me a unique perspective into golf in Ireland. It has allowed me to create some truly incredible experiences for our customers traveling to Ireland with Fairways to Heaven Golf.  
If you are looking to plan a golf experience to Ireland, email me at otoole@f2hgolf.com or call 888-272-3179, and I would be happy to create a trip of a lifetime to Ireland for you.