Being able to spend an entire summer across the links of Ireland is truly something I will never forget. I spent 10 weeks playing some of the most incredible golf courses anywhere in the world, welcomed by people and a culture that left a solo traveler never feeling alone. 
Seeing the Open Championship come back to Royal Portrush and Ireland after a nearly 70-year hiatus certainly brings back so many of the incredible memories of the summer of 2007.
County Down
I spent a little over a week in Northern Ireland during that summer, and looking back, I certainly wish it had been longer. I had only played a couple of rounds on my trip before I crossed over the border from the Republic into Northern Ireland, pulling into the Slieve Donard Hotel in Newcastle, County Down. Situated a few steps from the clubhouse at Royal County Down, this classic hotel provided a perfect base for visiting golfers as well as providing sweeping views of the ocean and the Mourne Mountains.
I will say Royal County Down is a beast and it brought me to my knees, but I do remember snaking in a putt from about 50 yards off the green. My caddie said he had only seen one person make a longer putt — U.S. Open champion Michael Campbell. So I had that going for me, which was nice.
I followed my round at RCD with a visit to Ardglass Golf Club, and man, what a track! Ardglass is a unique clifftop links that if not located just down the road from Royal County Down, would get a lot more publicity than it does. The club secretary was kind enough to spend the round with me, which was a great privilege that was followed by a couple of pints and a warm bowl of soup in a clubhouse that traces its roots back to the 1400s.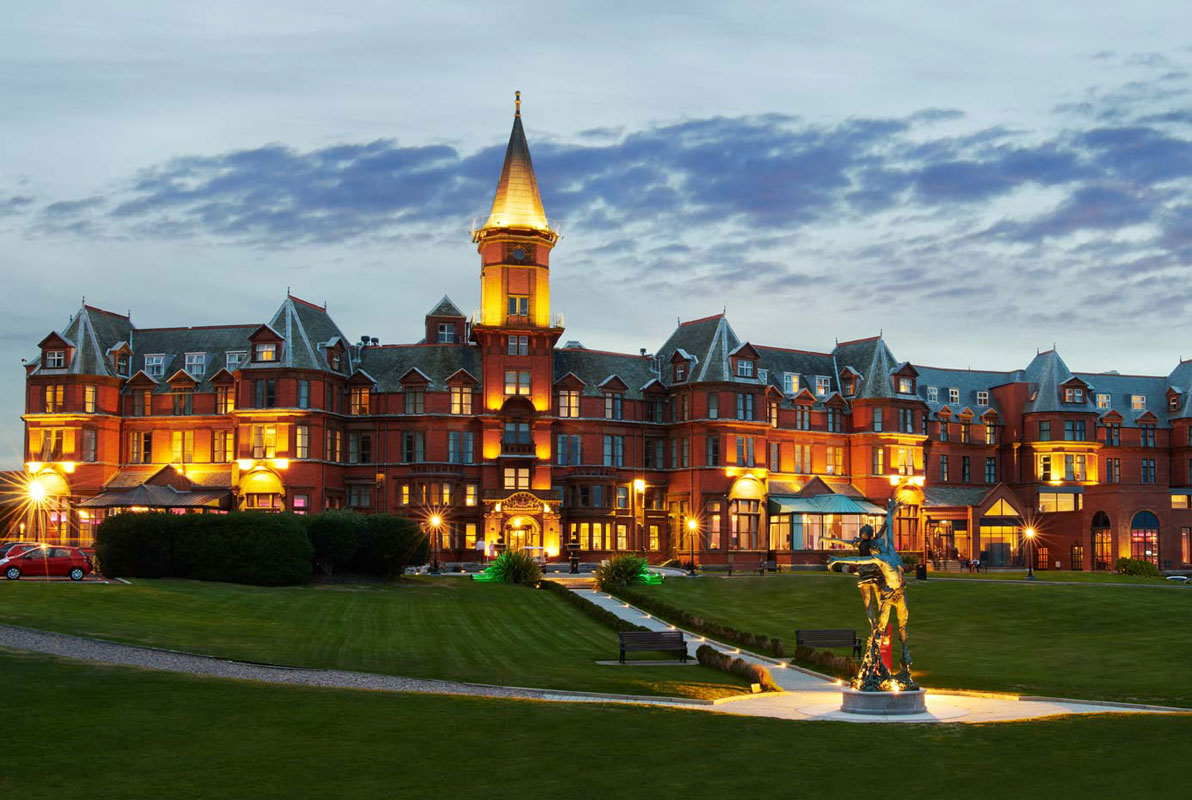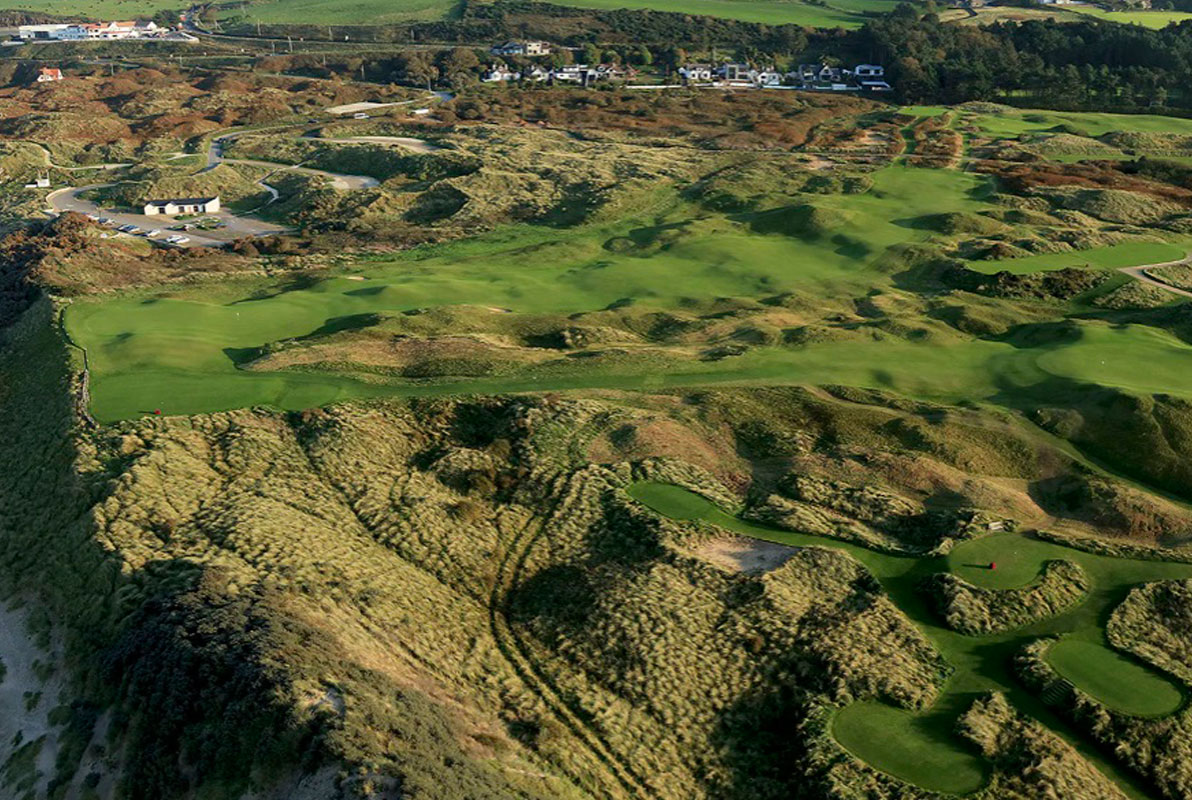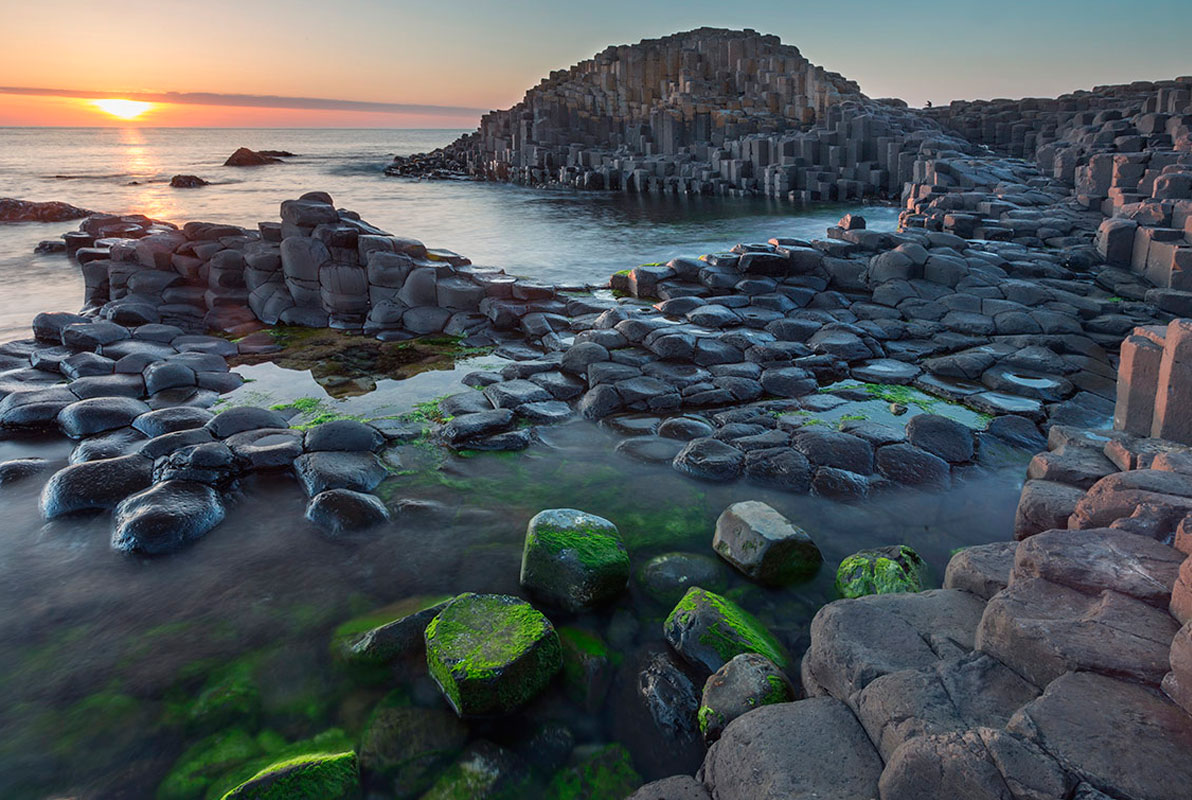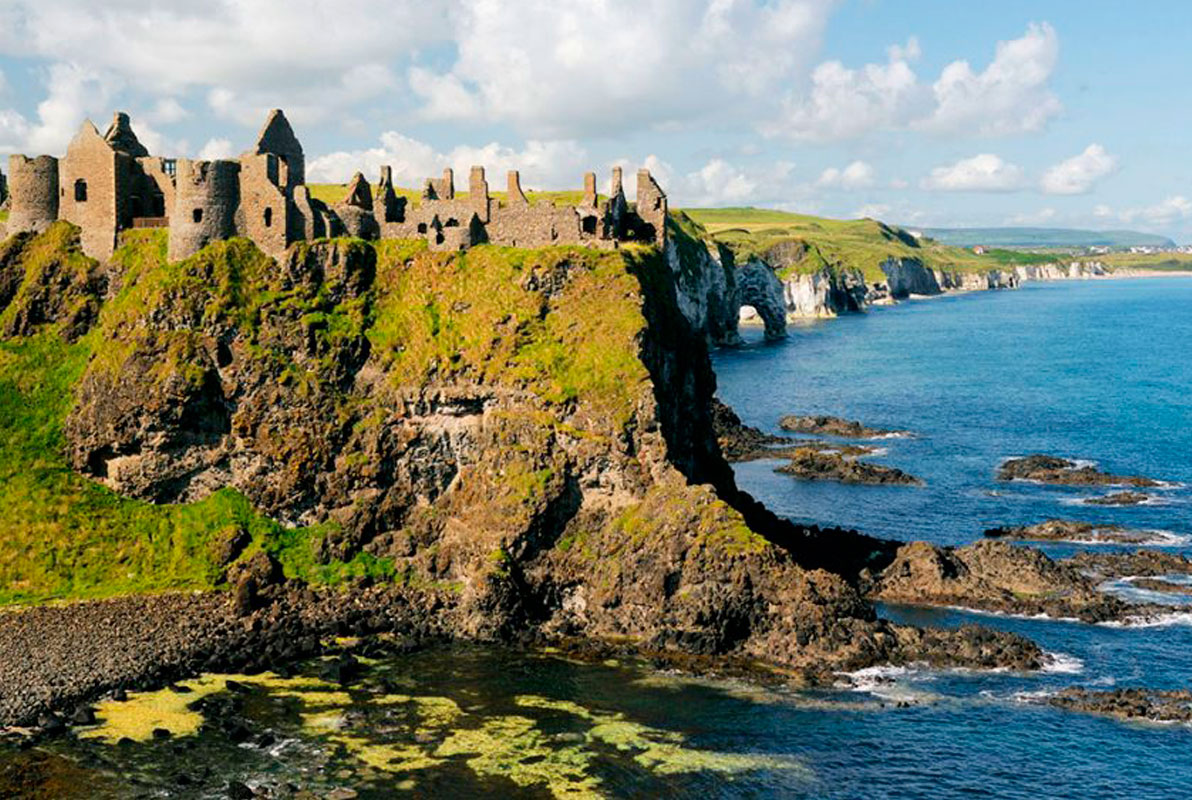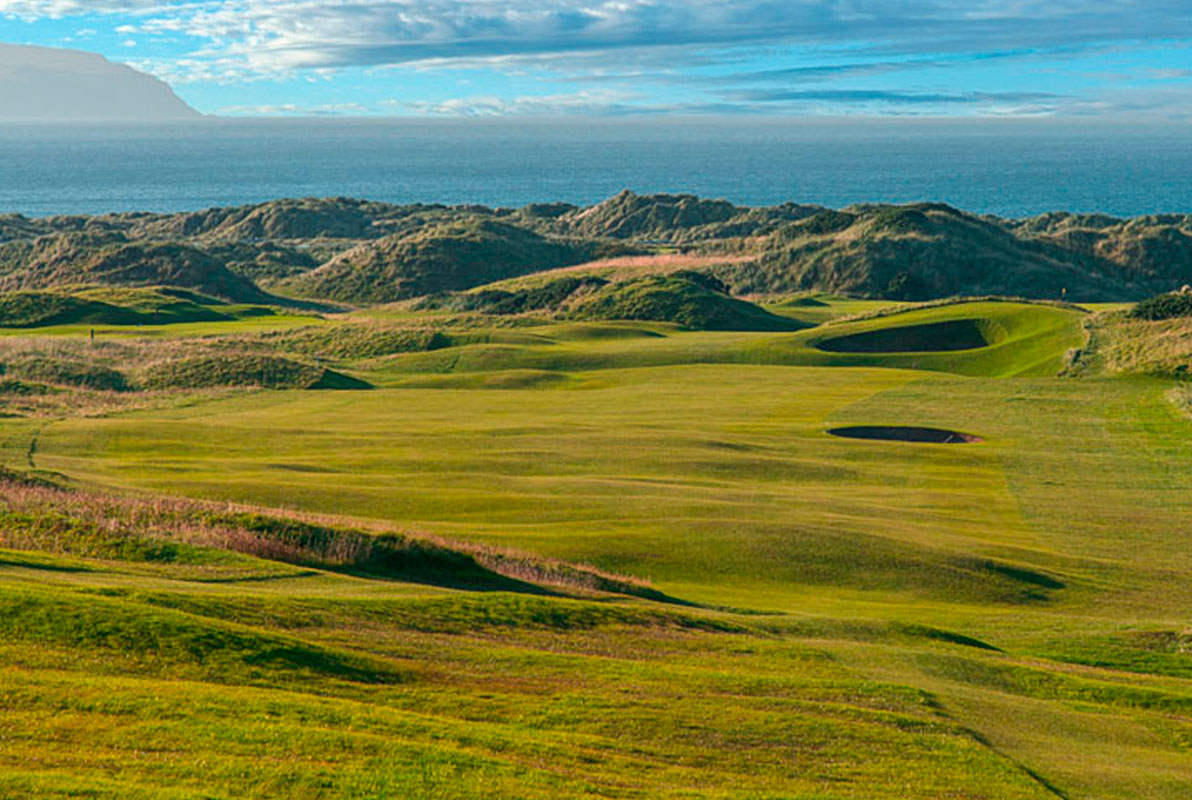 The Causeway Coast
Packing up my bags, I took off for five days on The Causeway Coast. Home to the Giant's Causeway and the Bushmills Distillery as well as a string of rugged links, I was in for something special. Royal Portrush headlines the area. There probably isn't much you haven't heard about Portrush if you've been watching the Open this week.  My most vivid memories are the 9 I took on the par-3 14th hole, Calamity Corner — now the 16th thanks to the recent redesign — and my caddie, who stood just over 5 feet tall, wore sparkling winged tip shoes, and had been a milkman in Portrush for over 35 years. A true local!
But the great golf certainly did not end there. Portstewart, which is only a few minutes from Portrush, delivers one of the most striking front nines found anywhere in Ireland. Additionally, the club hosted the 2017 Irish Open, which was won by this year's Irish Open winner, Jon Rahm. I also managed rounds at Castlerock Golf Club and Ballycastle Golf Club, both of which delivered well beyond my expectations.
A Chance Meeting
Speaking of Ballycastle, after my round I had wandered into a local pub. Like most pubs in Ireland, the barman began interrogating me immediately about who I was and what I was doing in Ireland. I explained to him what the next nine weeks held, and shortly after, another gentleman walked up and introduced himself. He said he heard what I was telling the barman and it caught his attention as he was doing something similar. His name was Tom Coyne.
Some of you may be familiar with Tom, a well-known author of a number of books, including A Course Called Ireland. Tom was in the middle of walking around Ireland with his clubs, hitting many of the same courses I was, which ultimately served as the inspiration for his book. It seemed a bit crazy to me as I was wiped out driving from course to course. I could not imagine walking miles upon miles to get from one course to another, especially in a summer that seemed like it rained for three weeks straight.
We spent the rest of evening sharing stories and to be fair, too many pints of Guinness. It is a great memory, albeit a bit foggy in spots.
---
If you're inspired and thinking of a journey across the pond to Northern Ireland, give me a call and I would be happy help.  I have been fortunate enough to return many times since that summer and it just gets better each time! 888-272-3179 or otoole@f2hgolf.com.