"Golf as it was meant to be."
That's how the folks at Bandon Dunes refer to the golf mecca they've created in Oregon. And if there is a place that should near the top of your list for an upcoming buddy trip – especially if you are looking for some incredible links golf and you can't swing a trip across the pond – this is it.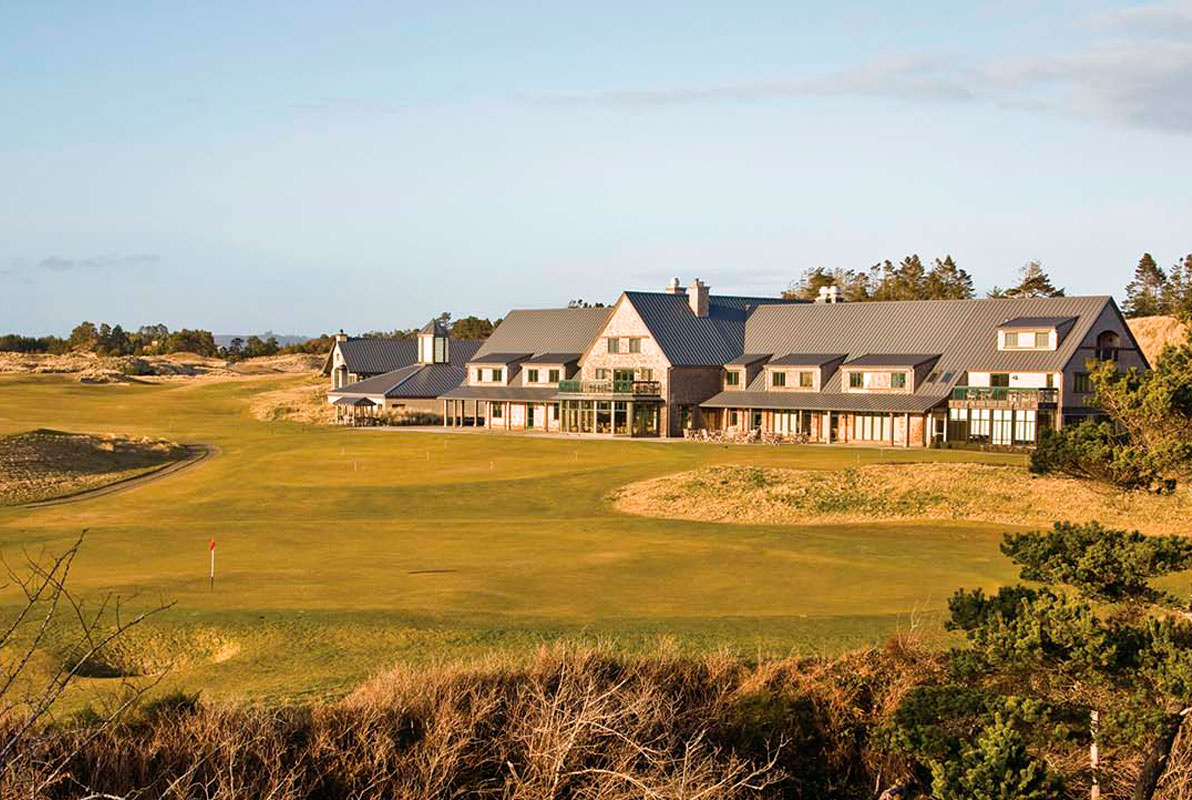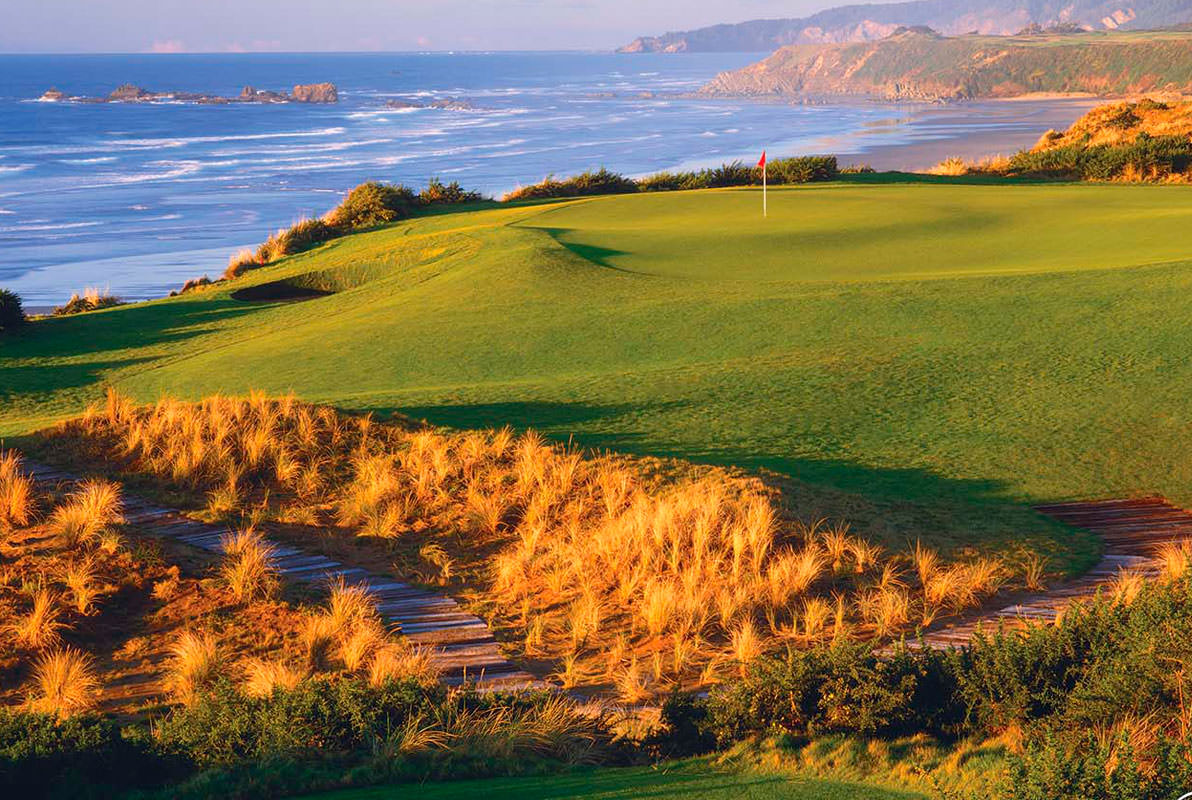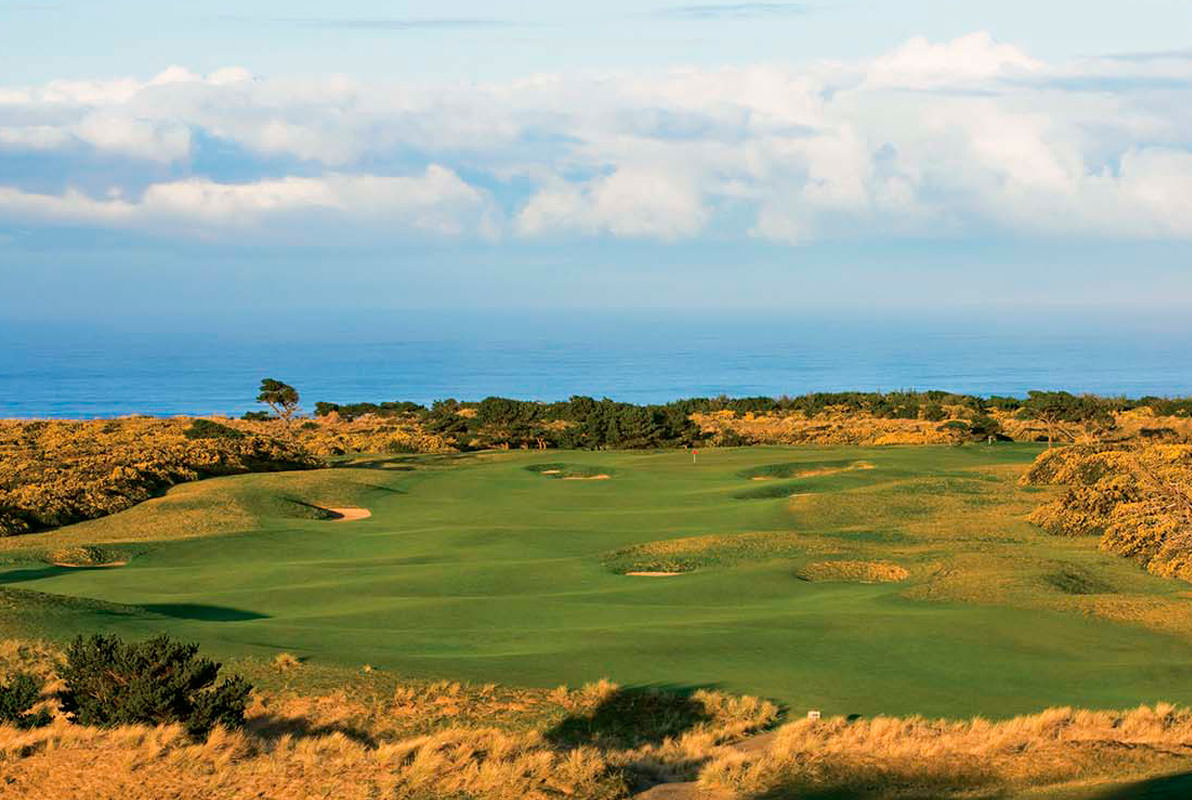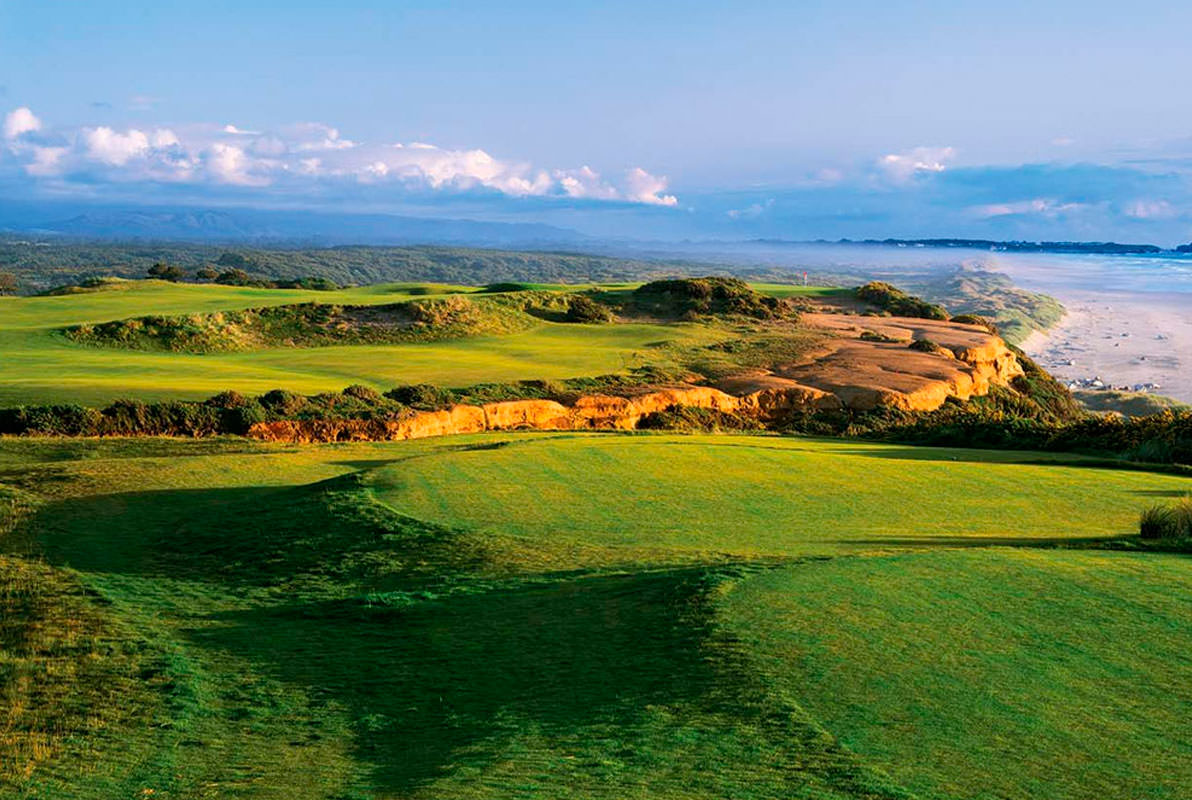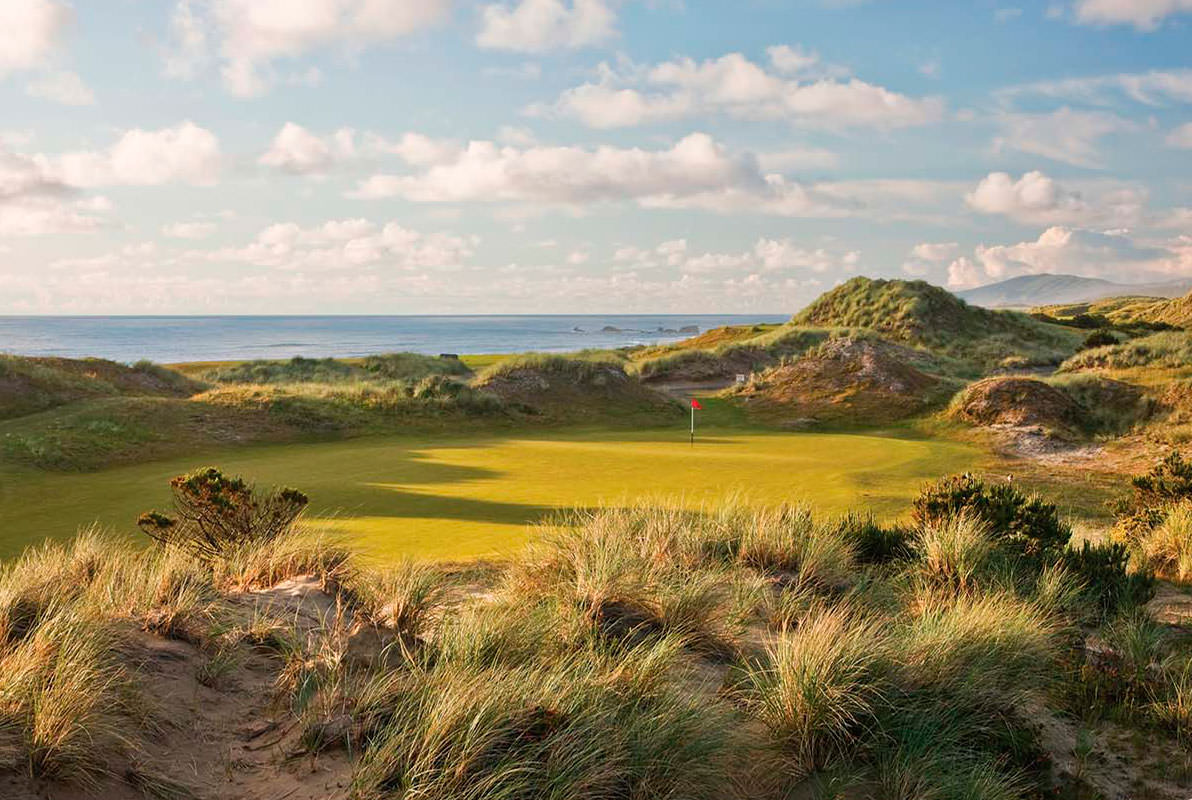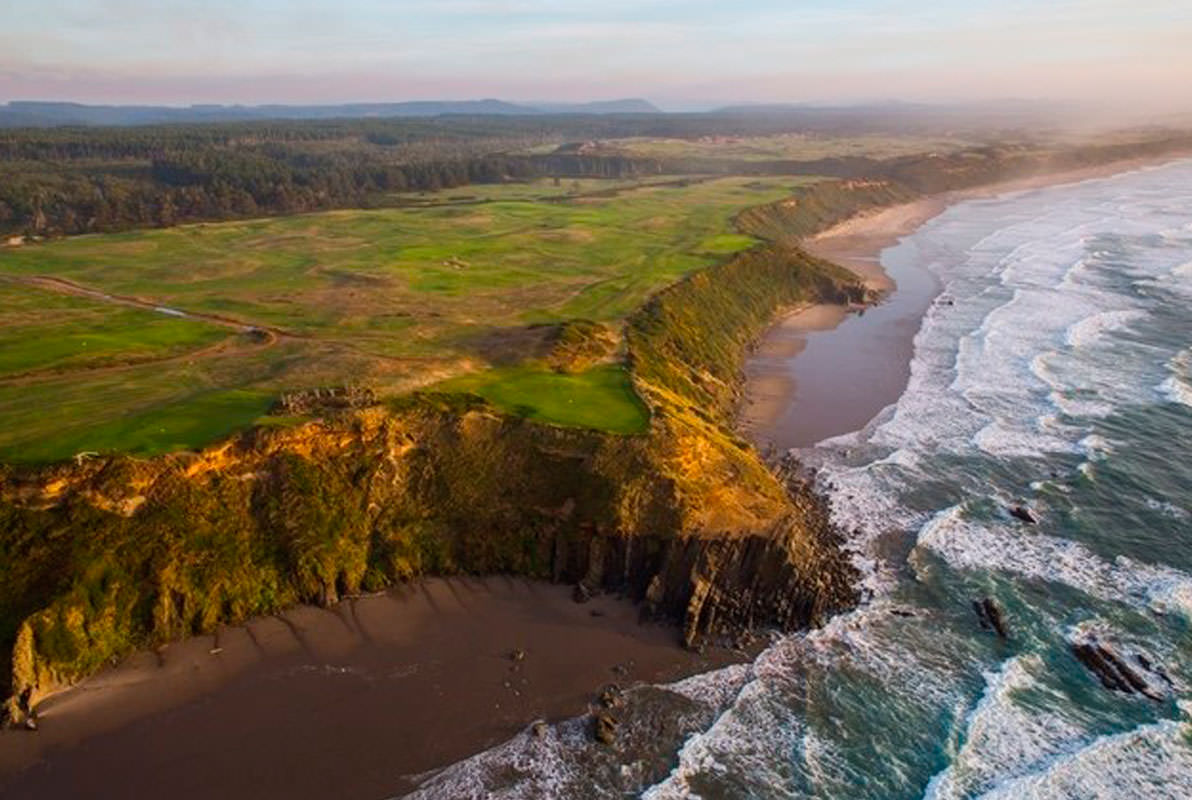 Four-Course Horse
Golf at Bandon is made up of four traditional 18-hole courses: Bandon Dunes, Pacific Dunes, Bandon Trails, and Old MacDonald, plus two non-traditional courses: Bandon Preserve (a 13-hole par-3 course) and The Punchbowl (a truly incredible 100,000 sq. ft. 18-hole putting course).
With a veritable who's who roster of designers – Bandon Dunes (David McLay Kidd), Pacific Dunes (Tom Doak), Bandon Trails (Bill Coore/Ben Crenshaw), Old MacDonald (Tom Doak/Jim Urbina), Bandon Preserve (Ben Crenshaw, Bill Coore), and The Punchbowl (Tom Doak, Jim Urbina) – the golf here is good to say the very least.
Situated on a bluff high above the Pacific Ocean, Bandon Dunes (par-72, 6,745 yards) started it all back in 1999 with its beautiful native terrain, dunes, and vegetation. With winds impacting play here, often considerably, Bandon Dunes will test even the best players and cause you to consider every club in your bag.
Be One With Nature
Pacific Dunes (par-71, 6,633 yards) opened in 2001 and presents players with some amazing natural golf. The fairways blend seamlessly with the surrounding terrain and the oft-penalizing bunkers appear less manmade than Mother Nature created. Massive sand dunes add to the experience and that ever-present wind forces players to be accurate.
Bandon Trails (par-71, 6,765 yards) was unveiled in 2005. The course provides some pretty incredible natural transitions going starting off from the dunes, dropping into an expansive meadow, tracking through a coastal forest, and returning to the dunes to close out. Purposely created this way like its fellow Bandon courses, Bandon Trails is a course best enjoyed on two feet walking and experiencing everything firsthand.  
Old Macdonald (par-72, 6,944 yards) popped into the rotation in 1999 and of course is a tribute to famed architect C.B. Macdonald, not the nursery rhyme farm guy. The result is a course that features immense undulating greens, seemingly bottomless bunkers, and holes that provide players with multiple angles of attack. A classic design to honor a classic designer.
Opened in 2012 and with the soothing Pacific Ocean in view all the time, Bandon Preserve creates an incredibly enjoyable spot to play or to settle up from your earlier round. A guy's gotta have the chance to push right? Plus, you can feel good about playing here as all net proceeds go directly to the Wild Rivers Coast Alliance, an organization supporting conservation, community, and economy on the southern Oregon Coast.
Finally, the Punchbowl arrived on the scene in 2013 and is complimentary for all resort guests. Imagine the best putting green you've ever been on, then forget that one because this is your new best friend.
Not surprisingly, it won't take long to settle in at Bandon. The resort's accommodation options, ranging from single guest rooms to enormous four-bedroom cottages, provide relaxation and every amenity you could ask for.
Although you could easily fill every day you are at Bandon with golf from dawn to dusk, the resort provides ample opportunity to relax off the course as well including a massage center, sauna/jacuzzi, fitness center, hiking, fishing.
Hungry? No problem. Bandon Dunes has you covered.
The Gallery Restaurant, located just off the lobby in the Lodge, serves up delicious Pacific Northwest cuisine plus specially prepared dishes in a more formal setting. Satisfy your seafood craving with a meal at the Pacific Grill which also presents amazing views of the ocean.
Visit McKee's Pub for more traditional pub food, plus microbrews and an impressive scotch list. Trail's End at the Bandon Trails clubhouse serves breakfast and lunch and the Tufted Puffin Lounge offers great drinks and a lighter menu.
Late night, head over to the Bunker Bar for drinks and late-night munchies. But don't indulge too late if you have an early tee time.
Contact the resort directly to inquire about travel packages for your group and then go enjoy.
Buddy Trip Cost:
Varies
Travel (by car):
3 hours from Medford, 4-5 hours from Portland, 8-9 hours from San Francisco   
Accommodations
Entertainment
Dining
Scorecards
Design:
Bandon Dunes: David McLay Kidd (1999)
Bandon Trails: Ben Crenshaw, Bill Coore (2005)
Pacific Dunes: Tom Doak (2001)
Old Macdonald: Tom Doak, Jim Urbina (2009)
Bandon Preserve: Ben Crenshaw, Bill Coore (2012)
The Punchbowl: Tom Doak, Jim Urbina (2013)