Located just an hour outside Atlanta, the 2,500-acre Callaway Resort and Gardens is a great spot to consider for your next buddy trip.
With two 18-hole championship golf courses, several top-notch accommodation options, a full-service spa, and a ton of indoor and outdoor activities to choose from, the resort has everything you and your group will need for a spectacular getaway.
Visitors of the resort have the option to stay in one of the 150 modern guest rooms or suites at the Lodge & Spa, cottages with full kitchens and fireplaces, spacious villas, or rooms at the rustic Mountain Creek Inn. All accommodations feature top quality amenities including cable TV, complimentary wired and wireless Internet, private balconies, private bathrooms with shower/tub combinations.
Callaway Gardens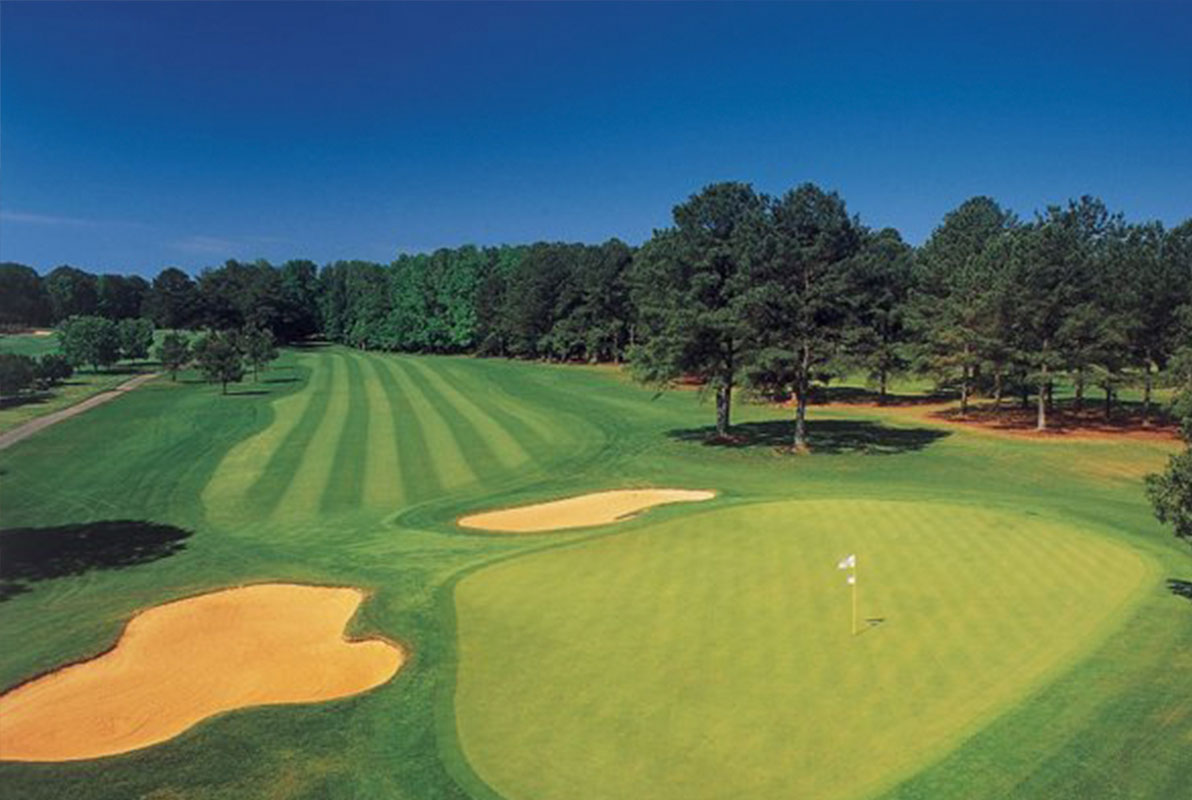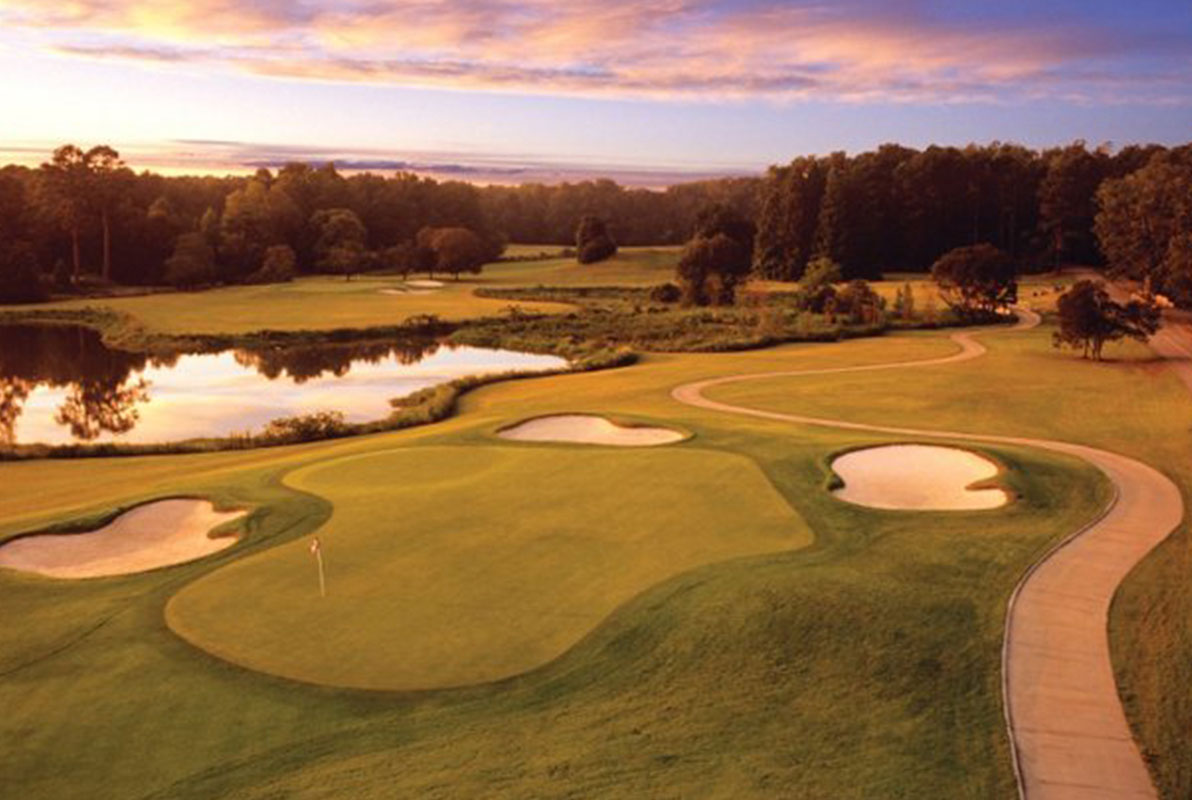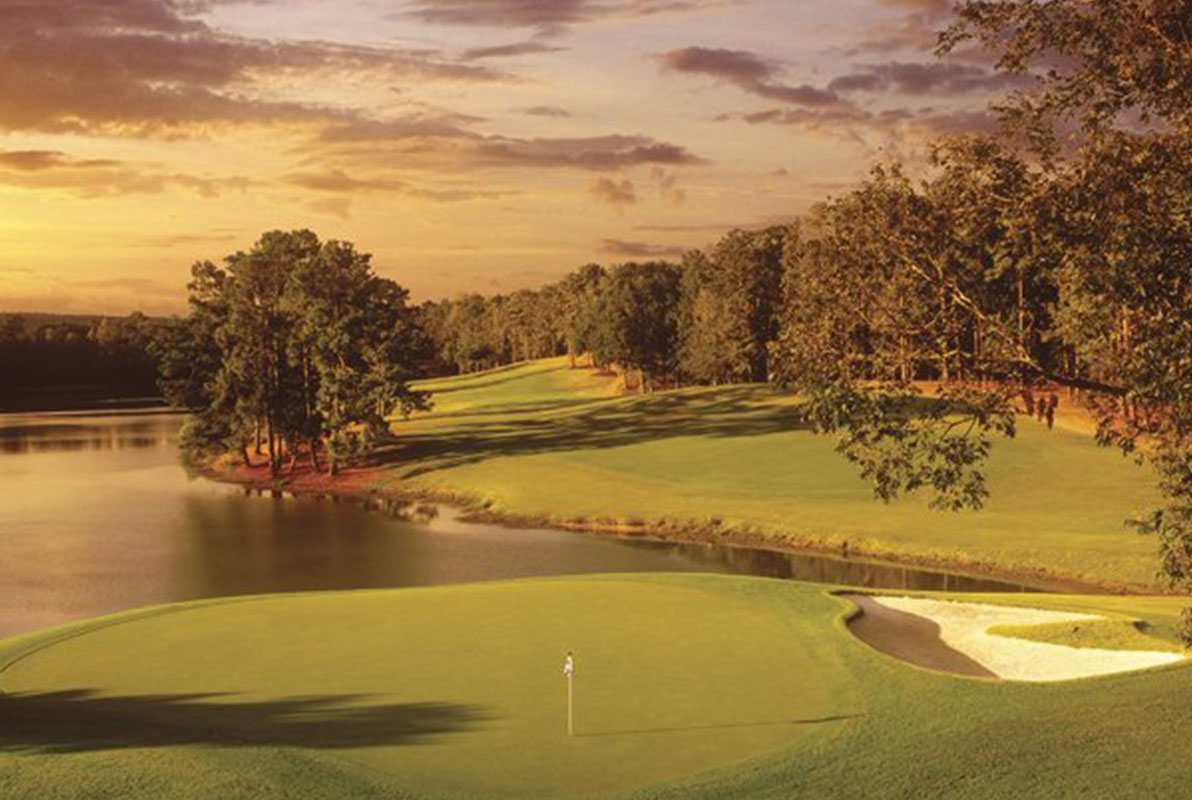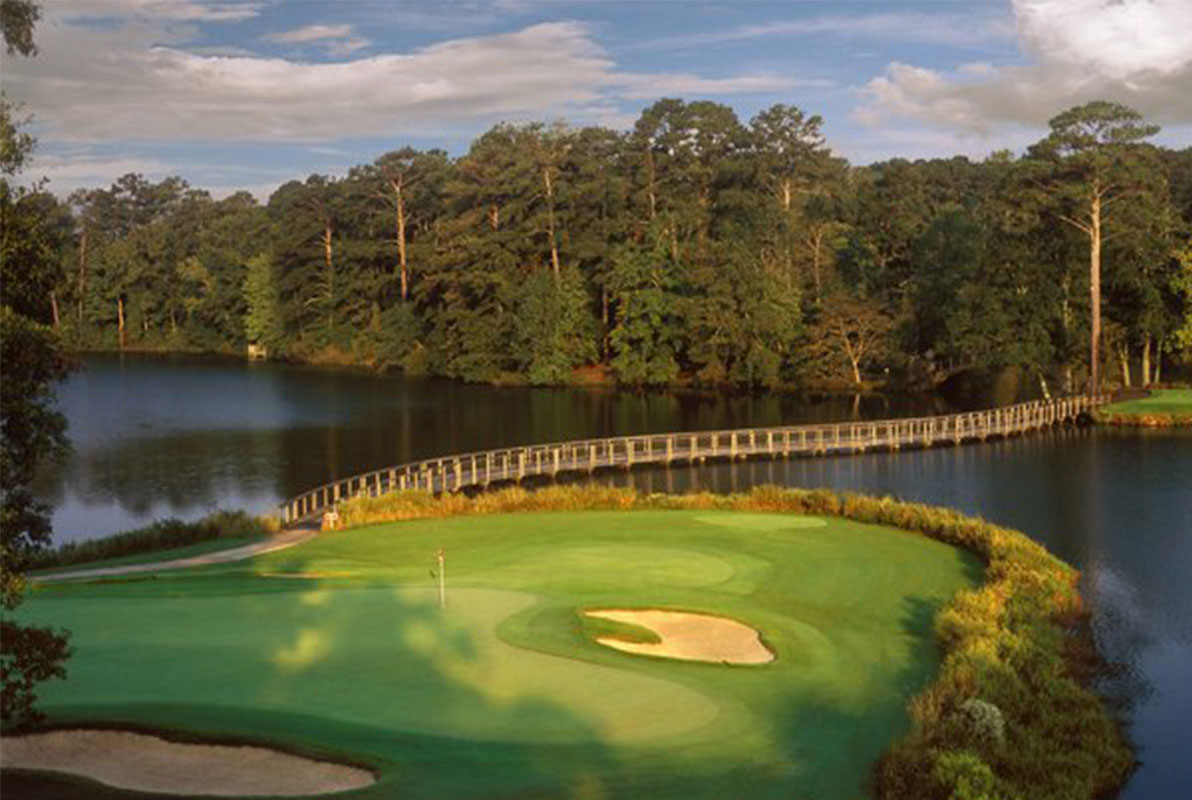 Aqua Island
Looking for something to do when you aren't on the golf course? Treat yourself to a massage at the Spa at Callaway, play some tennis, take a swim, rent a boat and get in some fishing, try out the zip line, head to Robin Lake Beach, try some waterskiing, cool off at Aqua Island, or stroll through the beautiful and relaxing Gardens.           
Nine on-site restaurants mean you and your group are not going to go hungry for long. With a refreshing array of styles and cuisines from fine dining to casual to regional to creative pub fare, Callaway's restaurants are sure to be a high point of your trip.
Professional And Beautiful 
Mountain View: Designed by Dick Wilson, the par-72, 7,057-yard Mountain View Course is well known having played host to the PGA Tour's Buick Challenge throughout the 90's. A challenging layout, the course will test not only your game but your mind. The keys to scoring well here include avoiding the Bermuda rough that lines the fairways and being accurate with approach shots to the very well-defended greens.
Lake View: Nearly 1,000 yards shorter than its sibling, the par-70, 6,158-yard D.B. McGovern-designed Lake View Course features a traditional layout with wider, more generous fairways and several water hazards. While it will be easy to lose yourself in the incredible scenery surrounding you on every hole, don't lose sight of the task at hand.
The resort offers several great golf packages and offers both a special Patriot Package and discounted golf rounds for active duty and retired members of the military.
Buddy Trip Cost:
$1500-3000  
Travel (by car):
1 hour from Atlanta, 2 1/2 hours from Birmingham, 3 1/2 hours from Tallahassee  
Accommodations
Entertainment
Dining
Design
Lake View: J.B. McGovern (1952)
Mountain View: Dick Wilson (1963)