So, you and your buddies want to find some great golf, but you also want to find some seclusion. No sprawling resort properties packed with sun-worshippers for your guys. Not this time.
While it is going to take a little planning on your part, Carne Golf Links in the remote far northwest corner of Ireland in County Mayo overlooking Blacksod Bay and the Atlantic Ocean near the town of Belmullet, might just be your mecca.
Some of designer Eddie Hackett's best work, Carne is natural golf at its finest running over wild, wind-swept and unspoiled landscape featuring massive sand dunes, cathedral greens, and spectacular views of the ocean and the islands of Inis Gloire and Inis Géidhe. In fact, Hackett once commented about Carne, "if ever the Lord intended land for a golf course, Carne has it."
Carne Golf Links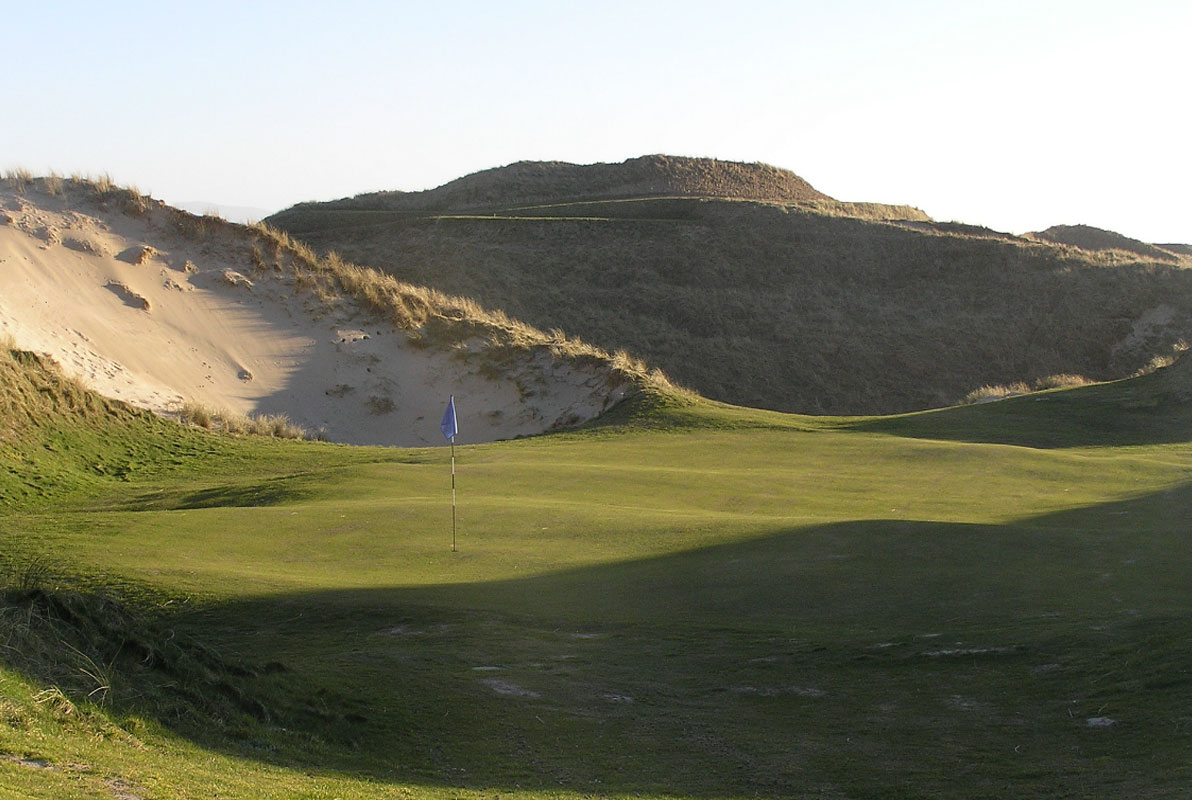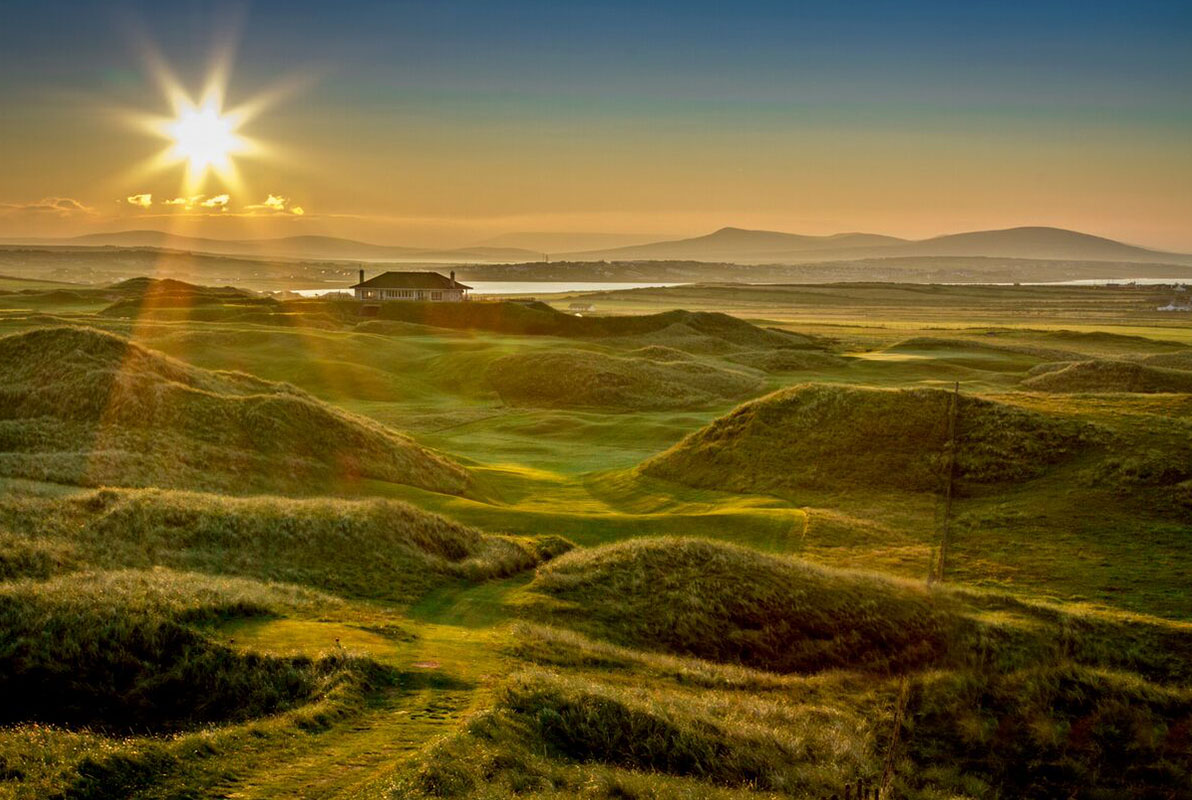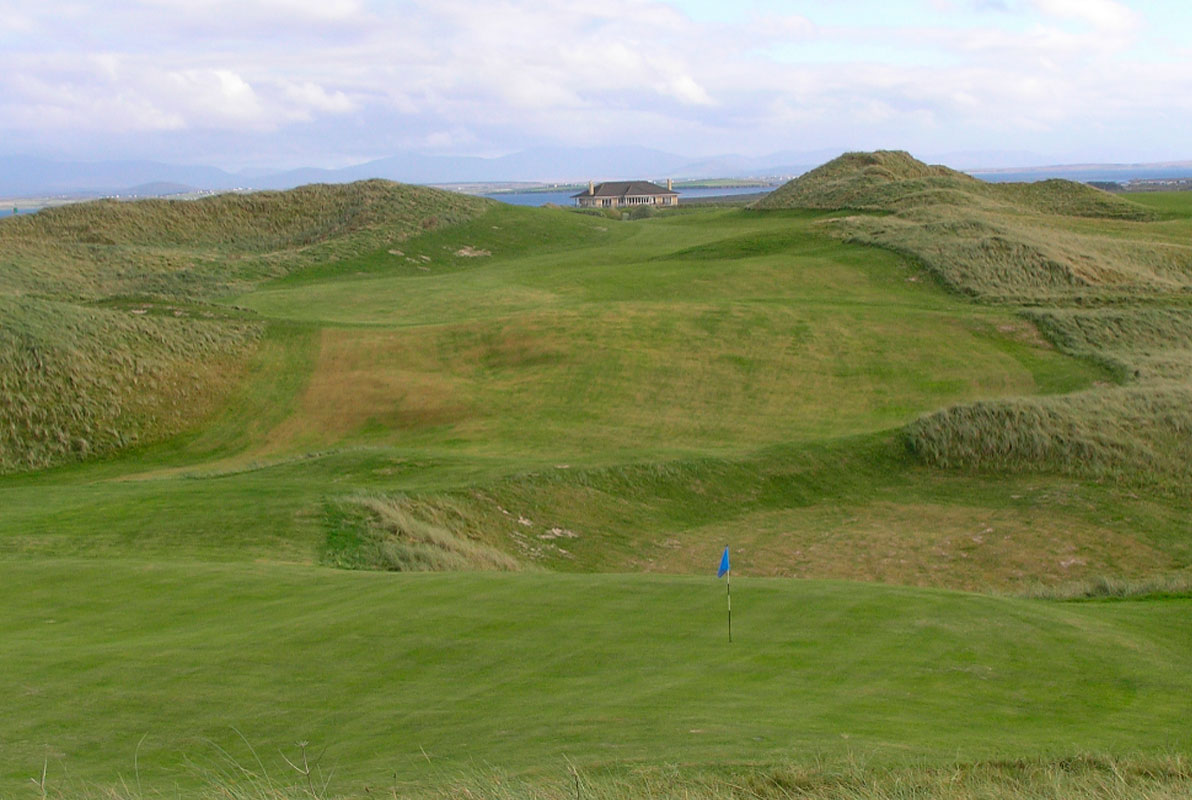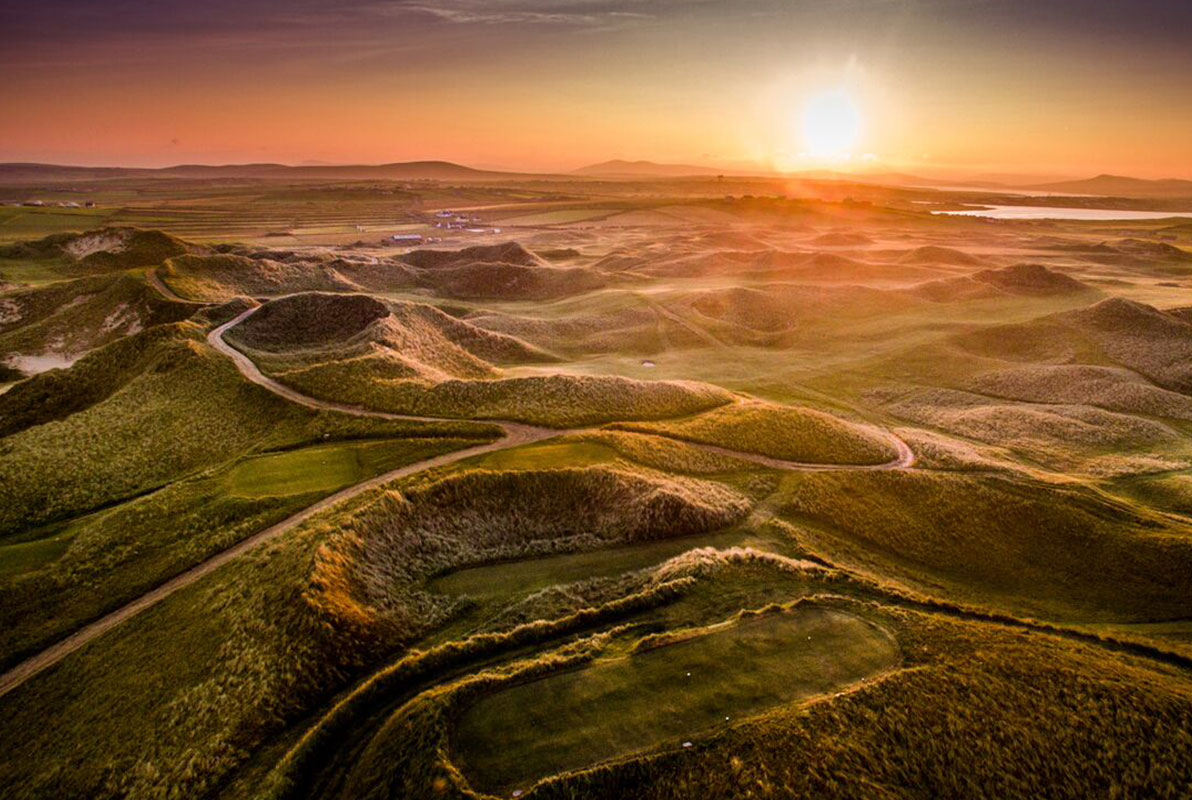 Into The Sand Dunes
Located about a four-hour drive from Dublin or Belfast, getting to Carne might be half the fun depending upon how you look at it. With incredible views and scenery along the way, the amazing golf at the end of your journey there might just be the topper.
The par-72, 6,700-yard course winds its way through the dunes with each nine finding its way back to the clubhouse. And talk about variety. Each hole seems to have its own unique personality and flair forcing players to think over each shot.
Take the par-4 363-yard 11th for example. Standing on the tee, the green is just about wholly hidden behind a towering sand dune. The hole itself plays to a dogleg right around the dune but be careful as trying to play too far left of the dune can result in a second shot from the thick rough. You've got two choices: if you've got it in the bag, you can bomb a 320-plus drive right over the dune at the green; or like the rest of us, you can play a shot up the left and rely on your short game skills. Your call.
Remote, but Riveting 
An additional, challenging and highly-lauded nine holes – the Kilmore 9 – were unveiled back in 2013.
Even in this remote location finding a place to rest your head won't be much trouble as many options are available. The course has a deal in place with Drom Caoin, a Belmullet B&B that includes a room and a round of golf.
Other local or nearby options for accommodations include: Westport Plaza Hotel, The Harbour Mill, The Talbot Hotel, Westport Coast Hotel, Belleek Castle, and Ice House Hotel & Spa.
Buddy Trip Cost
Varies
Travel (by car)
2 hours and 20 minutes from Galway, 4 hours from Dublin and Belfast  
Accommodations
Entertainment
Dining
Design
Carne Golf Links: Eddie Hackett (1992)
Kilmore 9: Jim Engh/Ally MacIntosh (2013)