There's history and then there's Carnoustie history.
Dating all the way back to the early 1800's, Carnoustie Golf Links is not only one of the oldest in the world but one of golf's most difficult tests as well. Carnoustie has played host to seven previous Open Championships and will again welcome the world's best golfers for the 2018 version.
Although pretty flat in appearance, the Championship Course protects itself with length (over 7,300 yards), two burns (Jockie's and Barry) ready to snatch an errant shot (just ask Jean Van de Velde), and the ever-present winds that blow, often roaring in off the North Sea over Carnoustie Bay. Carnoustie's other courses, the Burnside Course and Buddon Links, are both extremely enjoyable tests and play shorter than the Championship links.
Carnoustie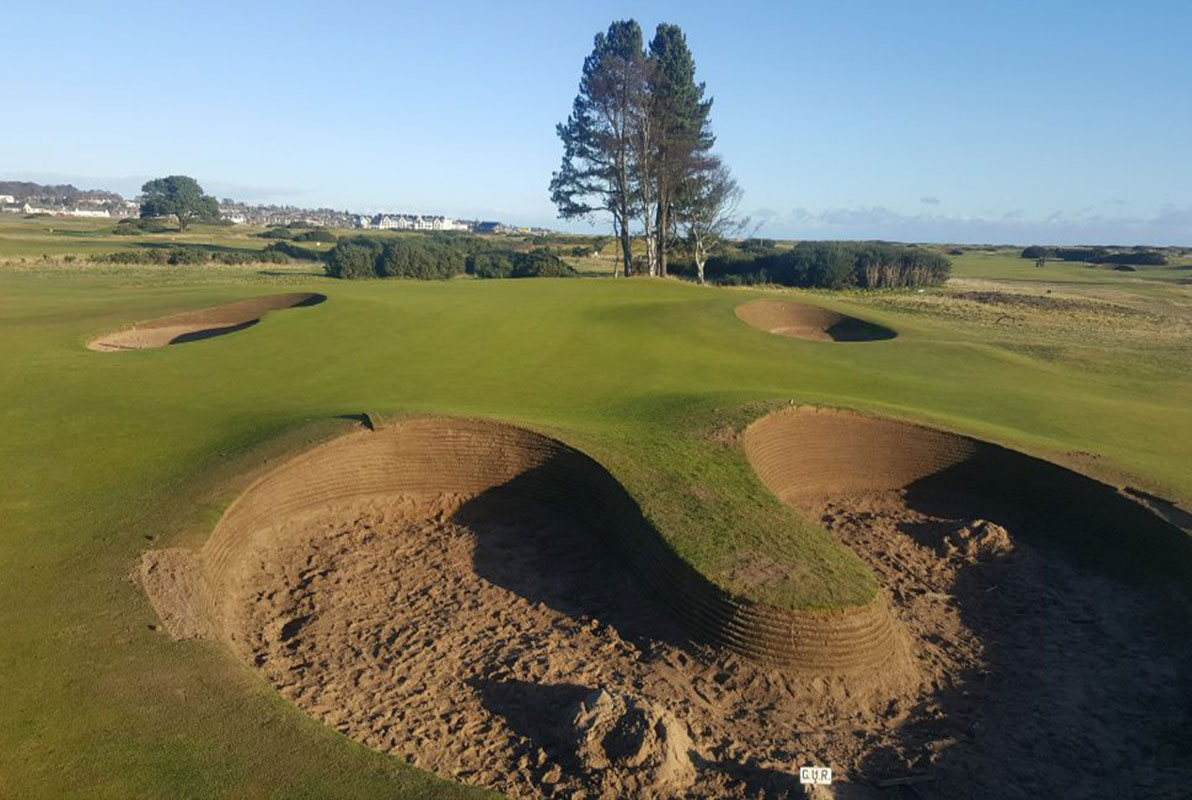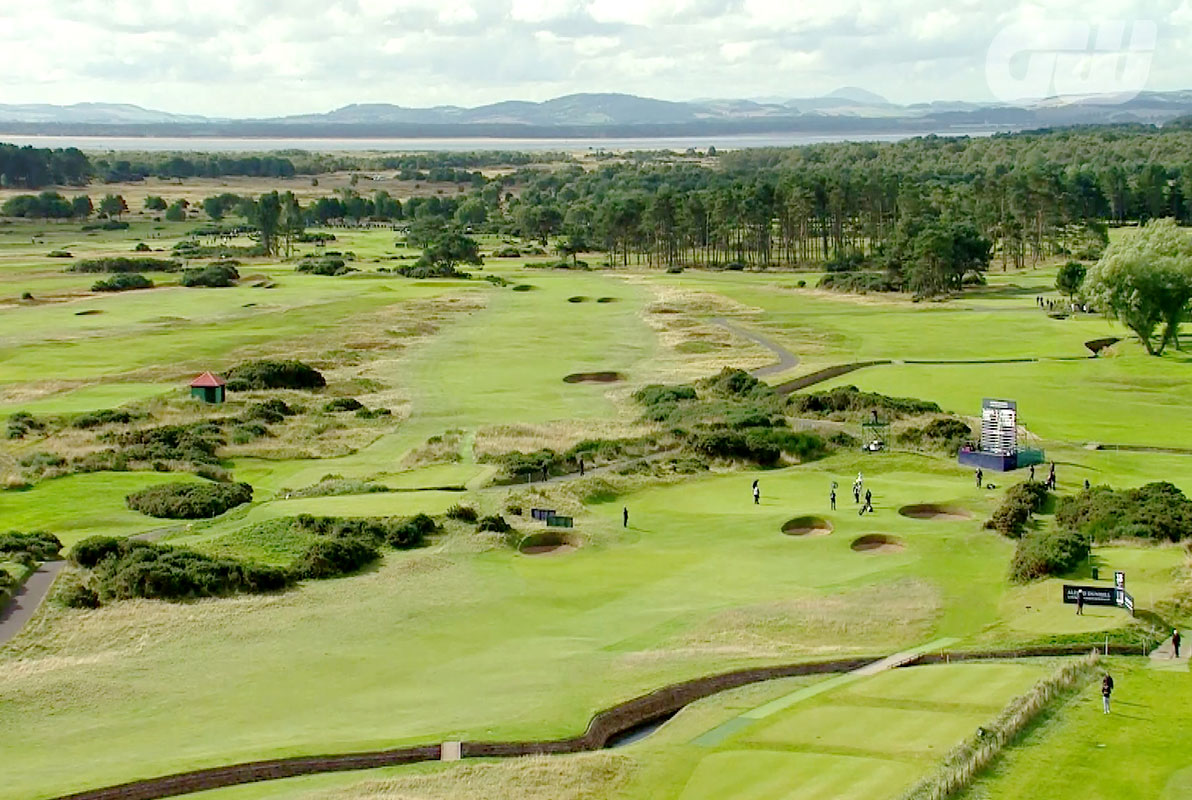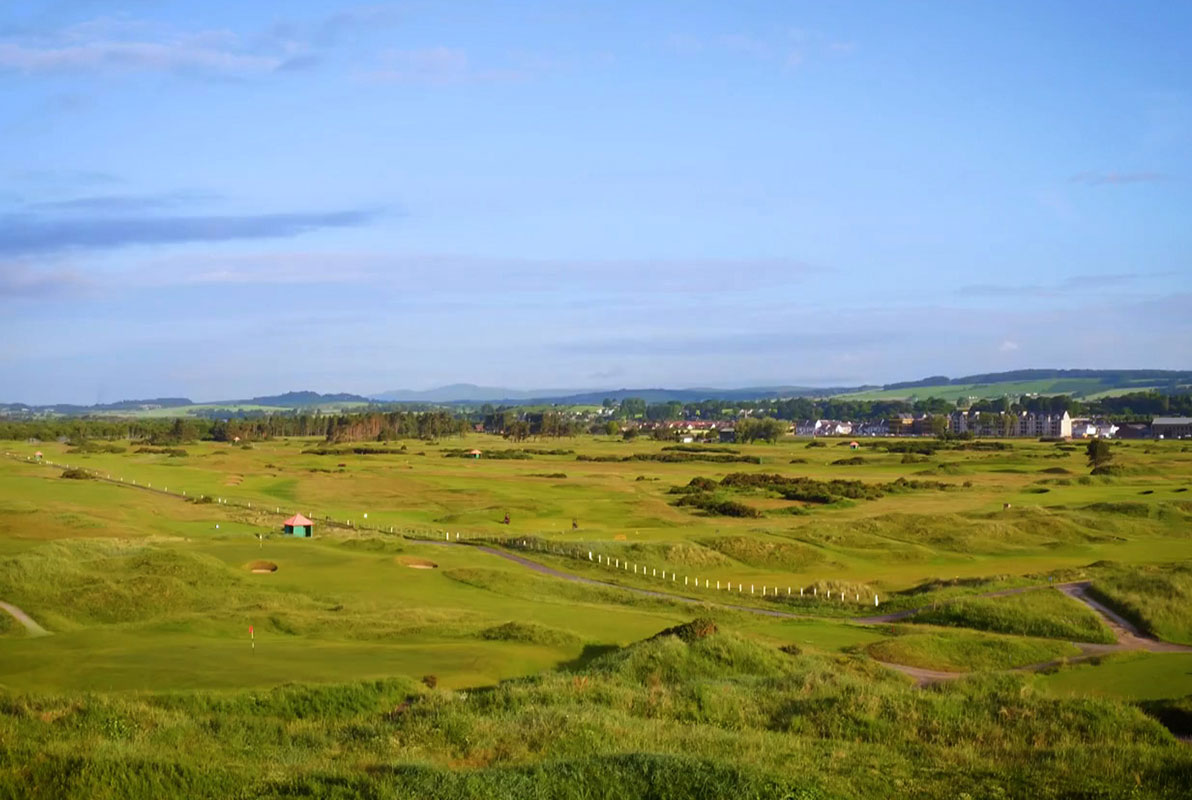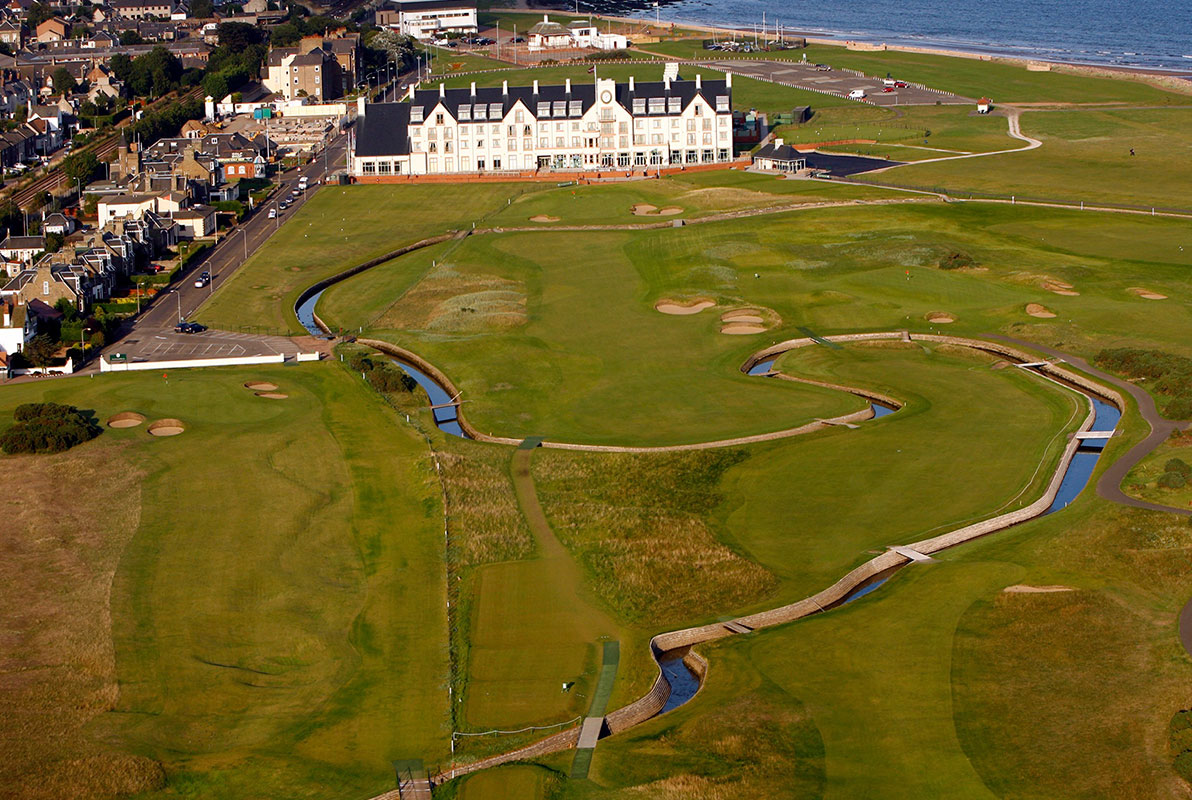 A Legendary Experience
Early in 2018, Carnoustie Golf Links officially opened its brand new state-of-the-art clubhouse, called the Links House, which features an incredible golf practice and training facility, a new pro shop, and a contemporary bar and restaurant with views of the golf course and Carnoustie Bay.
Sitting next to the first tee, the new clubhouse also boasts seven high-tech simulators with the choice of 14 different courses to play, including Carnoustie. In addition, Links House has a Heritage Area that provides information on the rich history of Carnoustie Golf Links.
Incredible Views and Amenities 
There are several options for accommodations in the area including the Carnoustie Golf Hotel & Spa which offers 81 luxury guest rooms and 10 suites featuring incredible views of the Championship Course, the sea, and the town of Carnoustie. The hotel also has a restaurant, a large heated pool, fitness center, full spa, and a sauna.
There are oodles of independent travel companies specializing in packages to Carnoustie. Review them here.
Buddy Trip Cost
Varies
Travel:
Edinburgh Airport
Accommodations
Entertainment
Dining
Scorecard
Design
Championship Course: Old Tom Morris, James Braid (1926), Tom MacKenzie, Martin Ebert (2011)
Burnside Course: Tom MacKenzie, Martin Ebert (2011)
Buddon Links: Dave Thomas, Peter Alliss (1979), Tom MacKenzie, Martin Ebert (2011)