Sitting watch over Lake Coeur d'Alene in northwest Idaho rests the beautiful Coeur d'Alene Resort, a destination offering all the excitement you could want OR all the relaxation you really need. But, like most, you will most likely enjoy a little bit of both here.
Half an hour from Spokane International Airport and just a short walk from downtown Coeur d'Alene's great bars, restaurants, and shopping this resort offers a little bit of everything and then some.
Coeur d'Alene's 17-story Lake Tower and its 338 guest rooms and suites (which recently underwent a $10 million facelift) are fully equipped with flat-screen TVs, complimentary Wi-Fi access, minibars, and often private balconies and fireplaces. All offer incomparable lake and/or mountain views.
Coeur d'Alene Resort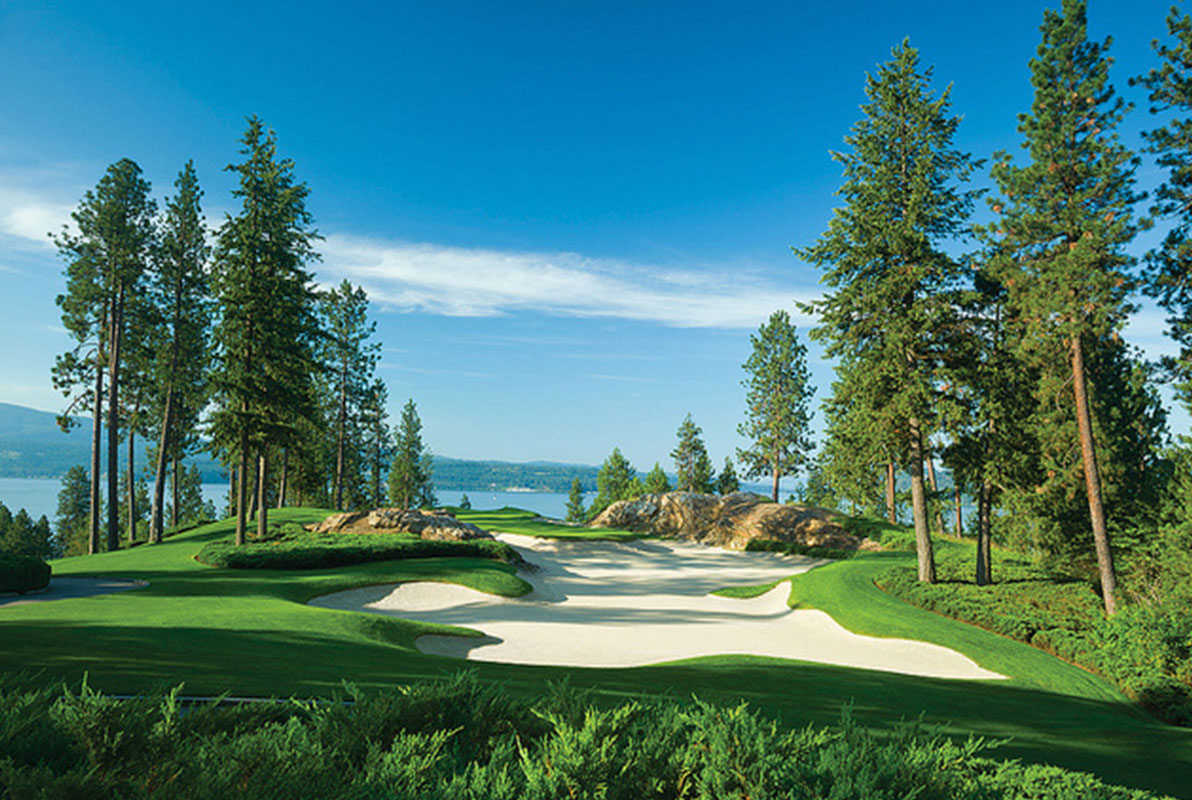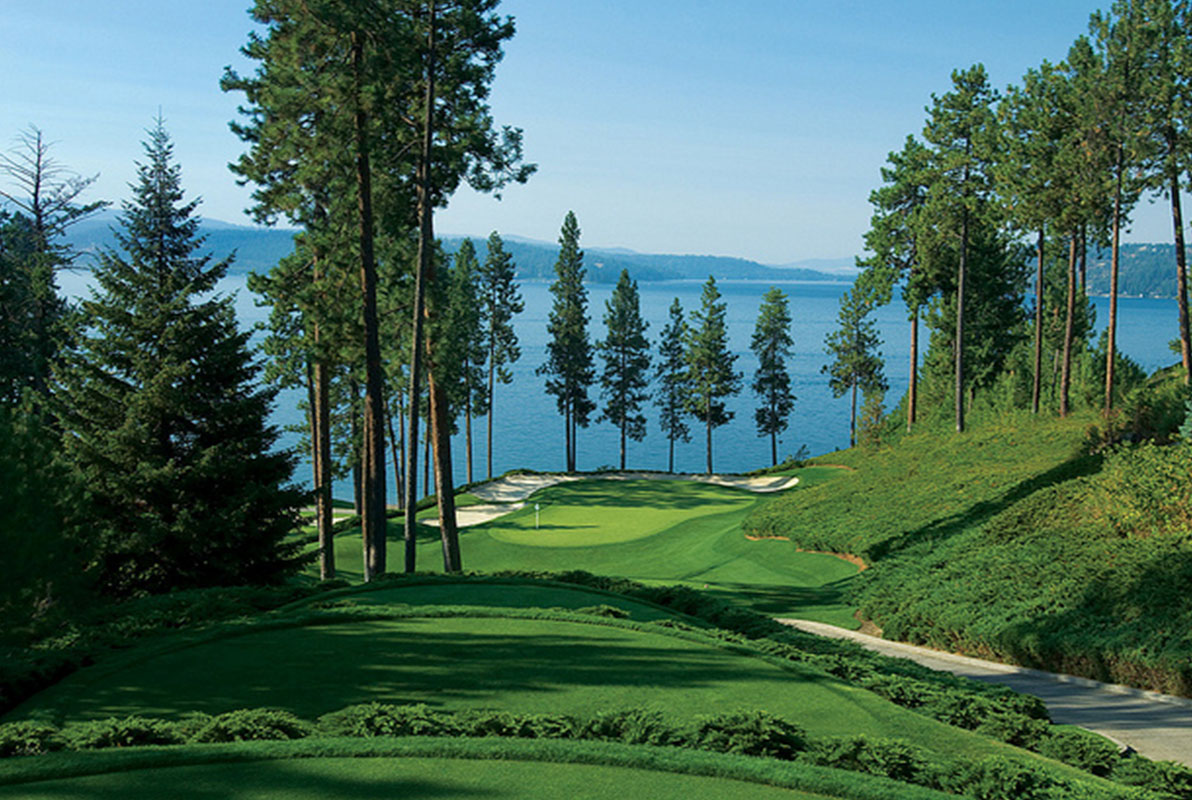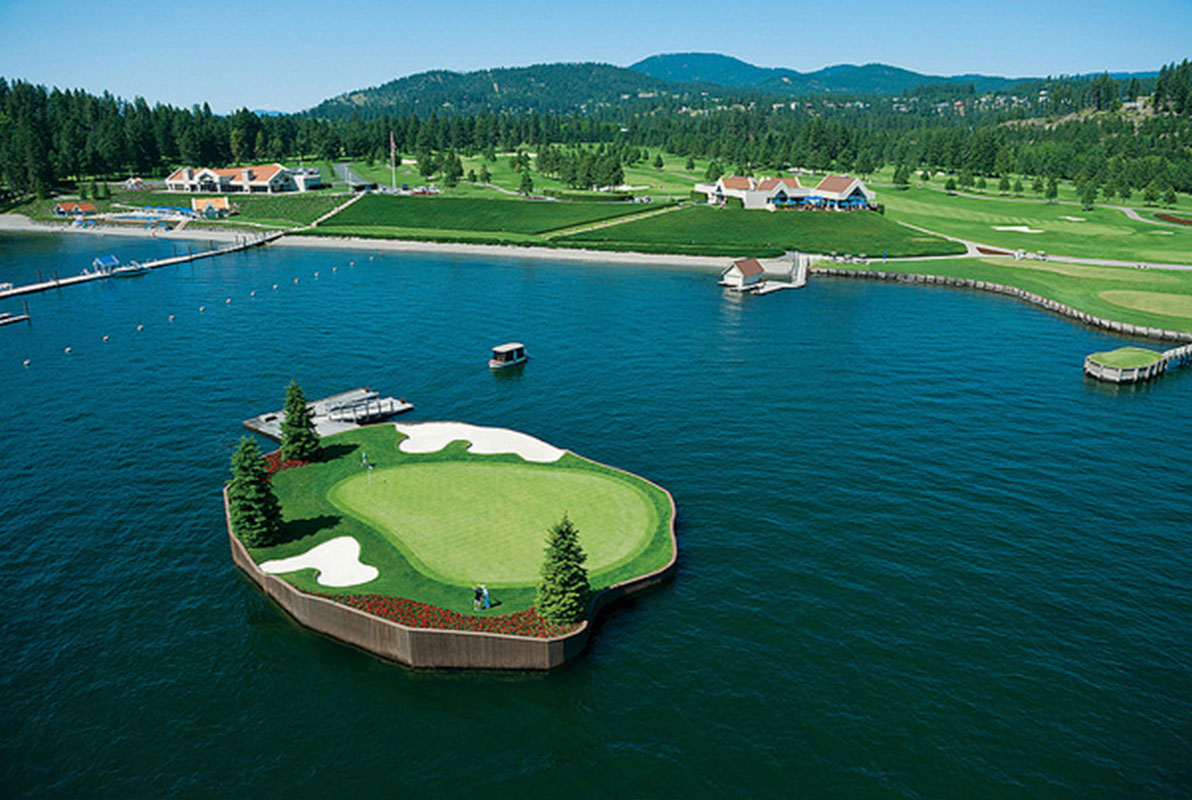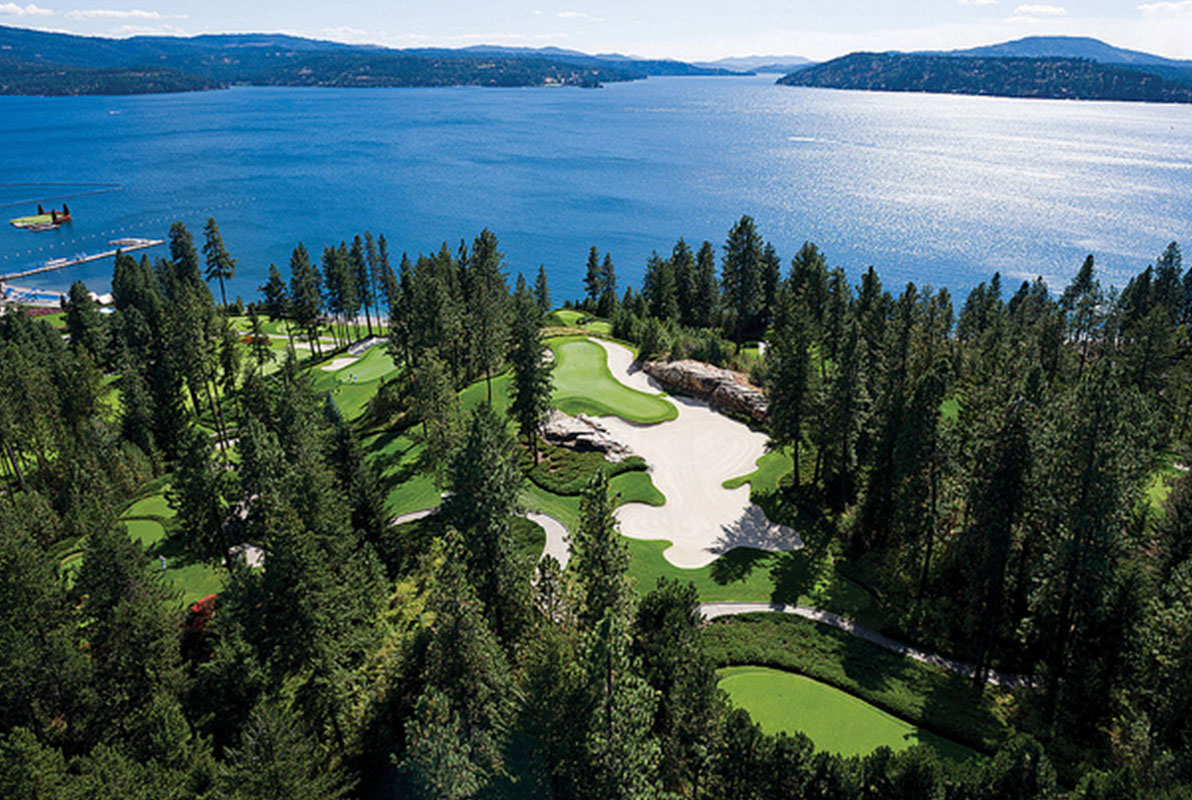 Outdoor Playground
Outside your room door awaits an outdoor playground. No seriously. The resort even calls itself the "Playground of the Pacific Northwest."
Activity options include golf, mountain biking, parasailing, fishing, jet skiing, boating, and white-water rafting. The resort also boasts a marina with its very own fleet of boats, wine tastings from the largest private collection in the Northwest, hiking, biking, shopping, and swimming.
Looking for a more relaxed day? No problem. Book some time at the resort's full-service spa or chill in the infinity pool for a bit.
Whatever you decide to do, make sure you leave room for food as you will have your choice from several great restaurants in or near the resort, including Beverly's (Pacific Northwest cuisine), Dockside (traditional and an 18-foot long salad bar), Cedars Floating Restaurant (seafood, steaks), Tito's Italian Grille (Mediterranean/Italian), and the Floating Green Restaurant (Pacific Northwest Cuisine).
Before or after dinner (or whenever you like), grab a drink at Whispers waterfront lounge, the Lakeview Lounge and its 30,000 strong wine bottle collection, Boardwalk Bar right on the water, or Taphouse Unchained, a unique cycling-themed bar with a great selection of microbrews and ciders on tap. The bar also features a Margarita Bike where guests who order margaritas or blended drinks are invited to climb on the bike which powers the blender and mixes the drink.
Rocky Mountain Golf
The par-71, 6,800-yard Resort Course, nestled in the foothills of the Rocky Mountains, opened in 1991 and was designed by Scott Miller. Playing a round here is truly enjoyable right from the five-minute ride to the course in a mahogany water taxi.
Most well-known for its famous 14th hole island green, a 15,000-sq.-ft. construction that is connected to underwater cables and moved daily to change the yardage. The course tracks along the lake providing incredible views surrounded by towering Ponderosa pines in a very beautiful park-like surround. Holes play pretty straightforward with generous bowl-shaped fairways and is walkable. The course by design is supposed to be fun and that's just what it is.
The Coeur d'Alene resort offers the Floating Green Golf Package which, starting at $279 per player, features: Overnight luxury lakeside accommodations, 18 holes of golf, Lake Shuttle transportation, Forecaddie service for each group, Shared custom luxury golf car with GPS, Unlimited lakefront practice tee privileges on day of play, Pre-round warm-up sports massage, and a personalized engraved souvenir bag tag
Buddy Trip Cost
$1250-2000
Travel (by car)
4 1/2 hours from Helena, 5 hours from Seattle   
Accommodations
Entertainment
Dining
Design