Life is about memories, and Duck's Inn is about creating them through golf, food, wine, whiskey, humor and friendship; all underlined by the care and service of Malcolm Duck and his wife, Fiona.
We sat down with Malcolm to understand first-hand what a unique and memorable experience Duck's Inn is.
Hello Malcolm, great to speak with you as always. For those that do not know where Duck's Inn is located, can you tell them?
Hello Michael, yes, thank you for talking with me today. We are ideally located in the East Lothian area of Scotland and situated only 40 minutes from Edinburgh Airport, 10 minutes from Muirfield, with 21 golf courses within 15 minutes of our location.
Can you tell us a bit about yourself and how you became the owner of Duck's Inn?
Yes, of course, My wife and I bought Duck's Inn in 2004 and have been working hard doing it up ever since. I think now we have stitched the heart back in. I spent the first 11 years of my life in the Royal Marine Commandos where I learned that waking up is a privilege, the importance of excellence and honesty and that life is about memories which people, not money, create.
Over the years we have continually invested in the property. It was built in 1638 and we have attempted to retain some of the traditional features. Duck's Inn is most certainly not a fresh new build. It is, however, steeped in history, exudes character and you are guaranteed a comfy sleep, a good shower, and a warm welcome.
We welcome the Sky commentary team when the Scottish Open is in town, and it is a must for Rich Beem, Andrew Coltart and the rest. We are also fortunate that 70% of our guests are repeat customers, which are as good a compliment as we could hope for!
What type of experience do your guests have when visiting Duck's Inn?
Well, first off our staff at Duck's Inn bend over backward to help, we have excellence in our kitchen, but understand that fresh fish and chips are as important as a five-course tasting menu.
We have some of the finest steaks in the area and regularly have lobster, langoustine and mussels on the menu. We have one of the best wine lists in Scotland and 100 odd malt whiskeys. We won the award for the best kept Real Ale in the county in 2018 and the best bar in the county in the National Pub and Bar Awards.
Besides, our five-foot cigar humidor is always well filled, and the fire pit is always ready to take the chill off.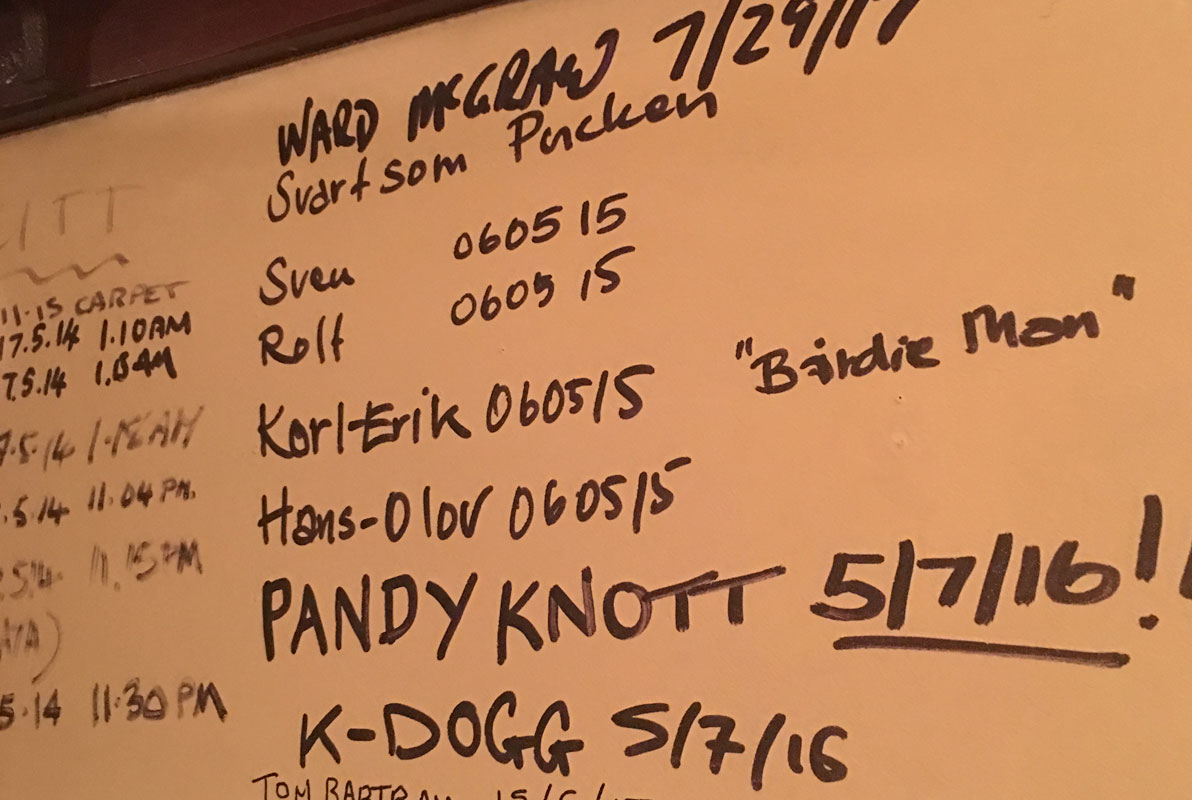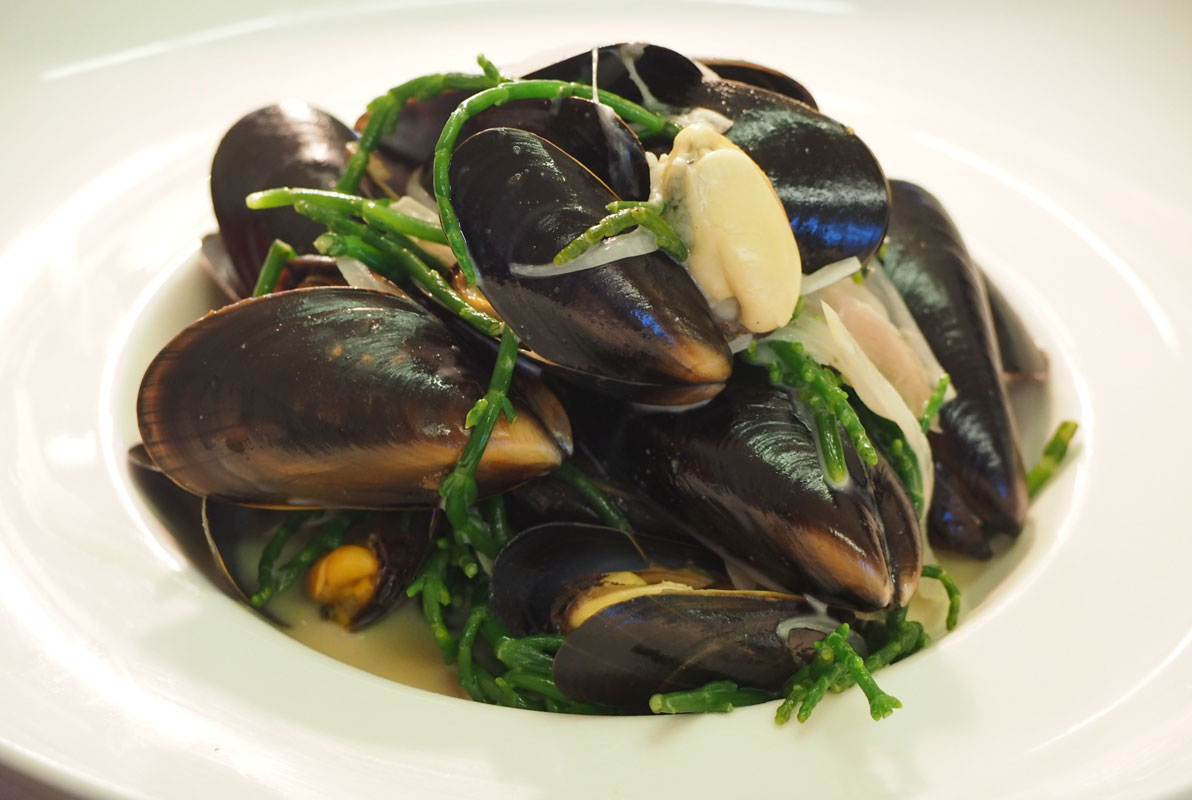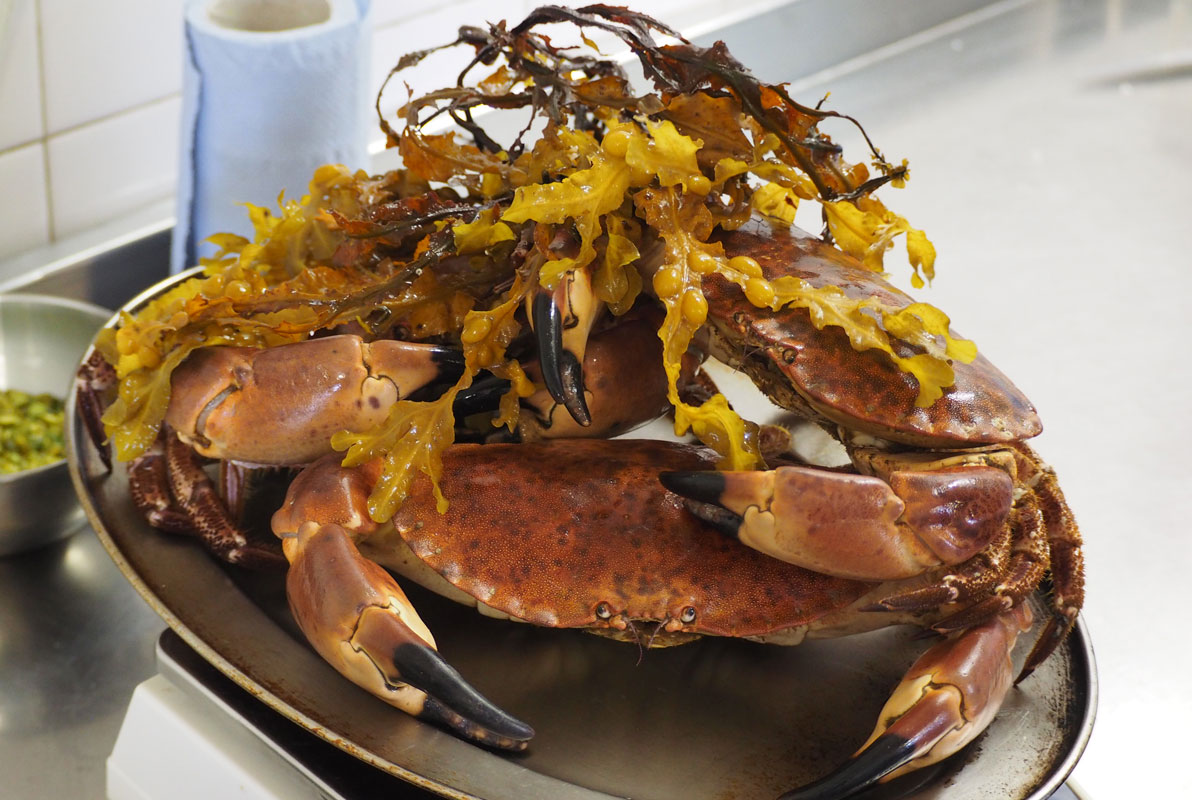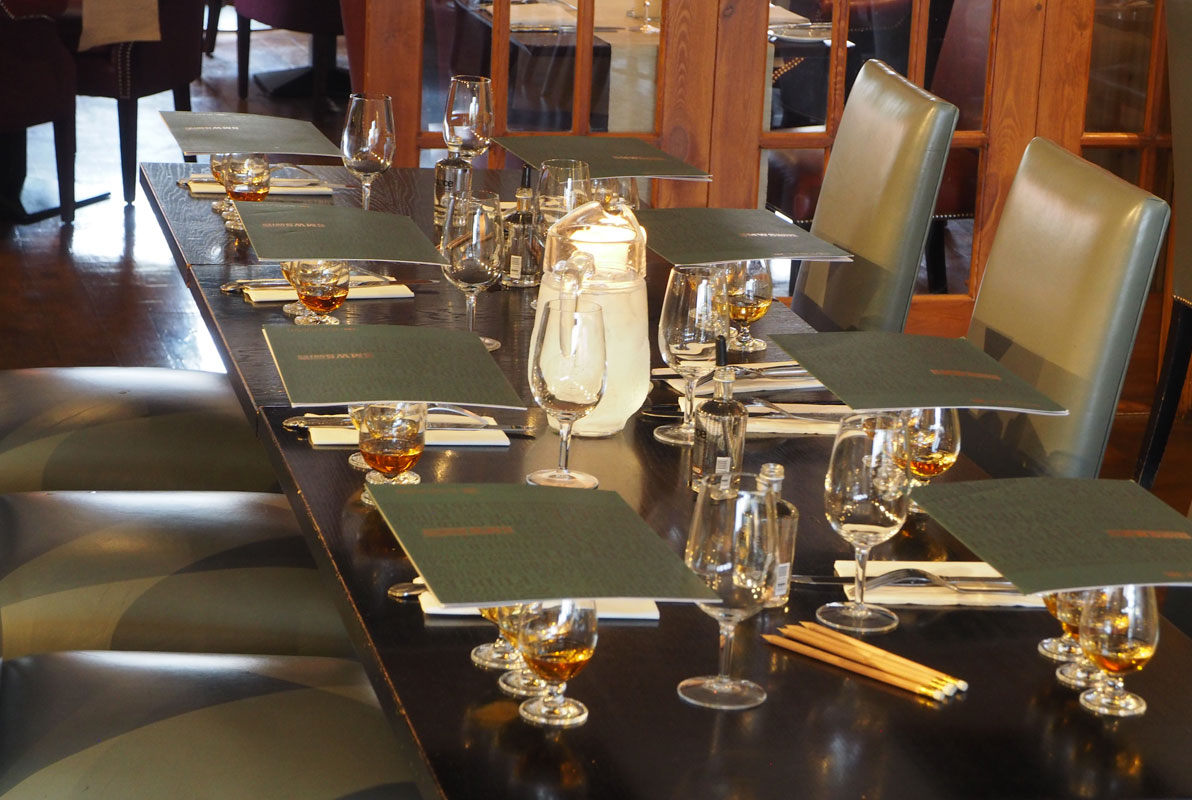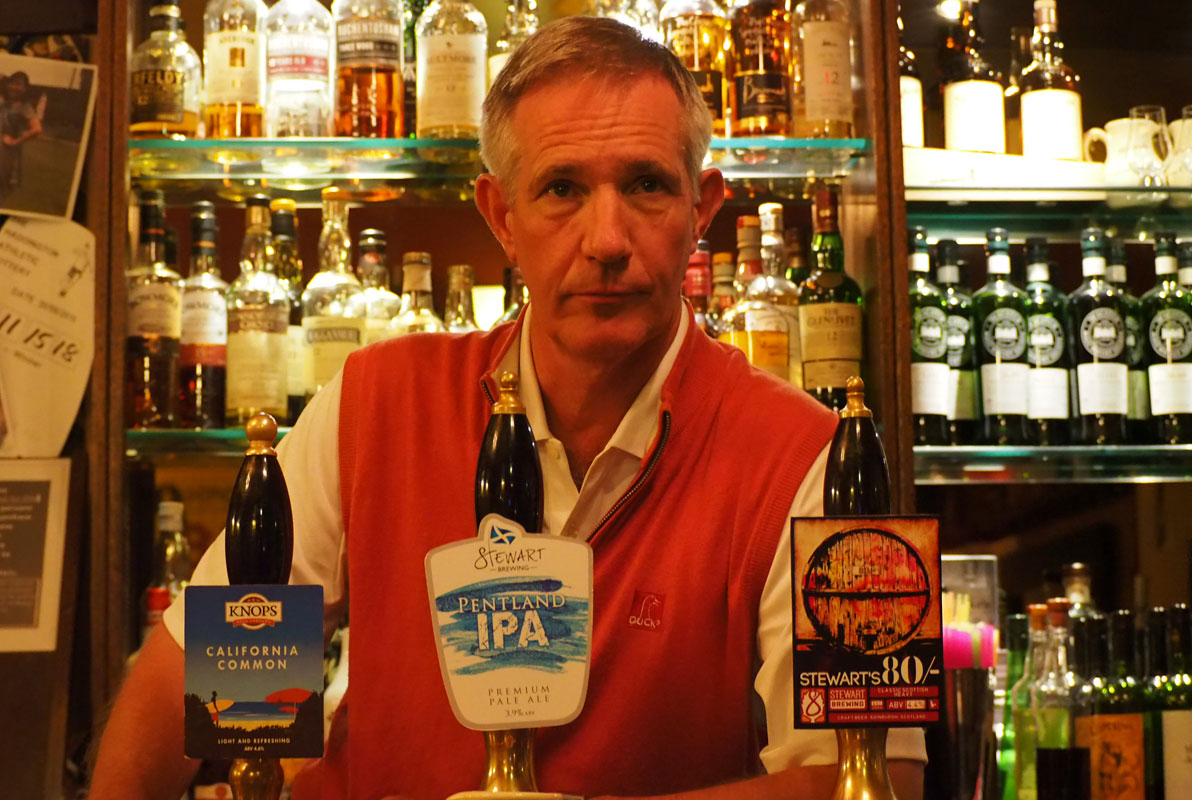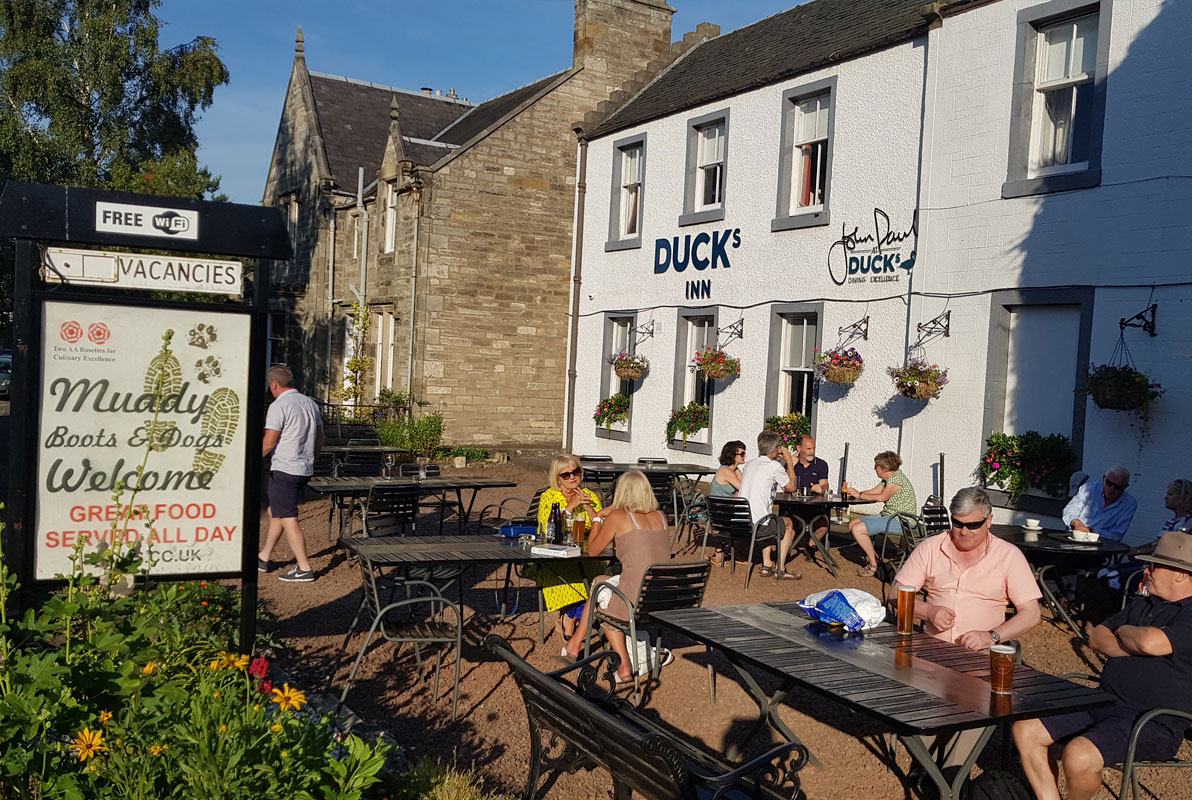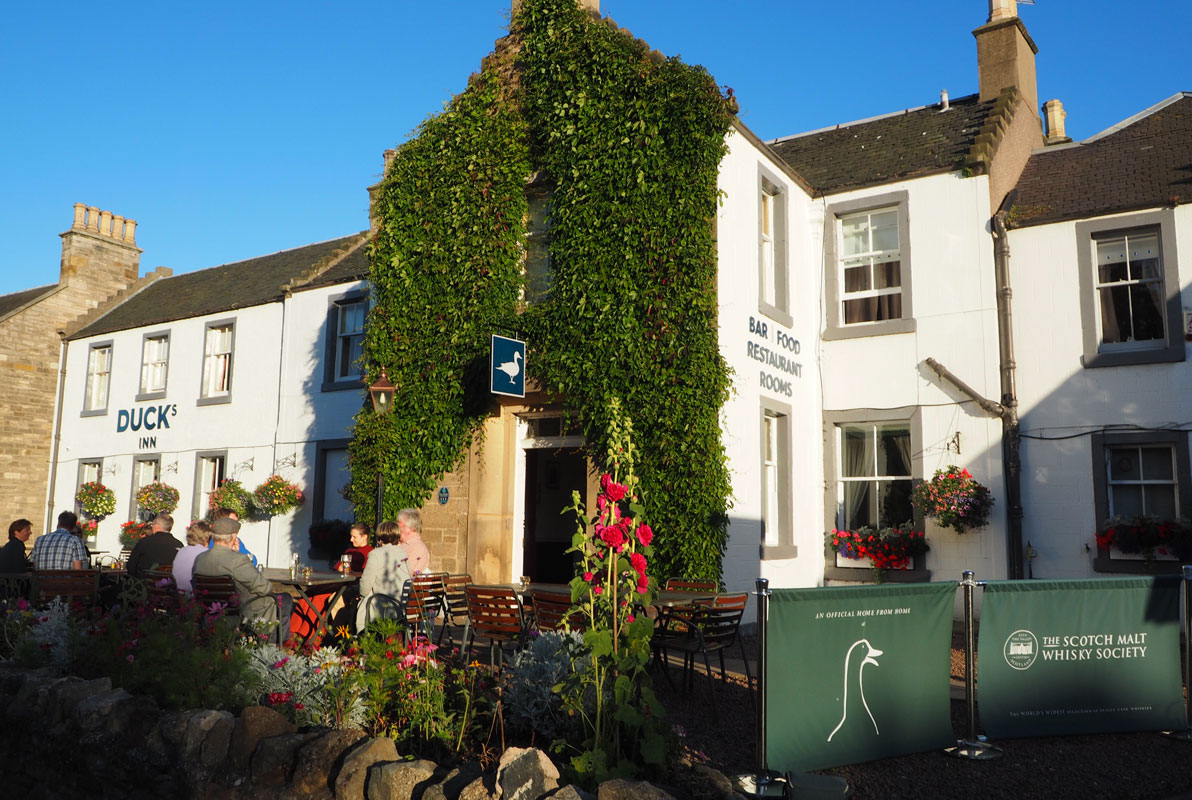 Do you have an example of what makes this Inn so special?
Our visitors love to take part in the legendary bar games in the pub with the goal of being one of the names on the wall when successfully "putting the duck."
It's hard to explain, but check out the video above and see one of the Fairways to Heaven Golf guests do just that! It's one of those things that you need to do in person to fully get the feel of the environment and how tricky and challenging it is.
If successful, your name goes up on the Wall of Fame in the bar!
Playing golf in Scotland would be a dream come true for many of our clients. What can you tell us about the Local Golf Heritage and East Lothian being known as Scotland's Golf Coast?
East Lothian truly is Scotland's Golf Coast and Scotland absolutely is the Home of Golf — a must visit for any golfer!
East Lothian is where it all began, at Musselburgh where the nine-hole golf course still exists now surrounded by a railway track. Musselburgh is where the first hole was cut, where the Honourable Company of Edinburgh Golfers Started (Muirfield) and wrote the rules of golf.
The quality and variety of golf available on this wonderful stretch of coastline is truly remarkable; amongst the best in the world. The fact that both the Men's and Ladies Scottish Opens, the Scottish Seniors Open and the World Hickory Open are returning to #ScotGolfCoast for a second year running is a testament to this.
You mentioned that there are quite a few courses in the area, any courses that come to mind that you would like to mention?
Within 15 minutes of our Duck's Inn front door lie more than 20 courses! Among them are well-known names like Muirfield, North Berwick and Gullane as well as some hidden gems like Dunbar, the Glen and Musselburgh. However, Kilspindie Golf Course is just 15 minutes on foot if you feel like it. It's one of my favorite courses though it is short. While not having the distance on the card as some others, it offers a true test of links golf for both the amateur or professional.
I play off a handicap of seven and I am lucky enough to be a member of Renaissance and Archerfield. Renaissance this year is host to the Scottish Open and will see one of the best fields on the European Tour the week before the Open.
Renaissance is a Tom Doak designed course and the brainchild of the Sarvadi Family. Paul Sarvadi is the founder of Insperity, they are a family steeped in golf and what they have achieved in ten years is truly remarkable. Renaissance was designed in the Green Room at Duck's Inn and as a member, I am fortunate to host guests at the course during their stay.
Thank you for your time Malcolm, any final thoughts as we conclude?
Duck's Inn has it all…great food, top-class wine,whiskeyy and beer, a comfy bed and a great shower. All that's missing is you! Fairways to Heaven are great partners. Don't be a stranger!
---
To start planning your experience at Duck's Inn, contact a Fairway to Heaven representative:
WE DON'T SELL GOLF TRIPS, WE CREATE GOLF EXPERIENCES.