Let's get one thing out of the way right up front. Erin Hills is a walking-only facility.  Don't let that be a deal breaker. This is a golfer's paradise that drew rave reviews from PGA Tour players at the 2017 U.S. Open.
If you are interested in playing the track, you will experience 18 of the most naturally designed and visually appealing holes in all of your golf travels.  Explore the beauty that is Erin Hills; it is worth the walk.   
Erin Hills, home of the 2017 U.S. Open Championship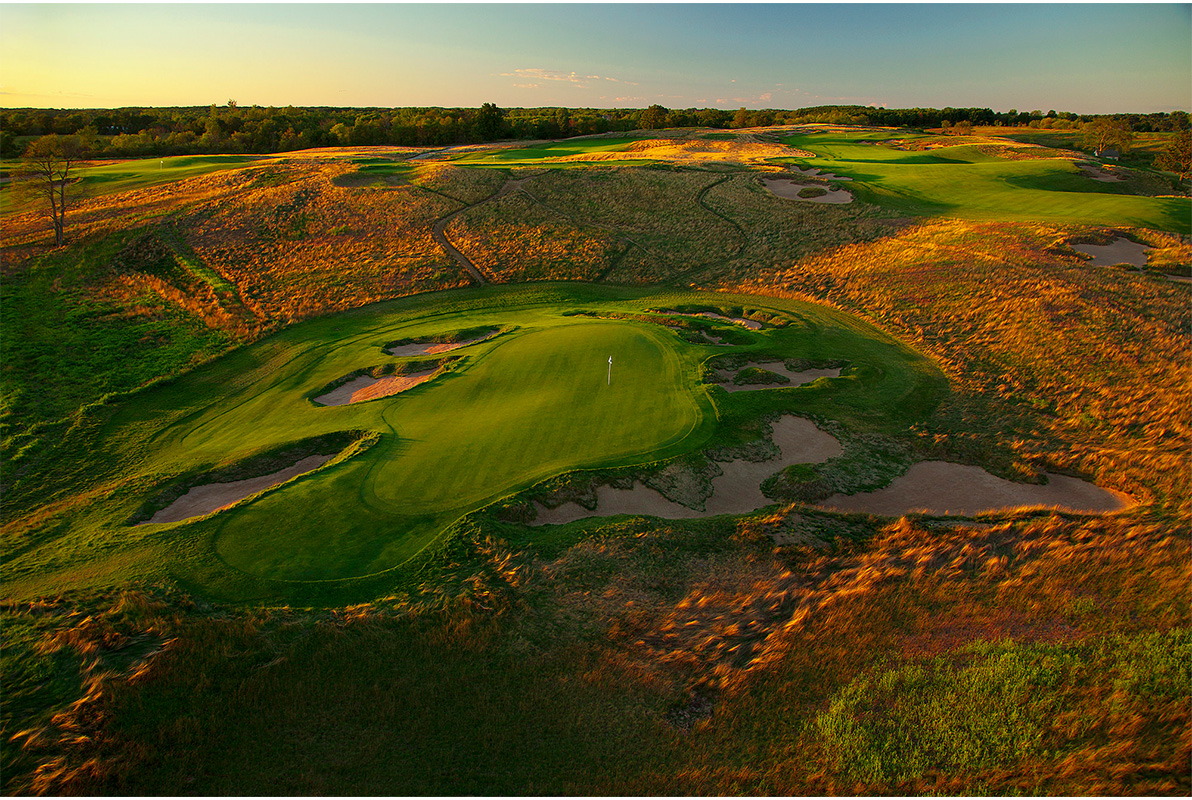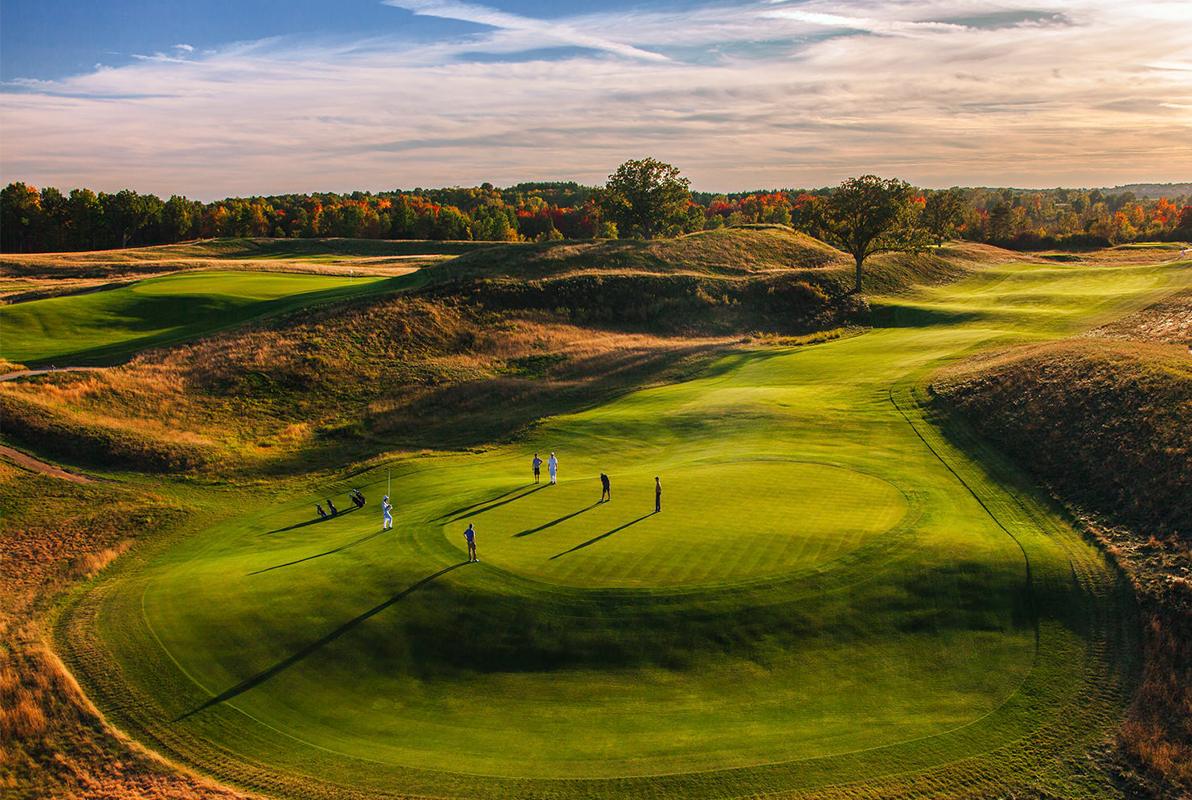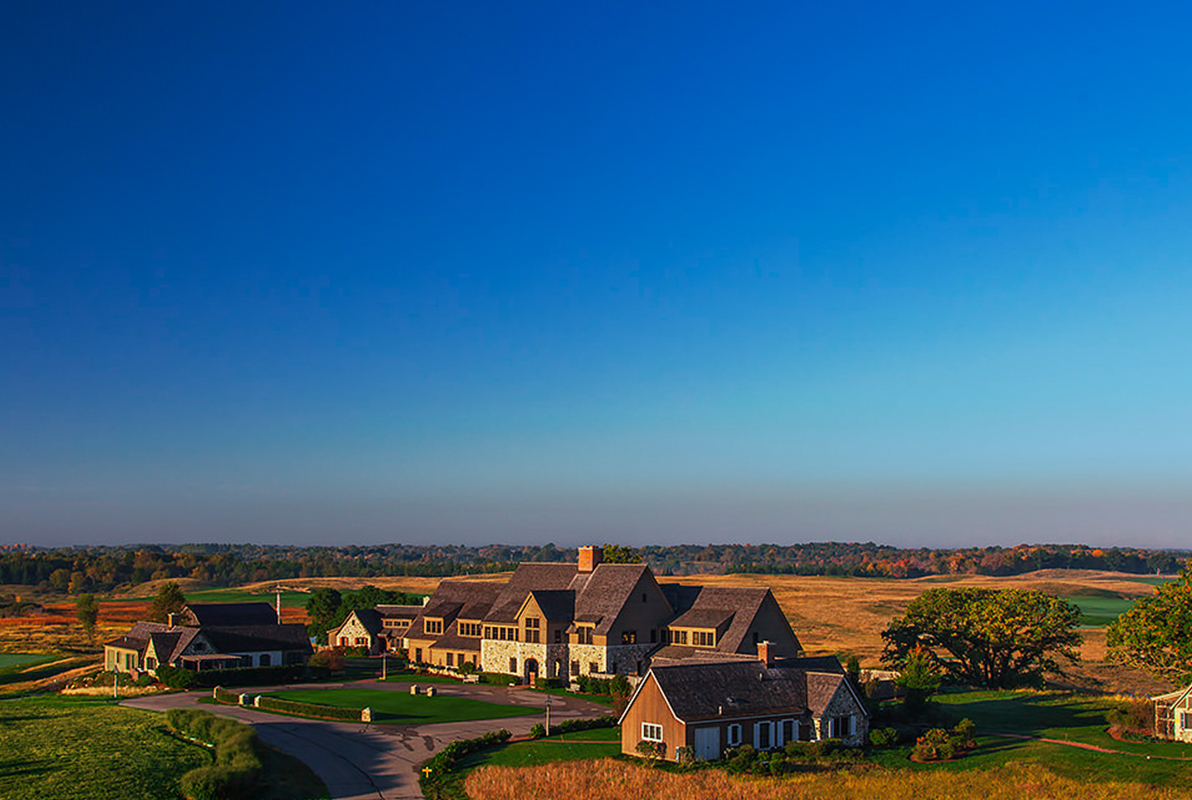 Spectacular Views & Private Cottages
Just a short 40-minute drive from Milwaukee and several hours from Chicago, Erin Hills is a unique property created in the Kettle Moraine Valley, a region formed by glaciers nearly 20,000 years ago. The result is a 652-acre course defined by stunning ridges, sharp contours and beautiful vistas.
Erin Hills offers an array of Stay and Play packages throughout the year, including some spectacular overnight deals which include a free round of golf with a purchased round and an overnight stay. Larger groups should consider booking one of the private cottages which can host up to eight guests.
Kegs, Eggs & Hiking
Off the course, there are several excellent options to fill your stomach with some great food from dawn to dusk. Start the day by fueling up with some eggs benedict at the Clubhouse at Erin Hills. After your round, stop by the Irish Pub & Terrace to grab a steak roll for lunch and don't forget to return in the evening to sip some scotch by the fire pit as you settle up on all the day's wagers.
If walking the course at Erin Hills doesn't fully satisfy the outdoorsman in you, hop in the car and head over to Kettle Moraine State Park or Lakeshore State Park for a hike or some fishing. For some more traditional nightlife, zip back over to Milwaukee for the evening and hit some great bars, including the city's oldest cocktail lounge, Bryants.  
Whatever you decide, do yourself a favor and consider a trip to Erin Hills. While we can't guarantee your scorecards will back it up, we're pretty certain your visit will leave a lasting impression and have you planning your next trip back on the ride home.
Buddy Trip Cost
 $1,500-$2,250 per person. 
Travel (by car)
 Forty minutes from Milwaukee, two hours from Chicago.
Nearby Courses
Accommodations 
Entertainment
Dining
Scorecard
Design
Ron Whitten, Dr. Michael Hurdzan, Dana Fry (2006)