Operating under Fairmont Hotels & Resorts, Fairmont Golf offers a truly unique set of properties and experiences throughout Canada. Purposely designed to incorporate as much of the local regions/communities they reside in as possible, these resorts not only provide guests with all the relaxation and luxury they could want, but also a golf experience that enables players to truly experience that areas landscape, terrain, and history.
Fairmont Resorts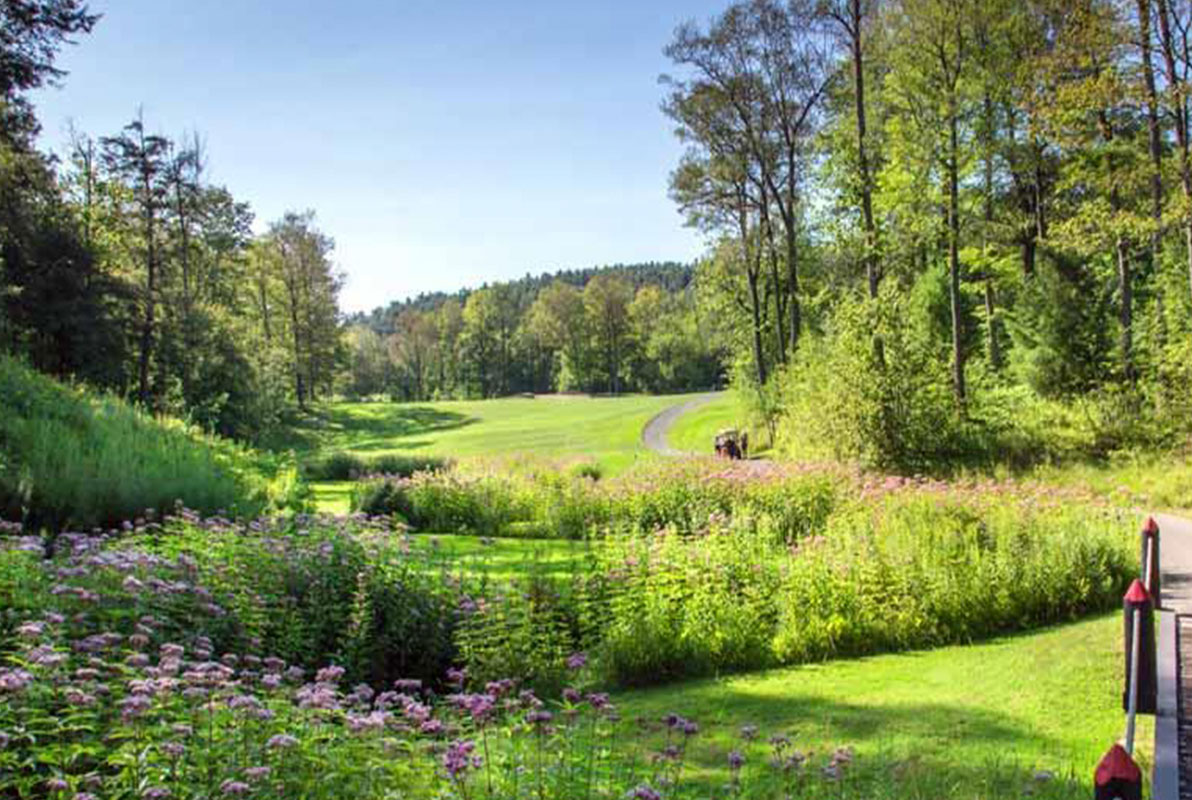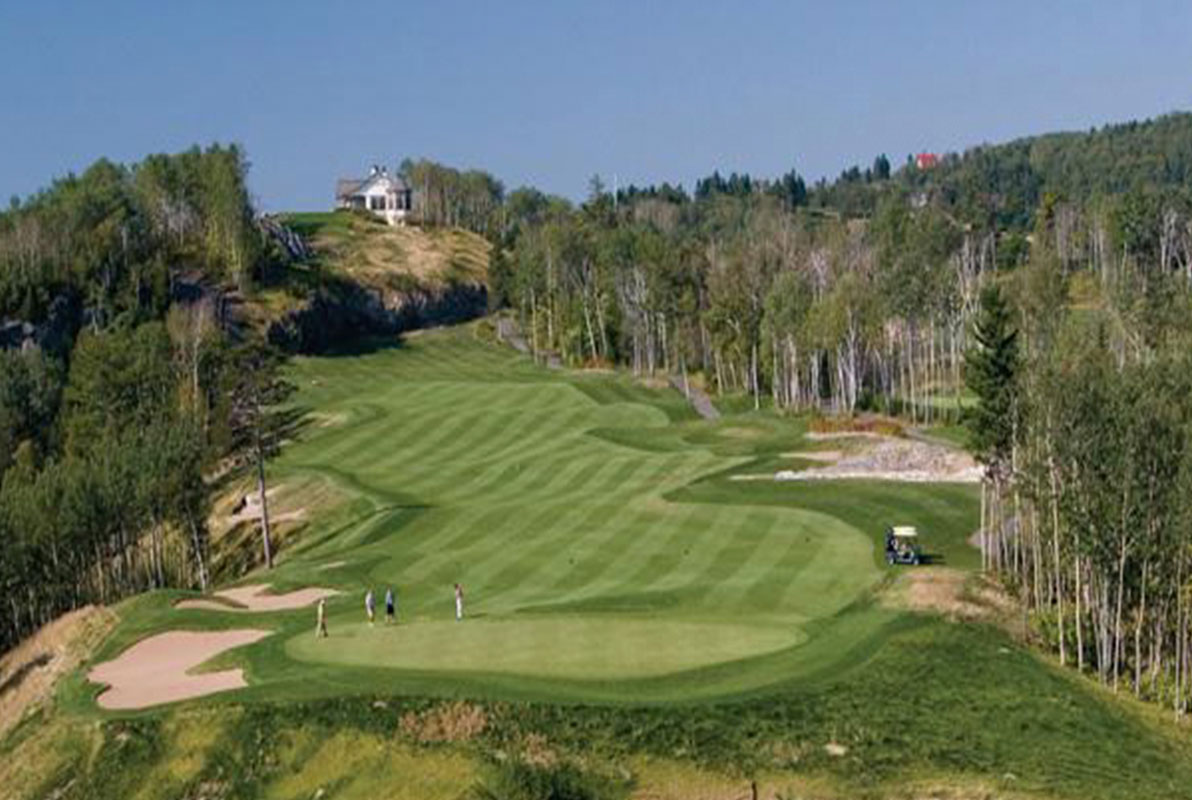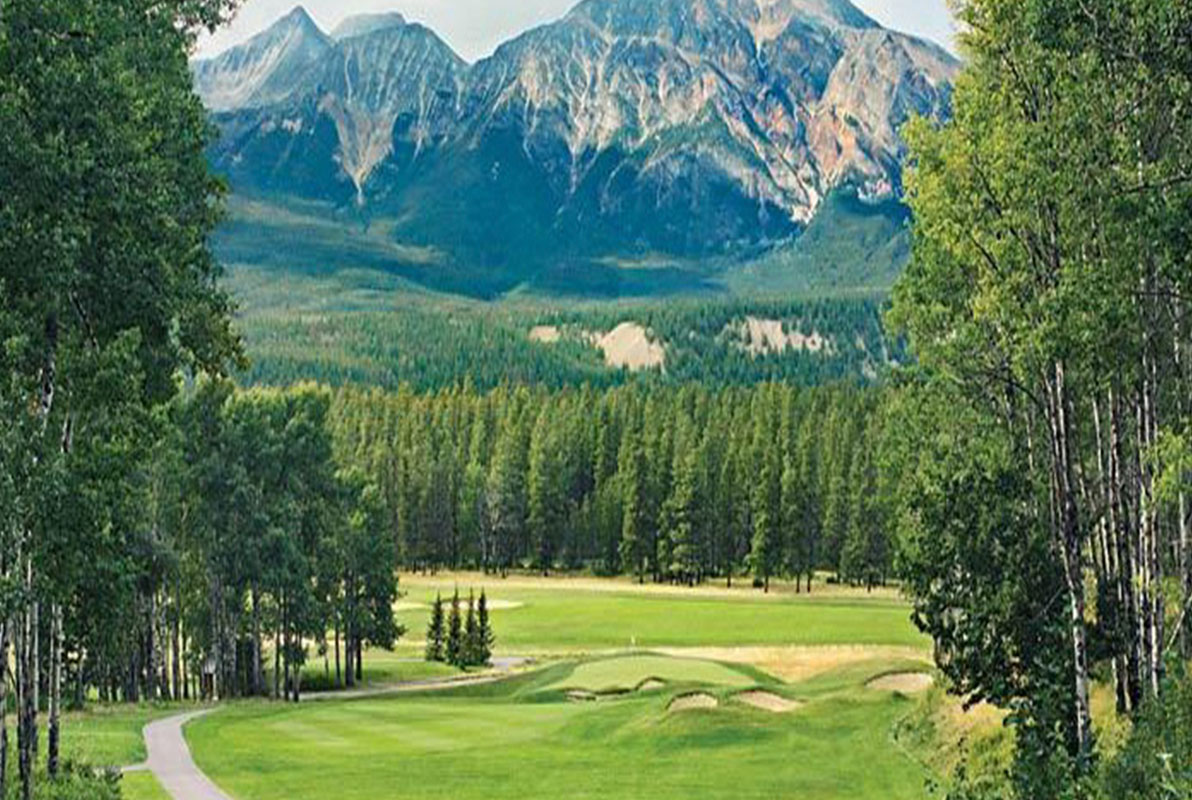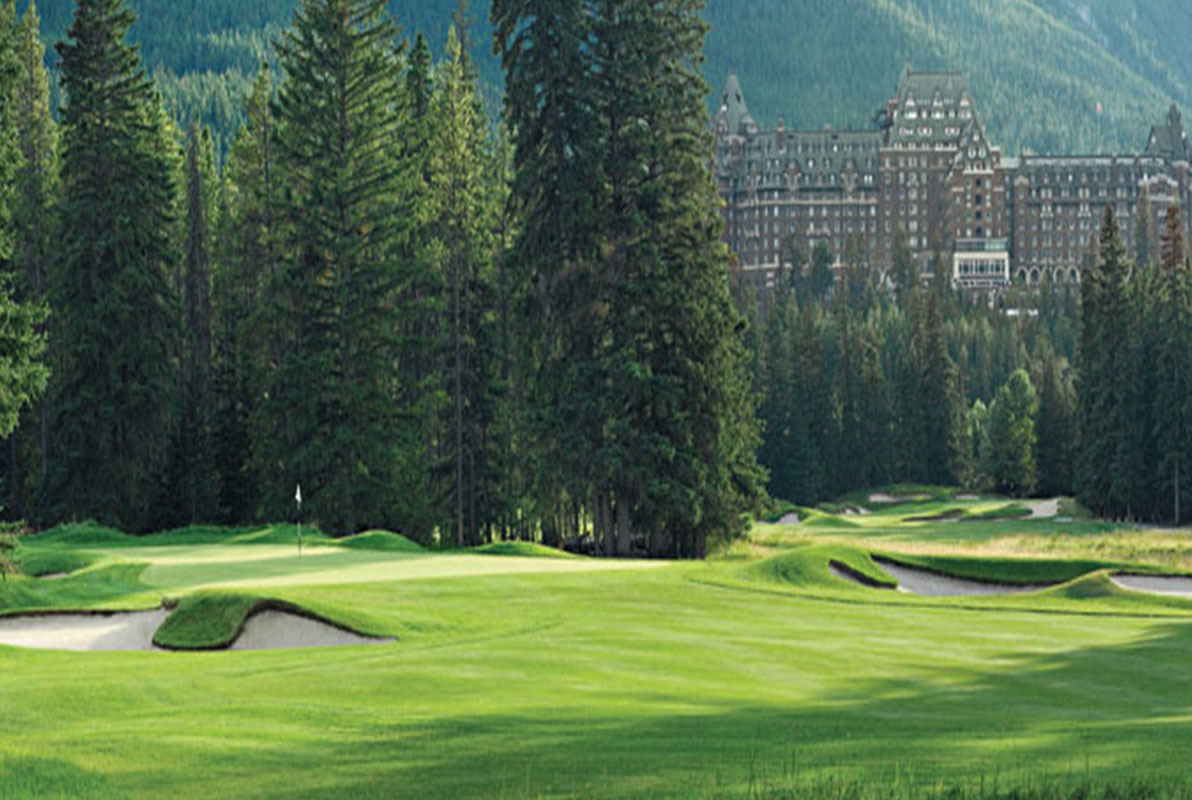 Plenty to Choose From
Located in Banff National Park, a UNESCO World Heritage Site, this 4-star, 764-room resort has been welcoming guests to Banff, Alberta for more than 125 years now. Known as Canada's "Castle in the Rockies," the resort welcomes travelers with a full-service spa, tennis, fishing, horseback riding, river rafting, a bowling alley, seven restaurants, and 27 beautiful holes of golf course.
This 4.5 star, 550-room resort in British Columbia truly has it all with 18 holes of golf, a full-service spa, five restaurants, tennis, a health club, ziplining, bobsledding, bear watching tours, hiking, river rafting, swimming, and off-roading.  
Sitting next to Jasper National Park and the Columbia Icefields Parkway, this 4-star resort boasts 446 fully appointed guest rooms and luxury cabins, a full spa, four restaurants, kayaking/canoeing, hiking, mountain biking, fly-fishing, hot springs, glacier walks (yup, glacier walks), white water rafting, and 18 holes of golf in a setting that is hard to match.      
Fairmont Le Chateau Montebello
Located in an incredible natural setting in western Quebec, the 4-star Le Chateau Montebello features 211 guest rooms, a spa, its own marina, two gourmet restaurants, swimming, squash/tennis courts, hiking, fishing, white water rafting, kayaking, biking, 18 championship golf holes designed by Stanley Thompson, and the very cool Land Rover Off-Road Driving Experience which allows you to take a Land Rover out to explore some of the 65,000 acres of wilderness in Kenauk Nature Reserve.
The 4.5 star, 405-room Le Manior Richelieu has everything you could ask for and sits just 90 minutes from Quebec City. In addition to having the Charlevoix Casino on site, the resort features a full spa, five restaurants, indoor and outdoor pools, a health club, mini golf, tennis, hiking, kitesurfing, bubble football, archery combat, whale watching, and 27 gorgeous holes of golf.
Breathtaking Views
Fairmont Banff Springs
With breathtaking views of the Rocky Mountains in every direction, the Fairmont Banff Springs Golf Course provides not only a scenic experience but a challenging one as well. Designed by Stanley Thompson in 1928, with an additional nine holes unveiled in 1989, the course meanders alongside the Bow River with the Sulphur Mountain, Mount Rundle and Tunnel Mountain peaks towering above. Adding to the course's personality are greens that can range from rolling and expansive to more compact and flatter. The par-3, 192-yard 4th hole, known as Devil's Cauldron, is a feature hole here. From the tee box the hole drops nearly 70 feet over a small glacial pond to a bowl-shaped green that slopes toward the water. Golf Packages
Fairmont Chateau Whistler
Opened in 1993, the Robert Trent Jones, Jr., Fairmont Chateau Whistler Golf Course offers an incredibly natural 18 holes of golf carved from the slopes of British Columbia's Coast Mountain Range and featuring amazing scenery and abundant wildlife. Creeks, ponds, granite rock, Douglas fir trees, bridges, and dramatic elevation changes make this a truly unique experience. Accuracy is key on the par-3, 212-yard 8th hole which features a long, narrow green protected by a pond on the left and a rock wall on the right. Golf Packages
Fairmont Jasper Park Lodge
Widely considered some of Stanley Thompson's greatest work, the Fairmont Jasper Park Lodge Golf Course – designed upon ground which took 50 teams of horses and more than 200 men a year to clear and prepare – features holes with incredible mountain vistas that weave their way through thick forestry and deliberately follow that natural contours of the surrounding landscape. Elevated tee boxes and well thought out bunkers seamlessly blend into the terrain. A 2004 restoration project revamped the course returning it to form. Golf Packages   
Fairmont Le Chateau Montebello
In the shadow of Quebec's Laurentian Mountains and the Outaouais River Valley, the Fairmont Le Chateau Montebello Golf Course places a premium on accuracy with its tight tree lined fairways and well protected greens. Designated as an Audubon Cooperative Sanctuary in 1998, the course offers a true feeling of seclusion. Don't be fooled by the lack of water trouble as the course more than protects itself with the many uneven stances you will encounter on its mountain holes. Golf Packages
Fairmont Le Manior Richelieu
As you take the nearly one-mile long panoramic golf cart ride along the trail leading to the golf course, you realize you're in for something special at Le Manior Richelieu Golf Club. Following a $10M facelift from architect Darrell Huxham, the course which sits on a cliffside overlooking the St. Lawrence River offers 27 championship golf holes marked by incredible views, dramatic elevation changes, and often extremely rolling fairways. Do your homework on the practice green before your round as the course places a premium on the putter with large undulating and slick greens. Golf Packages
Buddy Trip Cost
Varies
Accommodations
Entertainment
Dining
Scorecard
Design
Fairmont Banff Springs: Stanley Thompson (1927), Geoffrey Cornish, Bill Robinson (1989)
Fairmont Chateau Whistler: Robert Trent Jones, Jr. (1993)
Fairmont Jasper Park Lodge: Stanley Thompson (1925)
Fairmont Le Chateau Montebello: Stanley Thompson (1929)
Fairmont Le Manior Richelieu: Herbert Strong (1925), Darrell Huxham