A longtime player in the Northern Michigan golf scene, the 3,000+ acre Garland Lodge and Golf Resort is making waves once again following a multi-million-dollar renovation project that has the resort squarely on the radar of golfers looking for a great getaway.
Garland Lodge and Golf Resort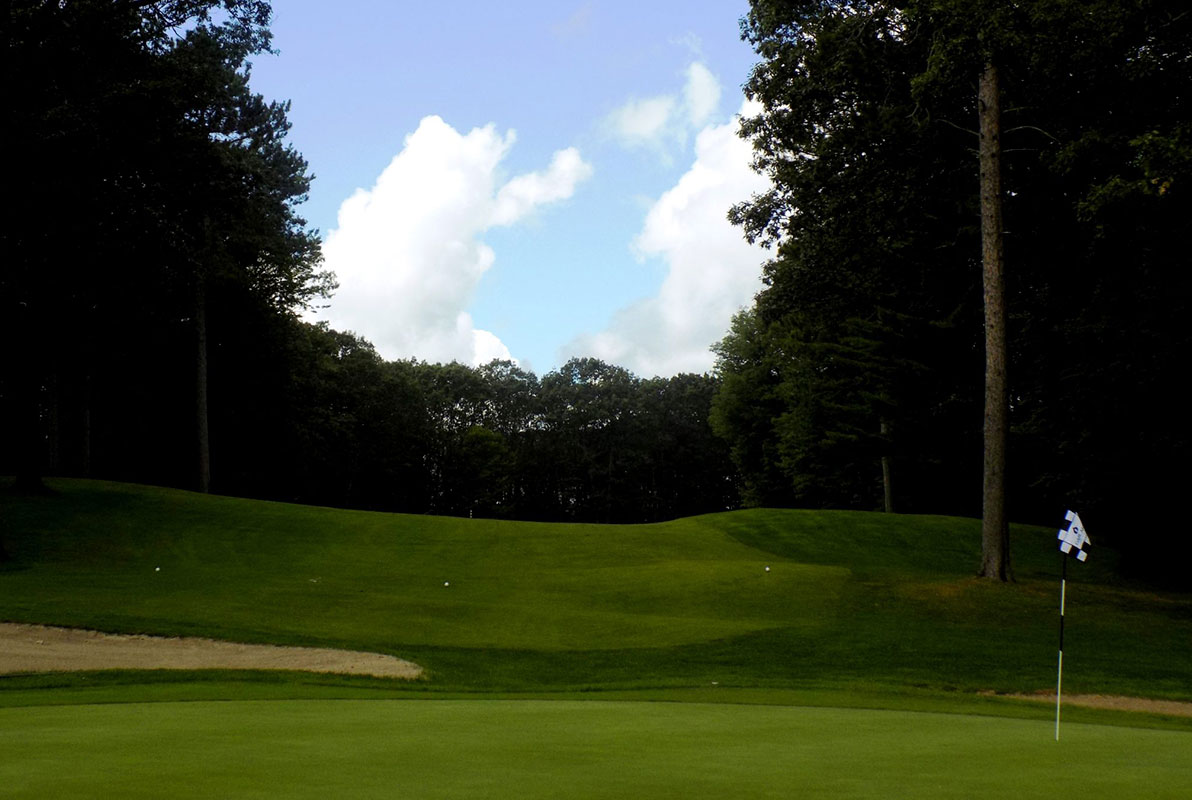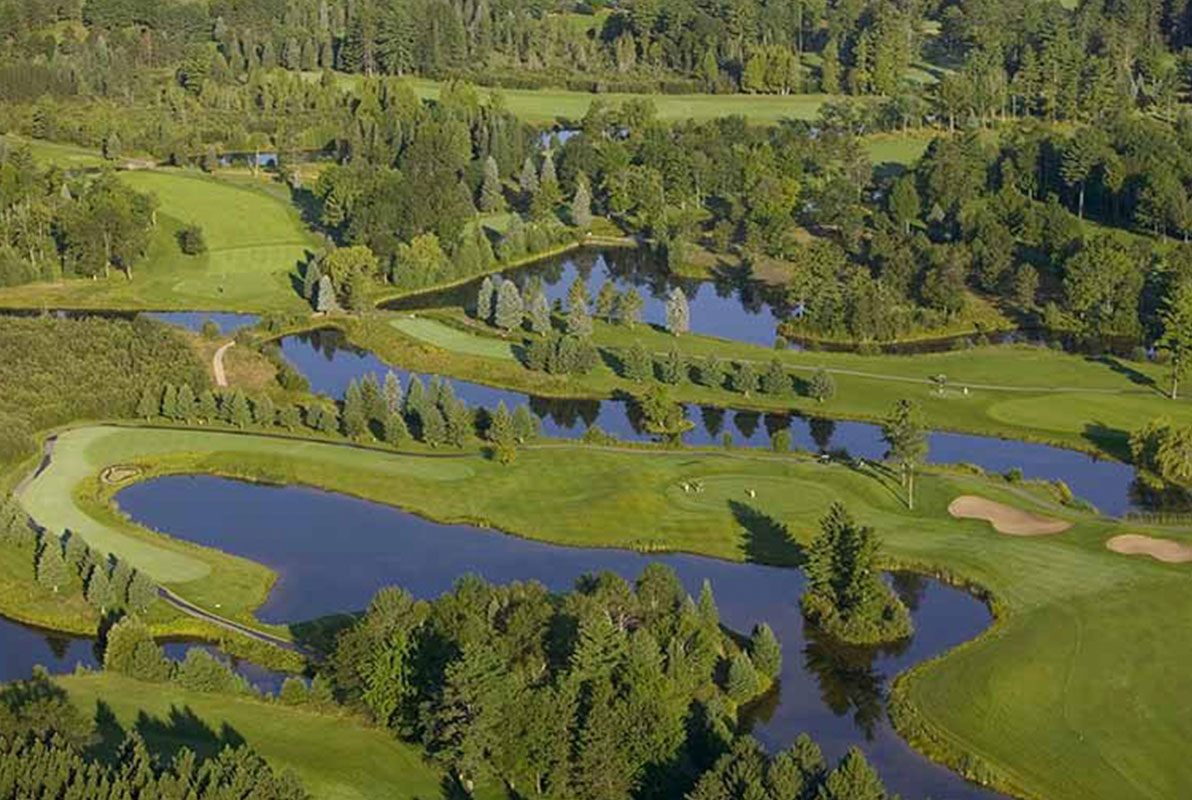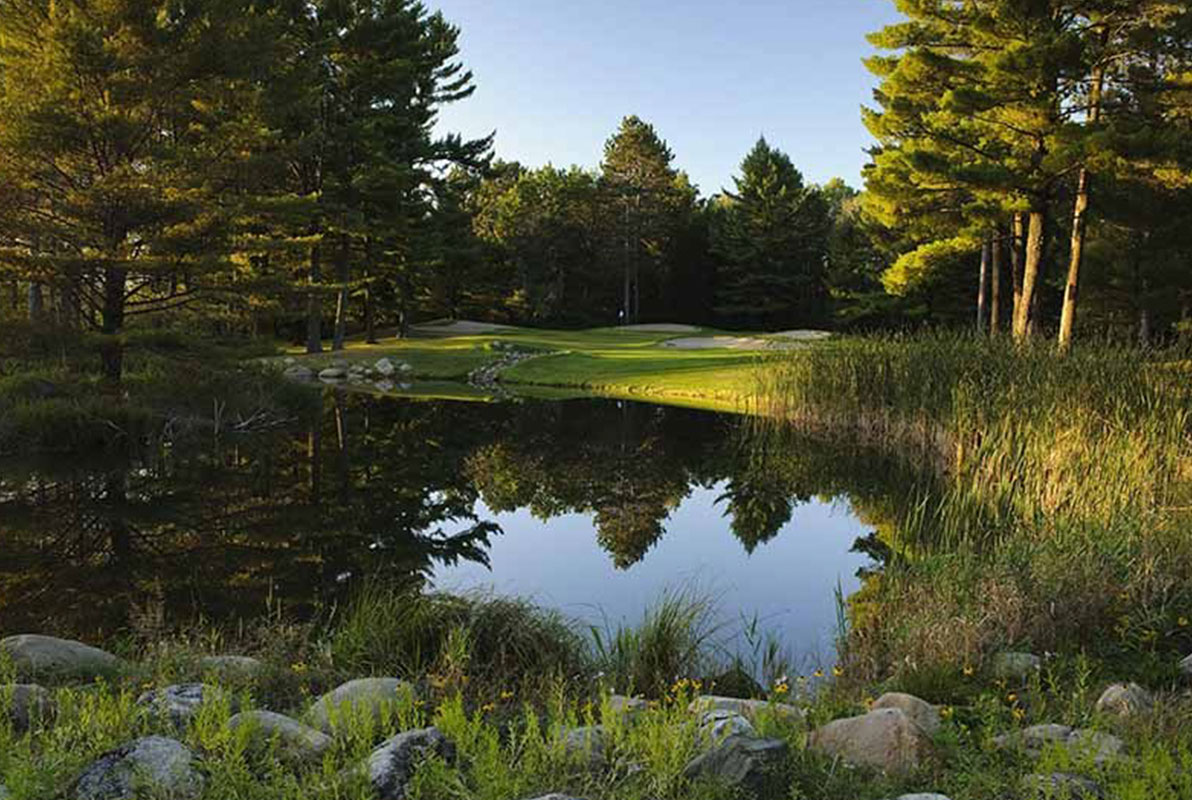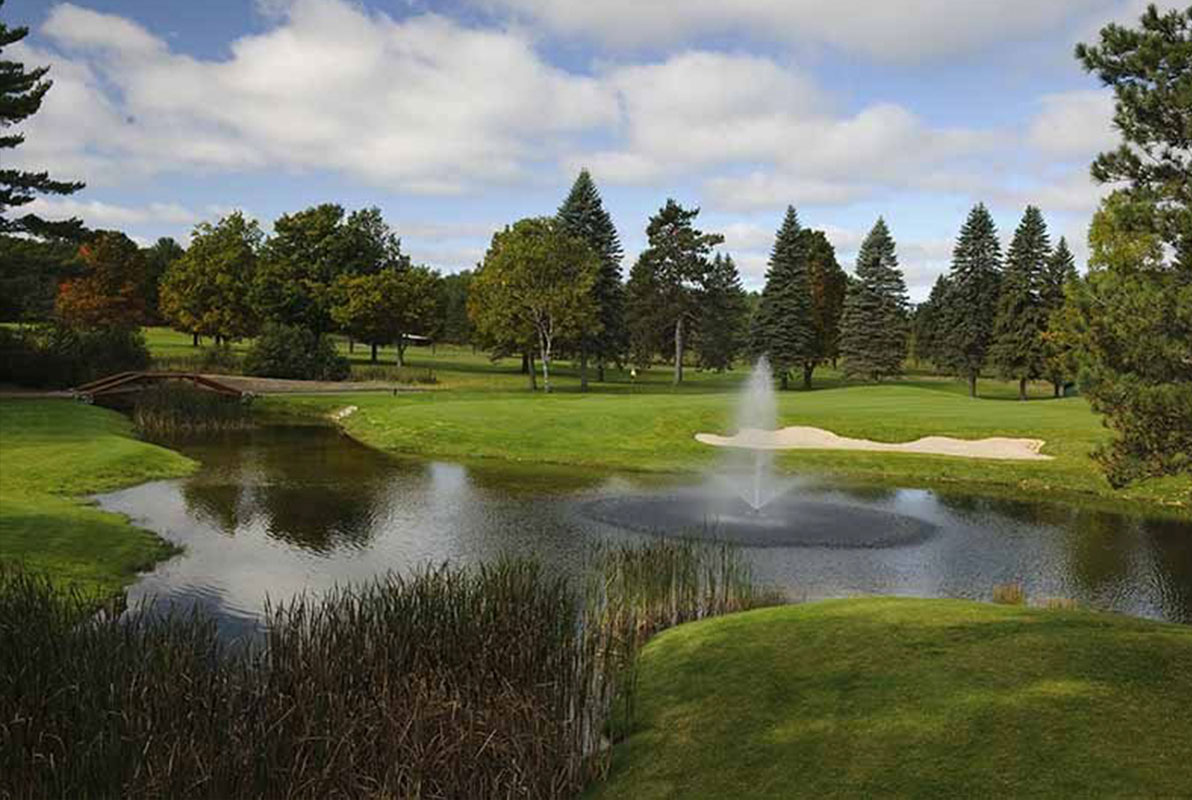 A Plethora of Food and Activities 
In addition to boasting four championship golf courses, the resort and surrounding area offer a plethora of great outdoor activities for off the course including mountain biking, tennis, volleyball, basketball, canoeing, nature hikes, swimming, and fishing.  
Guests can choose from guest rooms in the main rustic-style Garland Lodge all opt for a single or double villa, golf cottage, or one of the French country villas that feature jacuzzis, kitchens, and incredible scenery.
The Tamarack Dining Room offers seasonal breakfast and dinner menus with delicious locally-sourced dishes including walnut crusted chicken, braised short ribs, and ruby red trout. The casual Antlers Bar & Grill offers great micro brews and a full menu featuring things like smoked elk sausage, steakhouse slaw salad, venison chili, plus burgers and sandwiches.
72 Amazing holes
Fountains Course: The par-72, 6,760-yard Ron Otto design features long and narrow fairways that require accuracy off the tee and six, yes six par fives. With water impacting half of the holes, you better bring your "A" short game as well.

Swampfire Course: With water everywhere – on all but two holes – Otto designed the par-72, 6,854-yard Swampfire to test players accuracy, patience, and decision-making skills. The course blends well with its natural setting weaving its way through forest, lakes, wetlands, and ponds.
Reflections Course: Otto provided a bit of a respite with his par-72, 6,373-yard Reflections. The shorter course length and less water hazards create a challenging but enjoyable experience for players of all skill levels. The course features six par fives. Although Reflections will allow you to stop and enjoy the incredible views a bit more, accuracy is still required to successfully navigate the course.
Monarch Course: Named for the towering white monarch pine trees that loom over the fairways, Otto's par-72, 7,166-yard Monarch course is not only the longest of the four courses at Garland, but quite possible the toughest. With a more traditional layout featuring undulating greens and water hazards, this course will test all the clubs in your bag. But, if your game is off, you might still be able to catch a glimpse of Garland's resident bald eagles flying high overhead.
This summer, starting at about $250 per person, the resort offers a midweek Tee to Tee Golf package that includes: two nights of accommodations, three rounds of golf, two breakfast vouchers, and golf carts. Guests can upgrade to unlimited golf for $40.
Buddy Trip Cost
$750-1500  
Travel (by car)
3 hours from Grand Rapids, 3 1/2 hours from Detroit, 6 hours from Chicago
Accommodations
Entertainment
Dining
Scorecard
Design
Fountains: Ron Otto (1995)
Monarch: Ron Otto (1988)
Swampfire: Ron Otto (1987)
Reflections: Ron Otto (1990)