Located in the North West of Wales on the Llyn Peninsula with the Snowdonia range providing the backdrop to the east and the Wicklow mountains of southern Ireland to the west, the Nefyn and District Golf Club offers some of the most dramatic and breathtaking scenery you will ever see on a golf course – anywhere.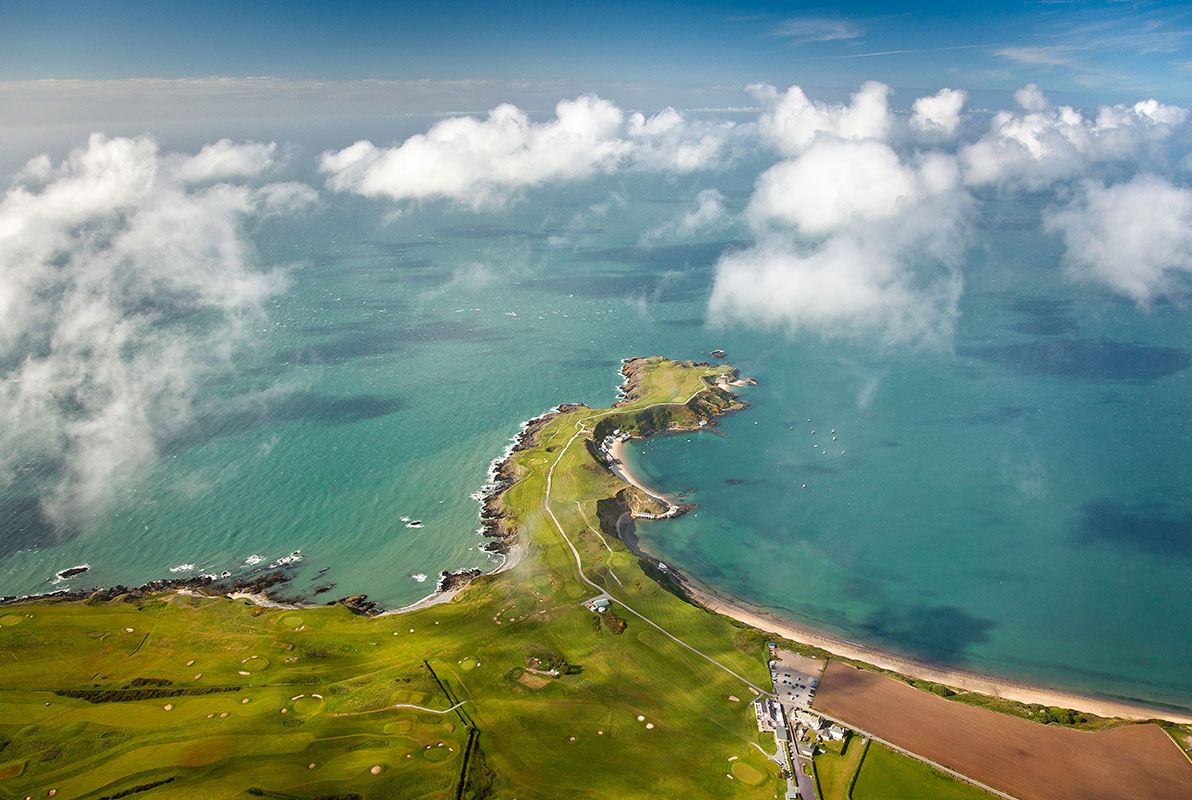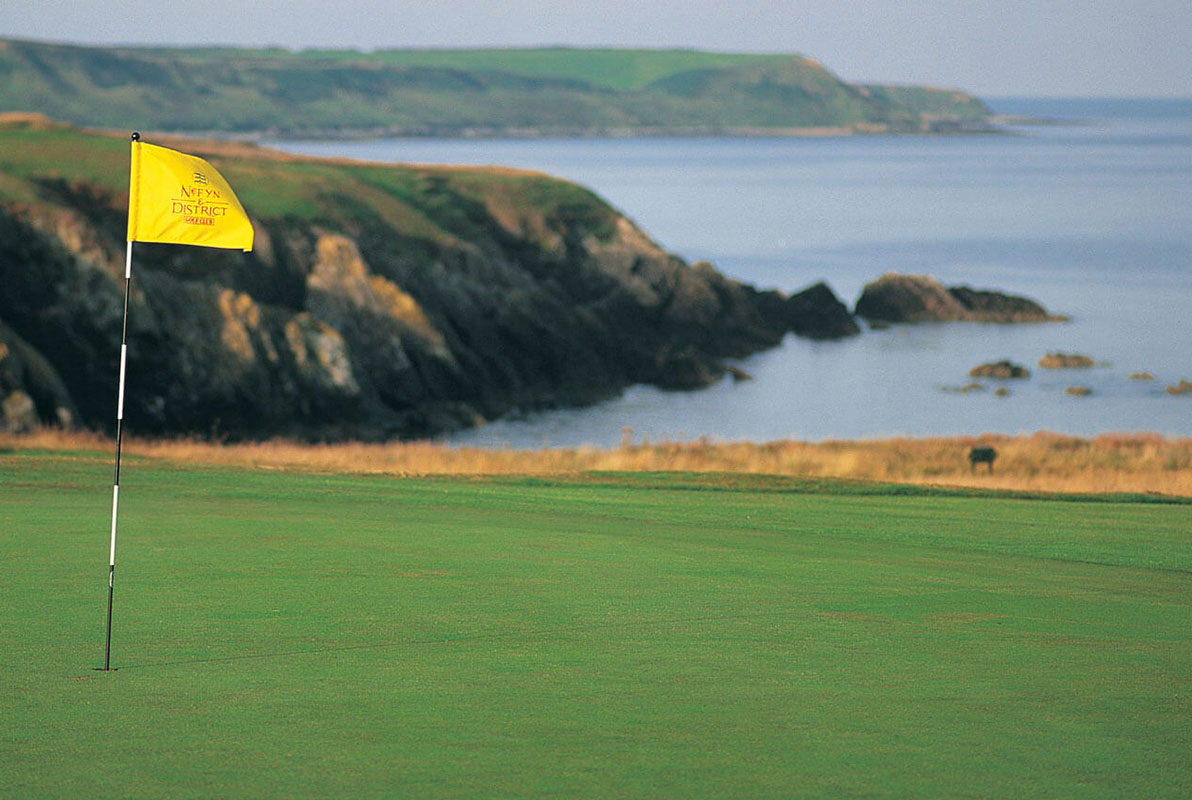 A BEAUTIFUL VIEW WITH EVER SHOT
Aptly called the "Pebble Beach of Wales," the course offers 26 holes – 10 outward holes and two separate inward eight-hole tracks known as the Old and the New. In addition to incredible views of Porthdinllaen Bay from every tee, eight holes play along the "Point," a narrow peninsula bordered on one side by rocky outcrops, coves, and the sea, and on the other by a beautiful stretch of beach and a now famous beach pub called the Ty Coch Inn. It has become a Nefyn tradition for players coming off the 15th hole to walk down to the Ty Coch for a quick pint.
After completing the 12th hole you might just be ready for that drink at 15. The hole actually presents players with not only a blind tee shot, but a blind second shot, a public hiking walkway, and a crater-sized pit. Tread lightly…
The Old Course provides challenging holes that run along the jagged coastline, as well as inland par 4s and a par 3 before moving out to the "Point."
The New Course adds eight holes following the natural contours of the headland and coastal inlet, confronting the golfer with some testing par 4s, particularly the 15th, a long, sweeping right to left dog-leg with strategically placed bunkers. All the holes enjoy the spectacular backdrop of the Snowdonia range and the 18th offers golfers a stunning panoramic view of the entire golf course.
Nefyn offers some good deals on golf like the Nefyn Sunday Driver package which includes a Sunday afternoon round, dinner in a local hotel, and then a second round on Monday.
Check with the course in advance to see what offers they have running during your stay.
RIGHT NEAR THE BEACH
There are plenty of hotels and restaurants in the area and the golf club has actually established a partnership with several of them including the Nanhoron Arms which is just two miles from the golf course, offers 19 rooms, a restaurant, two bars, and is just a short walk from the beach.
Other places to check out include: Fairway Country Hotel, Plas Isa Hotel, Caerwylan Hotel, Lion Hotel, Royal Sportsman Hotel, and Ty Newydd.
In addition to checking out the local culture, be sure to swing by the Cwrw Llyn Brewery and Caernarfon Castle. Good local food options include: The Ship Inn, the Nanhoron Hotel Restaurant, Twnti Seafood, and the Tremfan Hall.     
Buddy Trip Cost
Varies
Travel (by car)
2 hours from Liverpool, 4 hours from Dublin (ferry), 5 1/2 hours from London
Accommodations
Entertainment
Dining
Scorecard
Design
The Old Course: Howard Swan (1907)
The New Course: Howard Swan (1933)