The Fife area of Scotland is an embarrassment of riches when it comes to championship links golf, home to heavyweights such as the Old Course, Carnoustie and Kingsbarns as well as other hidden gems like Crail, Elie, Lundin Links and Scotscraig. A golfer could spend a couple of weeks in the area and never play the same course twice.  
This list gains another entry as a long-awaited addition to the area will officially take place. Located about 20 minutes south of St. Andrews, Dumbarnie Links opens in May of next year.
This spectacular links is opening along the lines of the Kinsgbarns model meaning it is a completely public, daily fee facility with no members. This is good news for those looking for tee times as you won't need to compete with members on the tee sheet.
The Course
The course is situated along a 1.5 mile stretch of beach climbing up to a high point of 80 feet above sea level, providing sweeping water views on 14 of 18 holes. 5 sets of tees ranging from 5334 yards at the forward tees to 7612 from the Pro tees (solely for pros or special events) offer golfers of all abilities a challenging, but enjoyable game of golf. The clubhouse, once complete, will cover over 6000 sq. ft and provide stunning views with a wall of windows from the dining room, bar and golf shop.
The 345-acre property is classified as pure links land with sandy soil and minimal trees, thus keeping company with 246 other authentic links worldwide. According to Clive Clark, Dumbarnie Links' designer, there are only 40 truly outstanding genuine links, with Dumbarnie being one of them.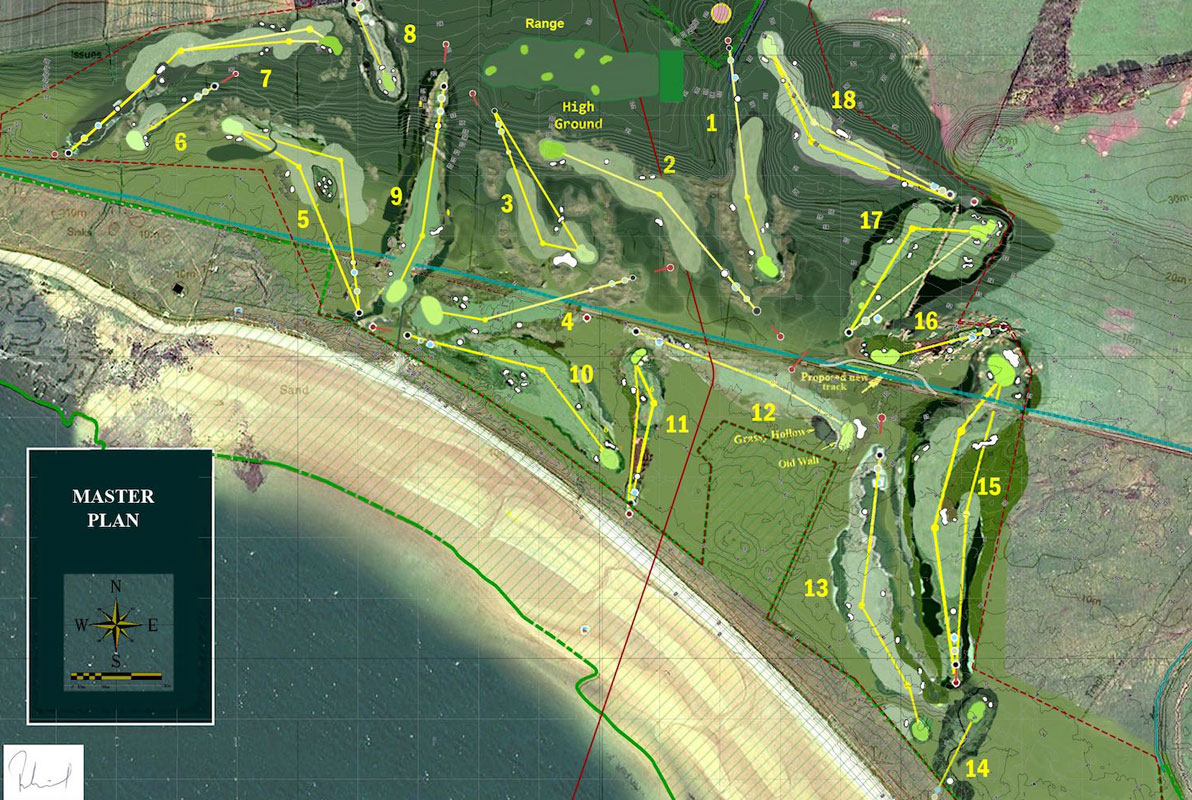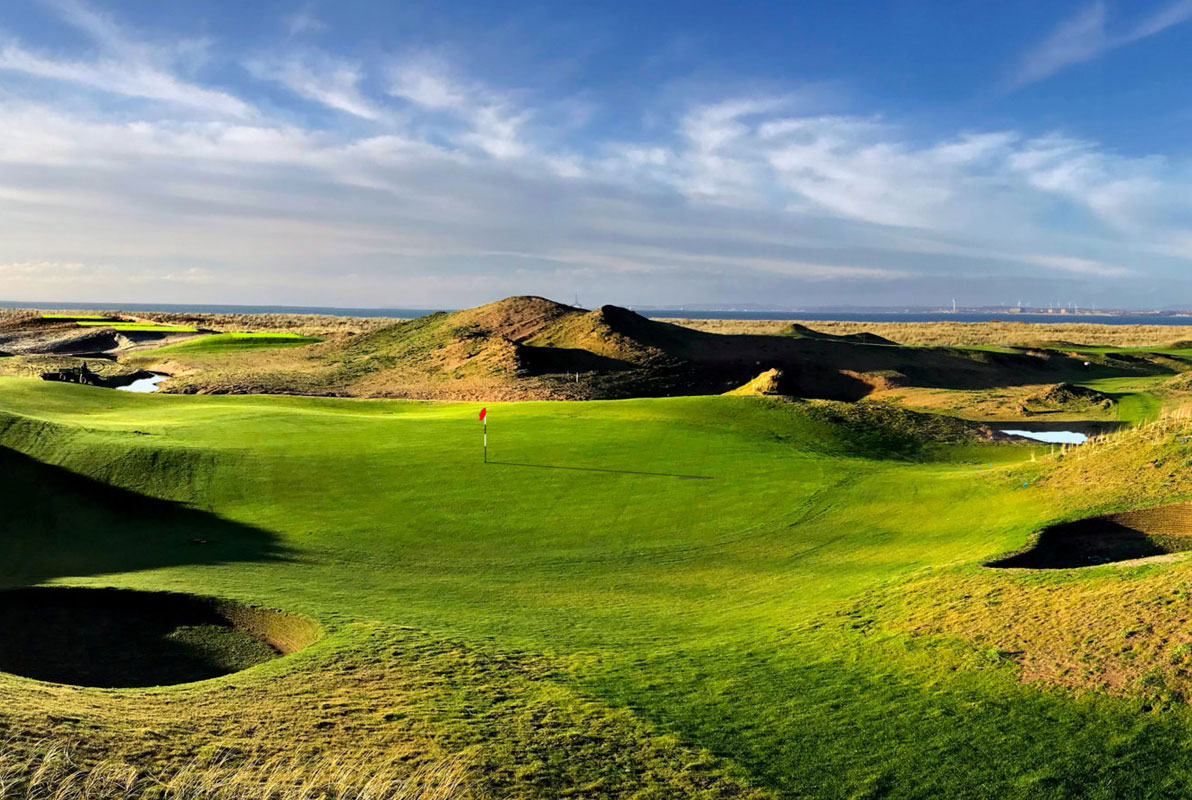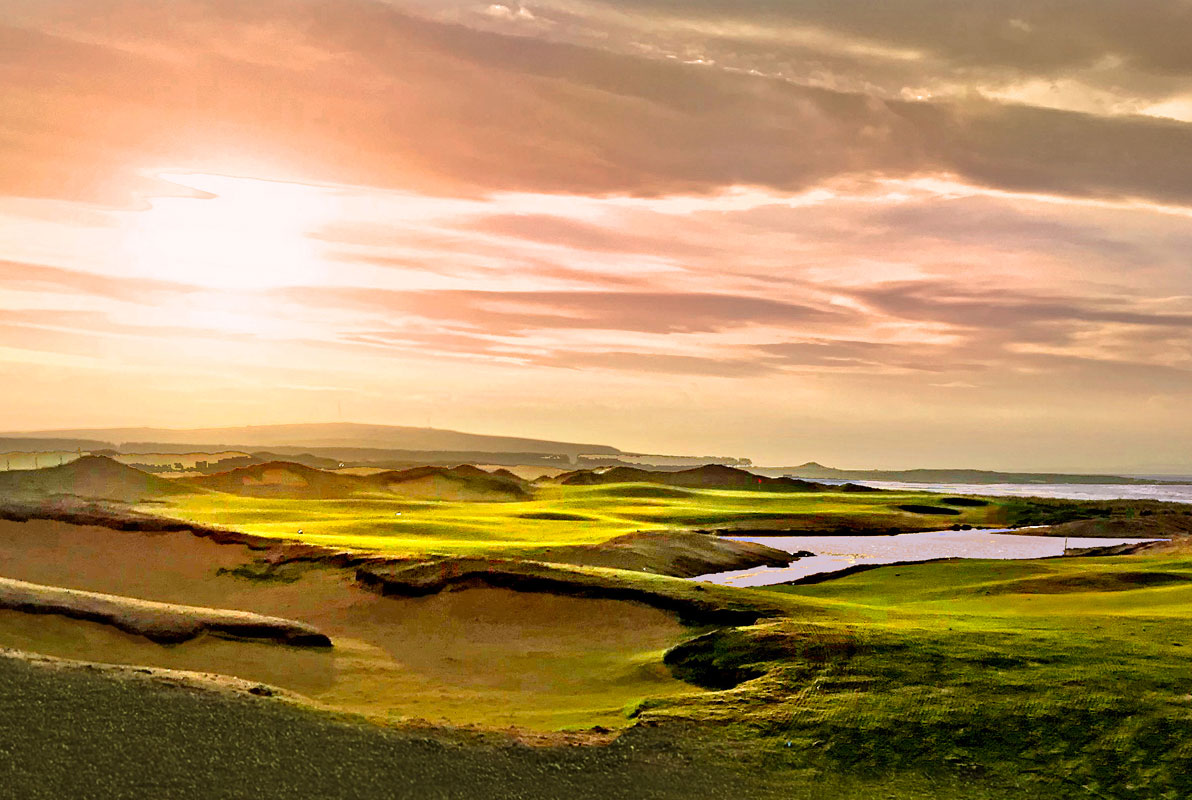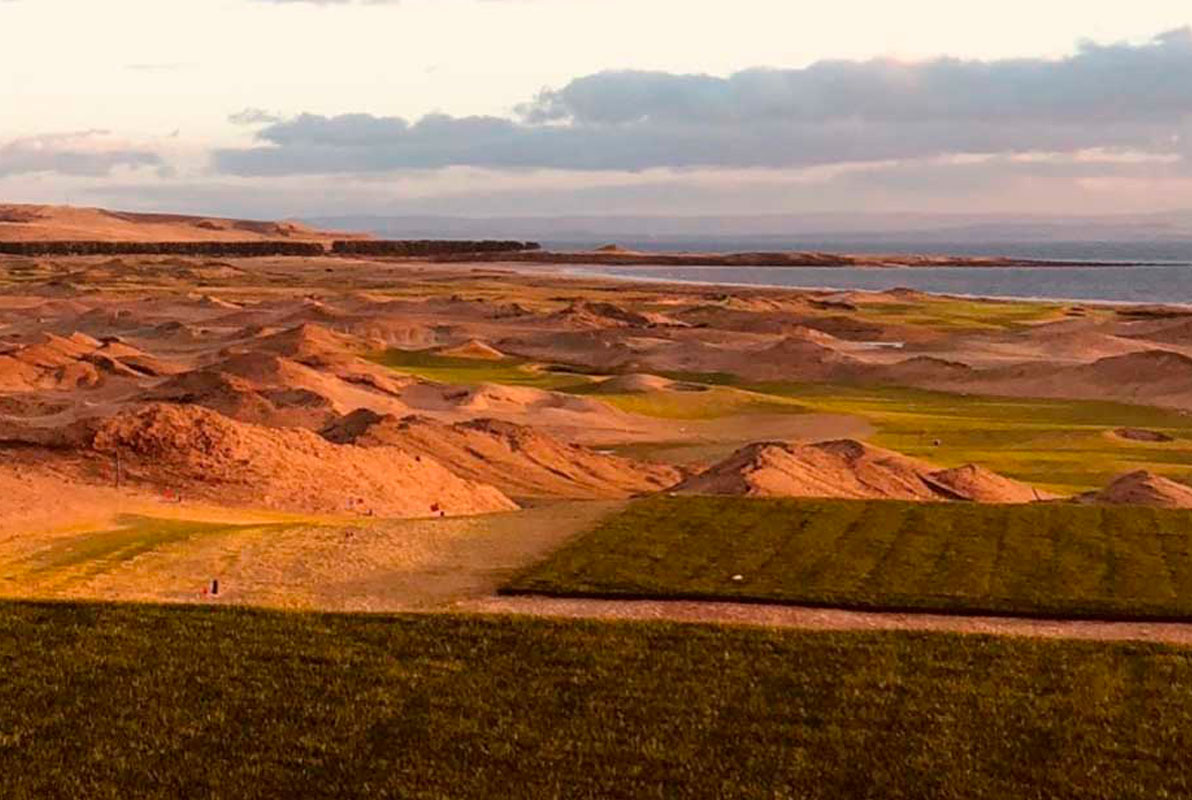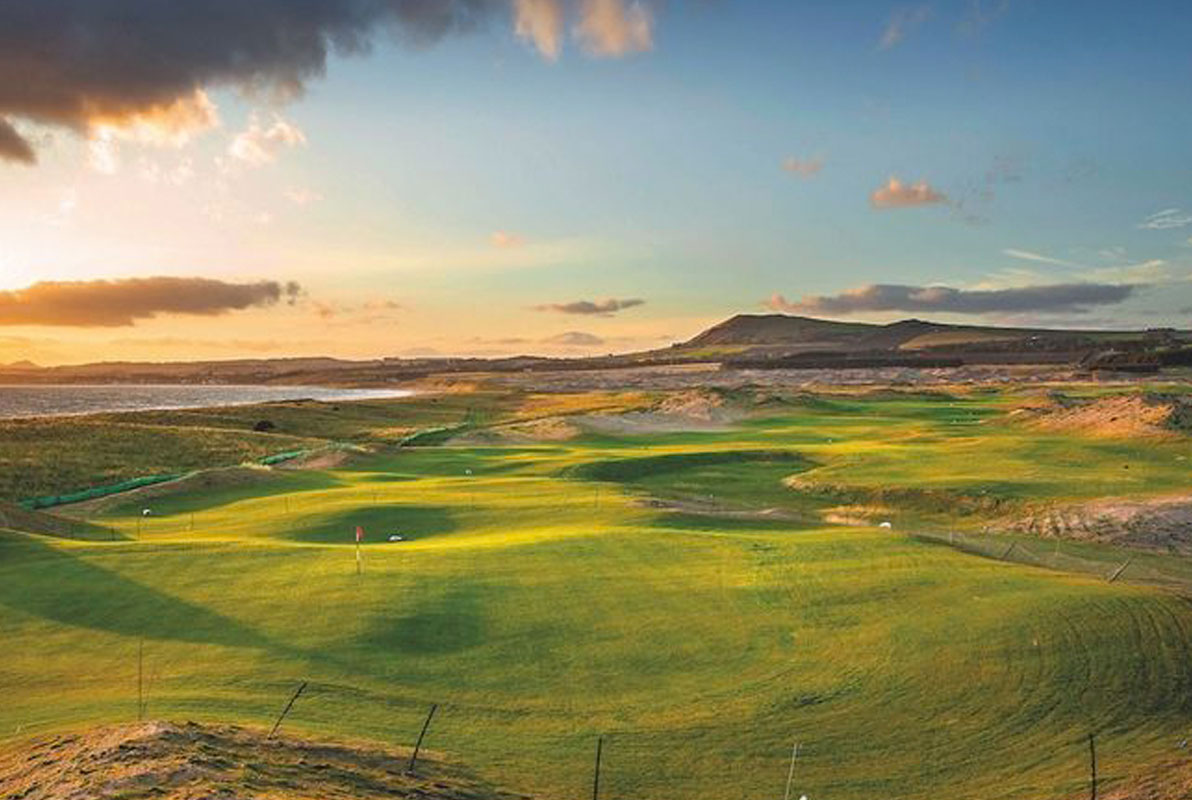 The Designer
Clive Clark has had a lifelong career as a player, analyst and designer. During his playing days, he captured 5 wins on the European Tour as well as 21 top 3 finishes, including 3rd place at the 1967 Open Championship. Additionally, Clive was a member of the 1973 Ryder Cup team for Europe, which he says is his biggest thrill aside from his Open Championship finish in 1967.
He followed his playing career with an 11 year run at the prestigious Sunningdale Golf Club, which then led into an 18-year career as a member of the BBC's golf commentary team. Clive partnered with Peter Alliss for 5 years in a successful golf course design business before venturing out on his own in 1994 in the States. He has 31 course designs to his credit and Dumbarnie will prove to be one of his finest designs across the globe.
Book Now!
The tee sheet for 2020 is now open for Dumbarnie as well as numerous others in the St. Andrews area. If you are thinking of heading over to the area next year, now is the time to get planning. Fairways to Heaven Golf has a few remaining guaranteed tee times on the Old Course for 2020, so contact the team here and let us plan your visit to the Home of Golf.
Call 888-272-3179 or email us at info@f2hgolf.com.