Pebble Beach. Ah Pebble Beach. A bucket list destination for any golfer.
Owned and operated by the Pebble Beach Company, Pebble Beach Resorts features The Lodge at Pebble Beach, The Inn at Spanish Bay, and Casa Palmero. The company, also well-known for its incredible 17-Mile Drive and The Spa at Pebble Beach, annually hosts several premier events like the AT&T Pebble Beach Pro-Am, TaylorMade Pebble Beach Invitational presented by DELL EMC, Pebble Beach Food & Wine event, and PURE Insurance Championship.
The Pebble Beach Company operates four golf courses: Pebble Beach Golf Links, Spyglass Hill Golf Course, The Links at Spanish Bay and Del Monte Golf Course. Pebble Beach, which has hosted five U.S. Opens, four U.S. Amateurs, one PGA Championship and countless other tournaments, will once again play host for the 2019 U.S. Open on Pebble Beach Golf Links.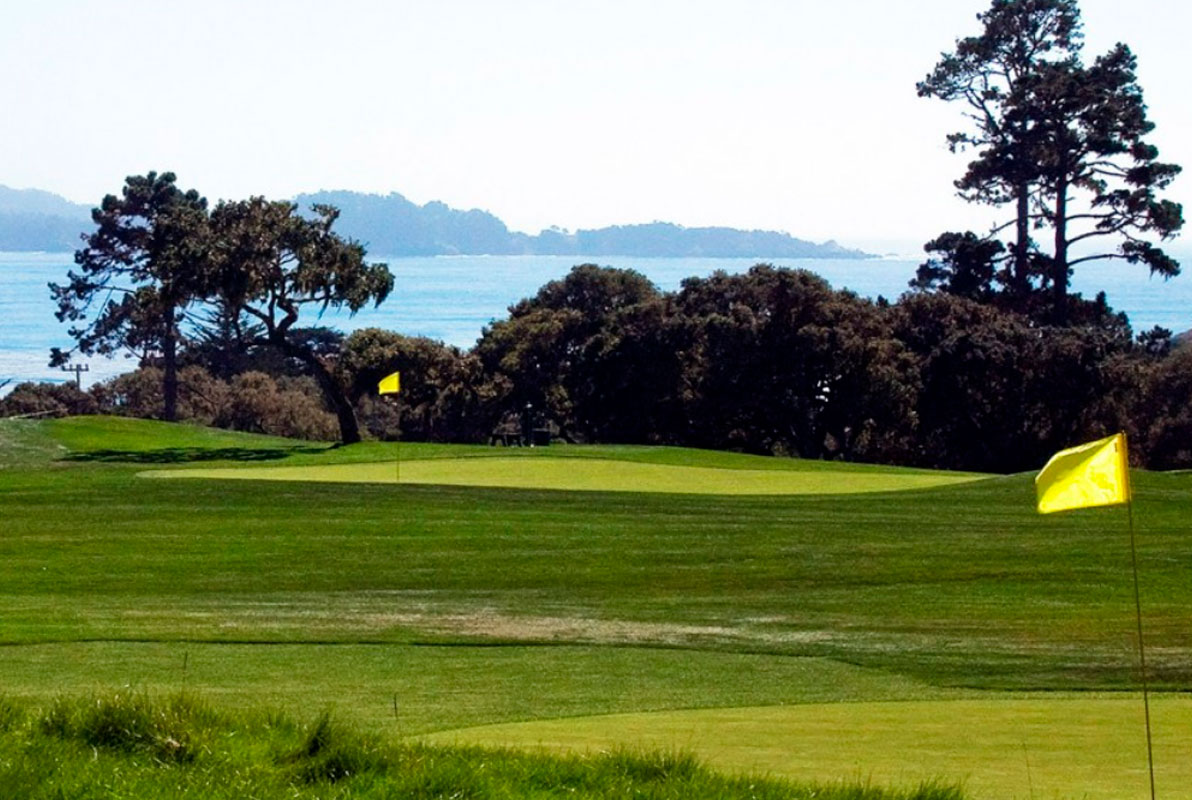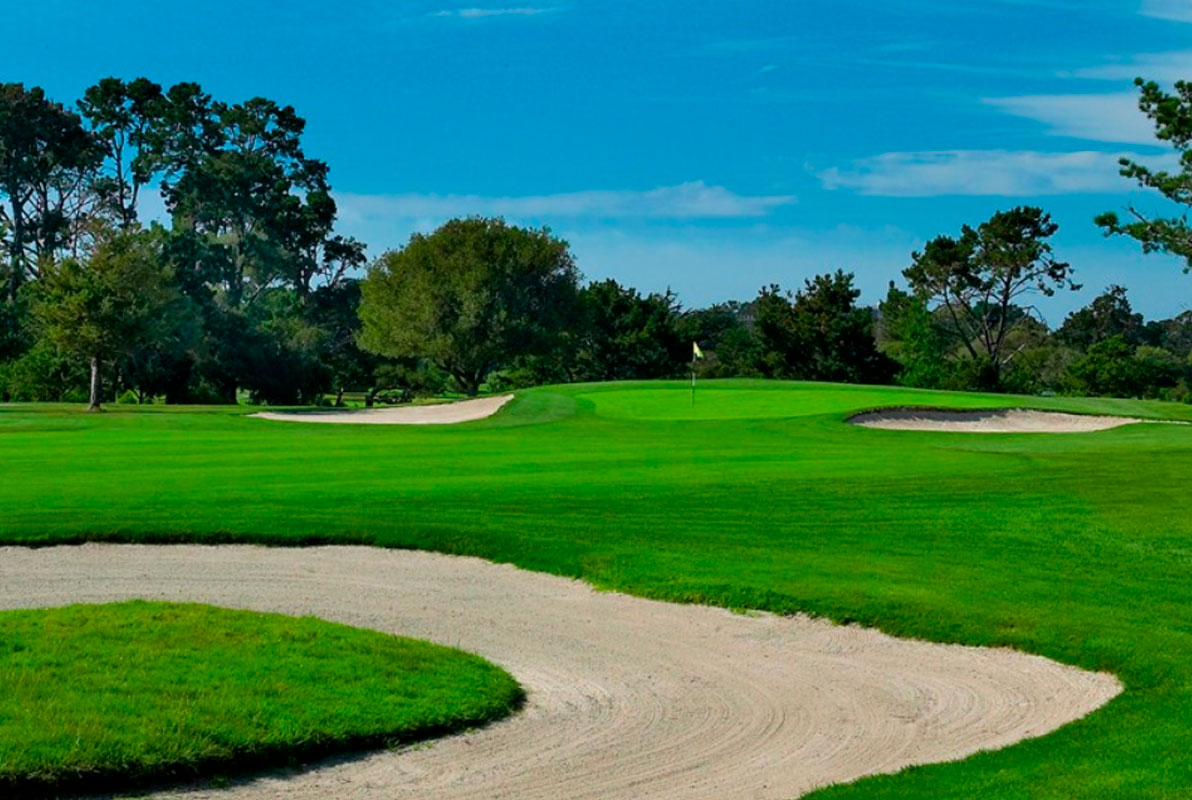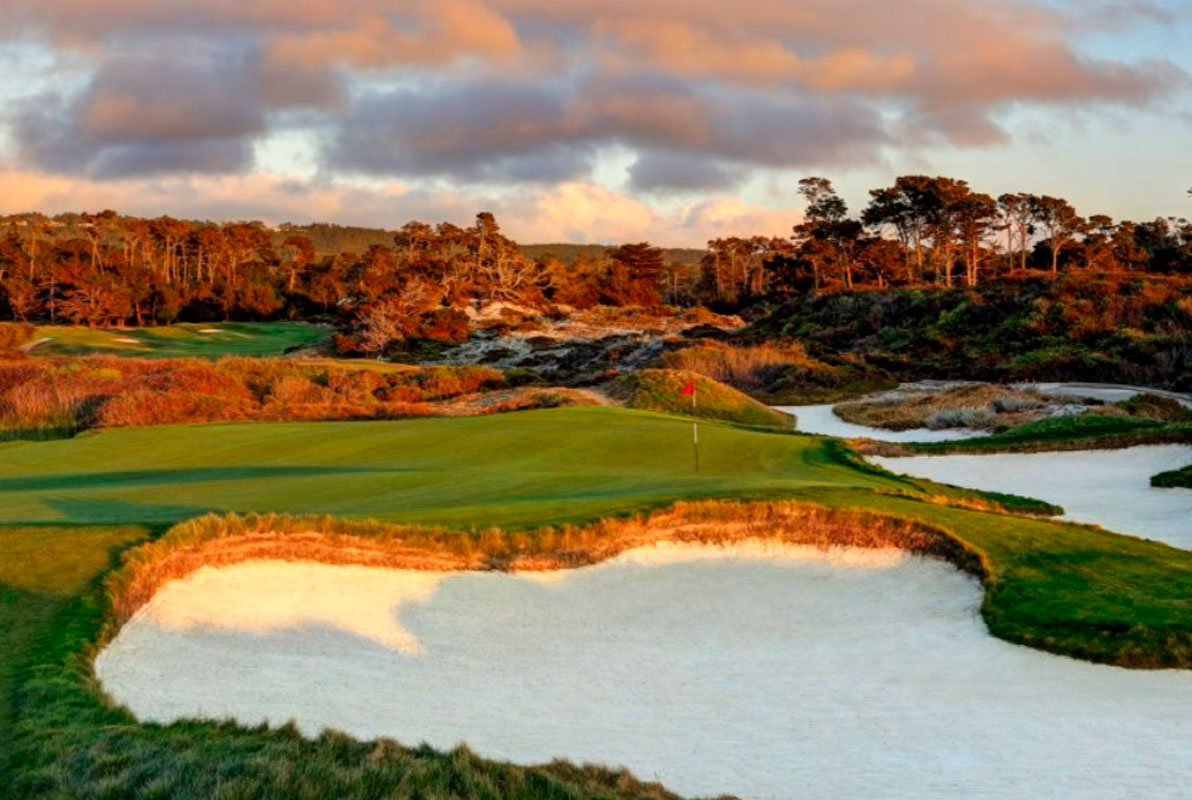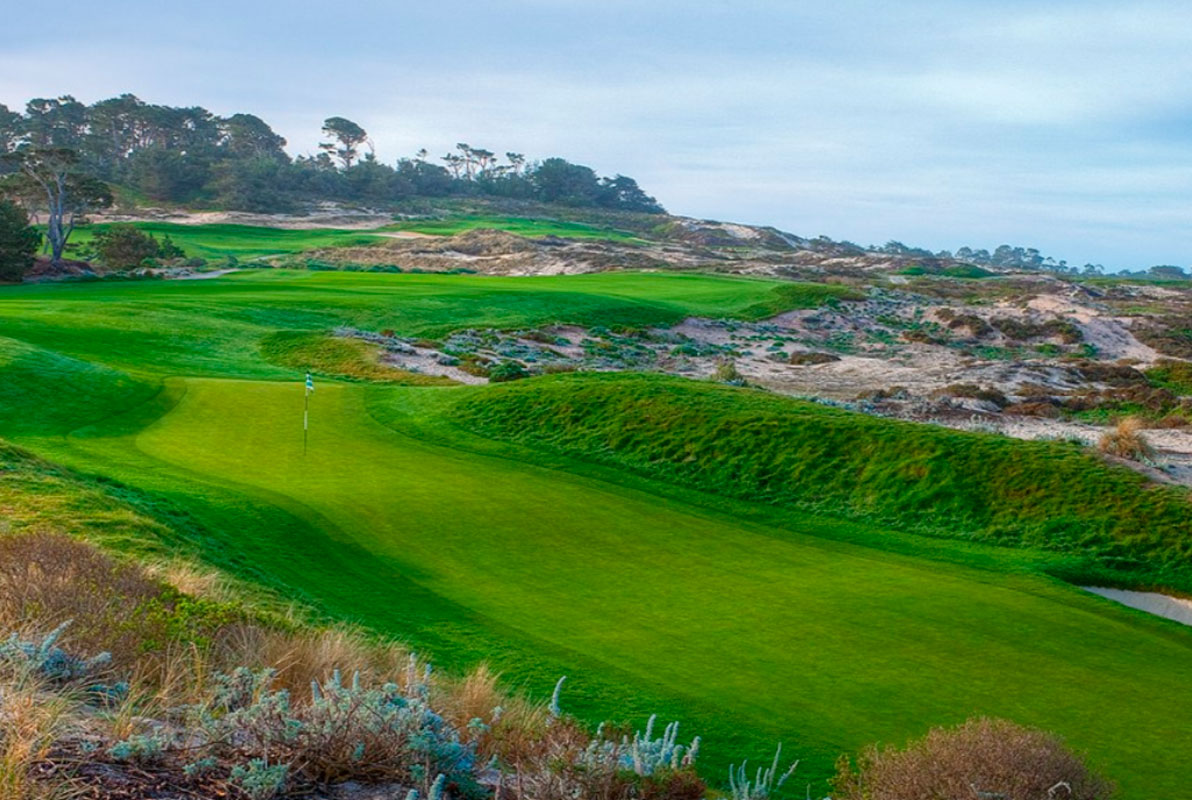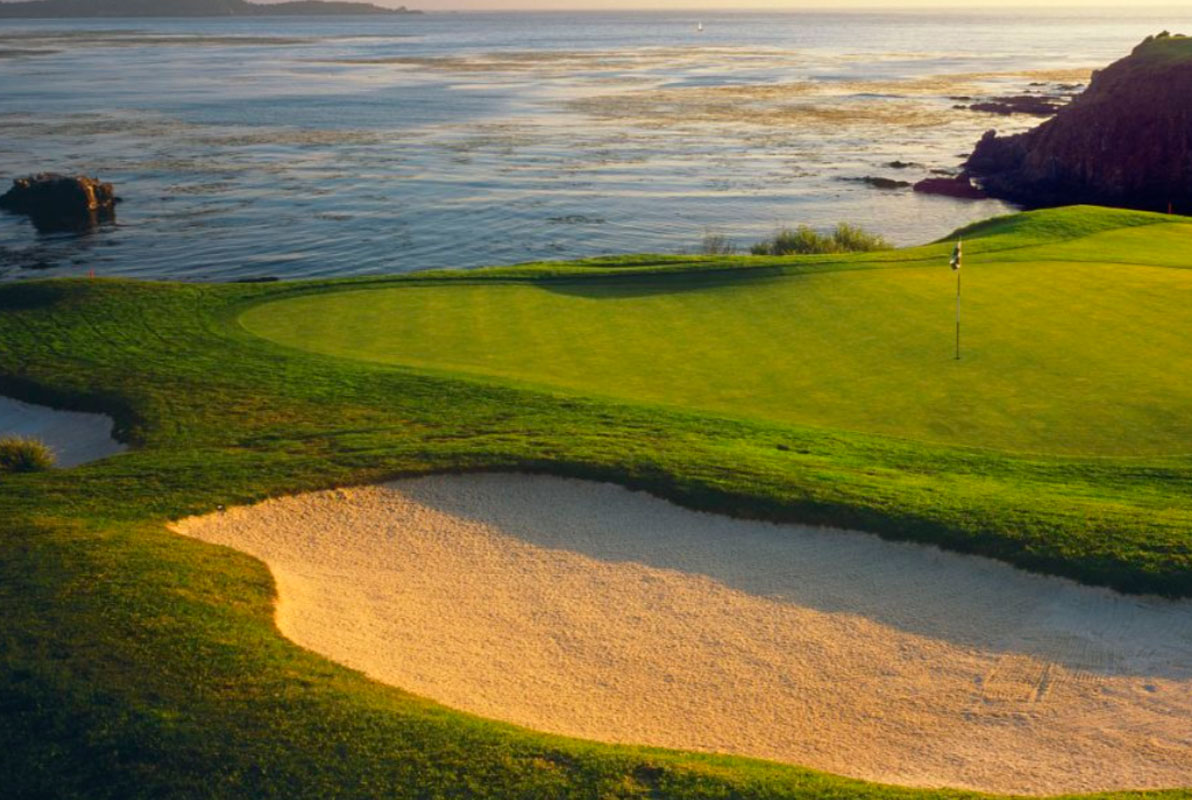 FROM ON COURSE LODGES TO ITALIAN STYLE VILLAS
Whatever your choice of accommodations during your stay at Pebble Beach – you've made the right choice as all offer luxurious amenities, incredible views, and top-notch service.
The Lodge features 161 elegant guestrooms and suites with wood fireplaces and every modern feature you could want. The Lodge just recently unveiled Fairway One at The Lodge featuring 30 oversized guest rooms and the Palmer and Eastwood cottages.
Overlooking Pebble Beach Golf Links' 18th hole, Lodge guests can enjoy California coastal cuisine at the Stillwater Bar & Grill or classic American fare at the Tap Room. In addition to playing on any of the resort's championship golf courses, guests can book time at the award-winning Spa plus access The Beach & Tennis Club and The Spanish Bay Club.
The Inn at Spanish Bay offers visitors an intimate experience with 269 guest rooms and suites featuring fireplaces, private patios, and gorgeous views of the Pacific Ocean. In addition to having the Links at Spanish Bay right outside, guests can walk along the boardwalk, relax on sandy beaches, enjoy authentic Tuscan dishes at Peppoli or Hawaii-fusion at Roy's, access the Spanish Bay Club, or visit the Inn's wine lounge, Stave.  
For the ultimate in seclusion and privacy, Casa Palmero presents guests with 24 private Mediterranean-style Italian villas with fireplaces and oversized soaking tubs. The estate property boasts an expansive living room, library, billiard room, heated outdoor pool, and a bar and lounge. In addition, an on-site personal coordinator will take care of any plans or custom activities for you.
CROSS THIS OFF YOUR BUCKET LIST
Pebble Beach Golf Links: It truly doesn't get much better than this. Whatever your scorecard says in the end, this is one of those "once in a lifetime" places where the aura and the history rival the experience itself. Meticulous greens, thick penalizing rough, and absolutely jaw-dropping scenery are present for the entire journey through the par-72, 7,040-yard Jack Neville-designed course. Plus, the incredible stretch of holes from 4 through 10 presenting perilous shots along the cliffs and beaches fronting the Pacific Ocean are definitely photo opps.
Spyglass Hill Golf Course: Widely regarded as one of the sternest golf tests around, Robert Trent Jones, Sr.'s par-72, 6,960-yard Spyglass Hill is marked by varying terrain with the initial five holes weaving through seaside dunes and the remaining tracking through towering Monterey pine trees and featuring elevated greens and tight drives over and/or past penalizing bunkers and lakes. Don't worry if you struggle here, Spyglass Hill beats up the pros too. Enjoy the experience.
The Links at Spanish Bay: Running through the sweeping sand dunes along 17-Mile Drive, the par-72, 6,821-yard Links at Spanish Bay commands not only accuracy but a good deal of patience while players make their way around sand dunes, pot bunkers, challenging green complexes, and an ever-shifting ocean breeze. Designers Robert Trent Jones, Jr., Tom Watson, Sandy Tatum meticulously created a true sense of Scotland here causing players to consider each shot carefully. The course even has its own bagpiper. 
Del Monte Golf Course: Set back from the ocean, this par-72, 6,365-yard Charles Maud-designed course retains much of the charm – or devilishness depending on your viewpoint – as it has for more than 100 years. While the course features pretty generous tree-lined fairways, it is the tiny, well-bunkered and sloping greens plus the ample opportunity for OB shots that can wreak havoc on your scorecard.
If you're looking for a warm-up, check out the nine-hole Peter Hay Golf Course right across the street from Pebble Beach Golf Links. All of the holes on the par-3 layout measure less than 105 yards.
While a visit to famed Pebble Beach definitely doesn't fall under the budget golf trip heading, the resort does offer some solid golf deals including a year-round Stay & Play package that features: Three nights at The Lodge at Pebble Beach or Casa Palmero; and a round of golf on each of Pebble Beach Golf Links, Spyglass Hill Golf Course, and The Links at Spanish Bay. Packages start at $4,175 for The Lodge and $4,685 for Casa Palmero.
Buddy Trip Cost
$4000-10,000  
Travel (by car)
35 minutes from Salinas, 1 hour and 20 minutes from San Jose, 2 hours and 15 minutes from San Francisco, 3 hours from Fresno, 5 1/2 hours from Los Angeles    
Accommodations
Entertainment
Dining
Scorecard
Design
Pebble Beach Golf Links: Jack Neville (1919)
Spyglass Hill Golf Course: Robert Trent Jones, Sr. (1966)
The Links at Spanish Bay: Robert Trent Jones, Jr. (1987)
Del Monte Golf Course: Charles Maud (1902)
Peter Hay Golf Course: Peter Hay (1957)