Known as "The cradle of American golf," Pinehurst is truly a mecca for golfers the world over who come to experience the incredible and boundless golf, the tremendous history, and the incredible southern charm and hospitality.
Founded back in 1895 right in the heart of the North Carolina Sandhills, the Pinehurst Resort is a unique destination featuring three historic hotels, nine challenging championship golf courses created by names like Ross, Coore, Crenshaw, Nicklaus, and Fazio, and an award-winning full-service spa.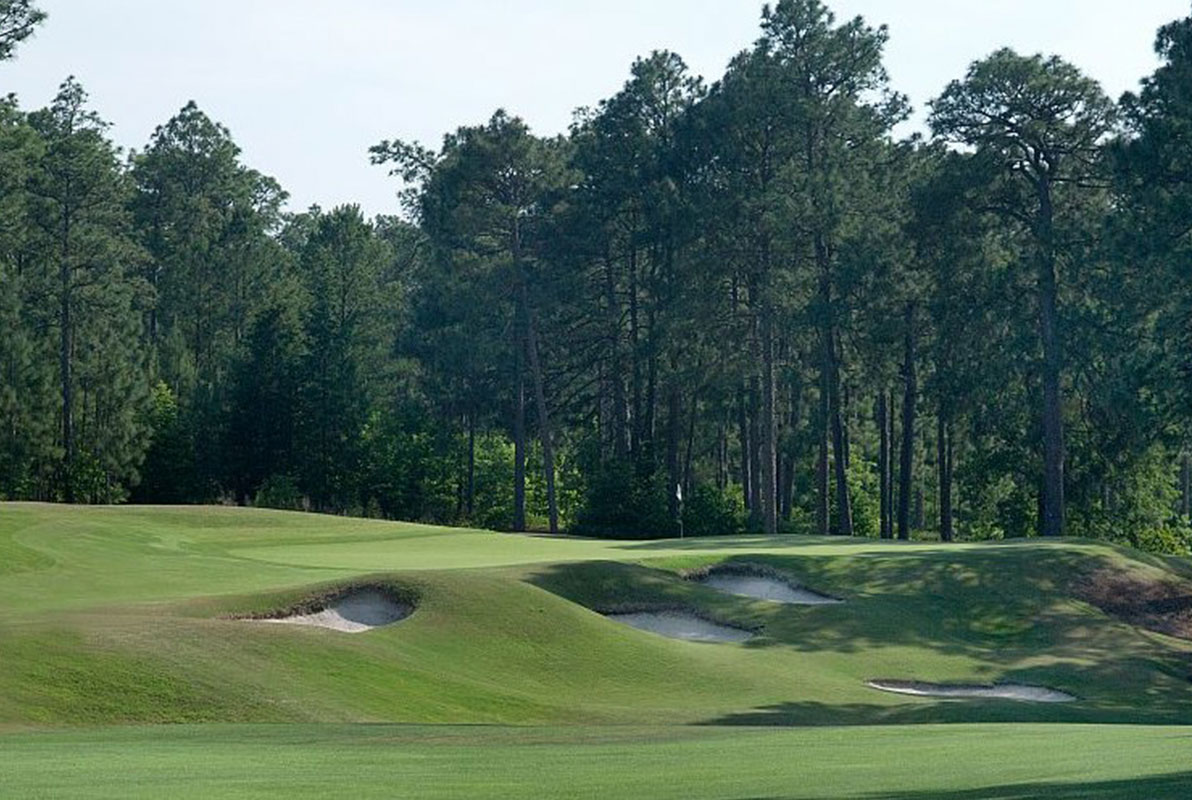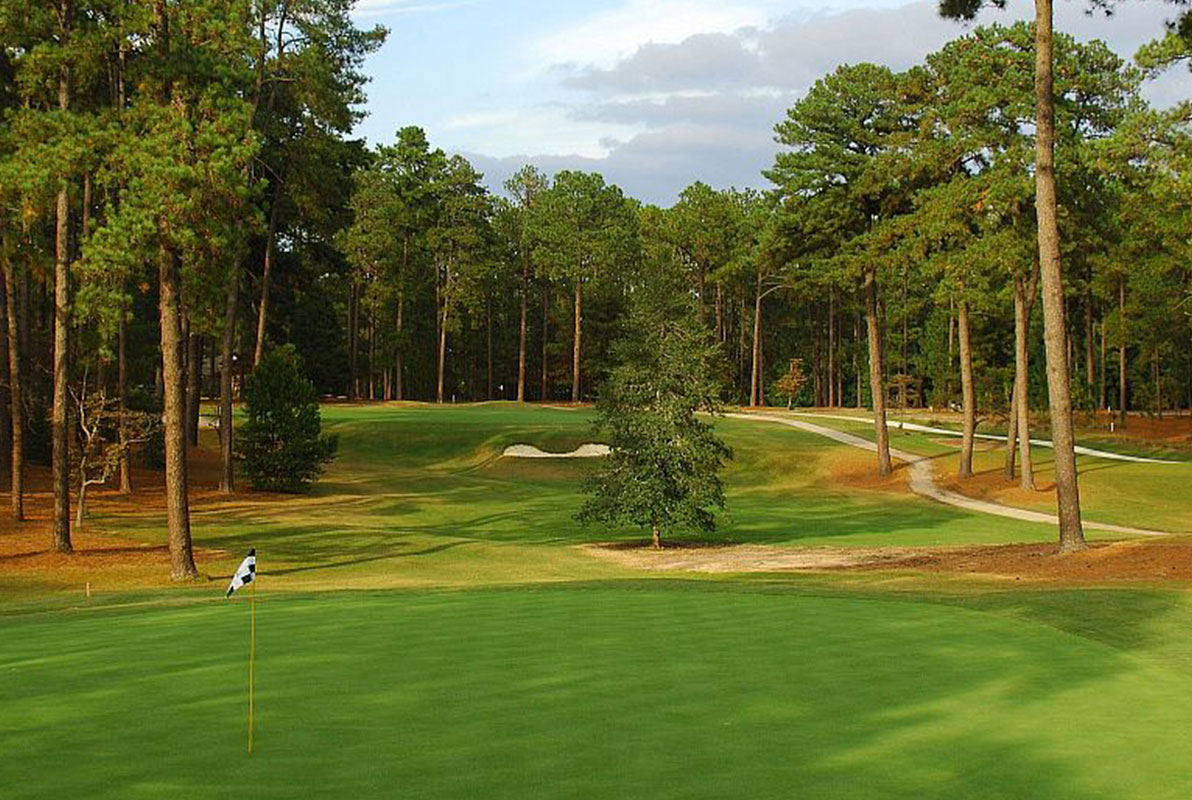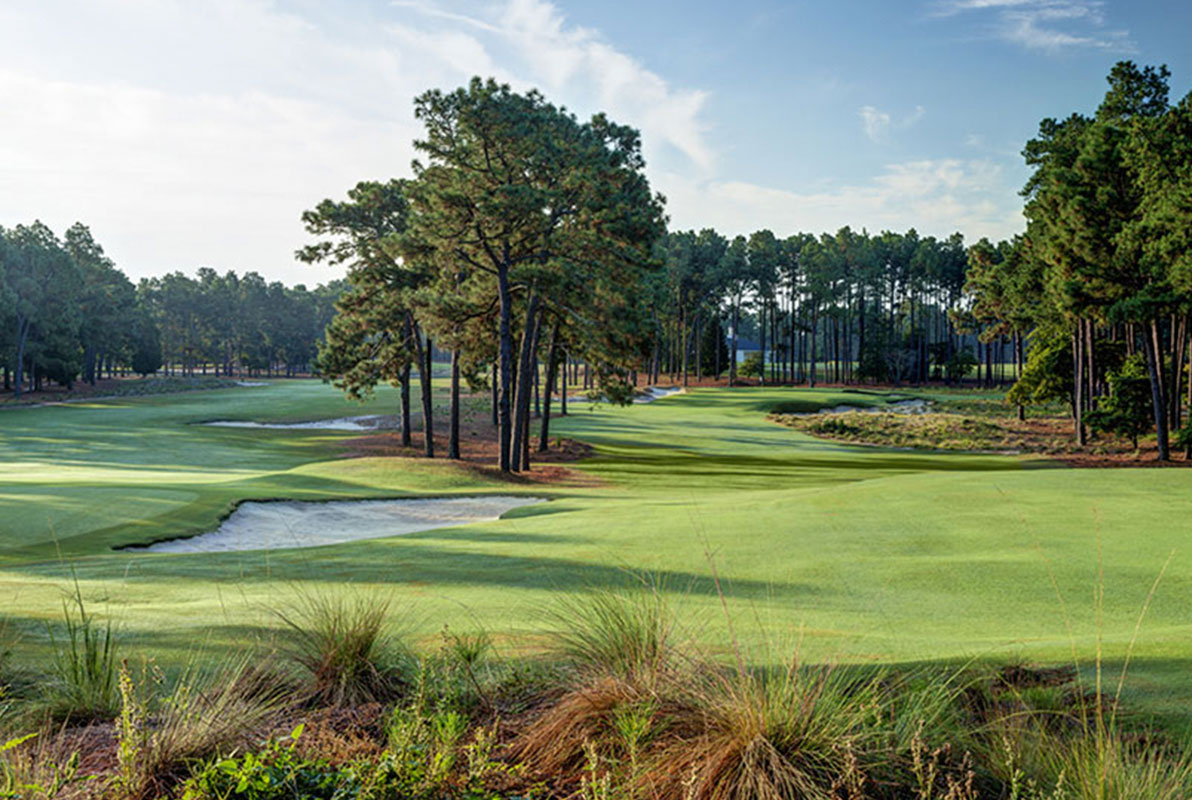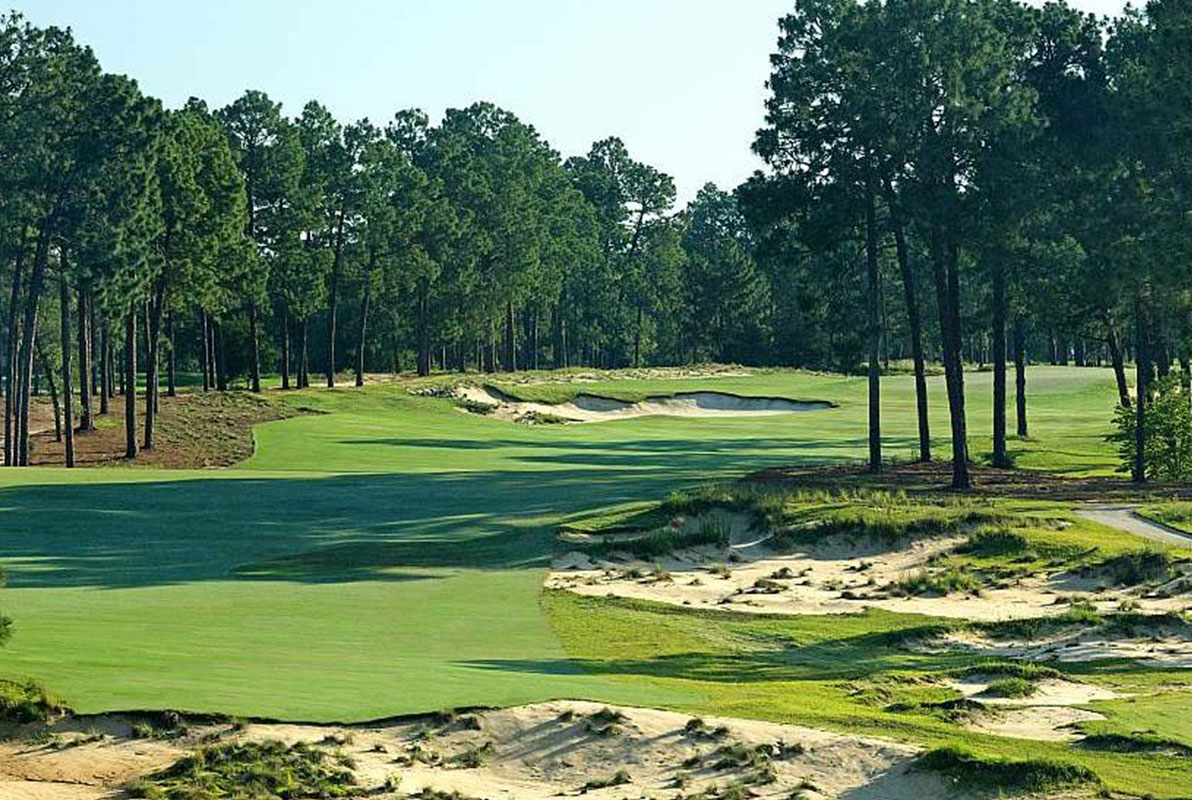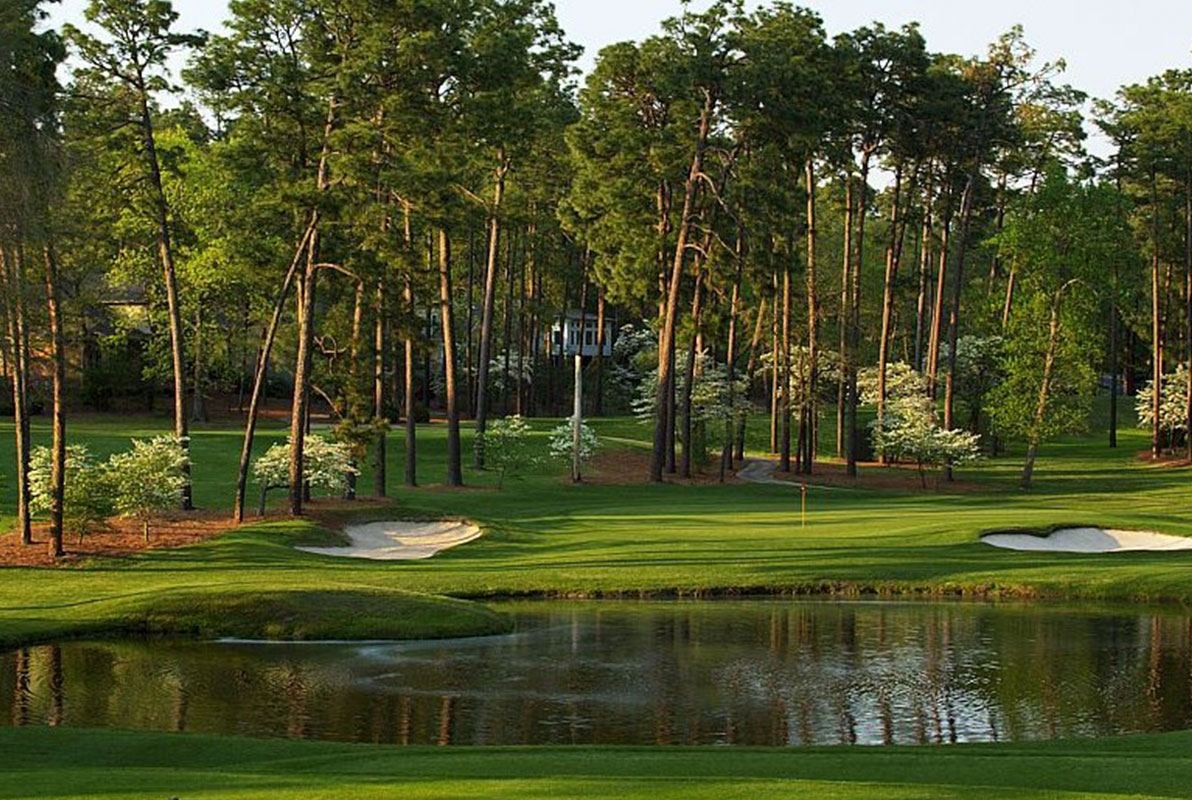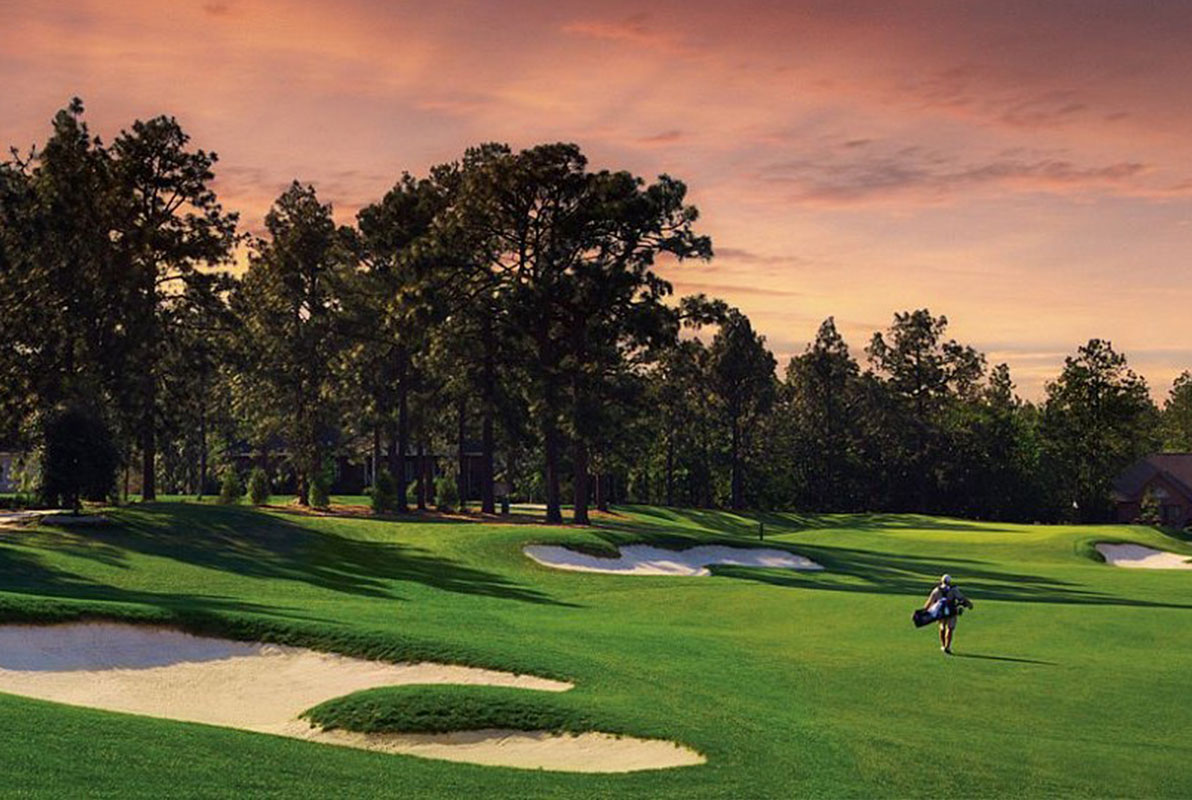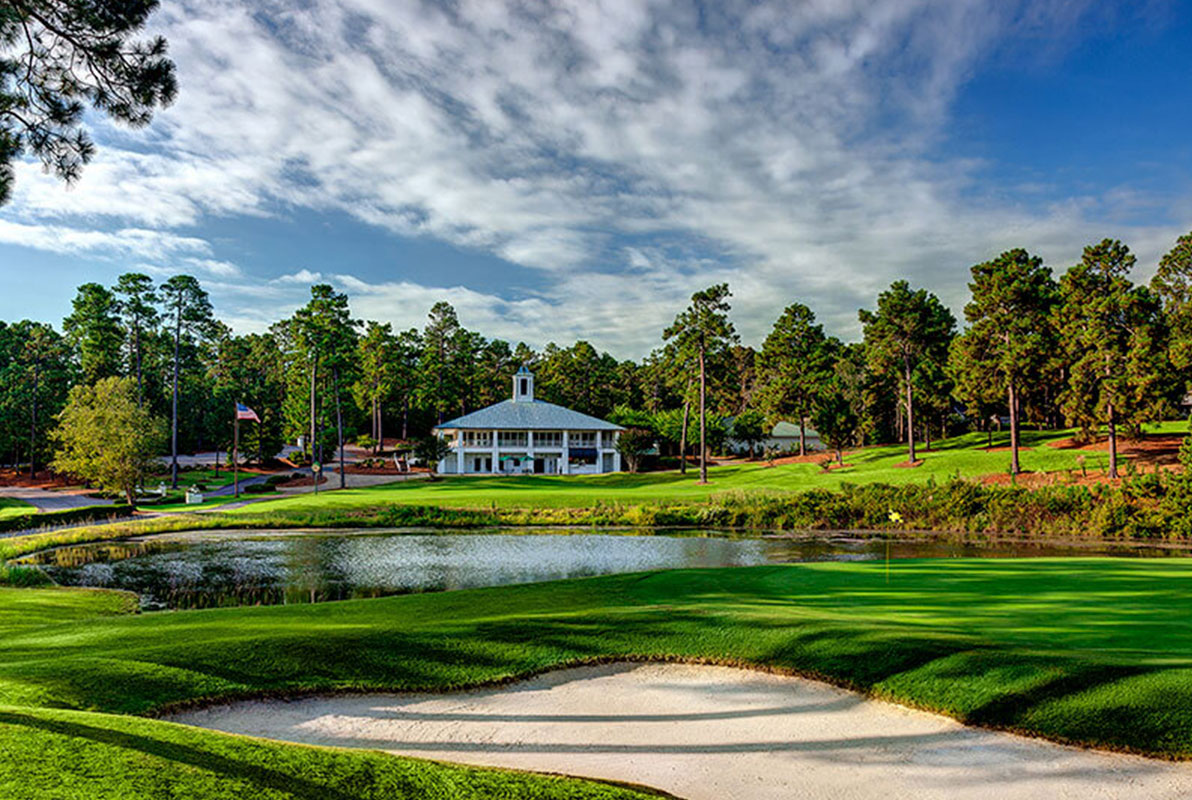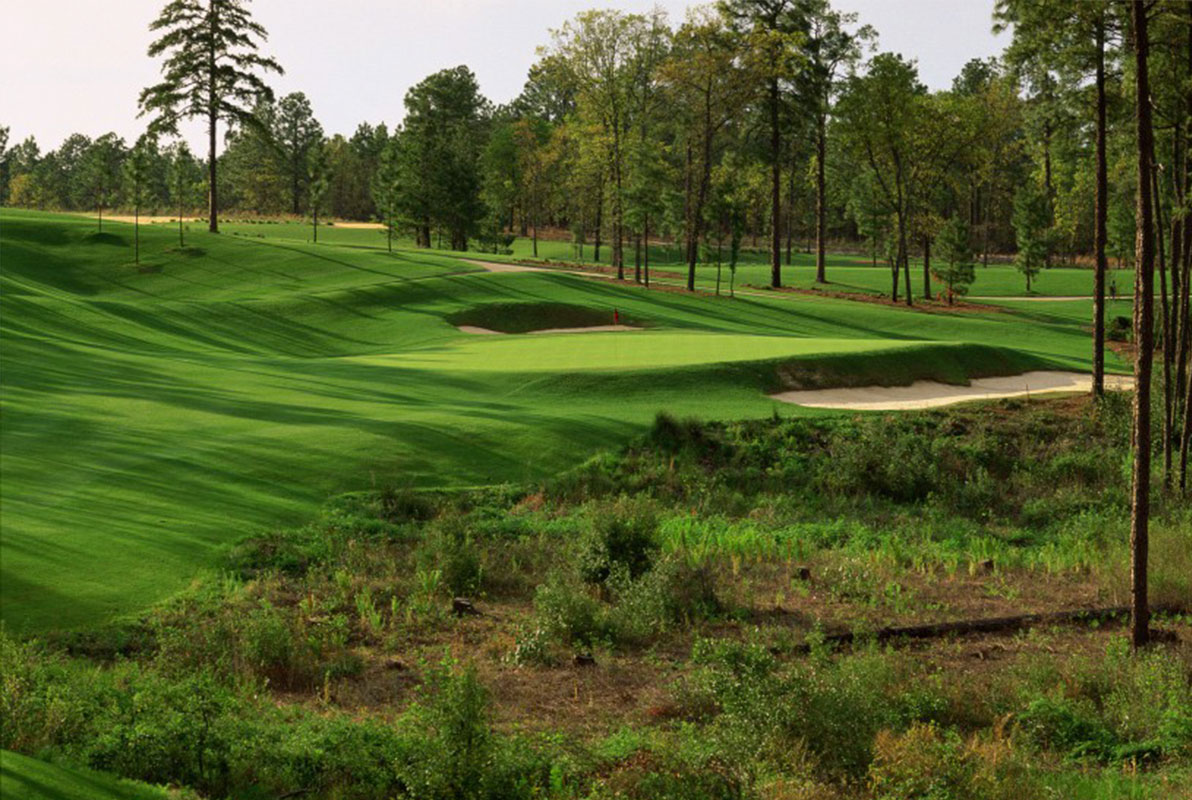 A TRUE GOLF COMMUNITY
The village of Pinehurst is full of historic homes, inns, quaint shops, pubs, and above all else a community that revolves around the game of golf pretty much the entire year.
Boasting three distinctive hotels, villas and condominiums, Pinehurst Resort offers an array of accommodating styles to fit your group's needs from the turn-of-the-century charm of the historic Holly Inn to the ultra-spacious suites of the Carolina Hotel to the privacy and flexibility afforded by the two- and three-bedroom condominiums.
In addition to the golf, guests have tennis, lawn sports, carriage rides, shopping, pools, a fitness center, walking tours, and biking right outside their doors.
The Carolina Dining Room inside the Carolina Hotel offers an incredible breakfast buffet as well as a varied and delicious dinner menu. The Ryder Cup Lounge in the Carolina plus The Tavern located at the Holly Inn offer more standard fare of salads, burgers, wraps, and sandwiches. The more formal 1895 Grille at The Holly Inn also offers a great selection including baked oysters, jumbo lump crab cakes, roasted duck breast, angus filets, and Scottish salmon.
CHAMPIONSHIP COURSES THAT SPEAK FOR THEMSELVES
The golf here is legendary. In fact, Pinehurst has hosted a literal laundry list of golf championships over the years including the U.S. Open, PGA Championship, Ryder Cup Matches, PGA Tour's TOUR Championship, U.S. Women's Open. In 2014, Pinehurst and No. 2 served as the site for the U.S. Open and U.S. Women's Open in consecutive weeks.
Here's a lowdown of the Pinehurst Resort offerings:
No. 1: Par-70, 6,089 yards – Donald Ross (1898)
No. 2: Par-70, 7,588 yards – Donald Ross (1907)
No. 3: Par-68, 5,155 yards – Donald Ross (1910)
No. 4: Par-72, 7,117 yards – Donald Ross (1919)
No. 5: Par-72, 6,828 yards – Ellis Maples (1961)
No. 6: Par-72, 7,053 yards – George/Tom Fazio (1979)
No. 7: Par-72, 7,216 yards – Rees Jones (1986)
No. 8: Par-72, 7,099 yards – Tom Fazio (1986)
No. 9: Par-72, 7,118 yards – Jack Nicklaus (1988)
The resort offers a bunch of great package deals including the Donald Ross, the Summer Tee, the Bed & Breakfast Golf, and the Golf Academy Weekend School. In addition, just contact the resort directly and they will customize a package based upon your group size and needs.    

Buddy Trip Cost
$1500-3000  
Travel (by car)
1 hour and 15 minutes from Raleigh, 2 hours from Charlotte, 3 hours and 45 minutes from Richmond, 5 1/2 hours from Atlanta  
Accommodations
Entertainment
Dining
Scorecards
Design
No. 1: Donald Ross (1898)
No. 2: Donald Ross (1907)
No. 3: Donald Ross (1910)
No. 4: Donald Ross (1919)
No. 5: Ellis Maples (1961)
No. 6: George/Tom Fazio (1979)
No. 7: Rees Jones (1986)
No. 8: Tom Fazio (1986)
No. 9: Jack Nicklaus (1988)