Just a couple of hours drive from Las Vegas you will find the Sand Hollow Golf Resort in Hurricane, Utah.
The 73-room, 4-star condo resort offers everything you need for a great buddy trip. In addition to 24-7 front desk service, 27 incredible golf holes, and two outdoor pools, Sand Hollow guests enjoy free WiFi, a fitness center, spa tubs, off-road adventures, water sports, hiking trails, fishing, hunting, horseback riding, and shooting.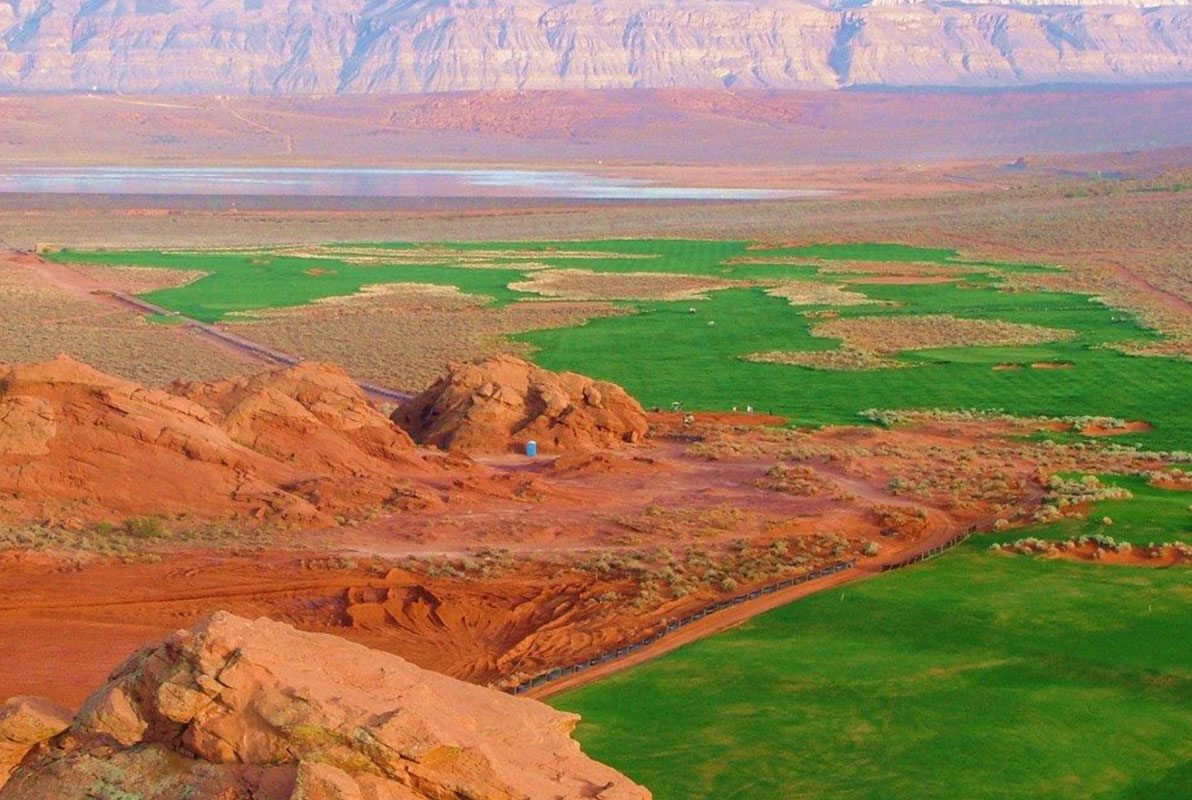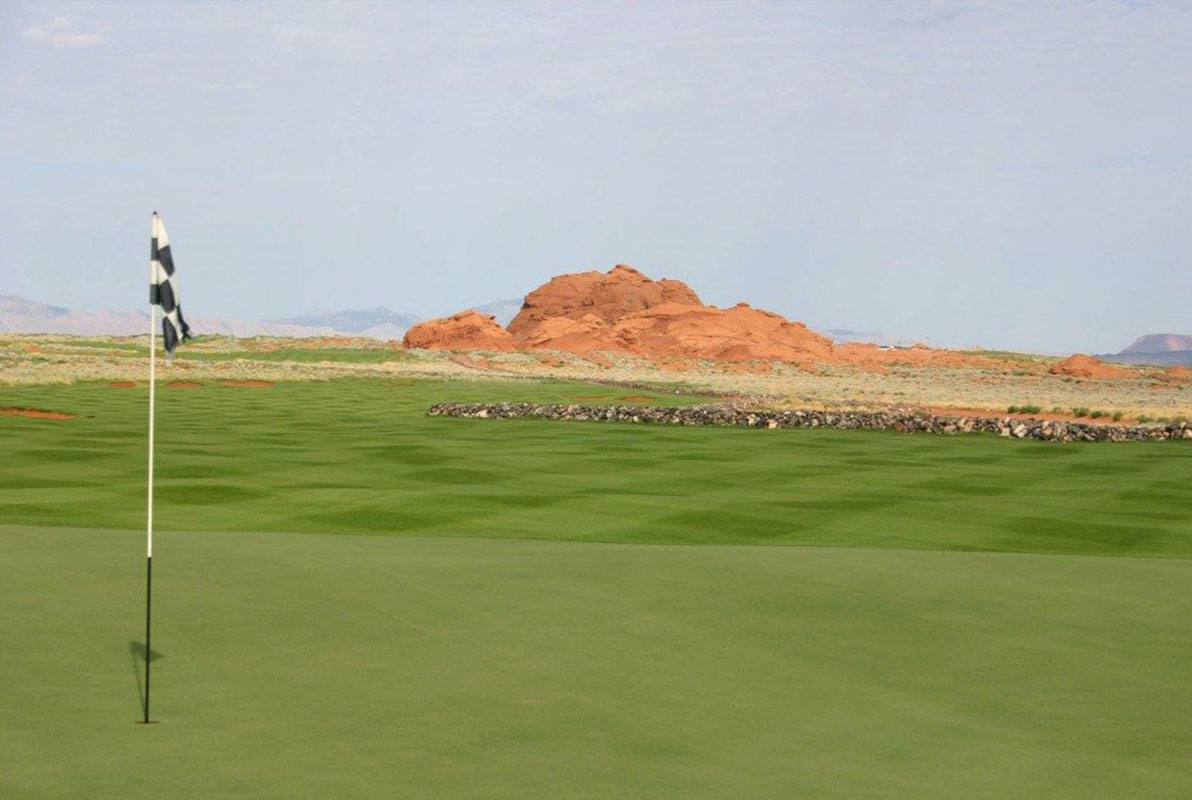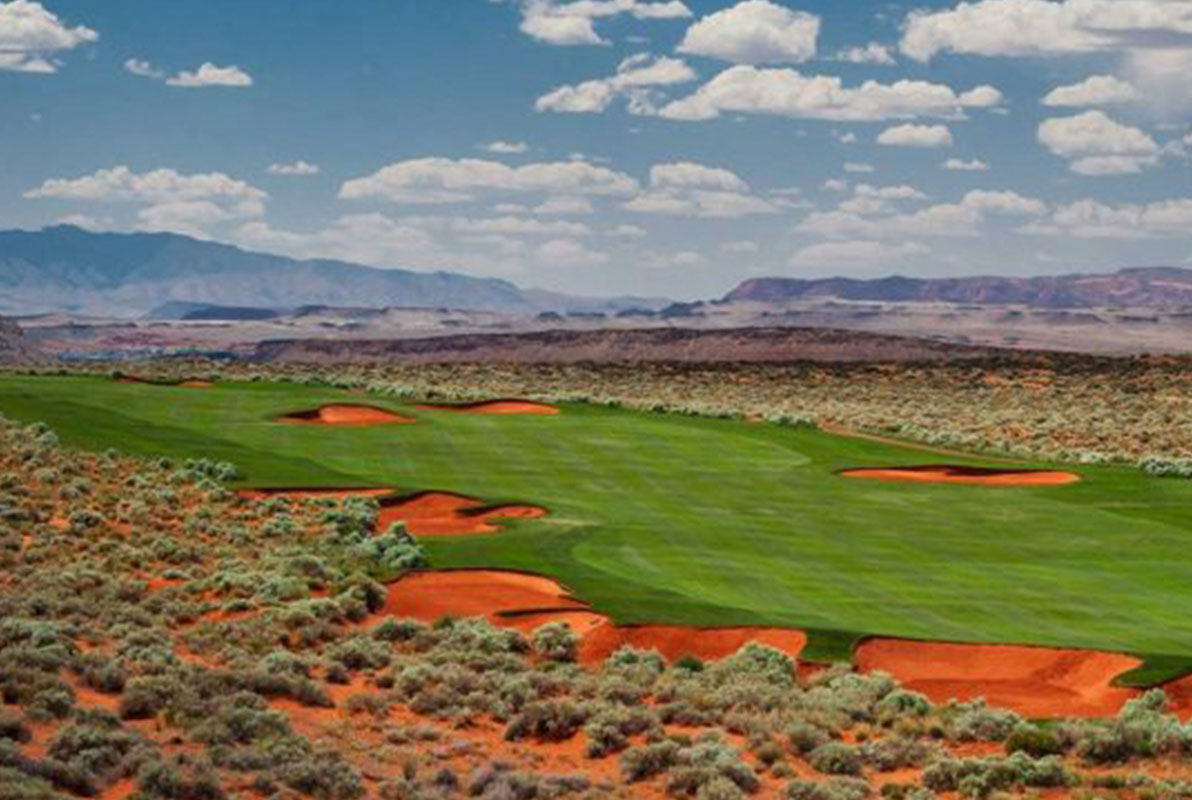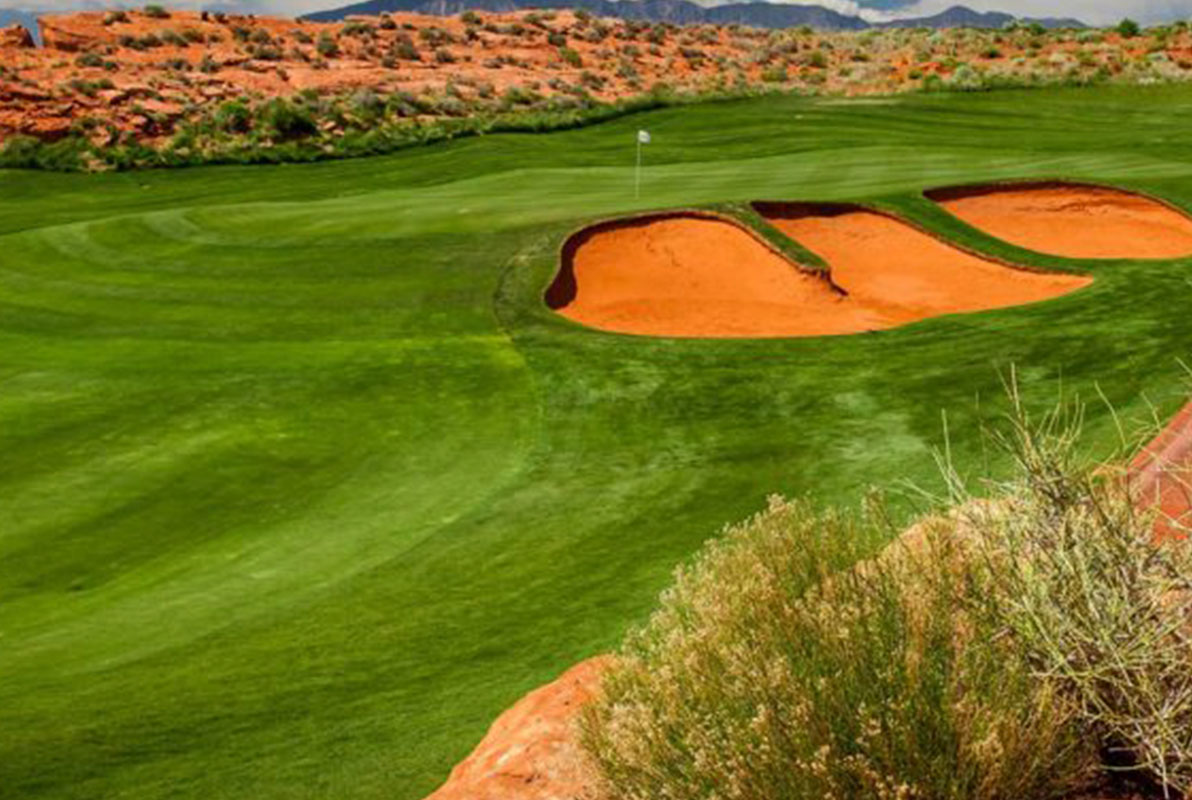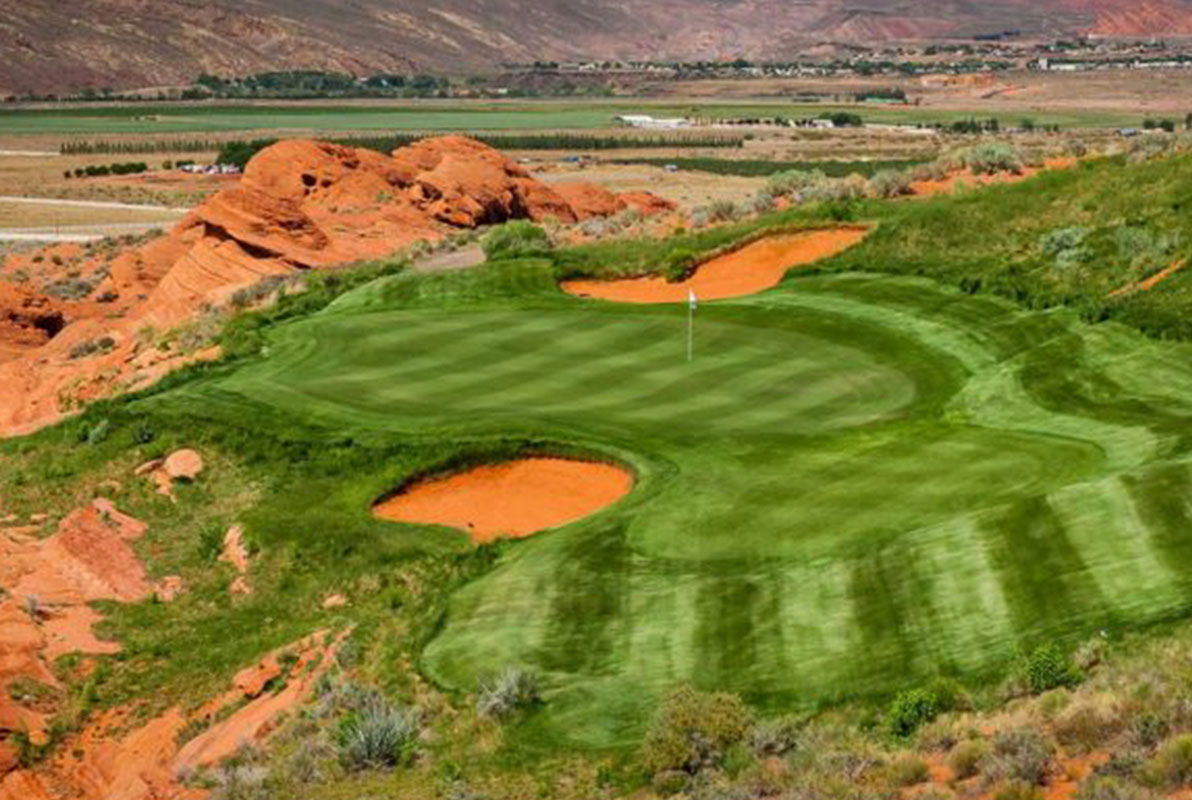 THE BEST MOTHER NATURE HAS TO OFFER, RIGHT AROUND THE CORNER
The resort is also within driving distance of Zion National Park, Bryce Canyon National Park, Grand Canyon.     
All condos feature kitchens making it easy to prepare meals on site plus have the flexibility to make whatever you like. The Sand Hollow Grill offers lighter fare including breakfast and lunch.
TAKE A CHANCE IT JUST MIGHT PAY OFF
Golf at Sand Hollow offers truly breathtaking views from every hole. The par-72 John Fought-designed Championship Course contours through ridge lines and red rock outcroppings stretching out to more than 7,300 yards from the tips. The course boasts natural vegetation, indigenous sand bunkers and rolling fairways. The real fun begins on the back nine where holes feature dramatic elevation changes extending across a towering ridgeline creating some truly unique risk-reward opportunities.
The par-36, 3,600-yard Links Course brings a taste of British Isles links-land golf right to the desert. Featuring very generous fairways and greens, the track blends in with the natural sand dunes and rock formations. The layout is enjoyable for those new to the game as well as more experienced players.
Work on your short game at The Wee Course, Southern Utah's only Par-3 course, with holes ranging in length from 50 – 120 yards.
Other golfing options in the area include Coral Canyon and Sky Mountain.
Buddy Trip Cost
Varies
Travel (by car)
2 hours from Las Vegas, 4 hours from Salt Lake City, 6 hours from Phoenix  
Accommodations
Entertainment
Dining
Design
The Championship Course: John Fought, Andy Staples (2008)
The Links Course: John Fought, Andy Staples (2008)