Sand Valley Golf Resort might be a relative newcomer on the golfing circuit, but wow what an entrance.
In the tiny town of Rome about two and a half hours from Milwaukee and sitting on more than 1,700 acres of massive, tumbling sand dunes in Central Wisconsin created from an ancient glacial lake, Sand Valley, which opened in 2017, is in every sense a destination golf resort.
With two world-class golf courses (Sand Valley and Mammoth Dunes) and a new 17-hole par-3 track (The Sandbox) – all WALKING only – luxury cottage and hotel-style accommodation options, and delicious dining choices, the resort has everything you need for an incredible buddy trip.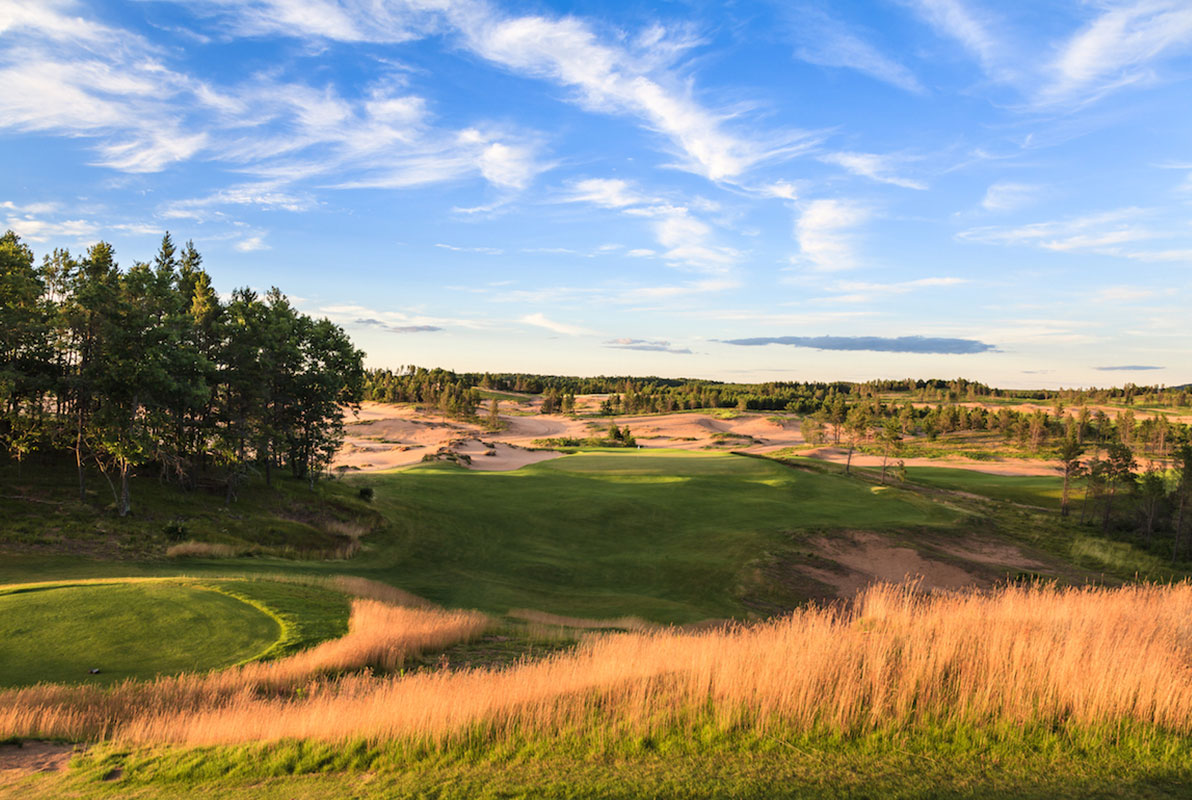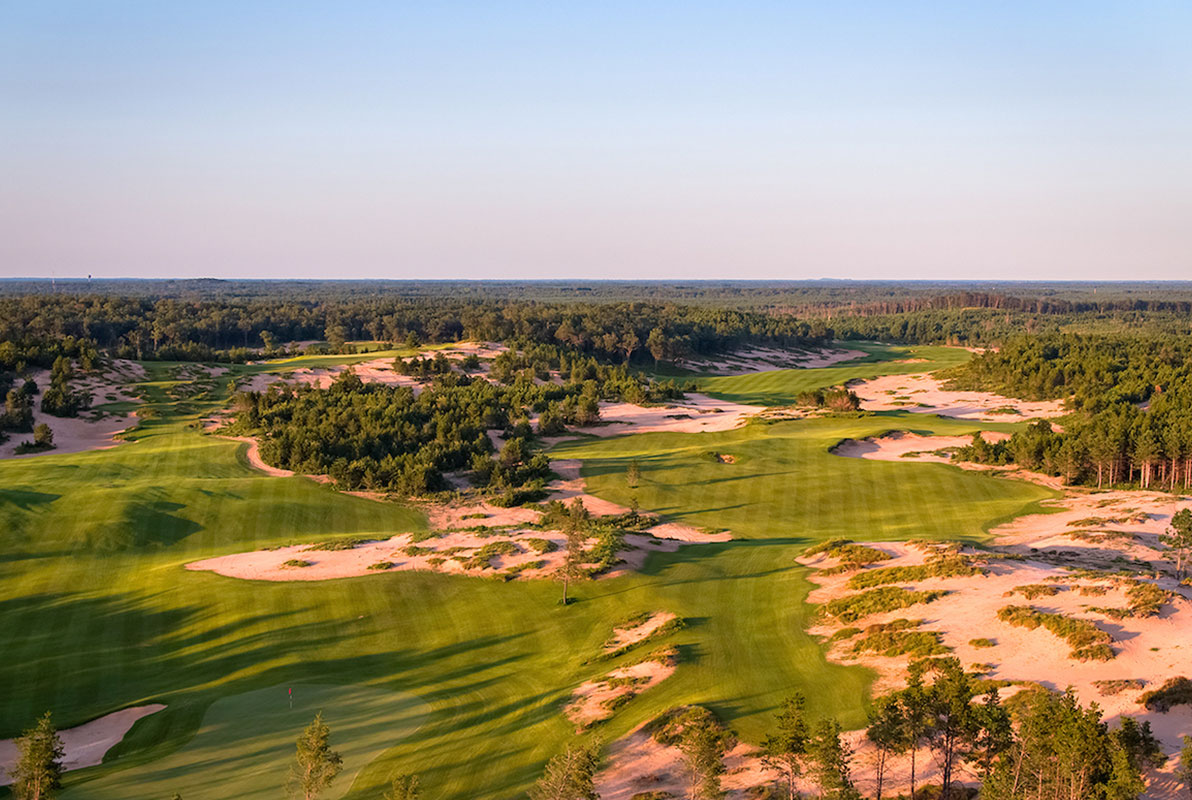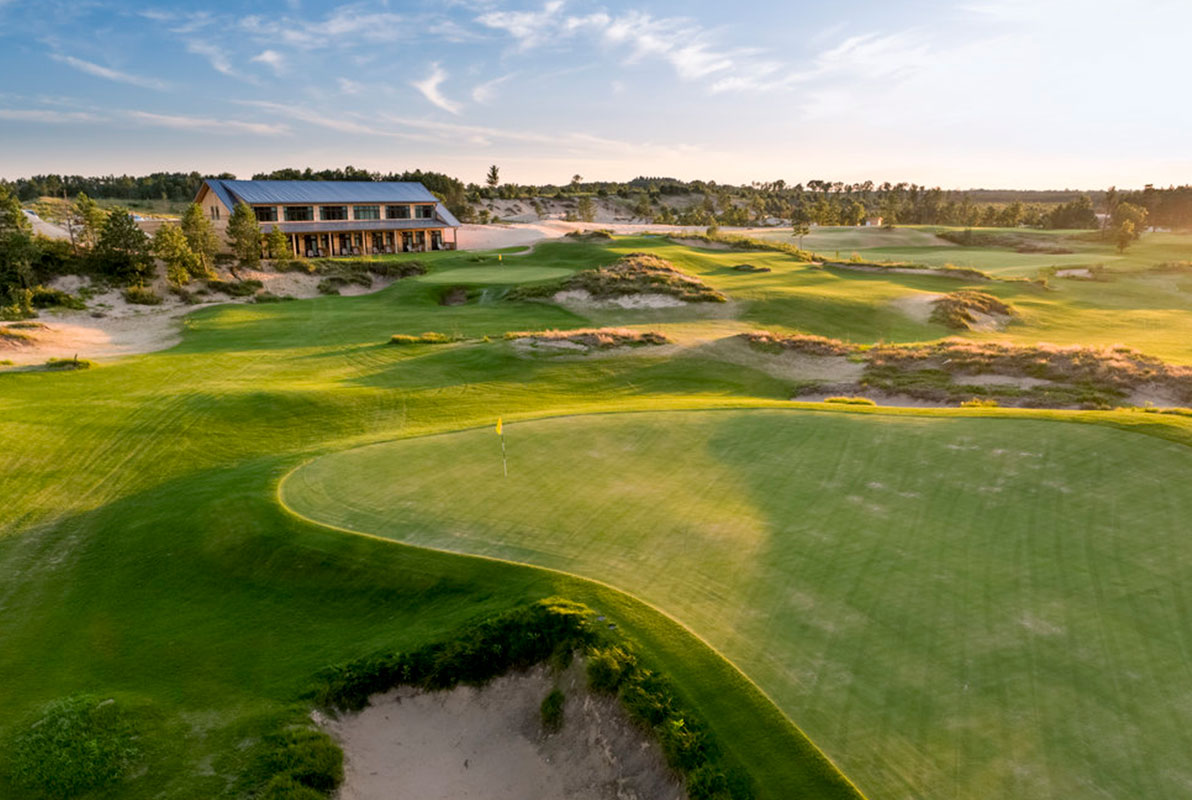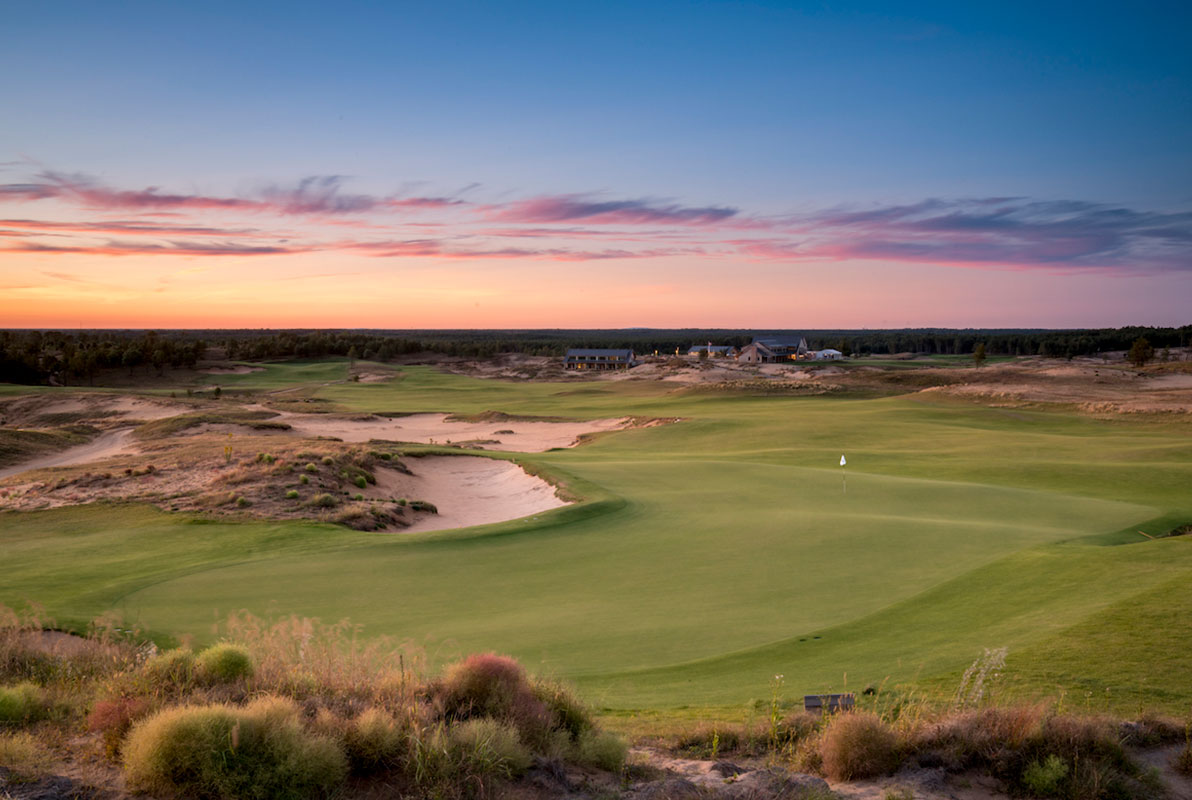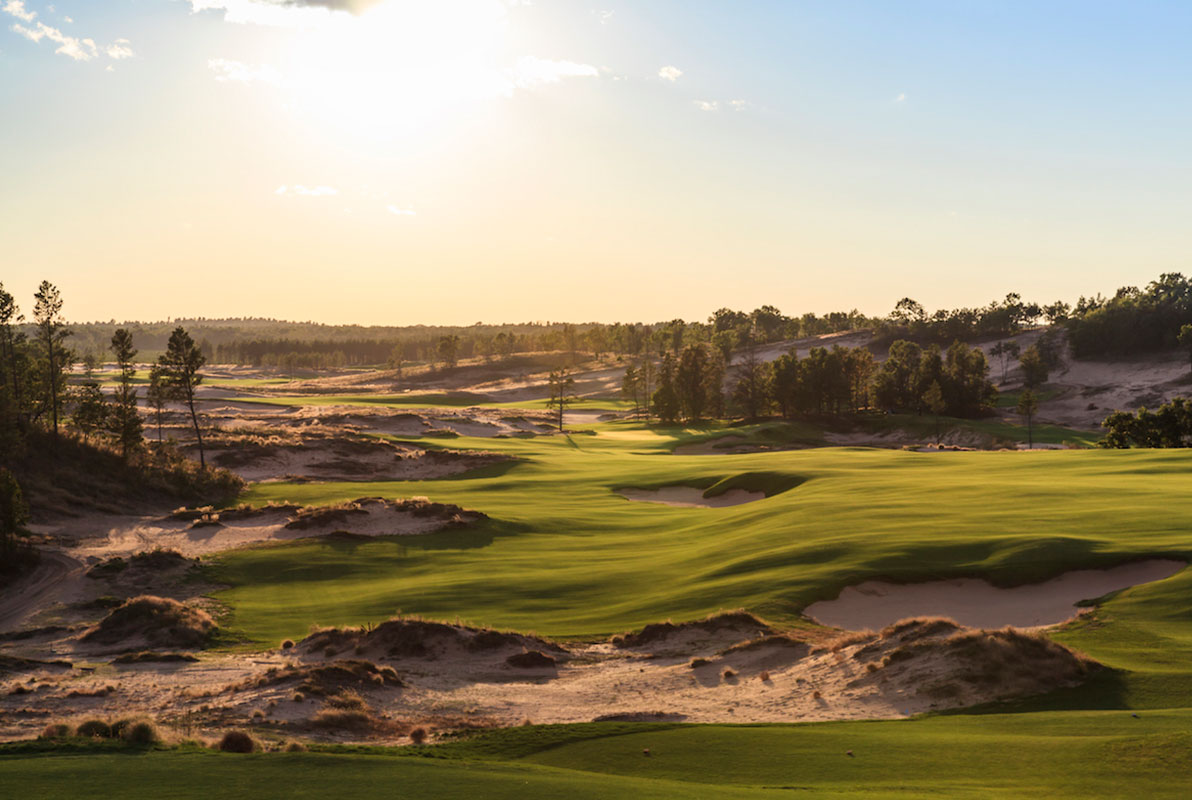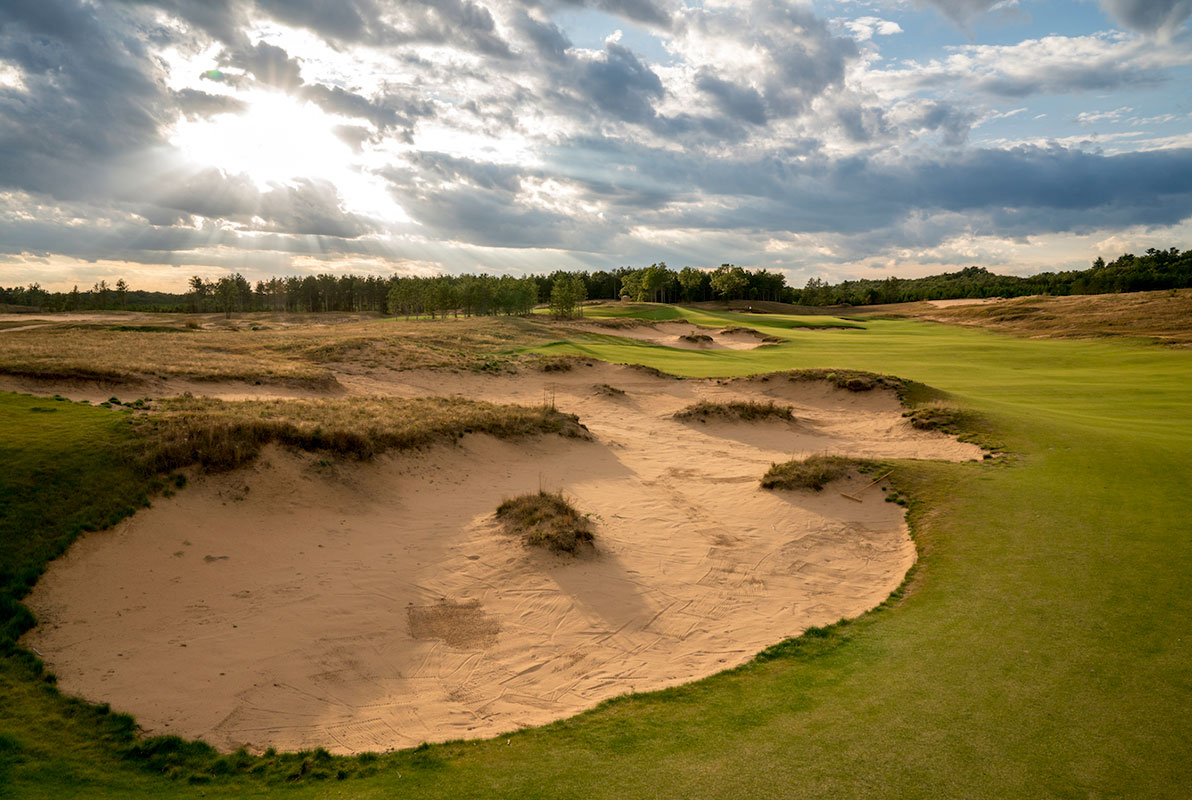 DESIGNED WITH YOUR COMFORT IN MIND
To that end, Sand Valley's guest rooms, suites, residences, and cottages have all been created to cater to the golfer. From the amazing views of the surrounding terrain to the ultra-comfortable beds and linens for a relaxing sleep to tech-heavy rooms that help encourage a restful, rejuvenating experience, Sand Valley is all about its guests.
But Sand Valley is definitely no one trick pony. With grass tennis courts, swimming and fishing in Lake Leopold, or hiking the Songbird or Ridge Trails, you will never run out of things to do during your stay.
Sand Valley's Mammoth Bar & Lounge serves as the main dining spot at the resort and that is purposely done. The resort encourages guests to mingle and enjoy the experience together. Overlooking the 1st and 18th holes of Mammoth Dunes, the restaurant features Wisconsin craft beers, specialty cocktails, appetizers and entrees like Great Lakes Walleye and Spotted Cow Bear-Braised Duroc Meats Brat.
Overlooking Sand Valley's 1st, 10th, and 18th holes, Craig's Porch offers a more casual setting serving up lighter fare plus ice cream (we're talking 9 different ice cream sandwich flavors), cold drinks and incredible views.
NEW COURSES THAT FEEL DISTINCTLY CLASSIC
Sand Valley Course: A Ben Crenshaw/Bill Coore design, the par-72, 6,900-yard Sand Valley Course opened to rave reviews in 2017. Designed to take players to the heathland courses of the London area, Sand Valley features very dramatic, imposing sand dunes, firm fairways, and no water. The course lends itself to offering a variety of playing options.
Mammoth Dunes Course: The just opened Mammoth Dunes is a par-73, 6,900-yard David McLay Kidd design and its name is fitting. Routed through a dramatic sand ridge formed by a prehistoric glacier lake and marked by some supersized fairways and ginormous greens, one of Kidd's goals with the course was for players to face a challenge but to lose less golf balls and have more fun.
The Sandbox Course: Another Crenshaw/Coore creation, the 17-hole, par-54, 1,750-yard Sandbox features holes ranging from 40 to 140 yards in length and some of the most unique green complexes around.
Buddy Trip Cost
$1500-3000
Travel (by car)
2 1/2 hours from Milwaukee, 3 hours from Minneapolis, 4 hours from Chicago  
Accommodations
Entertainment
Dining
Scorecard
Design
Sand Valley Course: Ben Crenshaw, Bill Coore (2017)
Mammoth Dunes Course: David McLay Kidd (2018)
The Sandbox: Ben Crenshaw, Bill Coore (2018)