If there is no such thing as the "perfect" golf resort, well then Streamsong Resort comes pretty close.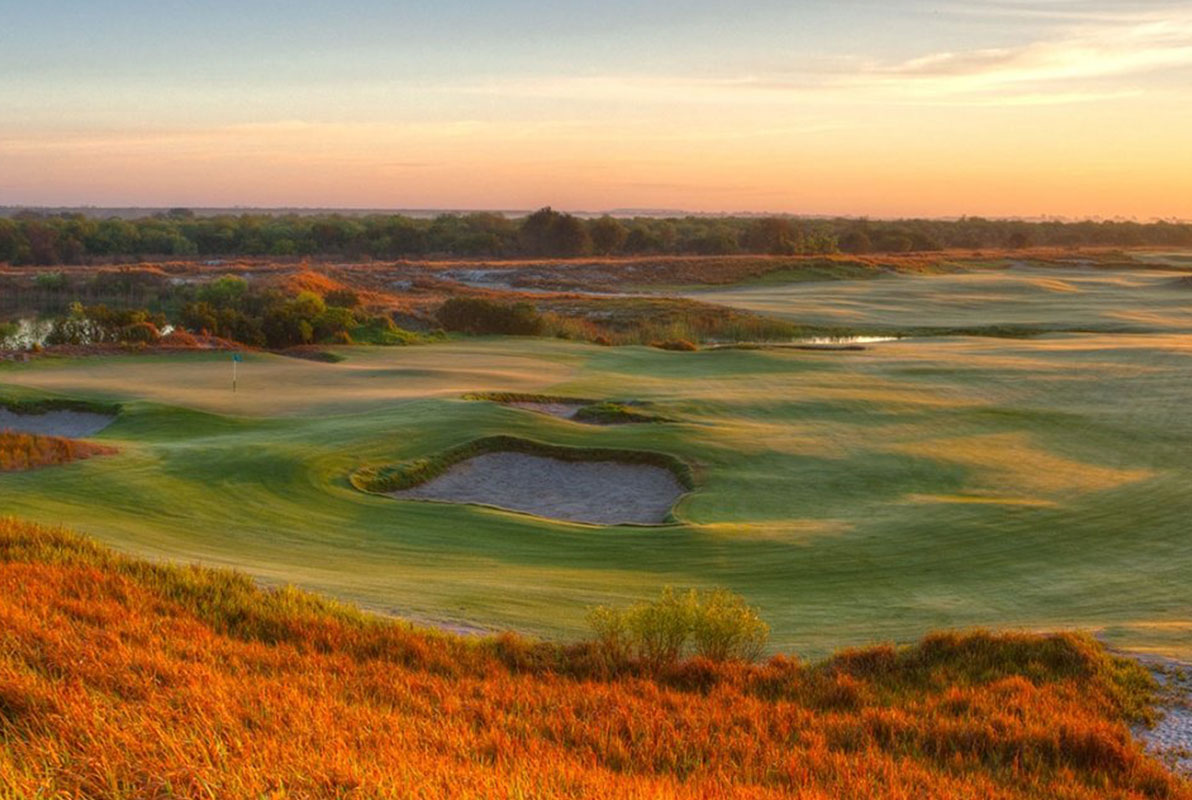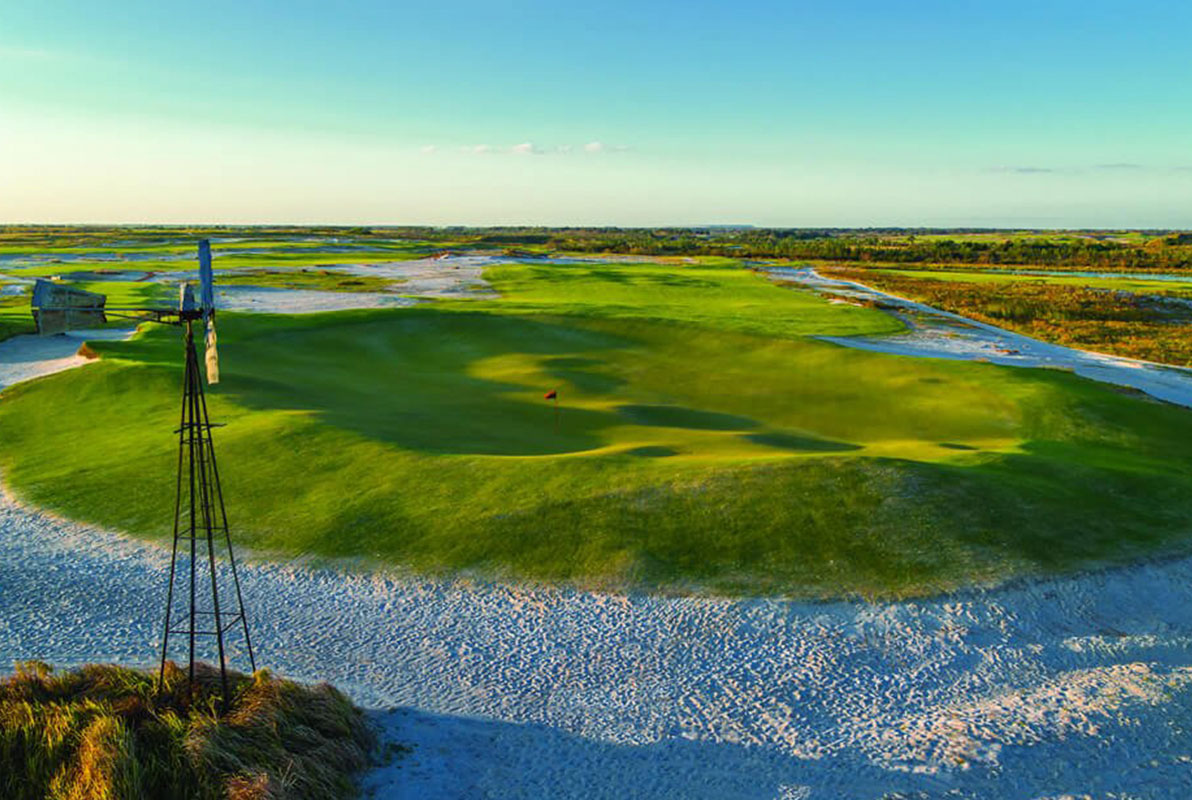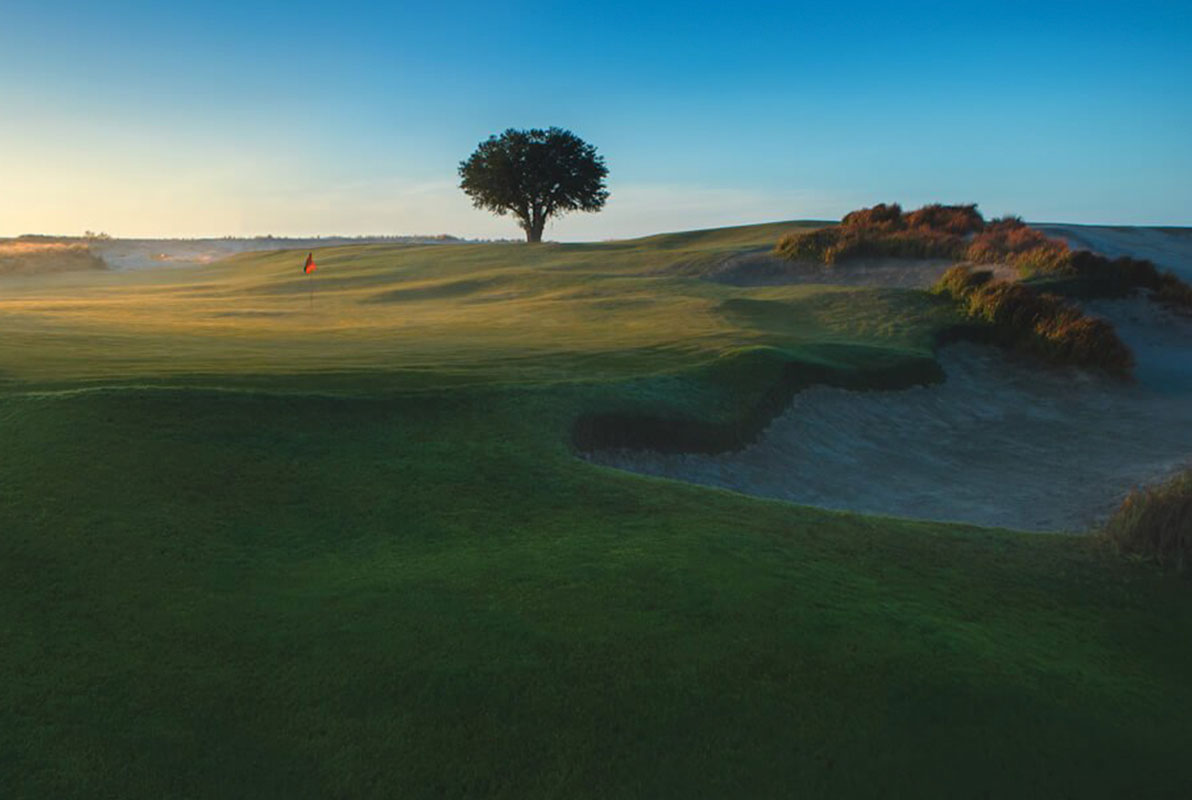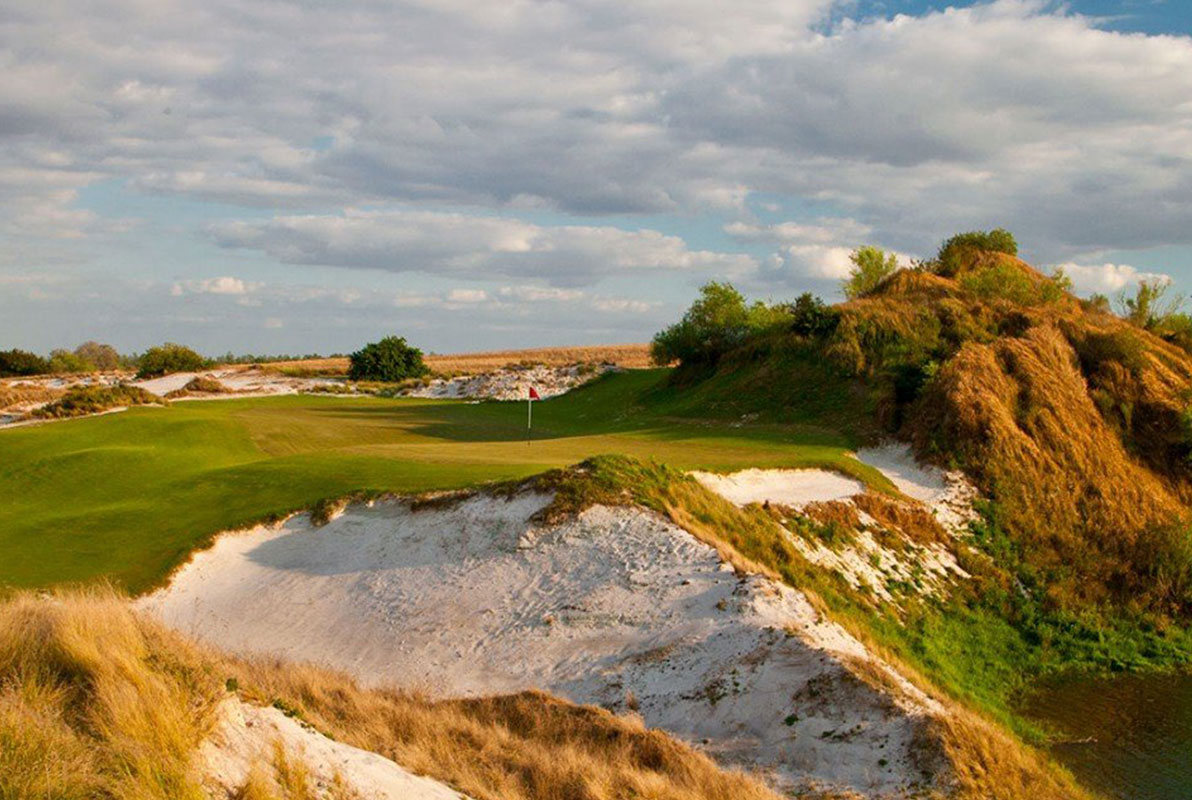 PEACE AND QUIET TO FOCUS ON YOUR GAME
Since opening its doors in 2013, Streamsong has quickly become one of the most talked about golf destinations in the U.S. The 228-room luxury resort, located just an hour from Tampa, is home to a full-service spa, a beautiful outdoor pool with cabanas, four amazing restaurants, lounges, a nearly two-mile long nature trail, bass fishing, clay shooting, and three championship golf courses designed by true masters of golf architecture – Streamsong Blue: Tom Doak; Streamsong Red: Ben Crenshaw, Bill Coore; and Streamsong Black: Gil Hanse.
But, perhaps the greatest aspect of the resort isn't what it has, it's what it doesn't.
No houses. No commercial businesses. No cars zipping down streets. No city lights. No Mickey Mouse anywhere in sight.
Crafted upon 16,000 acres of spectacularly unspoiled land in Central Florida, Streamsong could easily be mistaken for an Irish links resort. Truly, this is a special place where your appreciation and awe of the surrounding terrain are matched by your enjoyment of the golf you will play. Nature and the experience are such critical parts of Streamsong that visitors are strongly encouraged to walk the courses in order to fully absorb it all.
THE CHOICE IS EASY, PLAY ALL THREE
Streamsong Blue: This par-72, 7,176-yard Tom Doak-designed gem features several elevation changes and fairways that weave their way past deep ponds, through wild grasses, and by massive bunkers and sand dunes. The sloping terrain creates naturally electrifying shots along these uneven ledges. The Blue is a true natural golfing experience with scenic terrain and quick contouring green complexes.
Streamsong Red: With its striking landforms, large imposing lakes, rolling terrain, and stretches of open savannah, Streamsong Red – Ben Crenshaw and Bill Coore's par-72, 7,148-yard masterpiece – presents the possibility for drama at every turn and places an emphasis on strategy on every incredible hole. Bermuda grass fairways that wind through sand dunes, lakes, and natural bunkers add to the course's beauty… and challenge.
Streamsong Black: The newest track at Streamsong Resort, the massive par-73, 7,331-yard Black was designed by none other than Gil Hanse, yes Gil Hanse of Olympic Golf Course in Rio and Castle Stuart in Scotland fame. Hanse set the Black out along a long sand ridge creating natural elevation changes. The holes unwrap themselves along a rolling terrain marked by native grasses, bountiful sand, and dynamic panoramas. Set a bit apart from the Red and Blue, the Black is truly an enjoyable experience providing players with a feeling of isolation (in a good way), almost as if the entire course is their own on that given day.
Travel packages through Streamsong include the Ultimate Buddy Golf Experience which features: Three night's luxury guestroom accommodation; One round on Streamsong Red, Streamsong Blue and Streamsong Black; Full breakfast daily; and a $50 Streamsong Resort Credit for each Player.
The Stay & Play 18 Package offers: One night's luxury guestroom accommodation in our lakeside Lodge or Clubhouse; 18 holes of golf – choice of Streamsong Red, Streamsong Blue or Streamsong Black; Full breakfast – choice of restaurants; Same day replay round available at special rate* (after 2 p.m.).
Buddy Trip Cost
$1,500-2,500  
Travel (by car)
1 hour from Tampa, 2 hours from Orlando, 4 hours from Miami
Accommodations
Entertainment
Dining
Scorecard
Design
Streamsong Blue: Tom Doak (2012)
Streamsong Red: Ben Crenshaw, Bill Coore (2012)
Streamsong Black: Gil Hanse (2017)