The Tom Fazio-designed Glen Club is a great course to add to your Midwest buddy trip. Located less than 30 minutes from downtown Chicago, the course is also in a perfect spot to allow you to access and enjoy all that the Windy City has to offer.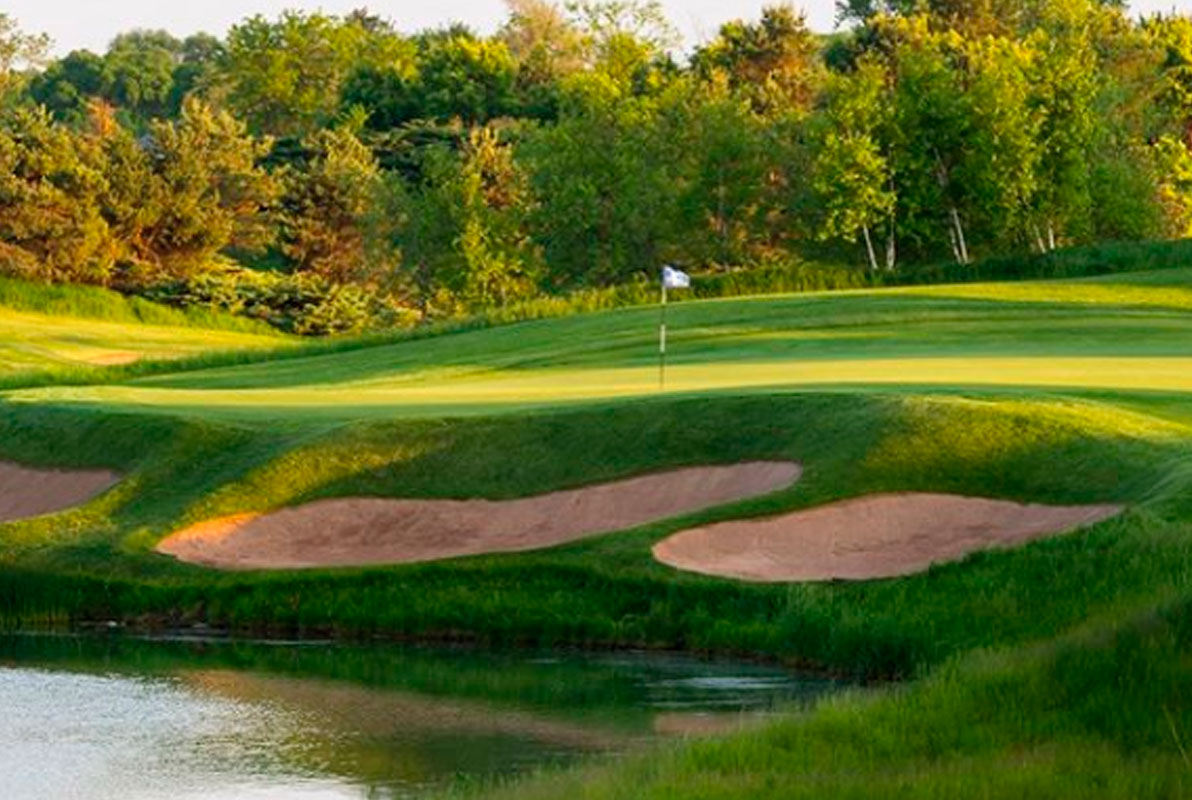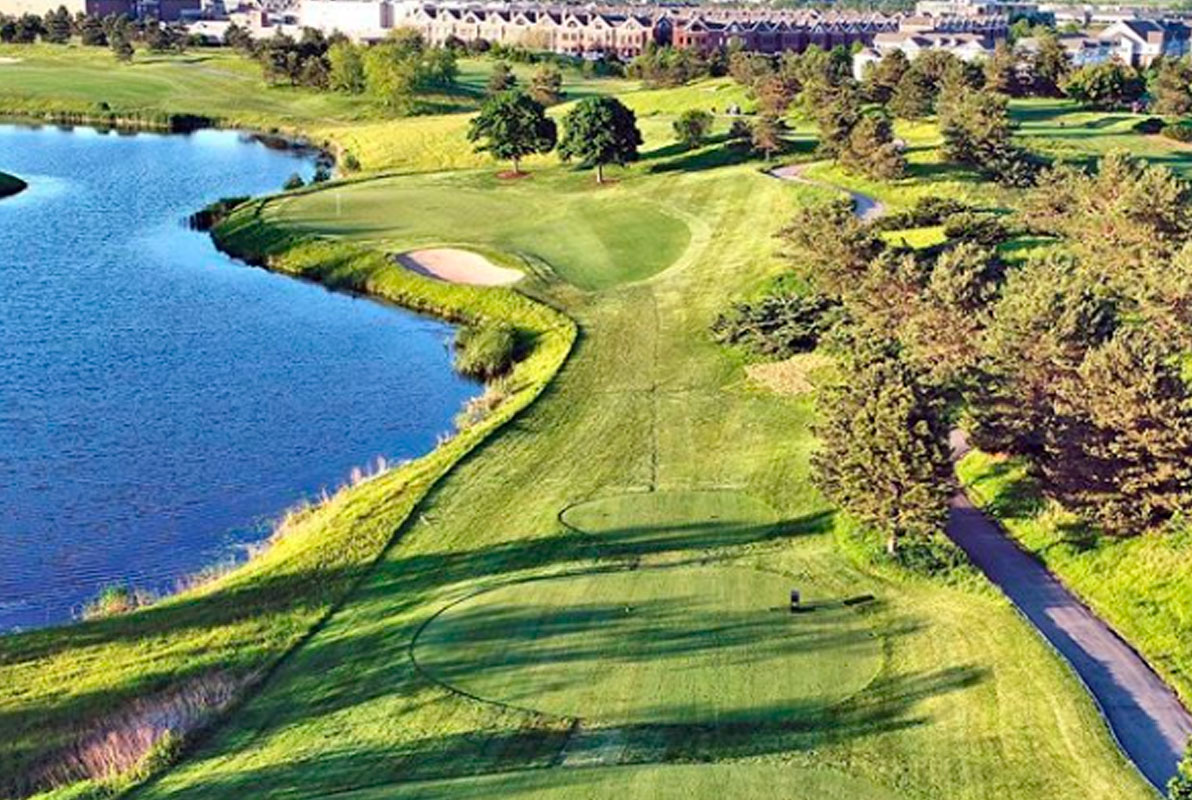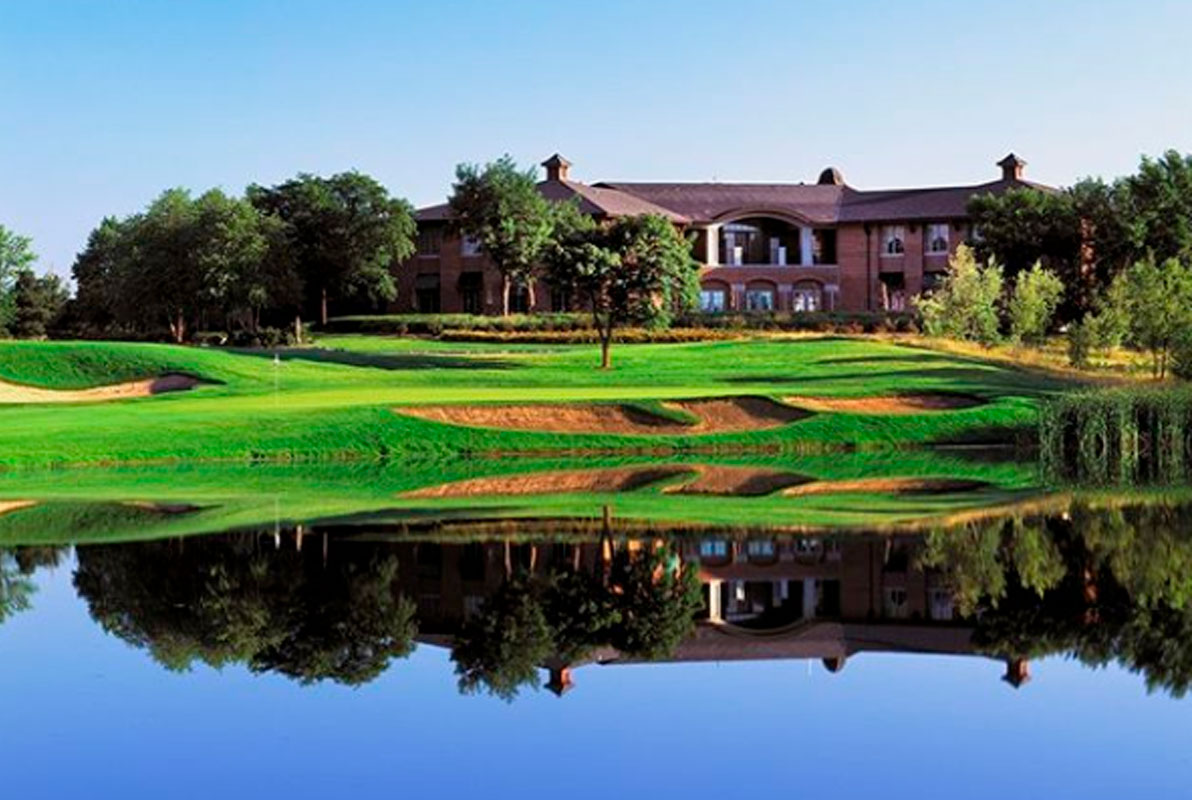 NAVAL BASE TURNED CLASSIC COURSE
The Glen Club, which plays to a par-72 over 7,170 yards, sits on land that was once the home of a Naval Air Base. Fazio took the extremely flat 195-acre stretch of land and masterfully transformed it into a classic layout featuring beautiful vistas, dramatic elevation changes, tree lined fairways, lakes, peaceful streams, and acres and acres of natural prairie grass.    
The fairways are generally receptive to shots and provide bailout areas for safe plays. The greens, often perched on peninsulas, can be challenging with bunkers and water hazards standing guard at many. If you find yourself in the wrong location, the undulating surfaces can leave you faced with many a tricky putt.
The Glen Club will provide an enjoyable yet challenging test throughout the round. With a lake running up the left side for the entire hole, the par-5 18th continues that test right to the end with a risk-reward opportunity. A well-placed tee shot will provide the chance to go for the green in two. But beware, the shot must not only carry over a pond and green-side bunkers but must hold a very shallow green. To go for it or not, that is the question.  
STAY ON COURSE, OR LIVE THE CITY LIFE
The Glen Club does provide its own on-site hotel with 21 air-conditioned rooms featuring refrigerators, coffee makers, free newspapers, flat-screen satellite TVs, free WiFi, and premium bedding. Being so close to Chicago, there are a ton of other accommodation options in the area, including the StayBridge Suites Glenview and Delta Hotels by Marriott North Shore Suites.
The Glen Club Grill offers continental breakfast plus and all-day lunch and dinner menu featuring everything from lighter fare to salmon, NY Strip, and chicken piccata. The Grill also boasts an impressive selection of whiskeys, bourbons, tequilas, wines, and craft beers.
Other dining spots in and around the area include EJ's Place, Carlucci Rosemont, Gibson's Bar and Steakhouse, and Harry Caray's Italian Steakhouse.
Off the course, you will not be bored with Chicago as your playground. Head over to Navy Pier, the Botanic Garden, or go catch a Cubs or White Sox game.      
Buddy Trip Cost
$1500-3000  
Travel (by car)
25 minutes from Chicago, 1 hour from Milwaukee
Accommodations
Entertainment
Dining
Design