Ryder Cup Gallery Member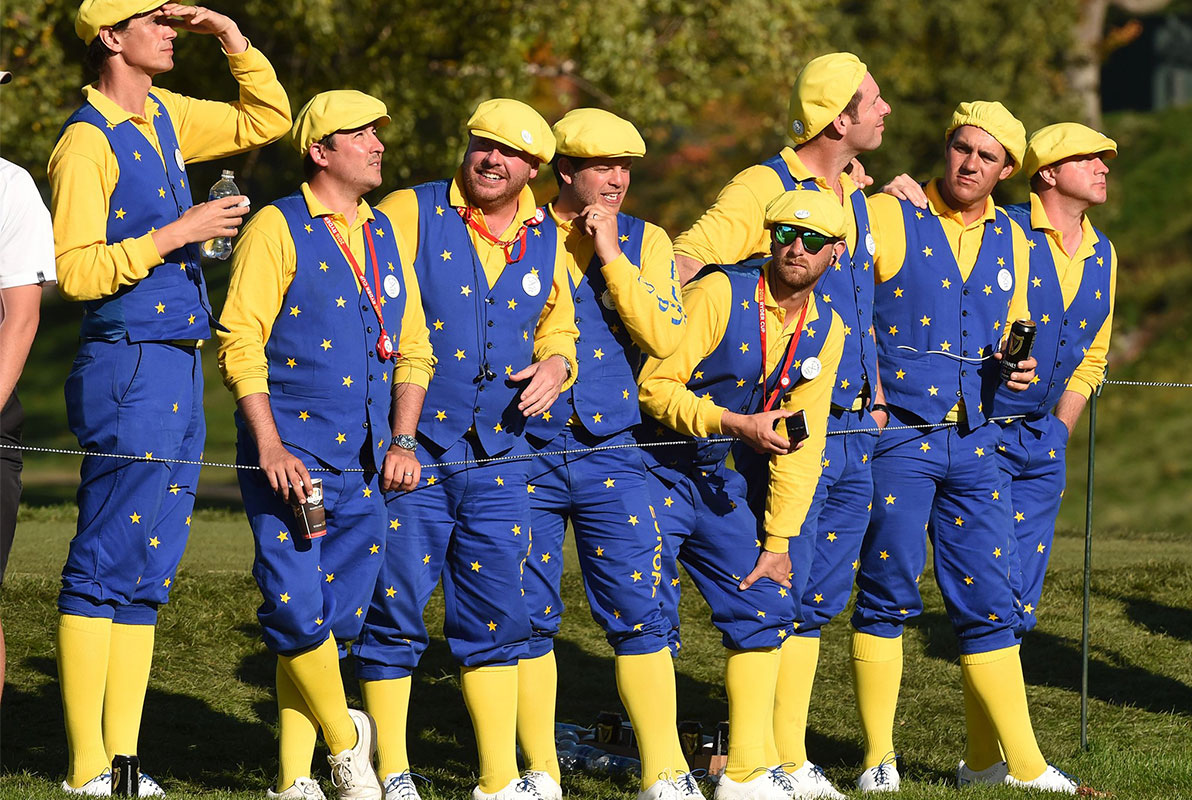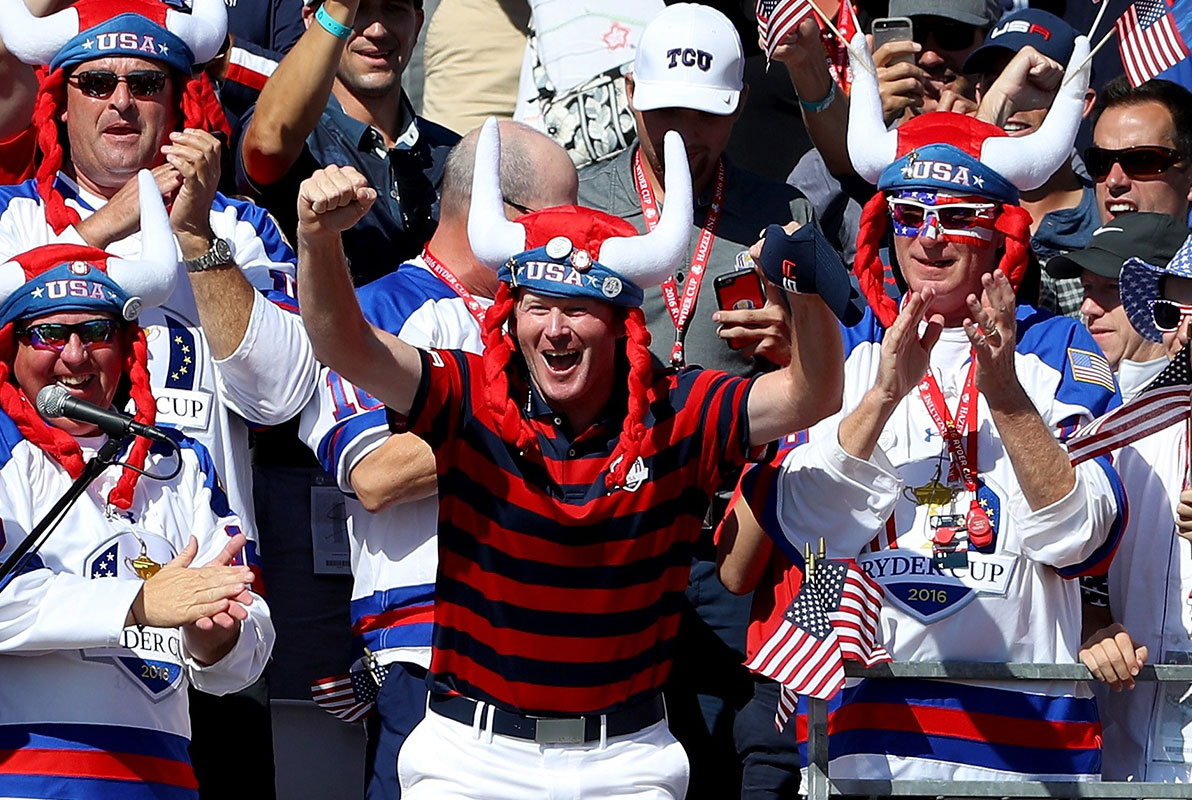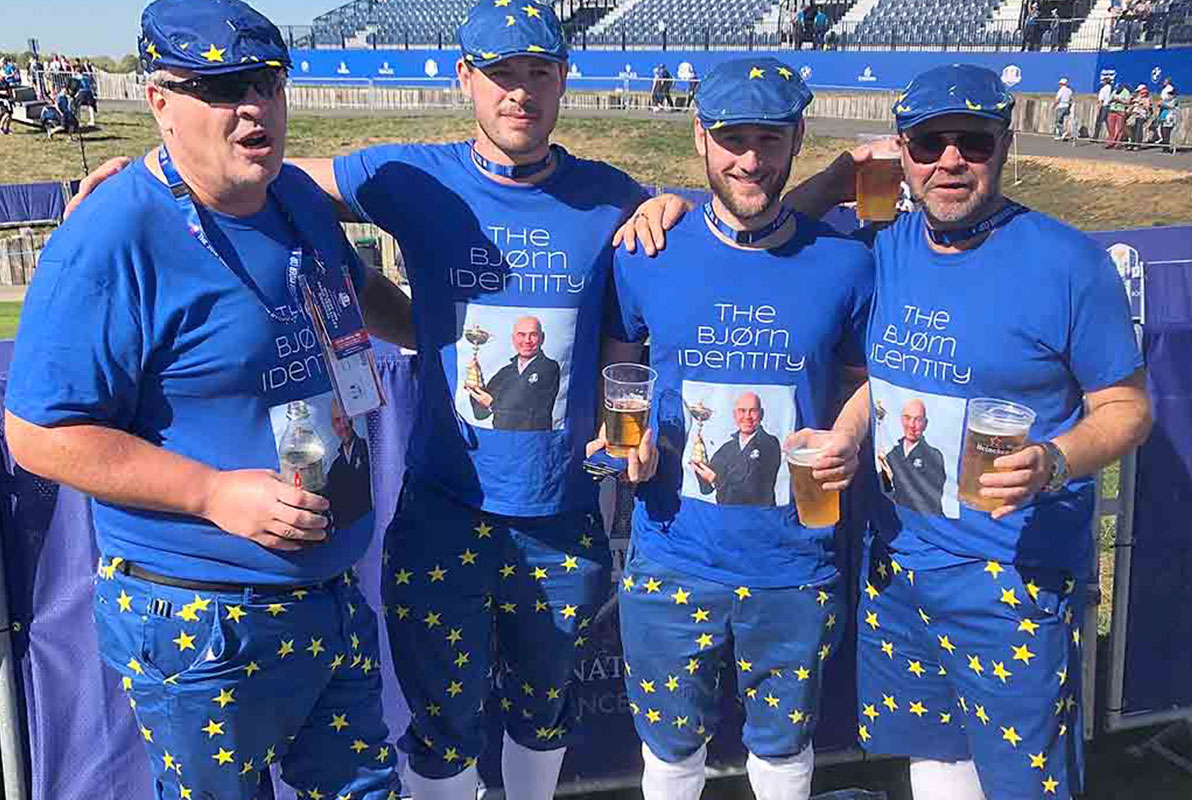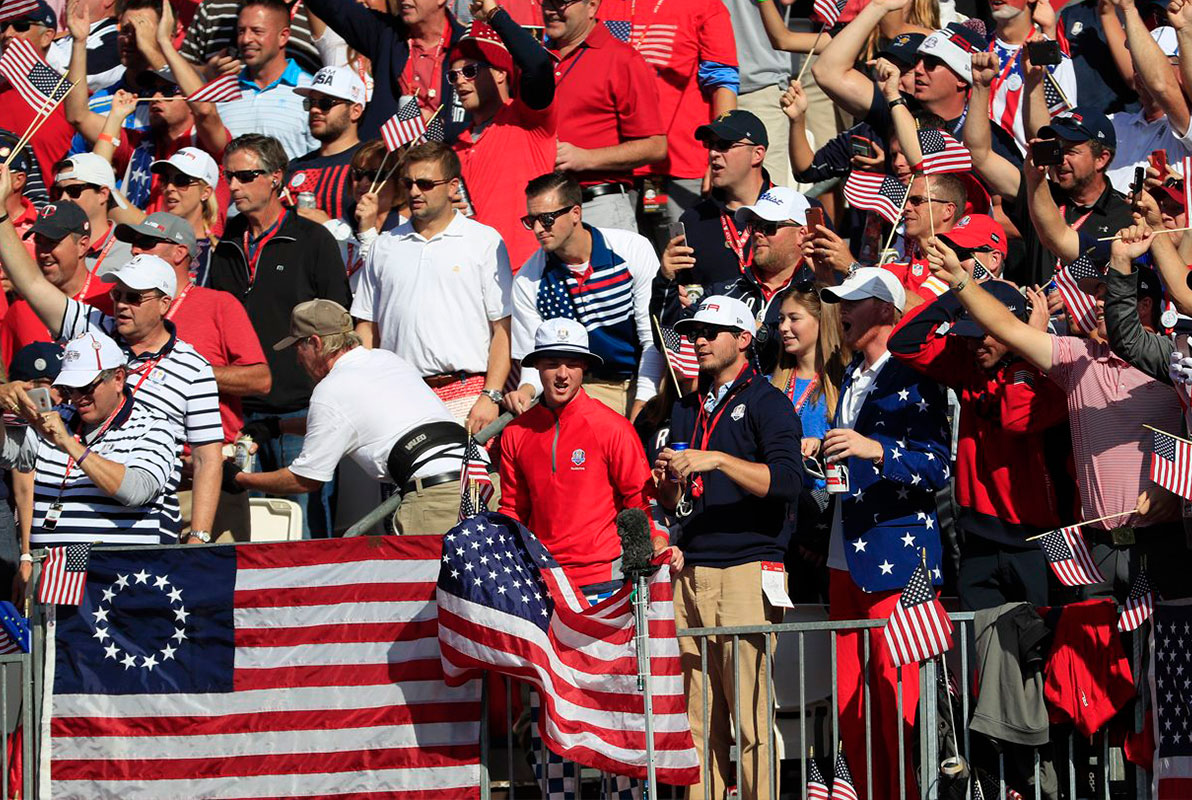 This year's Ryder cup saw no shortage of fans decked to the nines in some crazy getups to show support for their teams. 
For those looking for a group costume this year, why not coordinate to show your support for winners Team Europe, or show Team USA you're still a fan. Either way, make sure to cover as much of yourself in team colors as you can, just try not to go around your function screaming "IN THE HOLE," as the party guests may not find it as funny after the first few times.