In golf, some of the craziest things happen when you least expect it.
For California amateur Kevin Pon, a race against time in order to squeeze in a round of golf before a family obligation resulted in what is likely the first achievement of its kind in U.S. golf history.
Playing a quick round in December at Lake Chabot Golf Course in Oakland, Pon came to the par-6 — you read that correctly — 18th hole, which can stretch out to well over 600 yards. Pon let loose on a massive drive for the 54-year-old 10-handicap. 
Even though it was long for him, the design of the hole allowed the ball to travel an incredible distance — 540 yards in total after it bounced and rolled down a massive hill.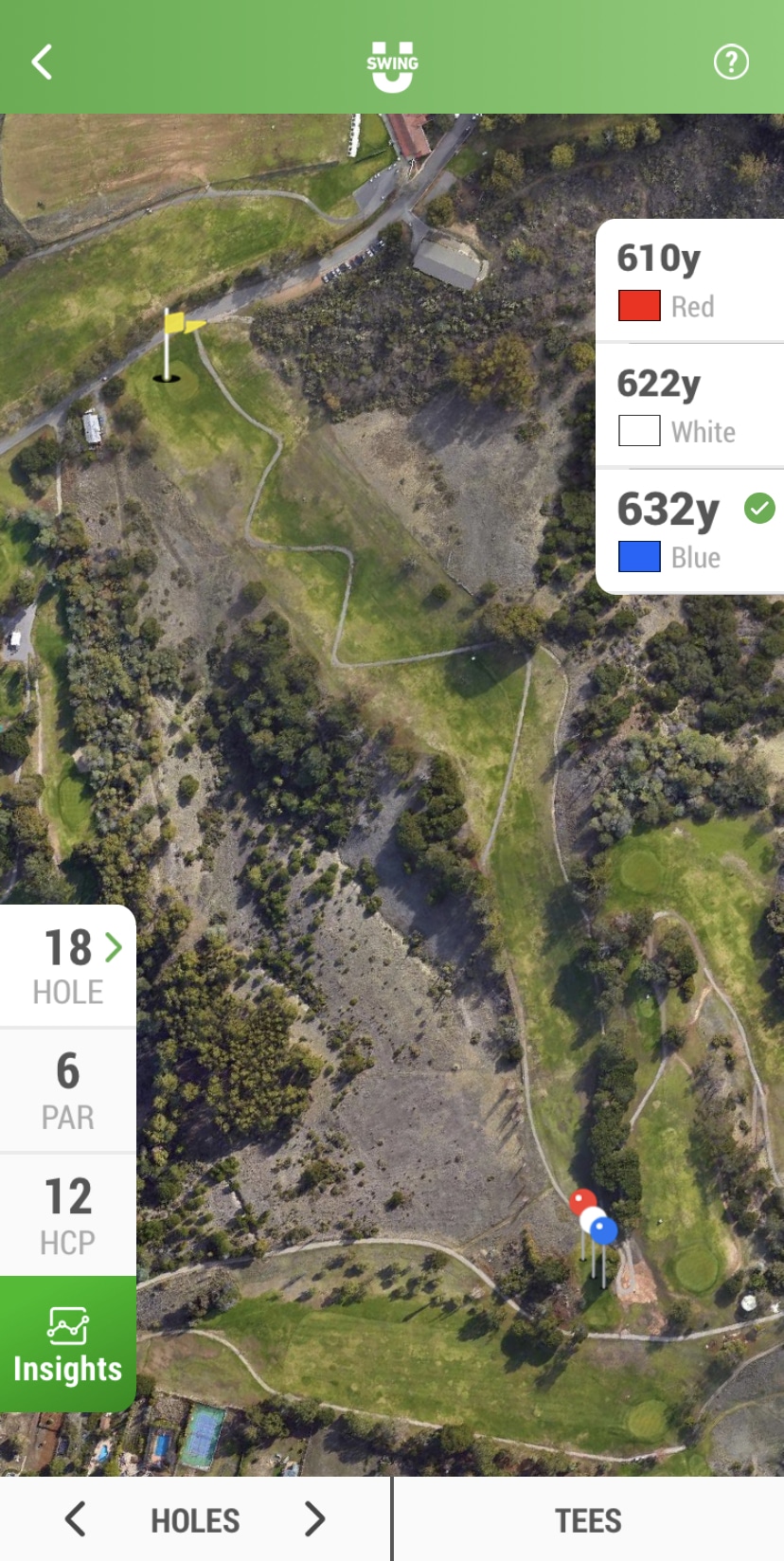 Sitting at 6-over par for the day, Pon was left with just 120 yards to the flag after the fortuitous bounce(s) down the fairway. You might be able to guess what happened next.
Playing to an elevated green, Pon struck a pure pitching wedge that looked to be on a good line. Up ahead at the green, a marshal, Artie Yamashita, was keeping watch over the municipal course when he saw a yellow ball land on the green, take one big bounce, one small bounce and disappear into the cup for a 2 on the par-6.
Down in the fairway, Pon and his playing partner, Darren Lee, heard a cheer go up from the green.
"I figured I just hit a good shot," Pon said, speaking to The Mercury News. "I still can't believe it. I looked in the hole and it was in there. I could not believe I had hit the drive of my life and then hit it in the hole the next shot. And I didn't even see the ball come to rest on those two shots."
The cheers grew as Pon came up to find his ball in the cup for a condor, 4-under on a single hole. 
️⛳️𝗖𝗢𝗡𝗗𝗢𝗥 𝗔𝗟𝗘𝗥𝗧👀

✔️HOLE-in-TWO
Par 6: 667 yards
️🏌 @lakechabotgolf

Congrats to Kevin Pon who made a two, (a condor) on the par-six, 18th hole at Lake Chabot Golf Club! #GoPlay pic.twitter.com/OCOGsegqAo

— GolfNow (@golfnow) January 11, 2021
According to The Mercury News research, there have been just four previous condors reported through 2018, all of which came in the form of a hole-in-one on a par-5. The first came in 1962 when an Arkansas golfer cut the corner of a 480-yard par-5 and holed it; the most recent came in 2007 when a 16-year-old aced a 511-yard hole in New South Wales, Australia.
As far as anyone can tell, Pon's appears to be the first condor recorded as a 2 on a par-6.