You might think you're a good driver of the golf ball. Or you're pretty sure your short game bails you out all the time. Put some actual data behind your hunches with SwingU Premium's advanced scorecard and statistics that will help you to outline a plan of attack for improvement.
If you really want to improve your game, you need to get comfortable when you're typically uncomfortable and that starts on the practice ground working on the proper pieces of your game that need work.
How To Use Enhanced Stats & Live Performance Tracking:
As a Premium user, the Enhanced Stats & Live Performance Tracking come as part of your score-entry process. If you're not ready to dive into SwingU Versus' strokes gained data, using the detailed scorecard option allows you to see your round in a simple and efficient manner, either during your round or after it.
During the round, select "Full Scorecard" from the score-entry prompt at the bottom-center of your screen. From there, toggle to the "Detailed" scorecard to see simple stats such as drive direction, penalty shots, putts and sand saves.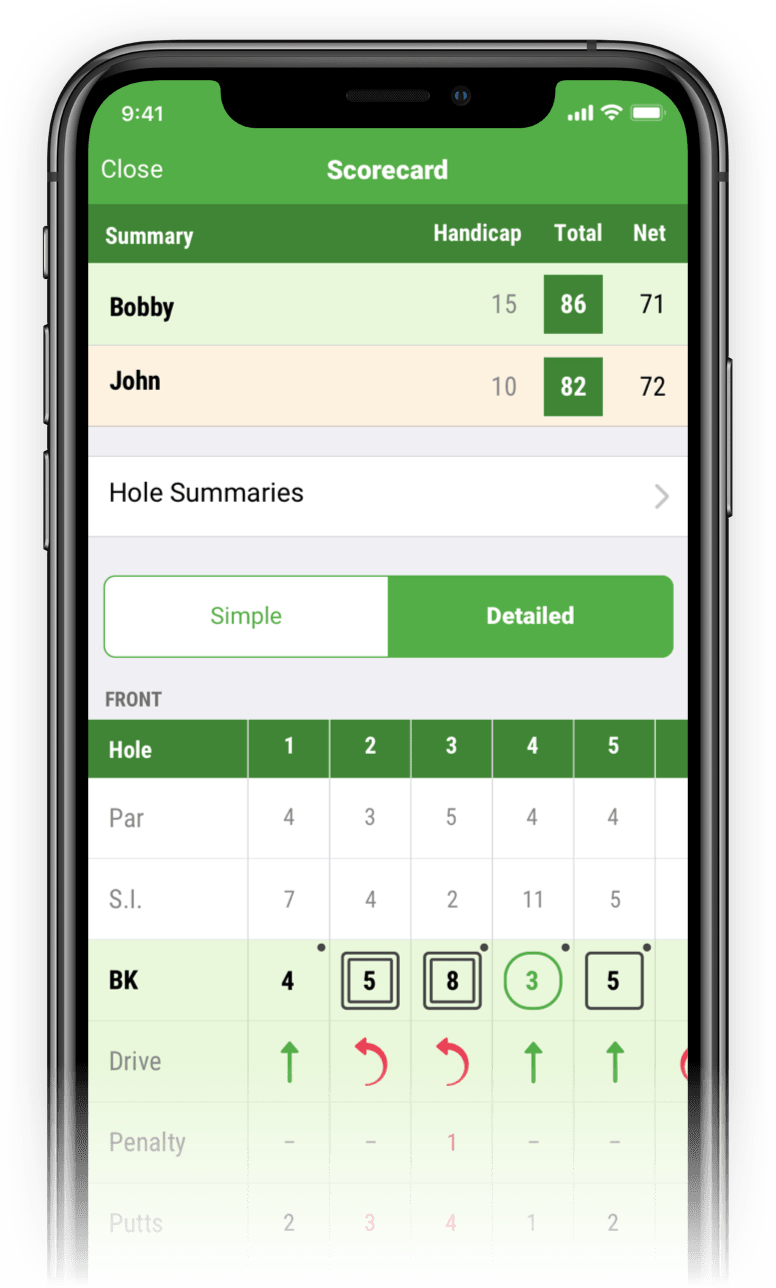 After the round, you can do a diagnosis of your round by navigating to the "Performance" tab, selecting the round you'd like to explore further and again toggling to the "Detailed" scorecard option.