Phil Mickelson is making a fashion statement at the Players Championship this week at TPC Sawgrass.  He is wearing a button down performance golf shirt, eschewing the classic golf polo.
After his opening round, that might be the only thing Mickelson is known for at the 2018 Players Championship. 
The early results of Mickelson's fashion statement were not good. He struggled at TPC Sawgrass shooting a 7-over 79, tied for 139th in the field.  Mickelson blamed his stamina on the back nine for his performance. 
"You know, I knew this was going to be an issue," Mickelson said. "I said it Sunday at Wells Fargo; I was worried about energy this week. And I just kind of ran out at the end. I had a lot of fun, enjoyed being with the guys. I just had a poor finish, 7-over the last five. That's the day."
Mickelson's button-down performance shirt worn during a practice round at The Masters with Tiger Woods was all the rage last month. Now, at The Players Championship at TPC Sawgrass, Mickelson will wear the shirt in competition. This time, as a part owner of the company.  
Mickelson, in his 27th year on tour, signed an endorsement deal with the shirtmaker to wear the button-down, long-sleeve, performance shirt that he wore at The Masters. The shirt generated a ton of buzz during his practice round with Tiger Woods at Augusta National, even causing Woods to quip: "The only thing that was missing was a tie."
Tiger and Phil at Augusta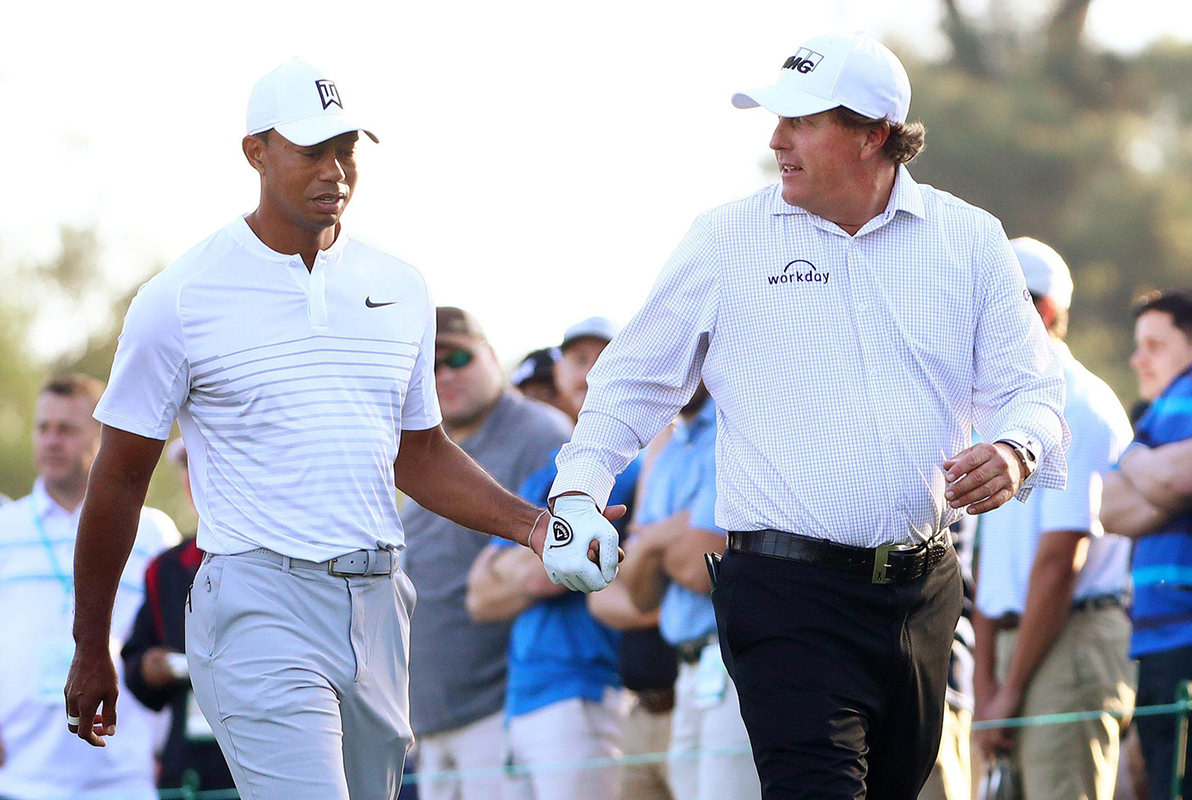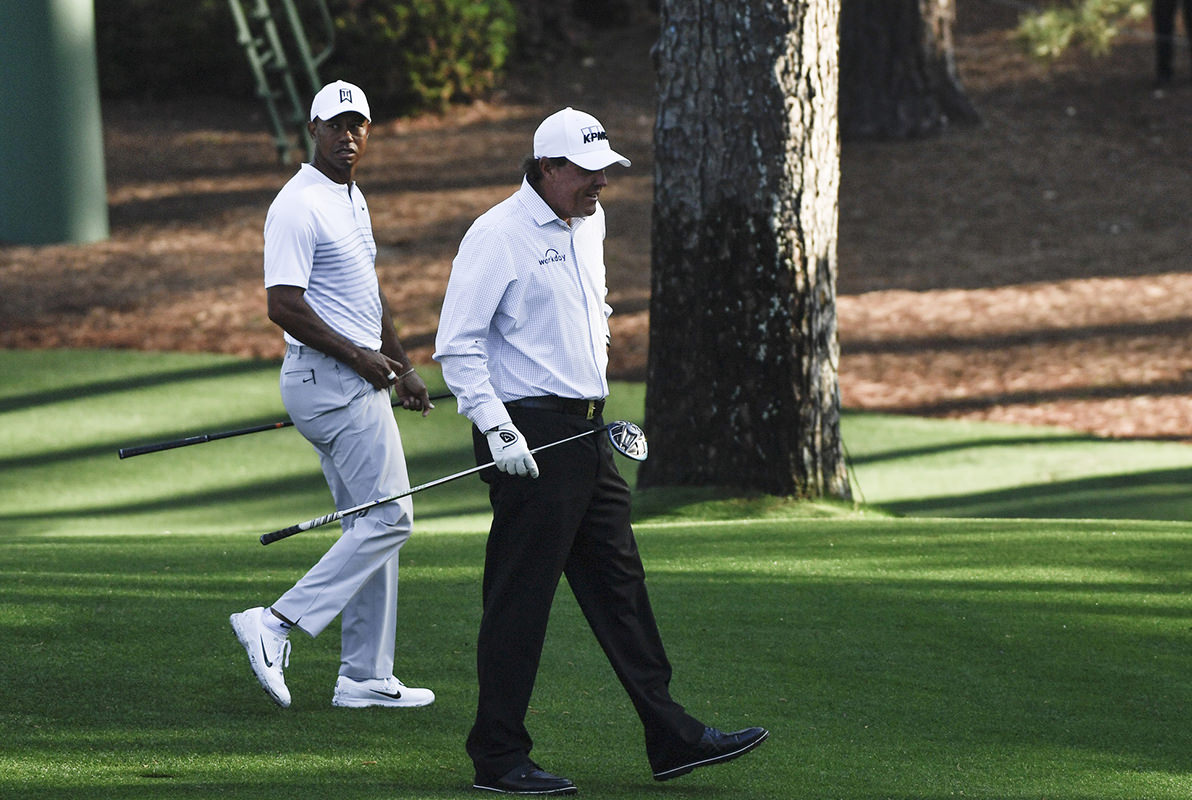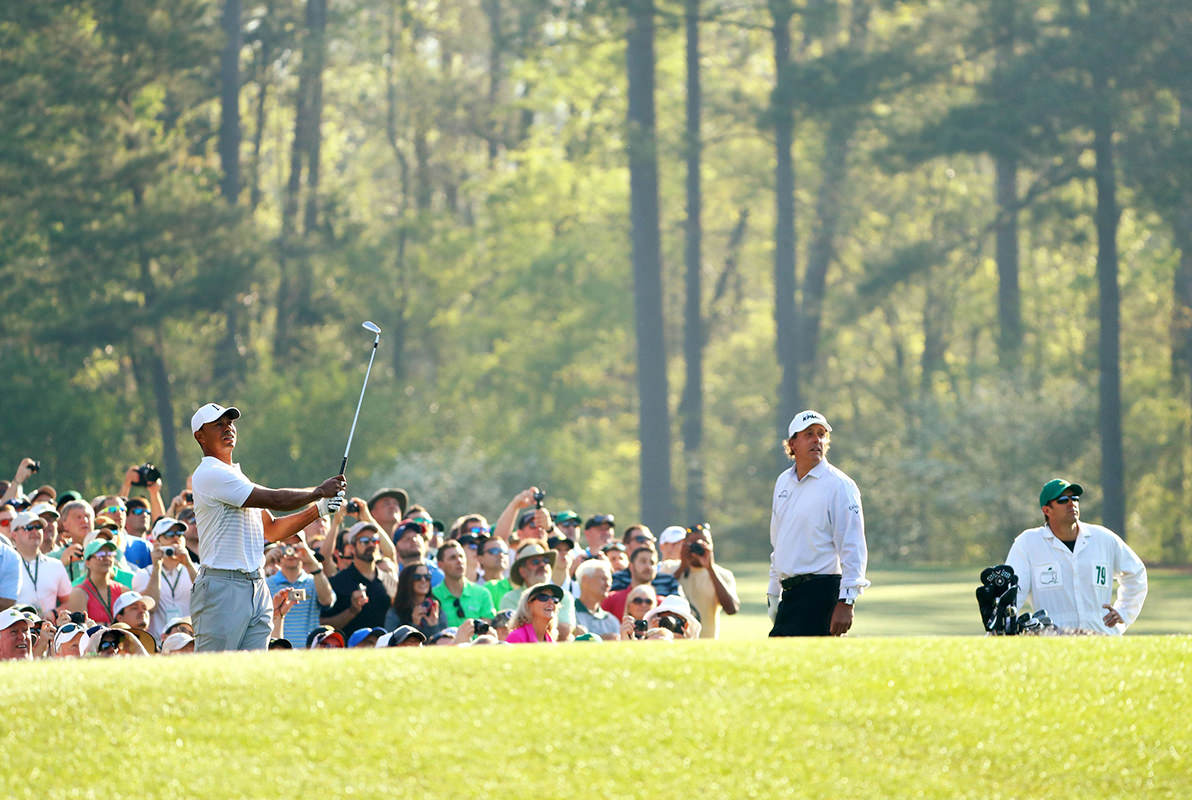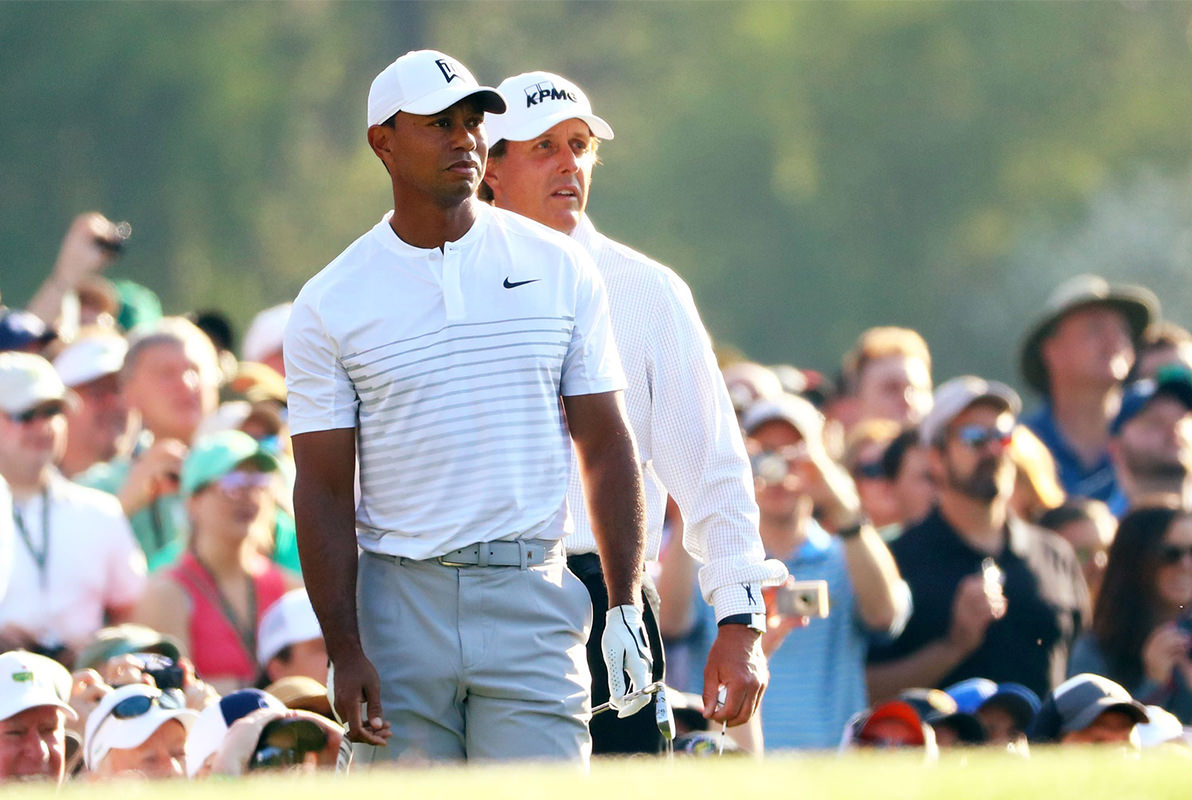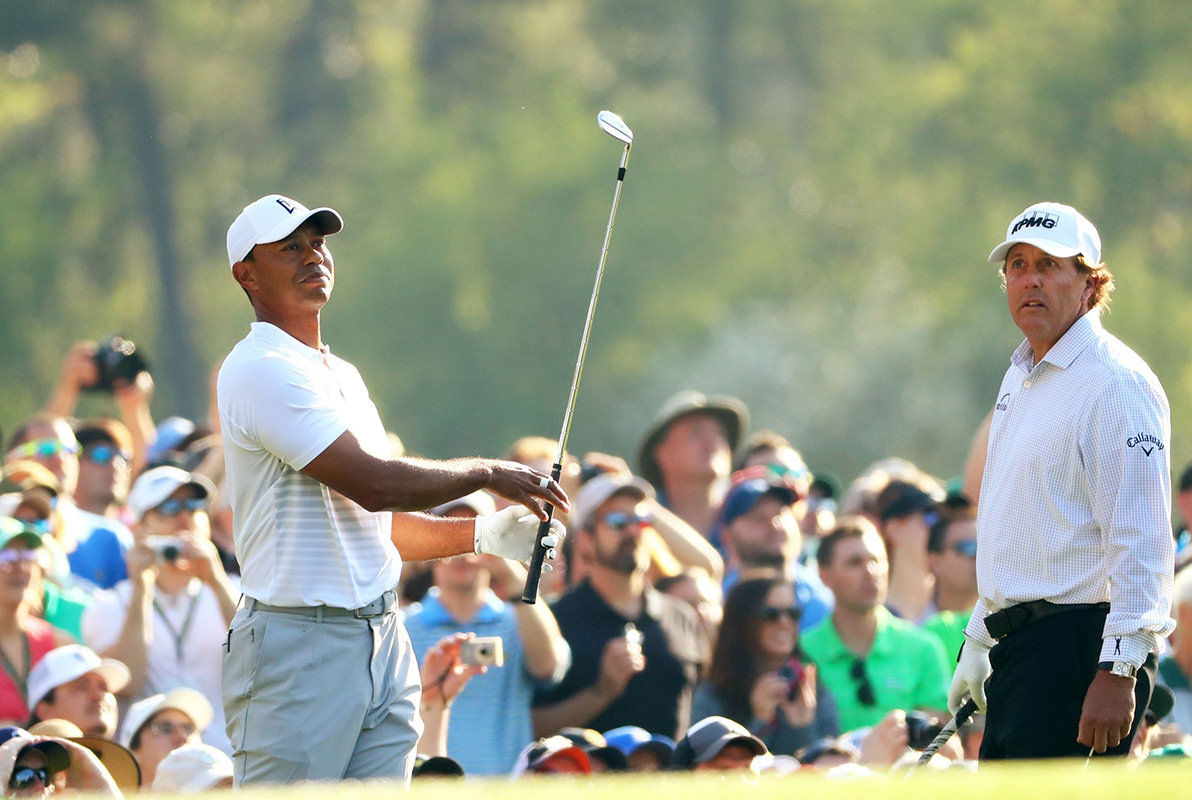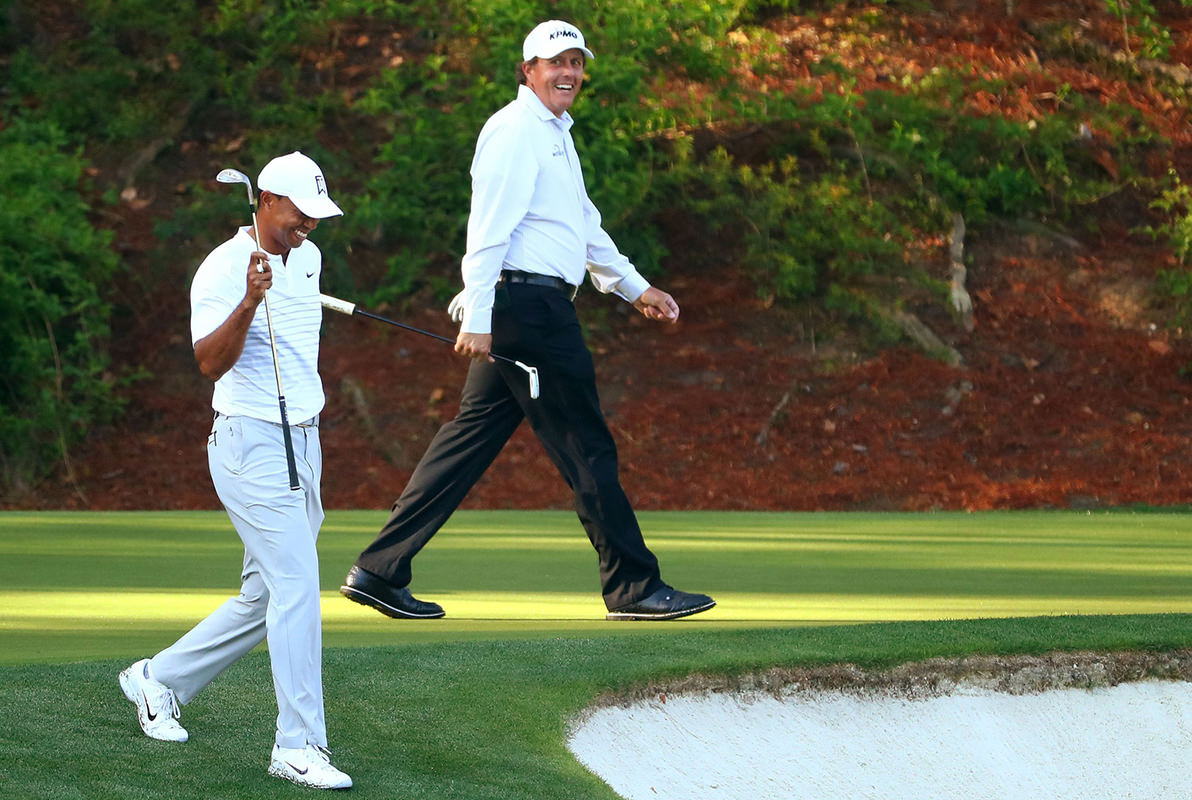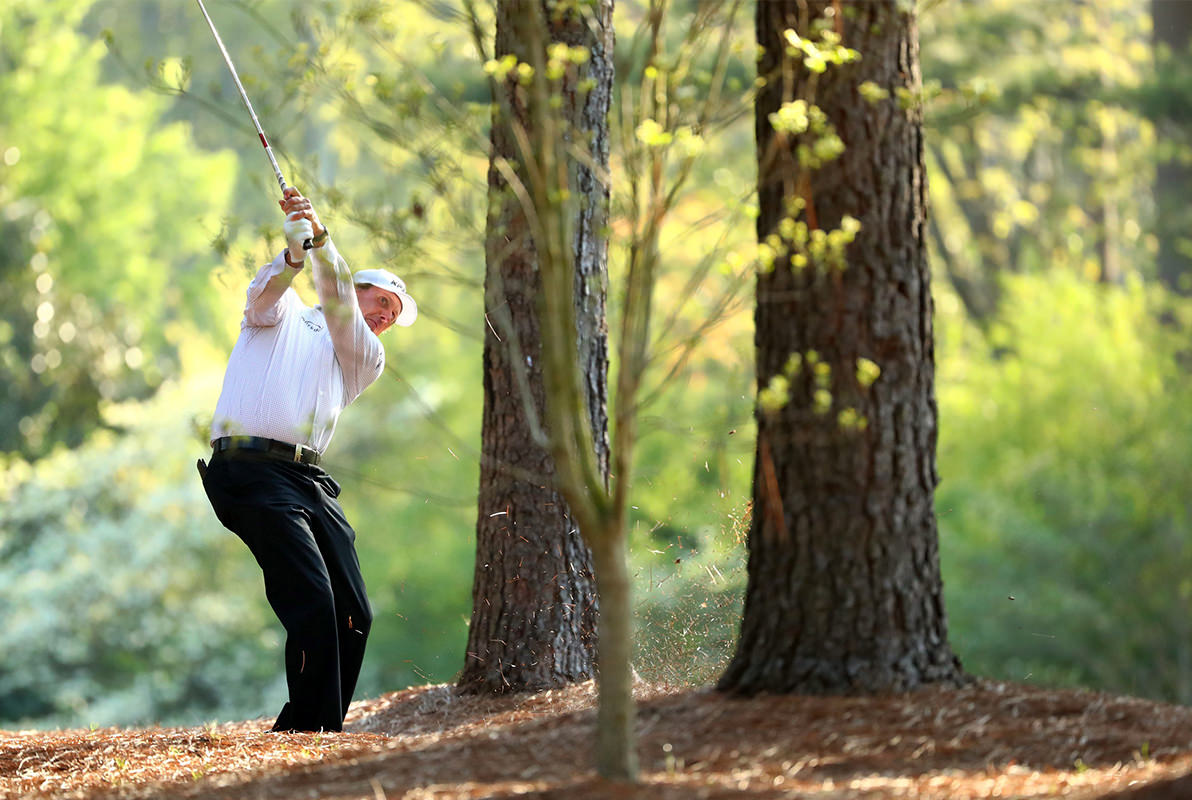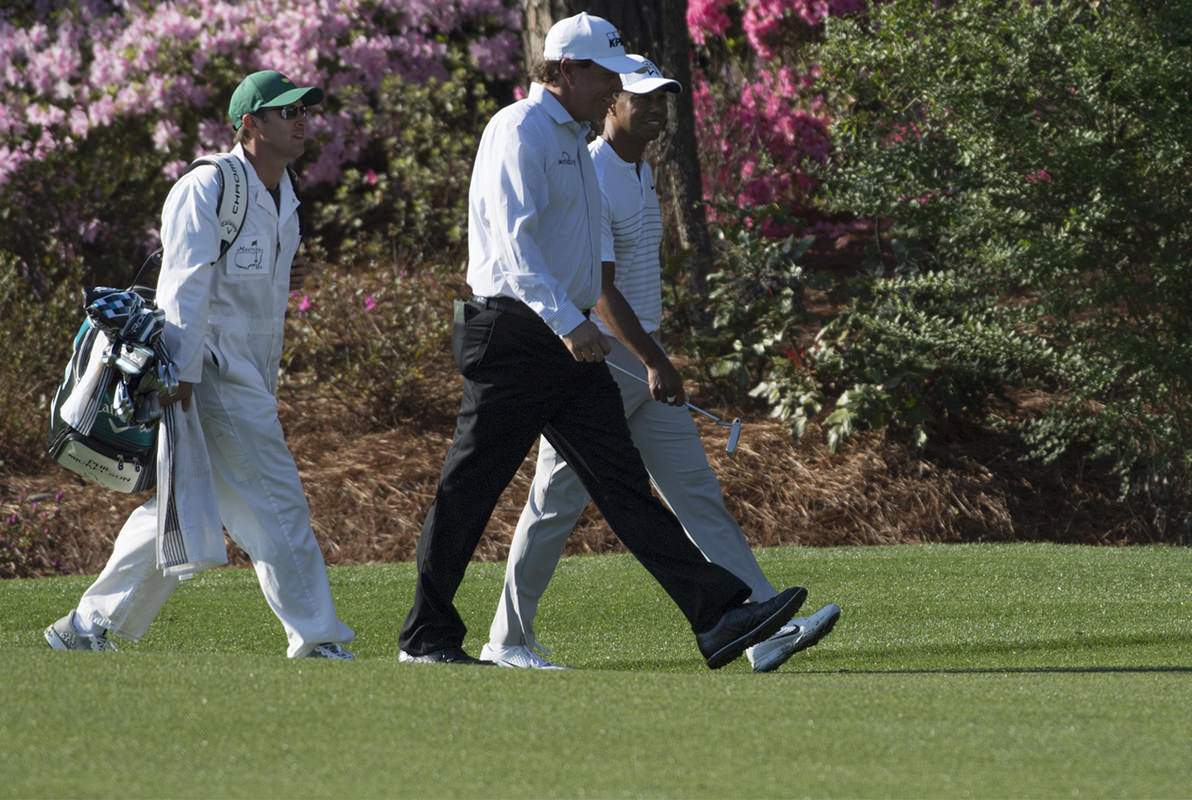 The five-time major champ, according to ESPN's Darren Rovell, will wear the shirt made by Mizzen+Main in exchange for an undisclosed stake in the company as well as cash.  
"I like to be a trendsetter," Mickelson told ESPN.
Mickelson wore the Mizzen+Main button-down at The Players Championship on Thursday for the first time, with a light solid blue color.  Mickelson has choices other than a long-sleeve button-down to wear on the golf course. 
"We have short sleeves, too," Mickelson said after an opening-round 79.  "We have polos and stuff. This stuff is stretchy. You don't even know it's on. It's very comfortable. So I actually really like it. I think nobody does kind of slightly overweight middle-aged guy better than me, and this says exactly who I am. I don't know what to say. I'm really happy with it. I think you shouldn't knock Mizzen+Main until you try Mizzen+Main. It's the best stuff out there."
The shirt Mickelson wears will be the same one offered to customers. The shirt will retail at $125. 
Mickelson endorsement deals with KPMG, Callaway, Workday and Rolex, among others.