We're excited to release some additional performance and reliability enhancements to the Apple Watch experience today.
While version 7.8.0 of the SwingU app introduced Apple Watch independence some users have reported a variety of Watch-related issues that we simply did not encounter in our testing processes at the time.
We've been hard at work trying to resolve any of these issues for you. In today's 7.8.2 release, we've attempted to both fix these bugs while also giving you the user more control over your experience.
This release includes:
Improved GPS responsiveness / time to display distances
Improved connectivity between the iPhone and Watch when starting a round
A more reliable "End round" experience from the Watch
A fix for the issues some users have encountered with the Watch app launching on its own
A fix for shot tracking duplicates
And a new Settings screen in the phone app to manage various Watch settings; giving you more control over your own experience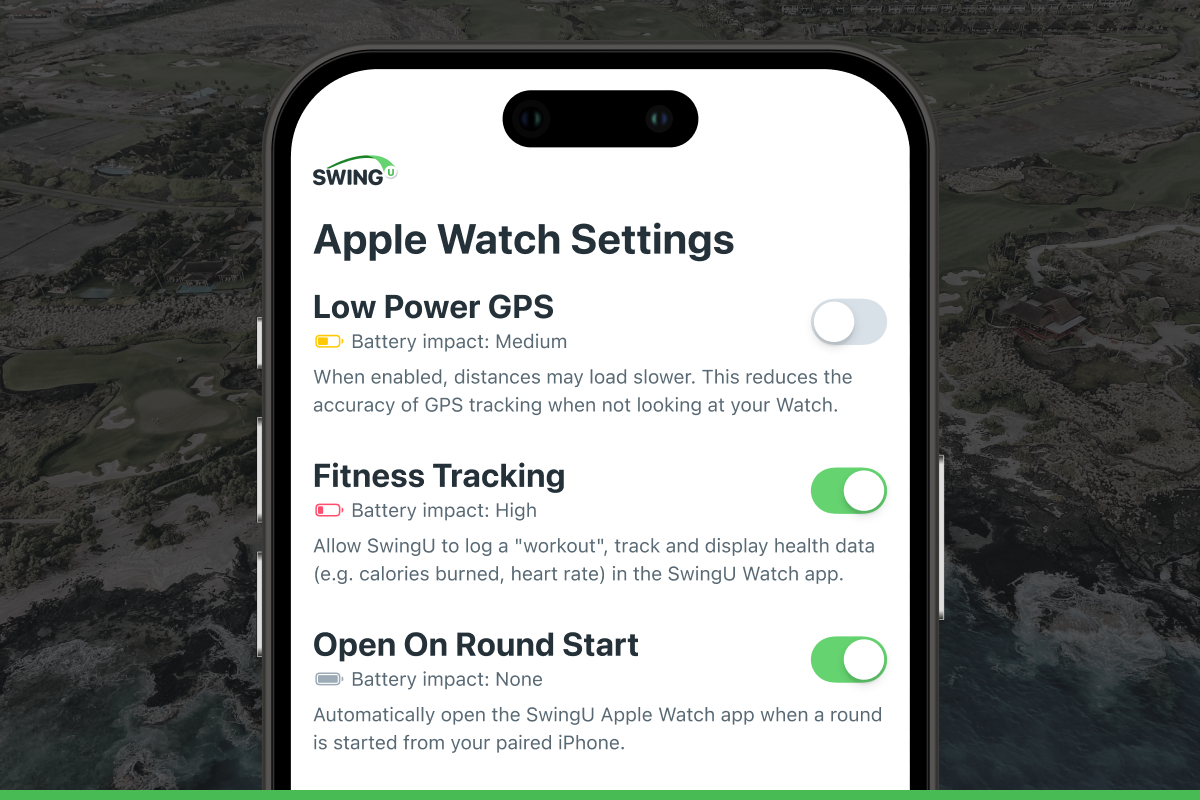 While we're excited about these refinements, we're continuing to work on advancements, including improved battery performance on older Watch models.
We look forward to continuing to enhance the Apple Watch experience (alongside the Phone app) in the coming weeks and months!
– The SwingU Team
Continuing to see issues with the Apple Watch? Contact us here.
Willing to share your feedback to help us continue to improve SwingU's products? We've begun the process of formalizing a "SwingU Customer Panel" to help us continue to get more feedback from users like yourself. This can include beta-testing and helping troubleshoot pre-production versions of the SwingU iPhone and Apple Watch app. Fill out this simple questionnaire to participate!