We know you may have encountered some issues with the accuracy of the golf course you are playing on the SwingU app in recent days and weeks as we undergo an extensive course database project that has, unfortunately, negatively impacted some courses within the database.
While we're totally committed to righting every wrong that we can with regard to golf course accuracy within the app, we turn to you, the golfer, to help us out in identifying where these issues may have arisen.
As our eyes and ears on the course, we hope that if you encounter an issue, you will let us know that we can ensure you're getting the best and most accurate information and yardages you can so that SwingU can do what it does best: help you shoot your lowest scores possible.
With that being said, if the golf course database project has negatively impacted your course, there are two ways you can bring this to our attention so that it can be corrected as soon as possible.
1. Visit courses.swingu.com, search and select the course you want to tell us about. Click the Request An Edit, then fill out the form on the following page.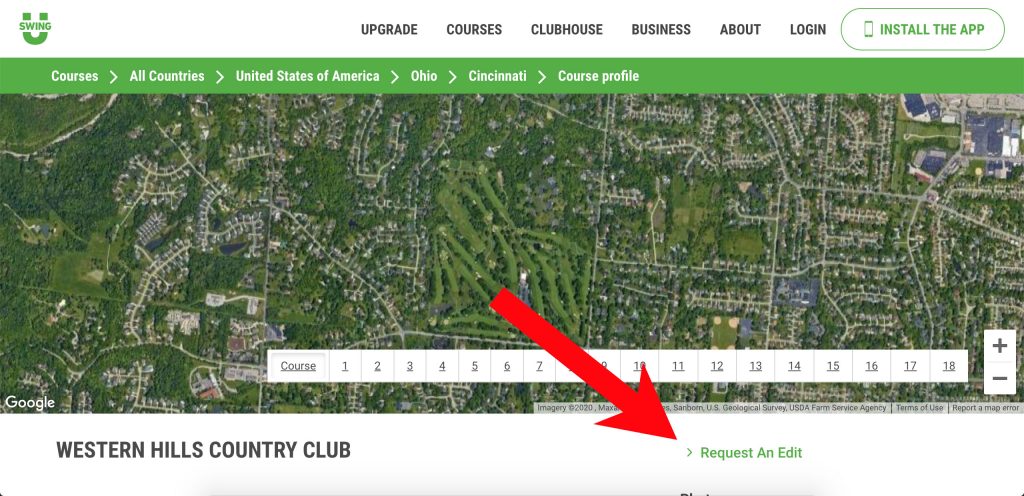 2. Visit the Courses tab in SwingU app, navigate to More and tap Suggest Edits.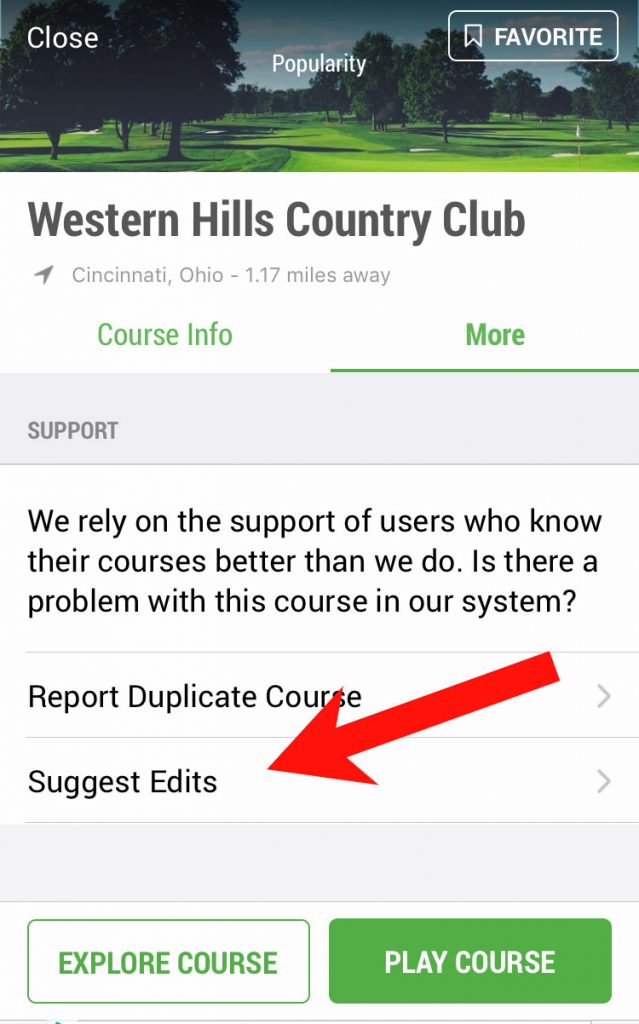 If you have any further questions, please reach out to support@swingu.com.