This holiday season is sure to be unlike any we've had in history. Delays in shipping times and short-supplied products are only a few of the new obstacles shoppers need to navigate during the 2021 holiday season.
Luckily, if you have a golfer on your list — and of course you do if you're checking out our Gift Guide — you can bypass all the hassle and stress of holiday shopping by finding the perfect holiday gift for every golfer on your list with the great companies and products below. 
1. YOU'RE ON DECK POKER CHIP BALL MARKERS
Don't you hate it when you get to the first green, reach into your pocket and have nothing to mark your ball? Instead of scrounging for coins or puncturing the green with a tee, make an impression — on your group, not your course — with your own customized ball marker.
Custom-printed poker chip ball markers are ideal for party favors, advertising, tournaments and more. Unlike other custom-printed chips that use stickers, we print your customized text or image directly on our real clay composite chips. Ships within 48 hours. Print on one side only, have the SAME image/text on BOTH sides OR have a DIFFERENT image on EACH side of your chips.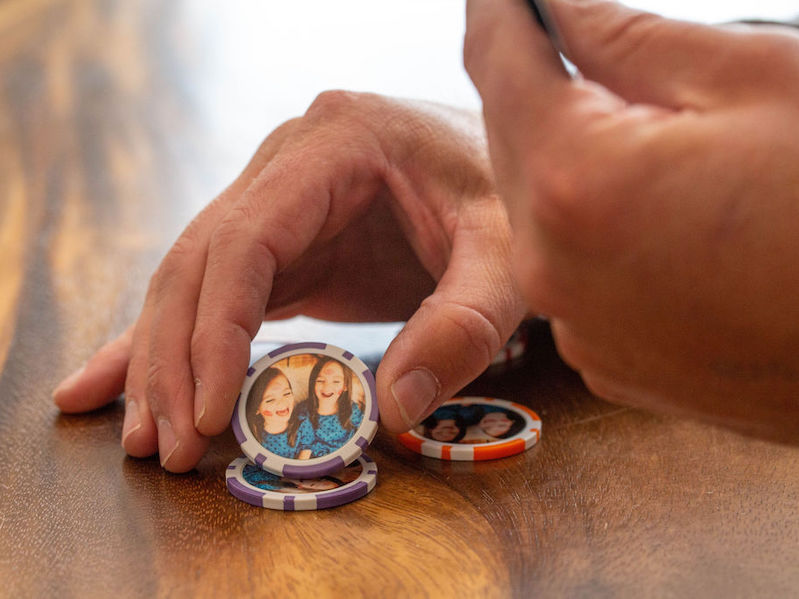 Price: $15.00 (first stack of 25 chips; $10 per additional stack); Use BFCM2021 at checkout for 20% off
---
2. VEGAS GOLF GAME
Are you tired of playing the same $5 Nassau every time you tee it up? Vegas Golf's "ALL IN" gambling game makes every shot of your round matter with up to 26 chips to be handed out depending upon the shot you hit. Get rewarded for great shots and punished for poor ones. Bet, trash talk and have a lot of laughs during your next round.
Take your trash talk and laughs to a new level with Vegas Golf.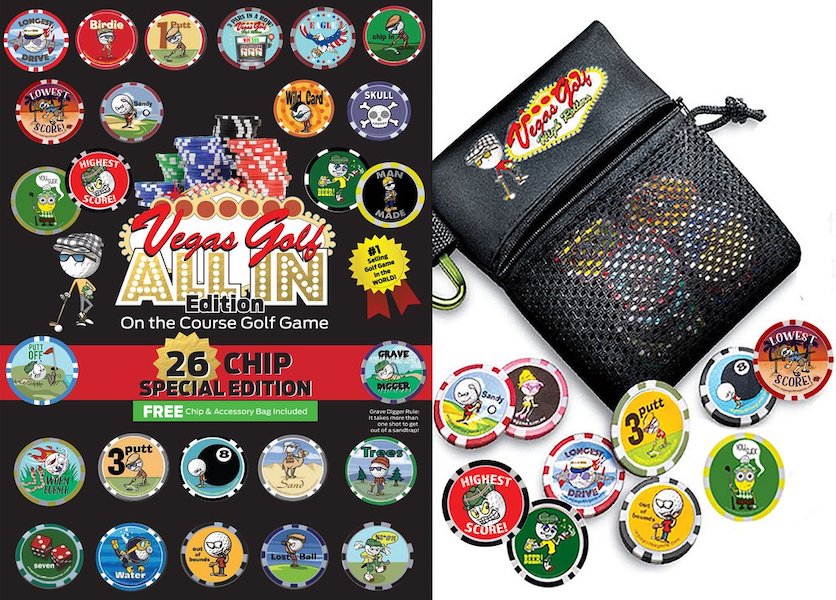 Price: $39.99; Free Shipping
---
3. ONCORE GOLF
Is your New Year's Resolution to become a better golfer? Buffalo, New York -based OnCore Golf helps golfers dial in their games with its suite of high-performance, perimeter-weighted golf balls.
OnCore's Black Friday sale is its biggest ever: buy any two dozen balls and get a dozen free. The offer includes its super-soft, low compression AVANT 55, two-time Golf Digest Hot List Gold winning ELIXR, and VERO X1 – OnCore's new Tour-caliber, four-piece ball that just toped Titleist Pro V1 and Pro V1x in independent testing by Golf EQ.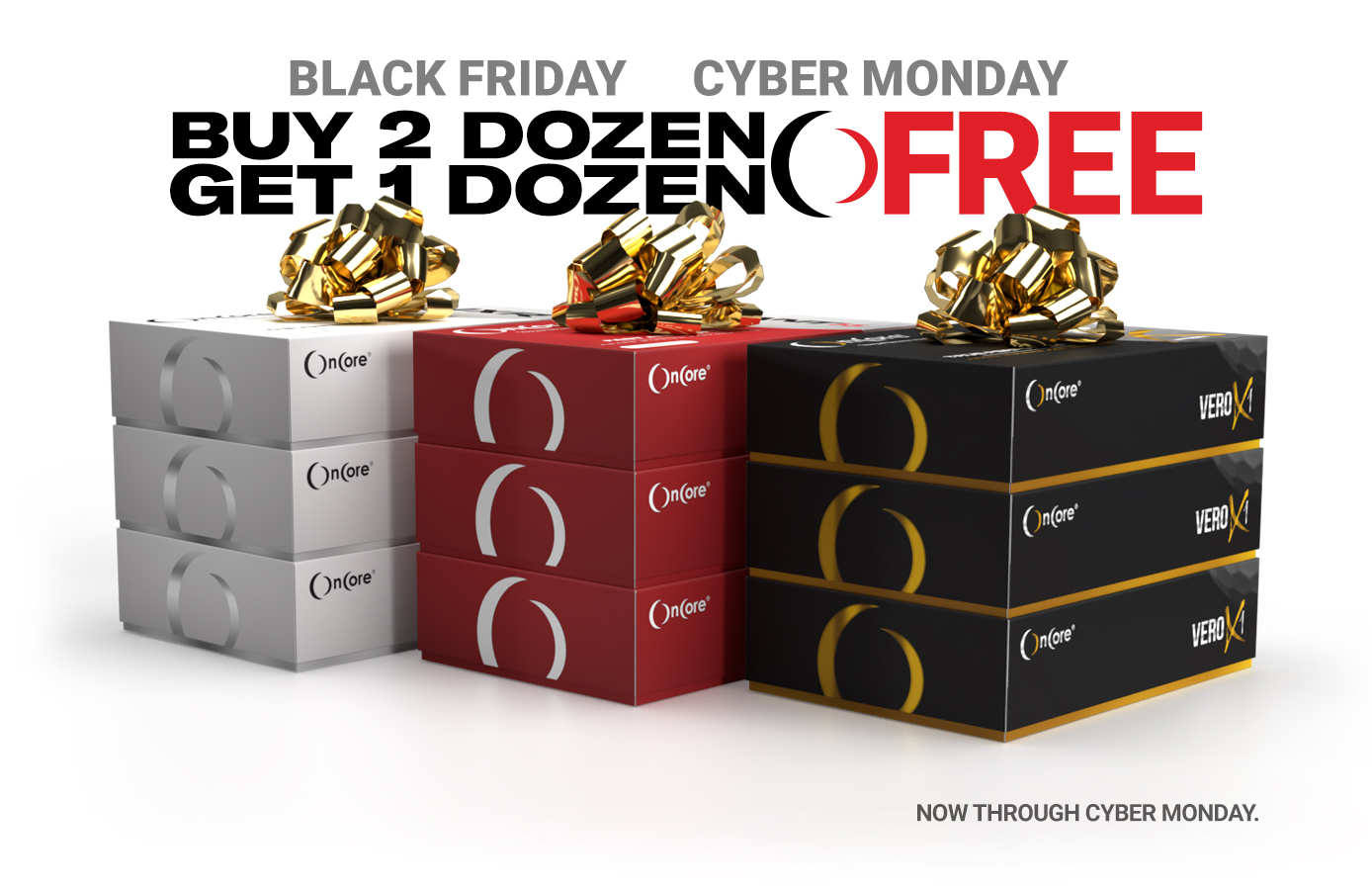 Price: Buy 2 Dozen, Get 1 Dozen Free (Save Over 30%)
---
4. SWINGU PREMIUM
The best golf weather of this year may be behind us, but it's never too early to start making efforts towards playing your best golf in the coming season. 
Get full access to SwingU Versus' strokes gained statistics, Premium's on-course digital caddie features such as wind speed, elevation and "plays like" distances as well as on-demand video tips & drills for game improvement off the course.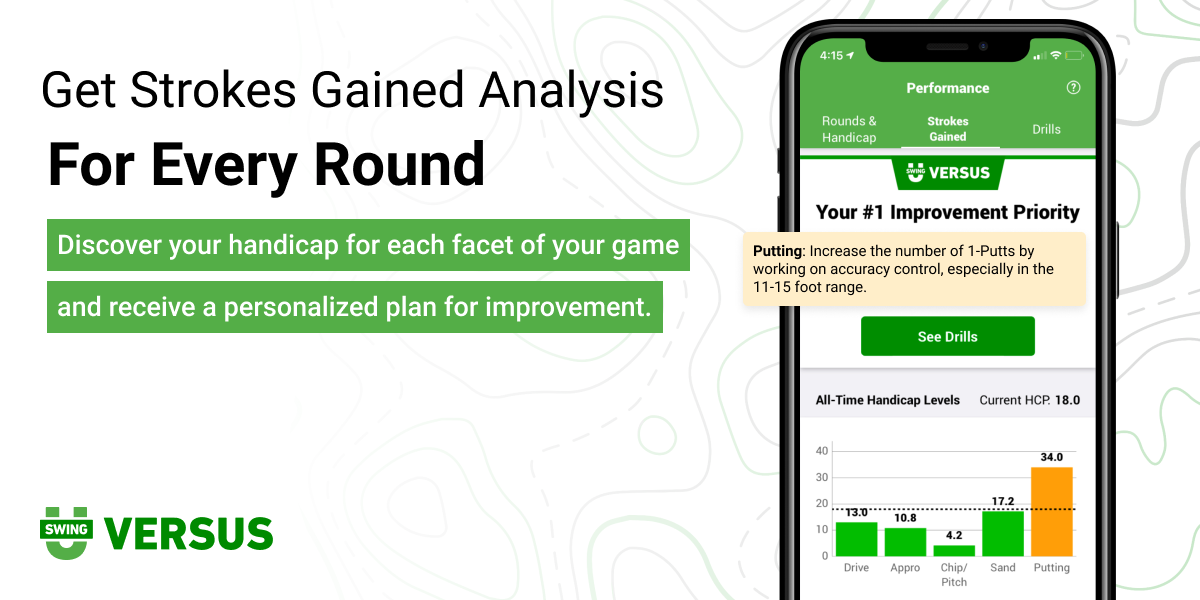 Price: $39.99; 60% off
---
5. COPPER TECH GOLF GLOVES
The days of cycling through multiple gloves during a round are over. Copper Tech's Copper Infused Golf Glove is like having three gloves in one.
A form flex compression fit as well as non-slip technology adds to the glove's copper-infused design that will soothe joint and muscle pain, which will keep you swinging better, longer and with more comfort and confidence.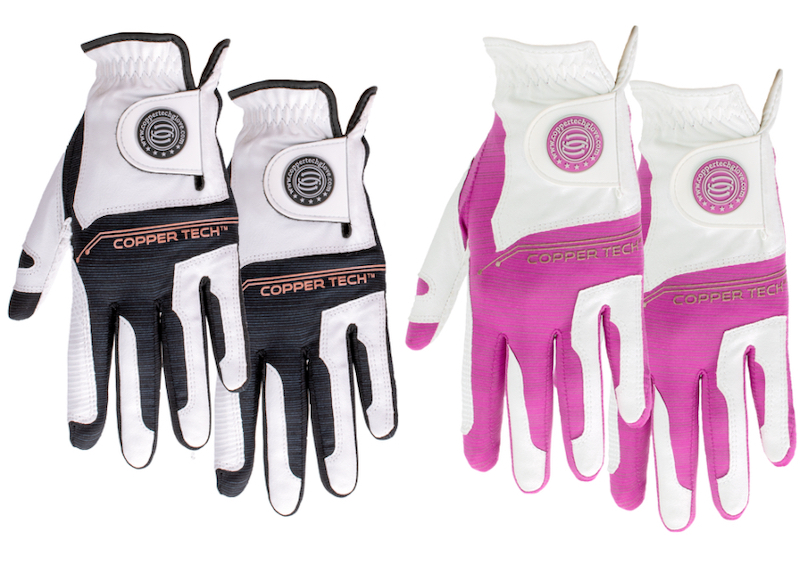 Price: $19.95; 20% off and free shipping
---
6. SHIP STICKS
The absolute worst-case scenario for a golfer is showing up to the baggage claim, waiting for an hour only to find out your golf clubs never made it onto the plane.
Beyond the obvious frustration, you're now putting an entire trip's worth of golf into the unreliable hands of some guy working on the tarmac. Not with Ship Sticks, the white-glove, door-to-door shipping service. Take the hassle out of golf travel by sending your clubs directly to the course you'll be playing.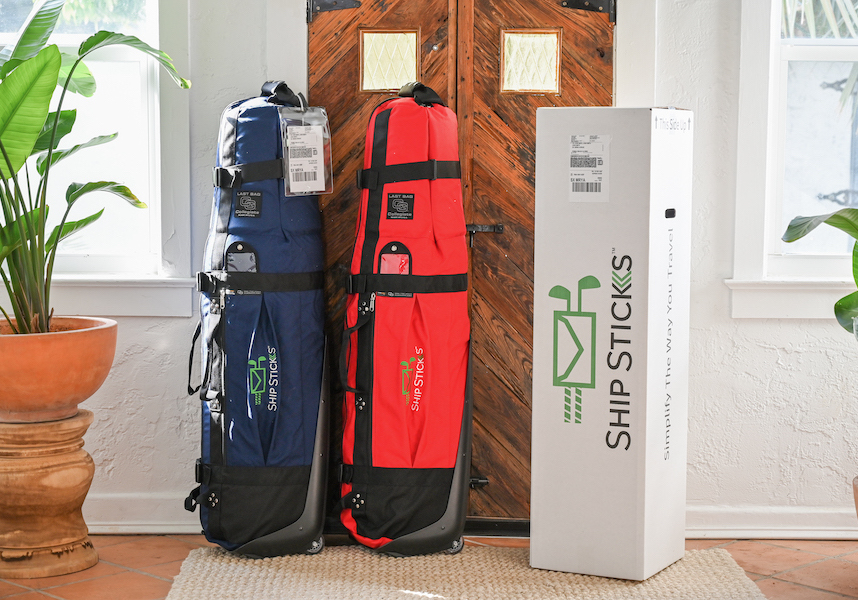 Price: 20% Off Your Entire Order!
---
7. RYPSTICK
Speed training is all the rage these days both in amateur golf and on the Tour. As the idea of overspeed training has entered the mainstream, companies are trying to gauge the consumer by charging upwards of $500 for a full system, however Rypstick is going the opposite direction.
By designing a one-piece system that can act as 8 unique weighting combinations — without the need to swap out heads — the Rypstick is the most efficient speed training system on the market. Build speed, increase distance and do it all by the time next golf season rolls around.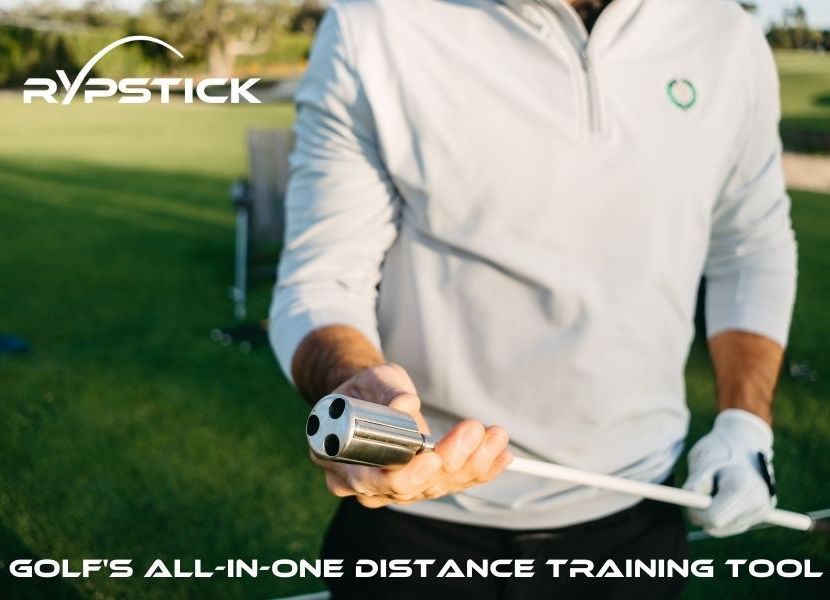 Price: $189.00; Use RYPSTICK10 at checkout to get 10% off your order
---
8. KAASPEED
Are you thinking to get a versatile personal transportation tool for golf, commuting, shopping, delivering, camping and more?
This lightweight, simply assembled, easy maintenance and sleek-looking electric scooter will be a great fit. It is built with many unique design ideas and cutting-edge technologies. It will change your golf game not only by cutting down on the time it takes to play, but also by making it much more fun.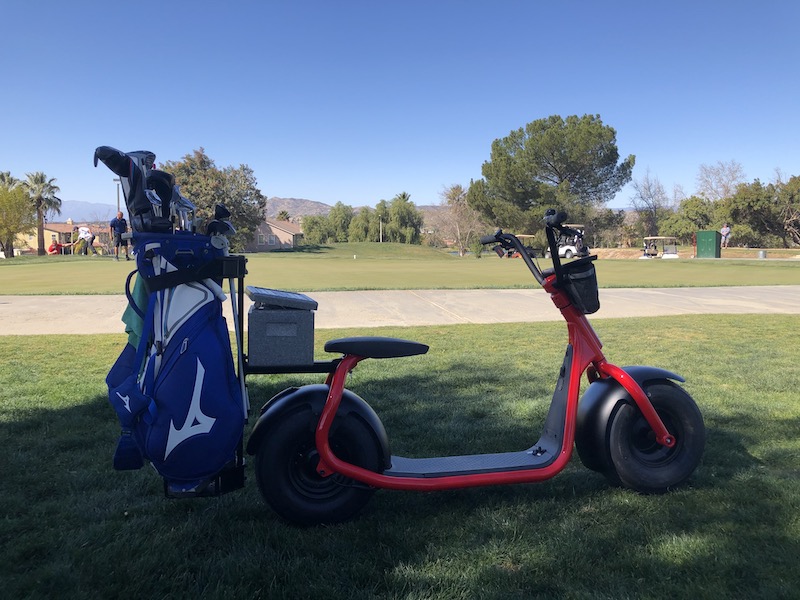 Price: $3,195.00; Use code: SWINGU21 at checkout to get a free golf bag rack ($300 value) plus free shipping
---
9. BIOWAVEGO
BioWaveGO is the perfect gift to help every golfer stay in the game. From the course to the couch, BioWaveGO goes where they go: it's a portable, wearable device with smarter pain blocking technology that helps maximize the performance and recovery of golfers at every level. But don't just take our word for it.
PGA Tour Champion Rocco Mediate raves, "It's the best treatment I've found for pain relief and inflammation, and I've tried them all…it's amazing."
Beginners to pros and everyone in between can use BioWaveGO as they warm up before hitting the links, preparing their muscles to generate more power for every swing, and after a round to recover and fight pain and inflammation. Helping your favorite athlete stay in the game — it's the gift that keeps on giving.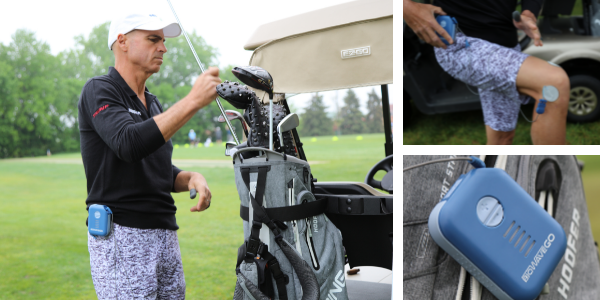 Price: $399.99; Use PainFree10 at checkout for 10% off your BioWaveGO
---
10. PHIGOLF
There is no offseason with PhiGolf. Have your very own mobile golf game simulator at home with the photorealistic graphics from the WGT & E6 Connect.
Phigolf swing stick and 9-Axis motion sensor lets you play 80+ world-famous courses, fun mini-games and tournaments in three amazing apps: Phigolf, WGT and E6 Connect! Play a round of golf remotely with friends and family wherever they are in the world!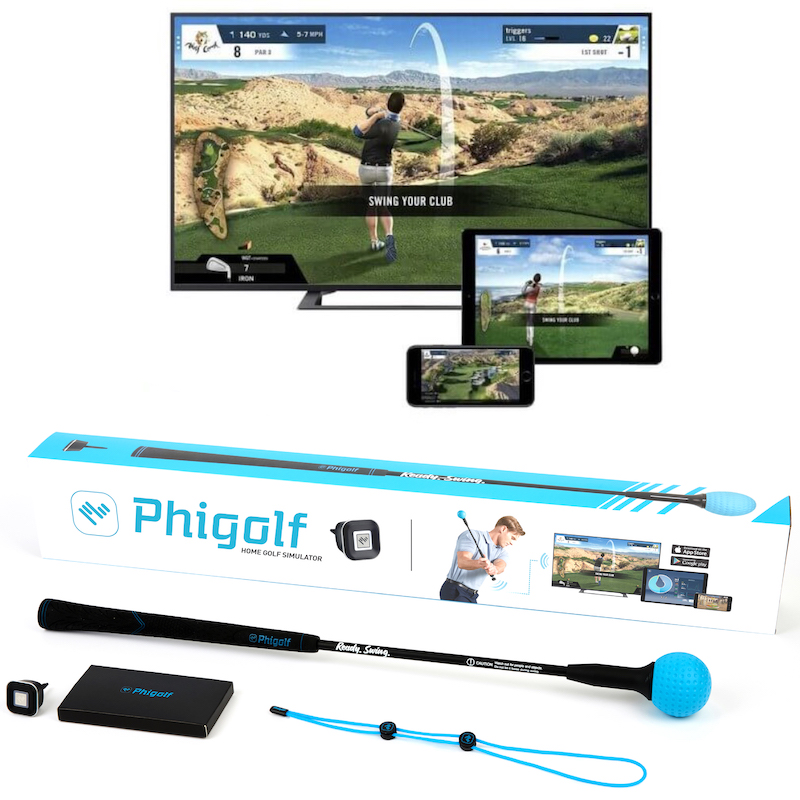 Price: $249.00; Use SWINGU25 at checkout for $25 off. Expires 12/13/21.
---
11. LeanLock
Do you miss too many putts? Do you want to dramatically reduce your practice and fix your putting forever? What if you could guarantee your wrists will never break down again?
LEAN LOCK'S groundbreaking putter system, invented by a PGA Tour professional, will improve your putting so quickly your golfing buddies will want to buy one too!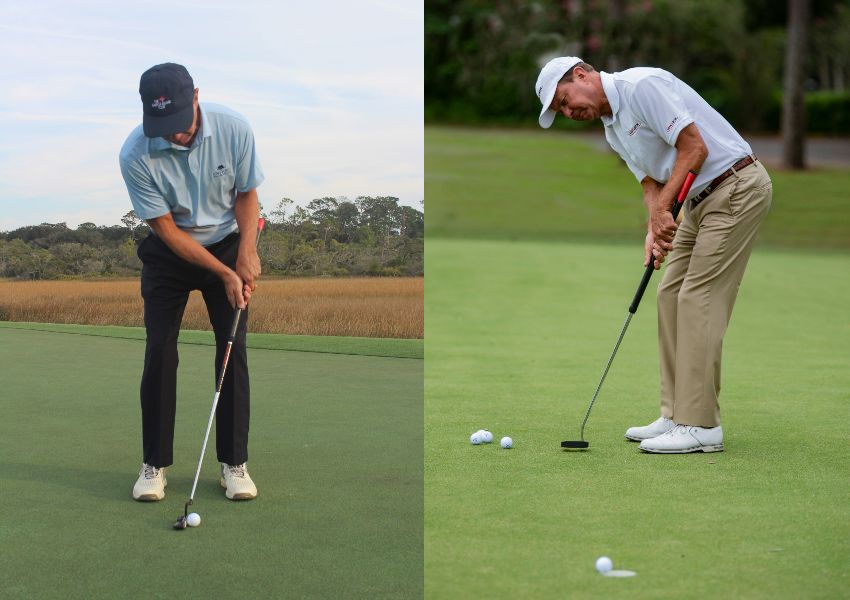 Price: $275.00; Use LeanSU at checkout for $76 off your order. Blade putters only. 
---
12. THE BUDDY GOLF CLUB CLEANER
Every amateur golfer is looking for a way to create more backspin both from the fairway and around the greens. The biggest reason you're not able to create the backspin isn't your mechanics or equipment, it's how you treat your clubs.
The one thing amateur golfers don't do that pros do meticulously is clean their clubs after every shot. Having clean grooves is monumental to allowing your equipment to perform the way it's supposed to. Never play with dirty clubs again with the Buddy Golf Club Cleaner.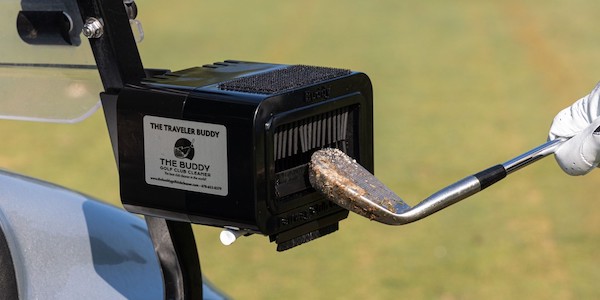 Price: $39.99; Get 60% off