Do you mindlessly search YouTube for golf tips with no rhyme or reason? Every golfer is different, so a catch-all instruction tip that could be a watershed moment for a golf buddy of yours could just as easily throw your game into a blender.
SwingU Premium offers organized, categorized instruction from the best teachers on the planet all at your fingertips. Having trouble with your driver? There are hundreds of videos that can help you with the big stick. Short game issues? We've got you covered. Need a drill for your next practice session? You've come to the right place. 
Our stable of top-rated instructors and Tour coaches will ensure you're getting the absolute best instruction from the best teachers in the game.
How To Use The Lessons & Drills Library
As a Premium subscriber, you have unlimited, on-demand access to hundreds of drills from some of the very best instructors in the game.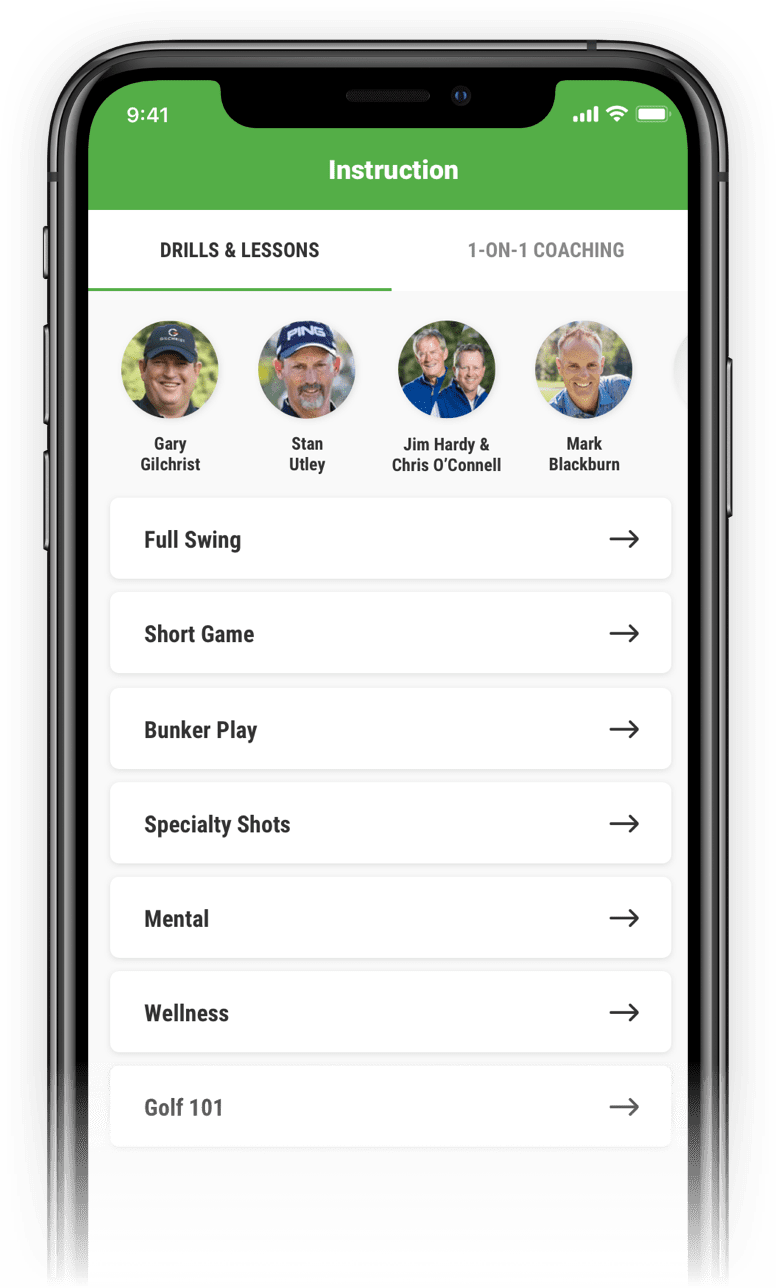 Inside the SwingU app, tap on the Performance tab and navigate to the Drills section on the top-right. From there, you have the library at your fingertips. You can choose to filter your desired instruction by coach or facet of the game.
Within each category, there are a number of subcategories that you can choose from to find the perfect lesson or drill for you and your game.