Miguel Angel Jimenez, "The Most Interesting Man In The World," recently turned 52, but still stands out like no one else on the golf course.
Who could miss a guy with long hair, which is typically pulled into a ponytail and tucked under a golf hat, smoking a cigar? He also wears his shirts in the uh, athletic cut — which doesn't always seem to be the right fit for him.
Still, the 52-year-old Spaniard has enough athleticism in him to perform a pretty detailed stretching routine every time he goes to the golf course.
Golf Monthly filmed Jimenez demonstrating his routine before hitting balls at a driving range. A few things stood out to us:
– Yikes. We've never seen his hair in that fashion. And is that a receding hairline? Reminds us of Al Iafrate's mullet.
– "Little dancing moves?" What is this video rated?
– Have to admit, he is pretty limber for a guy who's now eligible to play on the Champions Tour.
We're just glad the camera was filming from in front of Jimenez, and not from the right side — particularly during the stretch that looked like golf's version of the downward dog.
Of course then came the obligatory epic dance remix:
ESPN jumped on the bandwagon with this Dos Equis-inspired video for the 2013 Open Championship:
And it was only a matter of time before the GIFs emerged: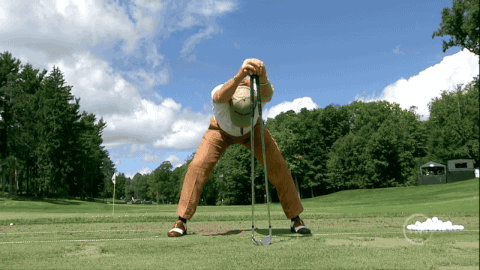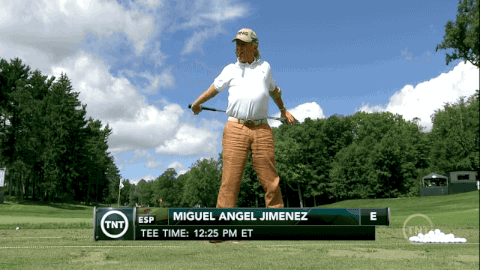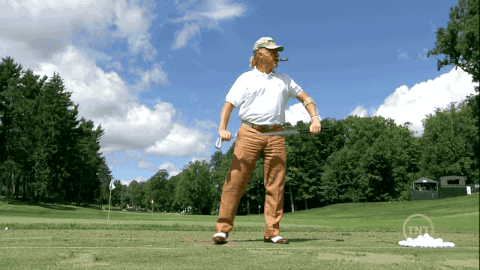 Happy birthday Miguel!