When it comes to fashion on the golf course, many players believe it's the great equalizer to a poor round. "At least I looked good" is a common refrain.
But looking good is in the eyes of beholders as there are several stylistic admonishments to avert, including:
Bold and loud don't mirror most personalities.

 

White belts are undisputedly out.

 

Layering for the sake of layering often nixes flexibility and breathability.

 

Countless logos are reserved for Tour players.

 

Wide shoulder and sleeve polos, as well as skin-tight pants, unflatteringly don't correspond to most body figures.
Lo and behold, there must be an easy way to be the best version of your own golf fashionista without notifying the fashion police.
That's where Kyle Groth comes in as a most unlikely but proven problem solver. The 35-year-old serial entrepreneur is co-founder and CEO of Whiskers, designer and maker of men's and women's premium a la carte shoelaces. Talk about an accessory that adds just the right amount of color pop and patterns to wardrobes.
Five years ago, Groth snapped a shoelace prior to a wedding. Seeking a replacement, he was relegated to CVS and Walgreens for pedestrian laces lacking any semblance of style and durability.
The ideator in Groth took root. Why not create non-commoditized shoelaces with premium properties and colors paralleling today's self-expression movement? Dress shoes, check. Sneakers, check. Boots, check. And golf, with its four-plus hour rounds, check!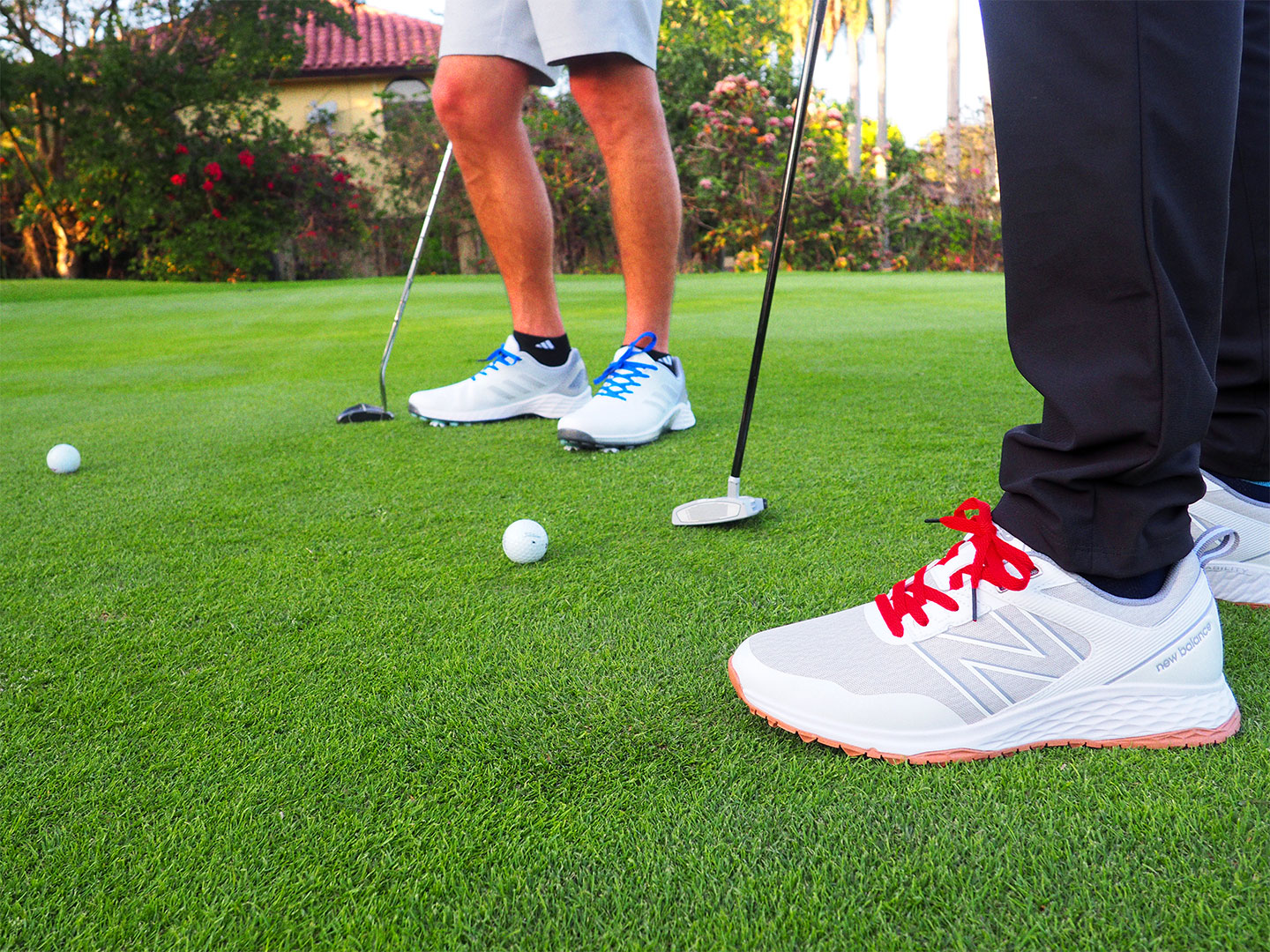 Considerable diligence mitigated guesswork and validated a wide-open market for the best shoelaces on the planet.
Groth had no business entering the shoelace space. What's a guy who created spirits brands know about aglets, fabrics, lengths, colors and almost every other facet of the business? The audacity going from "booze to shoes" in a fell swoop.
Through a friend, he turned to Mike Gossett. The former Nike and Crocs product creator loved the concept and joined the Whiskers fold. Today, Gossett's product chops and Groth's branding & marketing acumen combine for a 70-plus color and pattern offering, and market penetration dreams are made of.
But golf? Teaming with longtime golf-industry executive Rich Katz was the first step. Setting forth a strategy, tactical plan and precise brand positioning were put into motion. Online sales and sell-through at golf shops are strong, to say the least.
So is adoption by PGA and LPGA Tour players, including major tournament winners, and their caddies. 
On any given week, scores sport Whiskers golf-specific laces matching their shirts, shoes and/or hats. Lacing up isn't as onerous as one may anticipate. It typically takes three minutes or less to weave them and add a pop of color to often staid dress. 
Whiskers laces are constructed – in the U.S.A, might we add – to perfectly fit in FootJoy, adidas, Nike, ECCO and other leading golf footwear brands.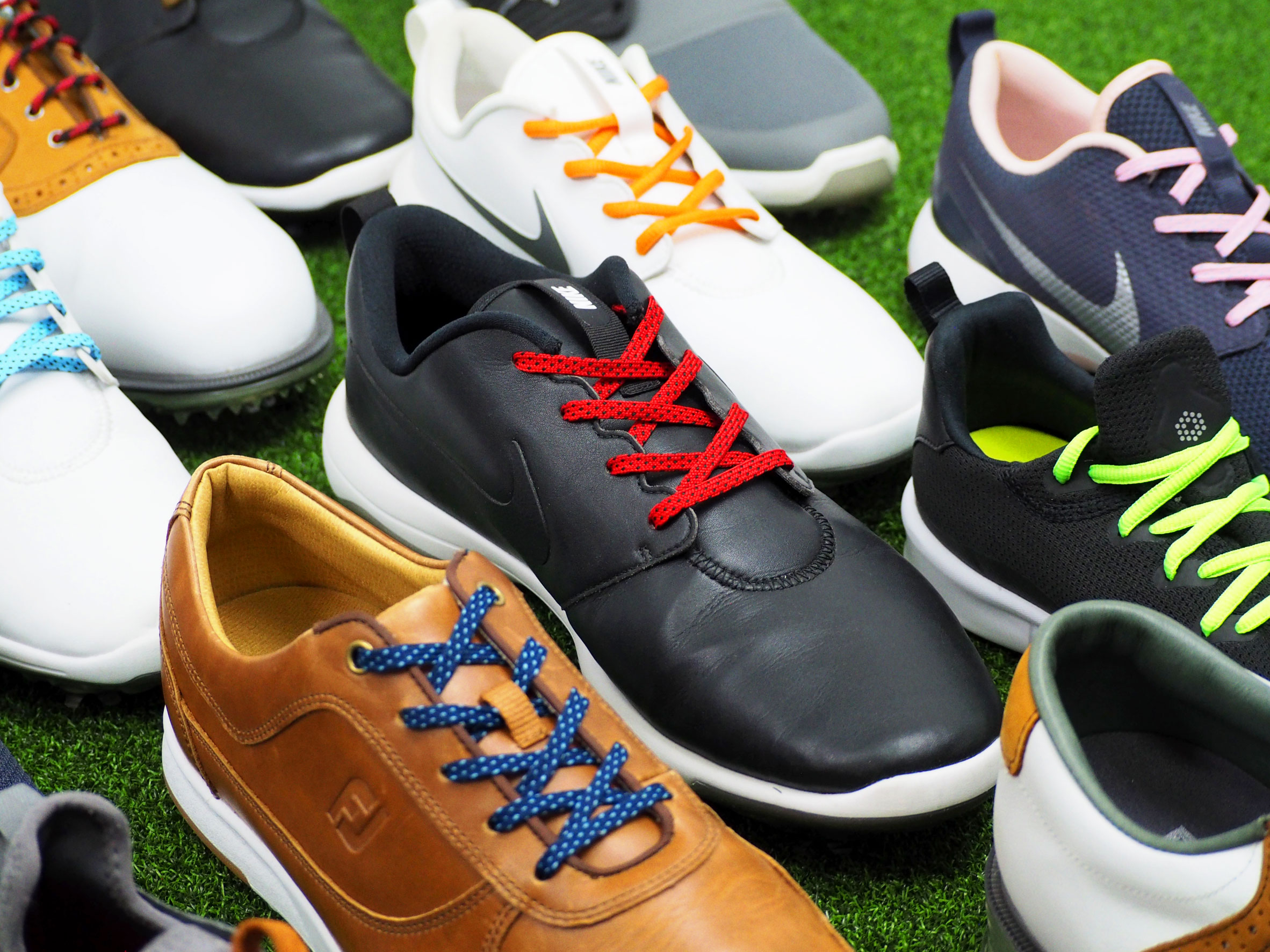 Amateur golfers are also ardent supporters of Whiskers laces with many collecting dozens of colors. 
"It's an addiction," says Groth. "Once you lace up with Whiskers, you'll never revert to the ordinary. We get many photos from Whiskers acolytes of their foursome in matching shoelaces whether at a tournament or during casual rounds."
At $15 for one pair and $45 and $60 for three- and five-packs, respectively, Whiskers is an affordable luxury.
Continuance of the Whiskers-golf love affair is among those who organize golf tournaments and outings. Says one league director, "Why would I want to give players another shirt that's the wrong color, wrong size and is itchy? Laces represent the perfect, unexpected, 'wow' tee prize."
Unexpected defines Groth. He never envisioned being in the shoelace business but is grateful for giving people the ability to subtly self-express themselves. Hundreds of thousands of golfers appreciate Groth's innovation, too.