What You Need To Know
CTRL is a bio-kinetic sleeve for personalized training
Provides easy-to-understand feedback on the three most essential aspects of your swing: tempo, club face and club path.
Retails for $449.99. Currently on sale for $349.99
---
As golfers, we all want one thing above all: consistency. Whether you're consistently hitting the ball right-to-left or left-to-right, so long as you can depend upon a certain shot shape, you will have a great opportunity to score well.
The problem with finding consistency in the game is most players don't have the ability to monitor their swings in an accurate way, relying upon feel to get the job done. That all can change with the  CTRL Swing Master, a personalized training aid that helps players groove their individual swings in a simple data-centric way.
First Impressions
Arriving in two relatively small boxes, the CTRL Swing Master is impressive in its simplicity straight out of the box. With a neat charging station, two sensors and a sleeve, the CTRL Swing Master is easily "assembled" after charging. Requiring proper sizing for the sleeve, putting the device on is as easy as putting on a shirt. The magnetic sensors easily click into place and you're ready to start swinging within seconds.
Pairing up the sensors with the app is pretty intuitive as well. After charging up the sensors, downloading the CTRL app and syncing up the sensors, you're up and ready to go in minutes.
From there, all you have to do is start making a few swings and getting personalized feedback.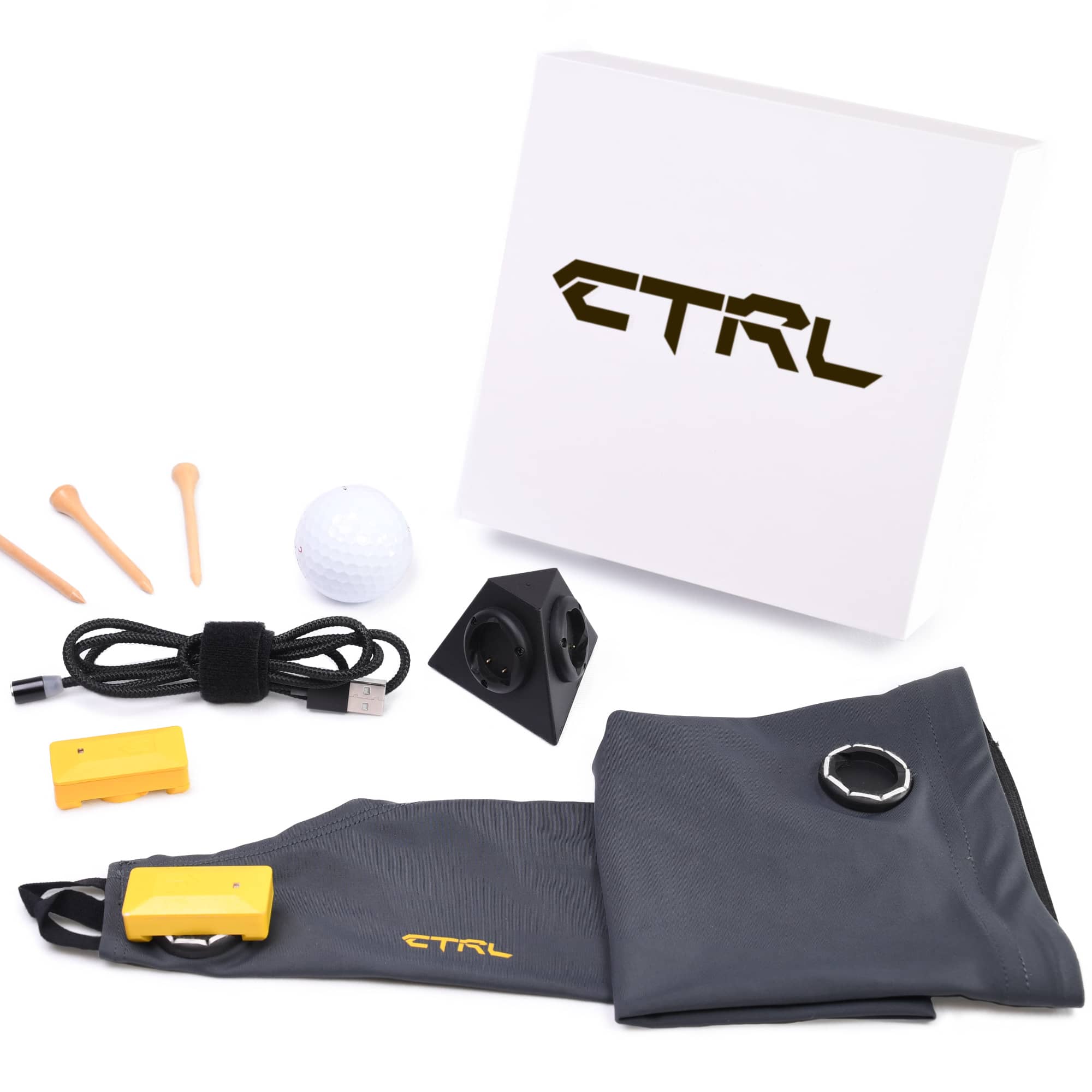 How CTRL Helps Your Game
CTRL, at its pricepoint, is clearly looking to capitalize on a data-centric golf audience and as that target demo, I found the entire product and performance fascinating. You start out by taking 10 swings to create a baseline and immediately, the three biggest pieces of your swing — any golf swing — are laid out for you: tempo, club face and club path. 
You can't build a great golf swing in 10 swings, however, and CTRL knows that, which is why you need to be an avid player to get the most out of this product. There's no such thing as a miracle swing fix, but there is something to be said about building a productive practice routine that gives immediate feedback on every swing.
CTRL has tracked golfers' progressions and has found on your first day only 3% of your swings are "your best," meaning your tempo, club face and path are aligning to do what you're intending to. By Day 15, that percentage jumps to 16% and by Day 30, golfers hit 46% of their shots with the optimal swing, resulting in dramatic progress tee to green.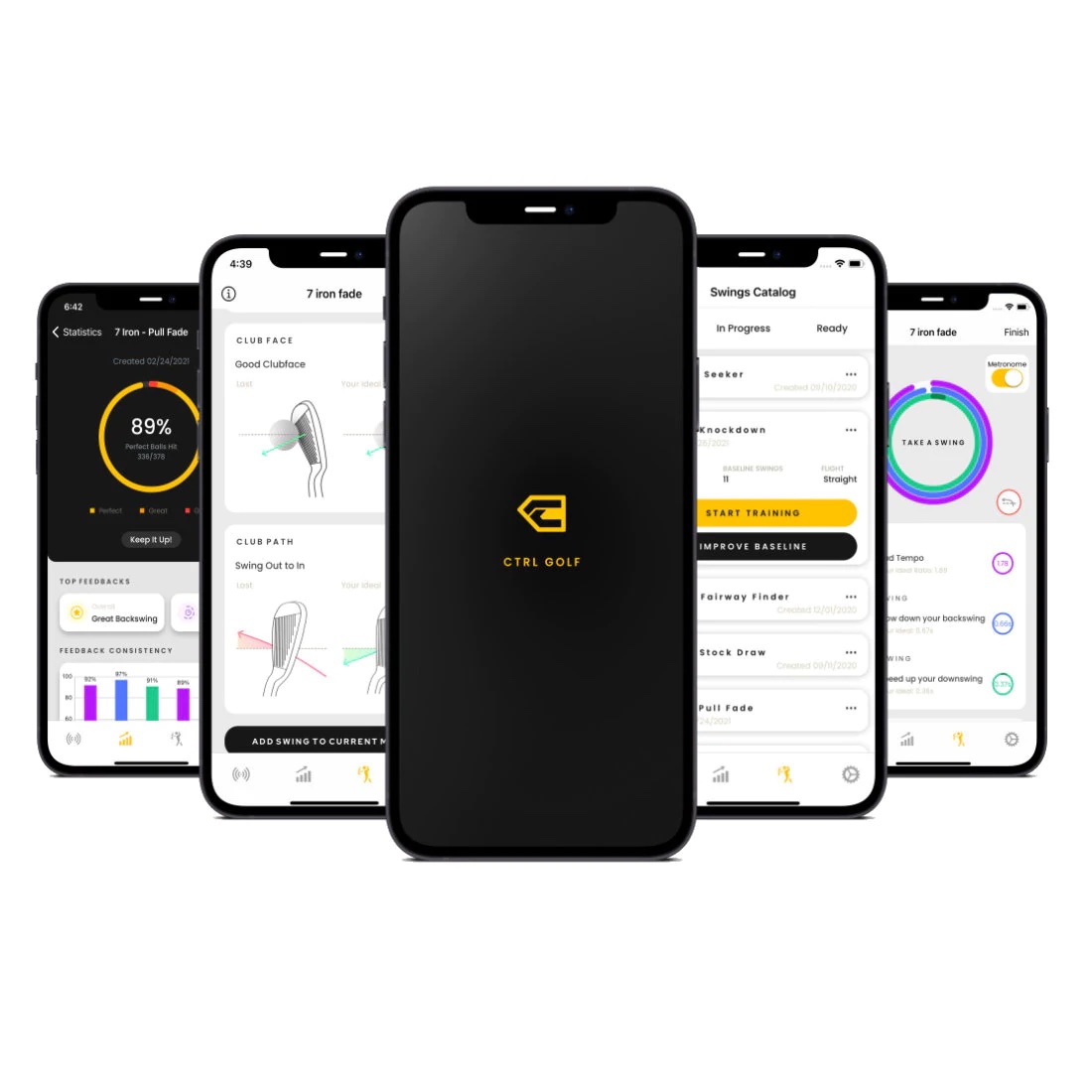 The data that you receive after every shot can seem like a lot at first, but as you learn how to digest it over time, it's a simple check on the app to see how you performed. It immediately makes your practice much more productive and attentive as you begin to know what a good swing feels like, leading you to "guess" what the output would be after contact.
You're no longer mindlessly banging balls and every swing has a purpose. From there, the beauty of the human condition takes over. You're actively and attentively grooving your most consistent swing. 
The Takeaway
The CTRL is great in both the simplicity of its design and the complexity of its deliverables. A sleeve and two sensors can give you the feedback you'd attempt to glean from a Trackman or Foresight launch monitor session, but in a much more understandable way.
In writing this, the words productive and actionable seem to come up over and over, and that's the entire point of the product. You're not going to get better if you're practicing mindlessly without a purpose. With CTRL you can't help but pay attention to what you're doing, which in turn leads to better results quicker. 
Simply put, if you're a golfer looking for more consistency, you're not going to find it in new irons or a new driver. Instead of throwing money at equipment, make an investment in the swing you were born with and groove it with CTRL.
---
The CTRL Swing Master is available on CTRL Golf's website. It retails for $449.99, but is currently discounted to $349.99. You can learn more about the product and the company by visiting their website here.