Unfortunately for players and fans, the weather that was predicted for the Players Championship, at least through Thursday morning, has been annoyingly accurate.
At 5:35 a.m. EST on Thursday morning, PGA Tour Communications announced that first-round tee times would be delayed by at least one hour. Twenty minutes later, they announced that preferred lies — lift, clean and place — would be in effect for the first round.
Preferred lies will be in effect for the first round of THE PLAYERS. https://t.co/0kI7dtFyHB

— PGA TOUR Communications (@PGATOURComms) March 10, 2022
We're not going to pretend to be meteorologists, but according to the PGA Tour's official weather report, "a frontal boundary drops into northern Florida and stalls" sounds bad.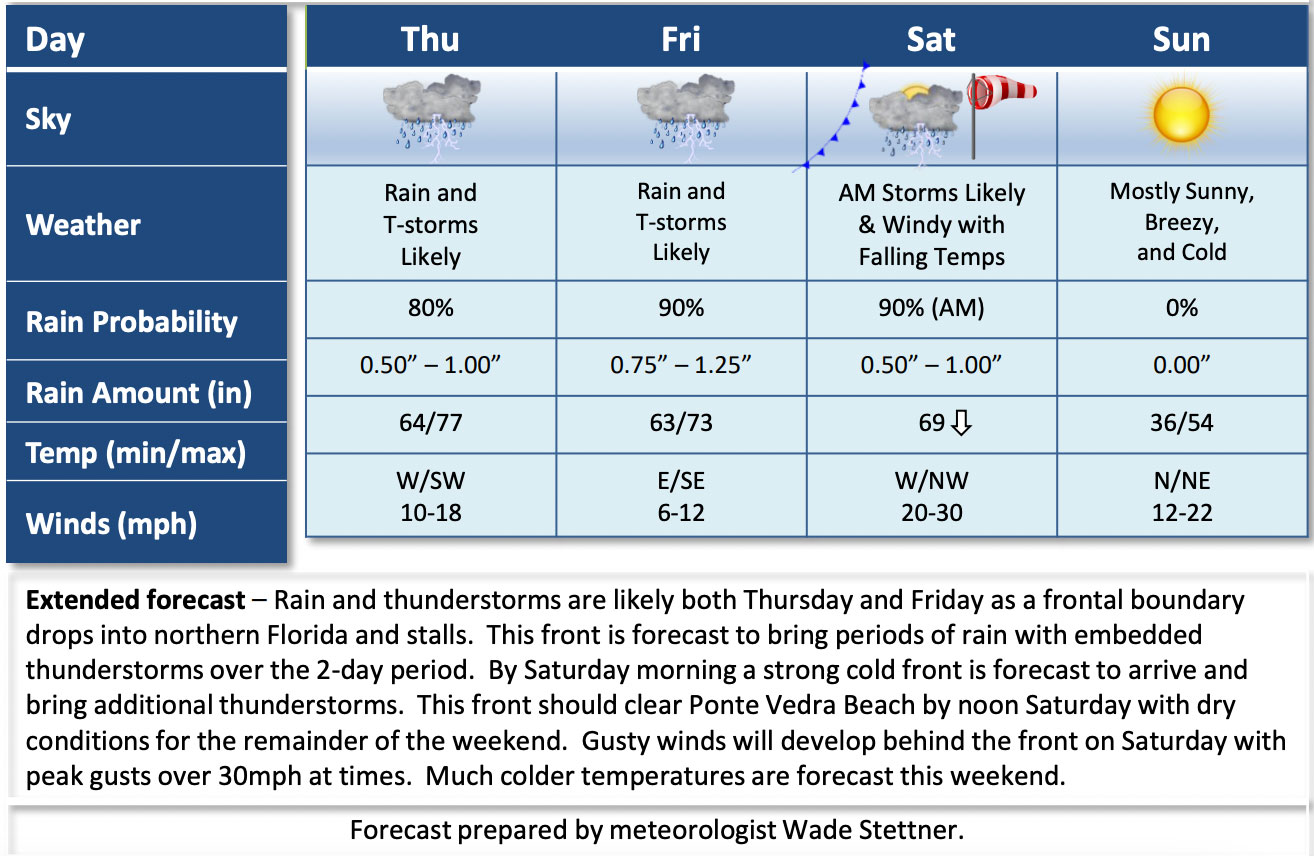 As that front moves out, a cold front is expected to bring in more thunderstorms through Saturday morning while the wind and temperature drop will stick around through Sunday.
If there is a silver lining, it comes from the PGA Tour Handbook, which has a special provision for the Players Championship.
The special clause for the potential extension of the Players Championship may actually come into play! pic.twitter.com/RPZ6uKuGcL

— No Laying Up (@NoLayingUp) March 10, 2022
The Tour bylaws forbid final-round play to extend into a Tuesday finish except in very specific instances, but the Players Championship has no such cap on it, meaning this tournament will get completed come hell or (literal) high water.