While Bryson DeChambeau has been hogging the headlines concerning weight fluctuation during the restart of the PGA Tour season, World Golf Hall of Famer and PGA Tour Champions stalwart Colin Montgomerie has been showing off a body transformation of his own in recent days.
With the over-50 circuit returning next week at the Ally Challenge, Monty's swing coach, Kevin Craggs, shared some side-by-sides of his pupil depicting not only a swing change, but a body change as well.
Montgomerie is down about 40 pounds, and apparently the weight loss has had other brought a few more benefits to his game.
Five months of getting Fitter – Faster and technically ready to get back behind the ropes of competition. @montgomeriefdn a genuine inspiration to those who have a passion to improve #winner #inspiration #legend #GOLFTV #golfchannel #skysports #troongolf @BunkeredOnline pic.twitter.com/luCHyrUpso

— Kevin Craggs (@kevincraggsgolf) July 17, 2020
His posting on social media has shown off his trimmer physique, but Monty hasn't spoken much publicly about it, but he did give a short response to a question about what other benefits he's seen from his weight loss.
Lost some weight and added some distance.

— Colin Montgomerie (@montgomeriefdn) July 17, 2020
As Golf.com's Luke Kerr-Dineen pointed out, Monty's body and swing change appears to be an homage to his move from earlier in his career. As you can see in Craggs' side-by-side above, Monty has got the club going more around his body than in recent years, which mirrors his position at the top from 2005.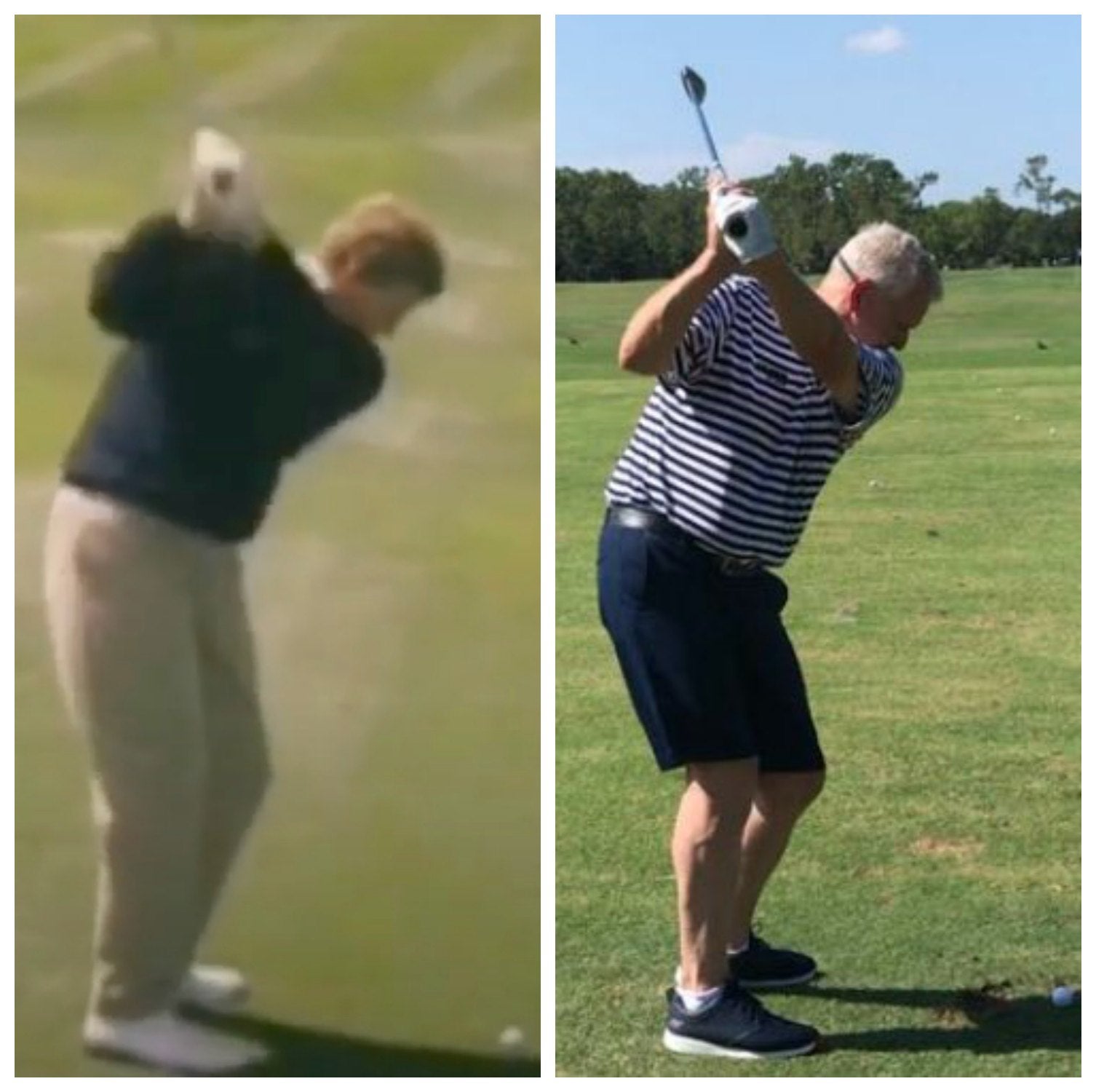 That position and swing helped Monty to win 31 times on the European Tour and claim eight European Tour Orders of Merit, and it's not like he's been a chump on the Champions Tour to date.
Monty has won seven times on the senior Tour since joining in 2014, including three senior major championships.