Necessity is the mother of invention, and it would stand to reason that Czech Tour pro Ondrej Lieser really hates his clubs banging together while he plays.
That conclusion can be drawn by the golf bag the 29-year-old is using this week at the European Tour's Magical Kenya Open, which is made by the Czech company Golf Geum Technology.
Lieser, who is ranked No. 186 in the world, is using a bag that features an inside-out design called the Decolt Grand. Made out of carbon construction, the bag features iron holders on the outside of the typical bag setup with the interior used to house his driver, fairway woods and putter.
Ondrej Lieser, ranked No. 186 in the OWGR, has quite the unique bag this week at the Magical Kenya Open😂 pic.twitter.com/rFHGifZHSg

— Zephyr Melton (@zephyrmelton) March 18, 2021
According to Golf Geum Technology's website, the Decolt Gand comes as a regular carry bag, a two- or three-wheel push cart or an electric trolley. The only one available for order, however, is the electric trolley and it comes with a steep price tag: €5,600, or about $6,600..
The bag of Ondrej Lieser 👀#MagicalKenyaOpen pic.twitter.com/S8D87QNC8g

— The European Tour (@EuropeanTour) March 17, 2021
The obvious question that comes to mind when seeing the innovative bag is a simple one: what happens when it rains? 
The designers clearly had that in mind when they created their rain hood, which looks and functions very similarly to any other golf bag's rain cover.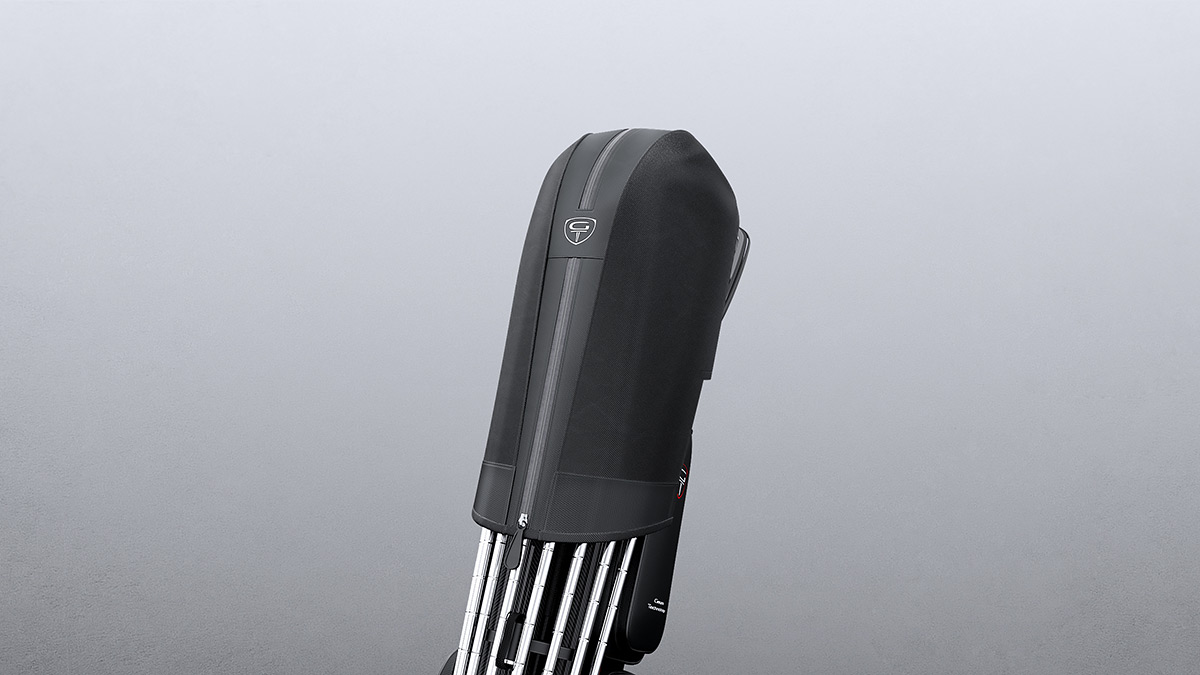 The bag has clearly worked well for the Czech national as he has won his previous two Challenge Tour starts at the Andalucía Challenge de España and the Challenge Tour Grand Final. 
"That's my main sponsor. It's a Czech company," Lieser said in an interview at the Grand Final last November. "They build this trolley. They all come with three versions: you can have an electric engine in it with a remote control, then you have a two-wheel trolley or what I have today, a three-wheel manual trolley. I know it looks funky, but I like it.
"There is (a benefit for having the clubs outside of the bag), it's much easier to just take them out… and it does have cover when it rains."
Ondrej Lieser's Trolley Appreciation Tweet 🙌 pic.twitter.com/eohGGJZaqR

— Challenge Tour (@Challenge_Tour) March 4, 2021
He seems poised to make the weekend this week in Kenya as well thanks to a second-round 3-under par 69 that has him inside the cutline at the time of this writing.