Preconceived notions and biases are built into a golfer's DNA, whether that be brand loyalty bequeathed by a set of hand-me-down clubs or simply falling victim to equipment manufacturers marketing departments.
All of that is supposed to be thrown out the window, however, when one goes in for a club fitting. After all, the reason a golfer gets fit in the first place is to find the best possible club to fit their game; not jerry-rigging your game to fit a piece of equipment.
That's easier said than done, of course, thanks to those aforementioned preconceived notions and biases, and not simply reserved for the average weekend golfer, as a recent Jordan Spieth interview revealed.
When you think of the three-time major champion and his equipment, there's only one club that seems synonymous with Spieth: his Scotty Cameron 009 putter with a Triple Black finish.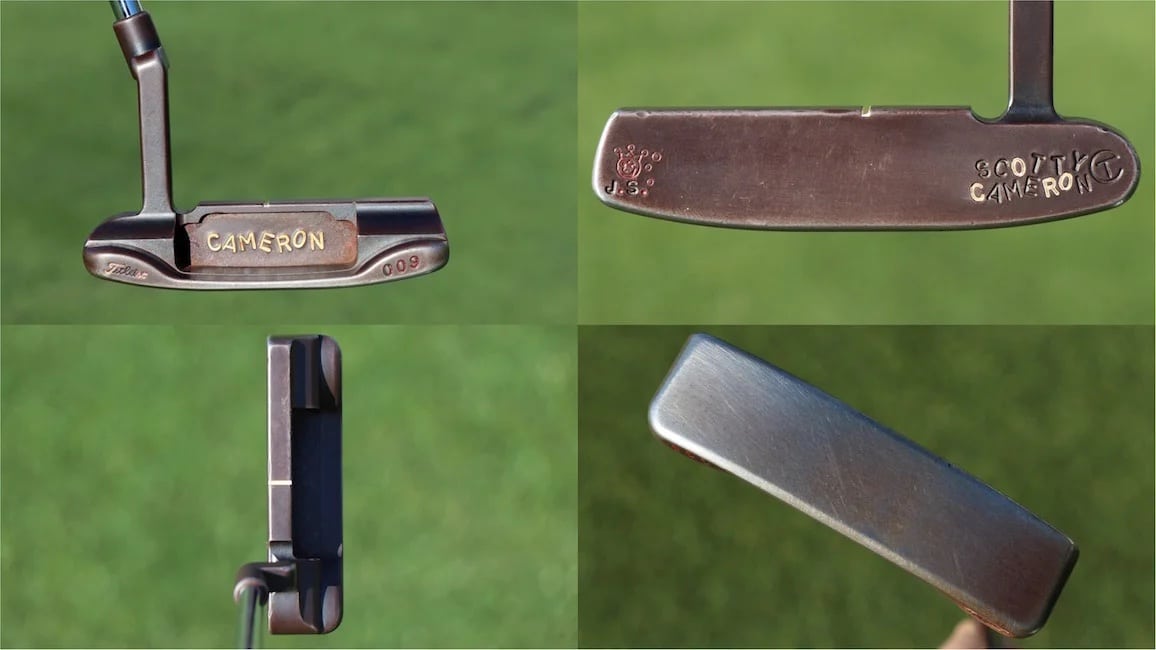 Appearing on Inside The Circle T, a YouTube series in which Cameron loyalists talk about their putters, Spieth told Scotty Cameron Tour rep Drew Page that even he did a little manipulation in order to find the putter he wanted.
Now, Spieth wasn't your typical junior golfer going in for a putter fitting at a local big box store; as one of the top juniors in the country, Spieth was invited to go into the Scotty Cameron Putting Studio in California to get fit like a Tour pro and on multiple occasions, he brought his own biases into the fitting: first, overcoming those to walk out with a Scotty Cameron Teryllium 1.5 putter that fit his stroke.
 

 

View this post on Instagram

 
"I really wanted to go in and get a GSS, because my friends at the club I grew up at were like, 'Dude, this is like a $5-10,000 putter; this is German Stainless Steel, it's soft, it's what Tiger uses, it's what all the pros were using," Spieth said of his first visit. 
"I wanted to be open to maybe what would be the best for me, but in the back of my mind, we didn't try a GSS for like the first 3 or 4 putters that I was hitting there, and I was like, 'Hey, do you care if I try one of those? I just kind of want to see the feel.'"
Spieth walked out of that first fitting with a Scotty Cameron Teryllium 1.5 putter, which he used to great success for the next four years or so. As he was wrapping up his high school career, Spieth headed back to the Putter Studio, this time with stronger biases despite having a fantastic putter already in his bag.
"Adam Scott had a 009, Geoff Ogilvy was putting with a 009, those were like my favorite players," Spieth said. "I really wanted a Triple Black 009. I was putting great with my putter in the studio, but I tried out (the 009) and was like, 'This is just a different look. This would be a good idea if I kind of wanted to look at something different.'
"I remember just trying to justify it, doing anything I could to walk out with a different putter than I walked in with."
As Page elaborated, it wasn't just Spieth justifying a new look, he went so far as to miss putts on purpose with his Teryllium and make them with the 009 he had set his sights on.
"Yeah, it was like, 'This one (the Teryllium) is rotating too much, maybe if I try this one over here (the 009), it would be better.' I would manipulate the stroke a little bit."
Spieth did eventually walk out with the 009 he wanted, and even though he admittedly felt he was putting better in the immediate aftermath with the Teryllium, he switched to the 009 that he's still using today.
"It's not Triple Black anymore, it's almost like chrome on the bottom now, and it's pretty rusty," Spieth said. "It's got its nicks, but whenever I switch to something else for a day and I look back at my putter, it just has that look to it that's just been great for me."
Twelve PGA Tour wins, three majors and nearly $48 million in on-course earnings later, maybe those preconceived notions aren't the worst thing to come into a fitting with… so long as you're Jordan Spieth.
You can watch the full interview with Spieth below.