There are two burning questions for golf fans in the lead-up to this week's fall playing of the Masters Tournament: how will Augusta National play, conditions-wise and how will Bryson DeChambeau attempt to dismantle the course?
As with every Masters, the course changes over the course of the week as it gets into tournament shape, but Rory McIlroy offered an early scouting report to ESPN.com's Bob Harig from his visit two weeks ago: trickier than usual around the greens and soft.
Of course, soft conditions play into the hands of the bombers, and the current bomber in chief, DeChambeau proved that during a recent practice round alongside former Masters champion Sandy Lyle. In a game of telephone, Lyle relayed DeChambeau's club selections to Carl Paulson, co-host of "Inside the Ropes" on SiriusXM PGA Tour Radio.
No. 1 (Par 4, 445 yards): Sand wedge
No. 2 (Par 5, 575 yards): 8-iron
No. 3 (Par 4, 350 yards): Flew the green with 3-wood off the tee
No. 8 (Par 5, 570 yards): 7-iron
No. 9 (Par 4, 460 yards): Sand wedge
No. 10 (Par 4, 495 yards): Pitching wedge
No. 11 (Par 4, 505 yards): 9-iron
No. 13 (Par 5, 510 yards): 7-iron (hit 3-wood off tee)
No. 15 (Par 5, 530 yards): 9-iron
No. 17 (Par 4, 440 yards): Sand wedge
What's Bryson going to be hitting into the greens at The Masters?@CarlPaulsonGolf got an inside peak from Sandy Lyle during a recent practice round Lyle played w/ DeChambeau at Augusta. pic.twitter.com/KVZqK8A2Rl

— Masters Radio on SiriusXM (@SiriusXMPGATOUR) November 3, 2020
GolfDigest.com's Joel Beall got similar intel from a source on the grounds of Augusta National, and with the help of Google Earth, was able to show what Bryson's shot trails looked like on a number of notable holes. 
Here is a sampling:
Hole 1, Tea Olive: Par 4, 445 Yards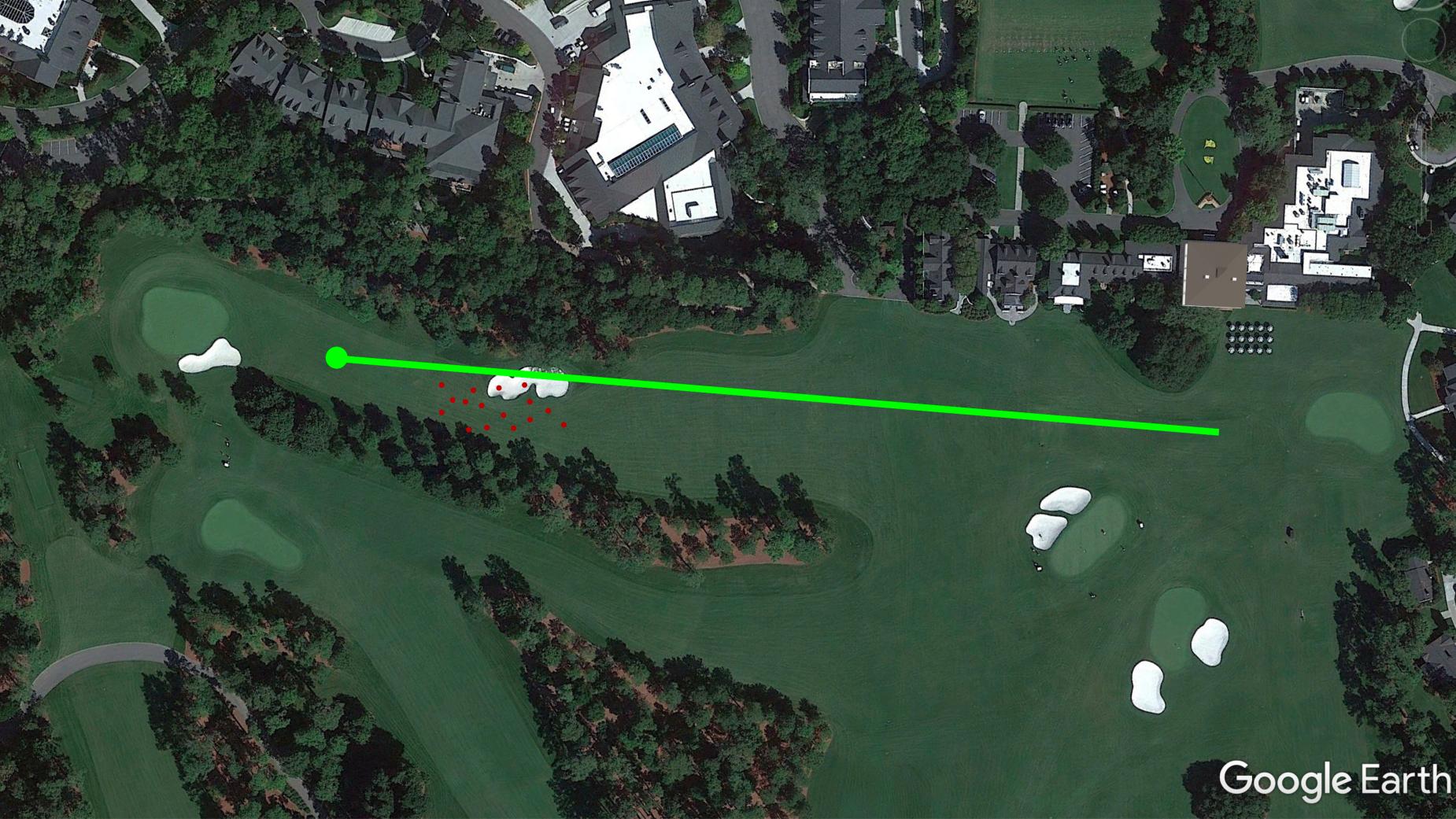 Hole 5, Magnolia: Par 4, 495 Yards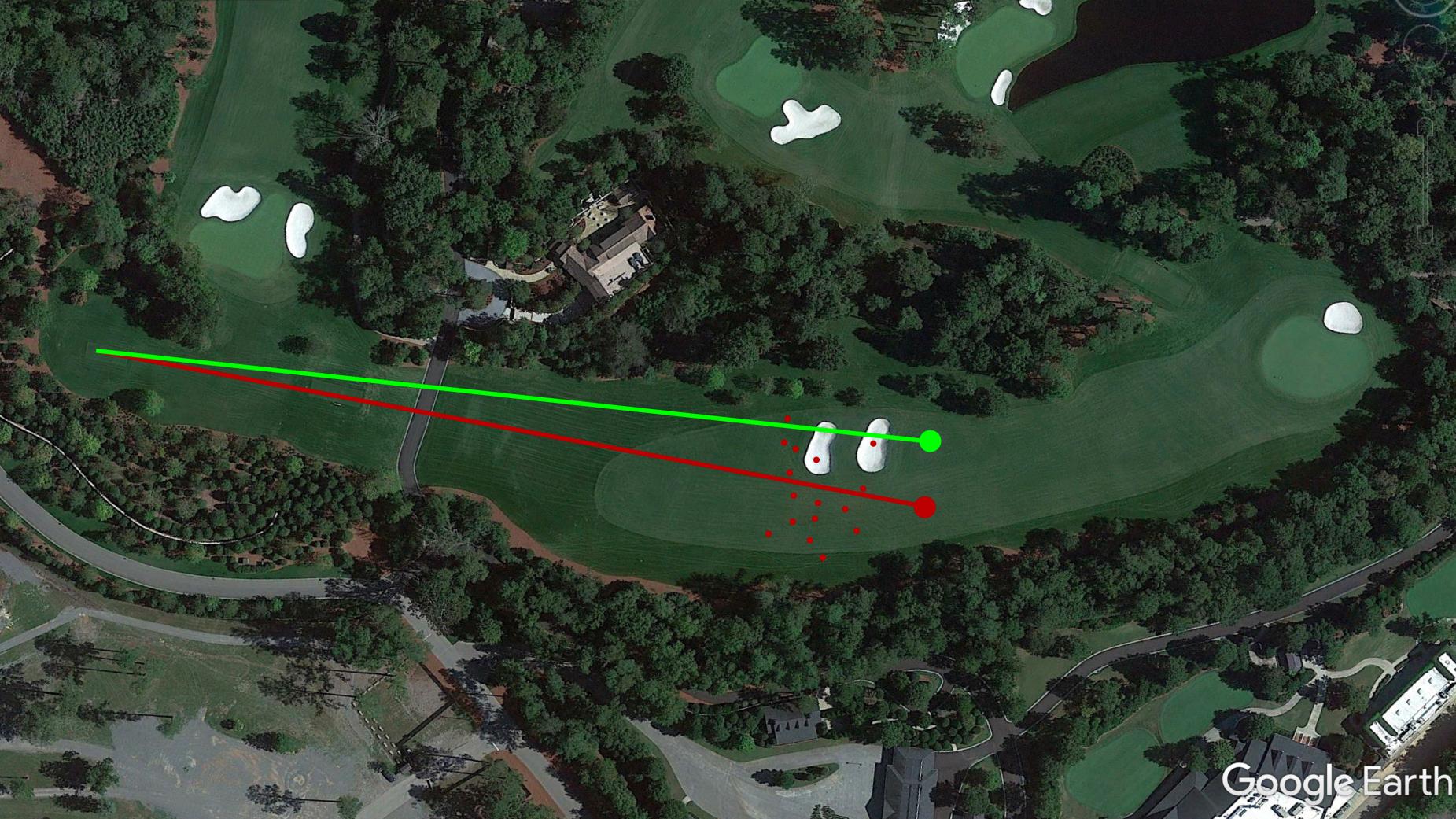 Hole 13, Azalea: Par 5, 510 Yards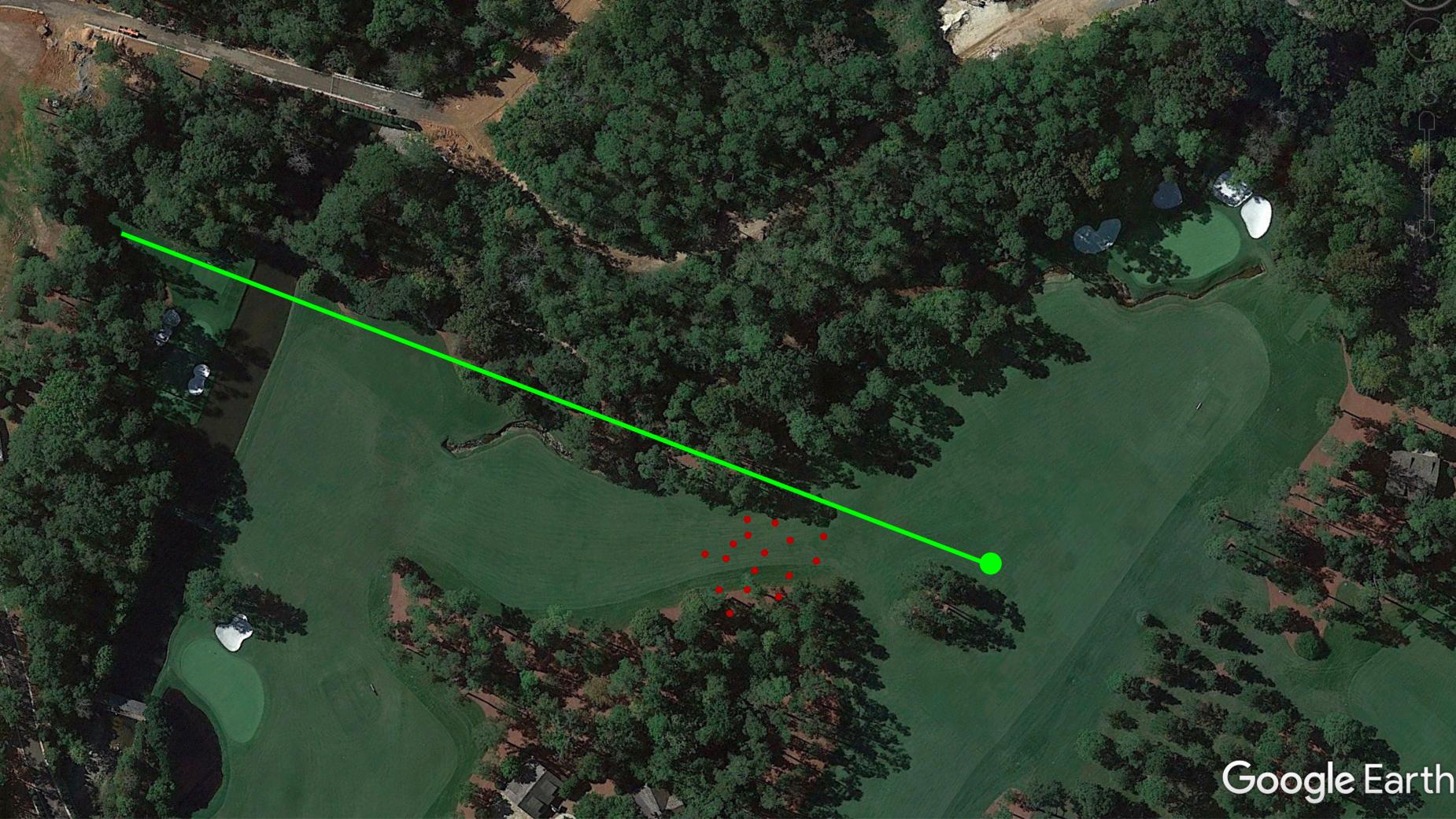 Hole 15, Firethorn: Par 5, 530 Yards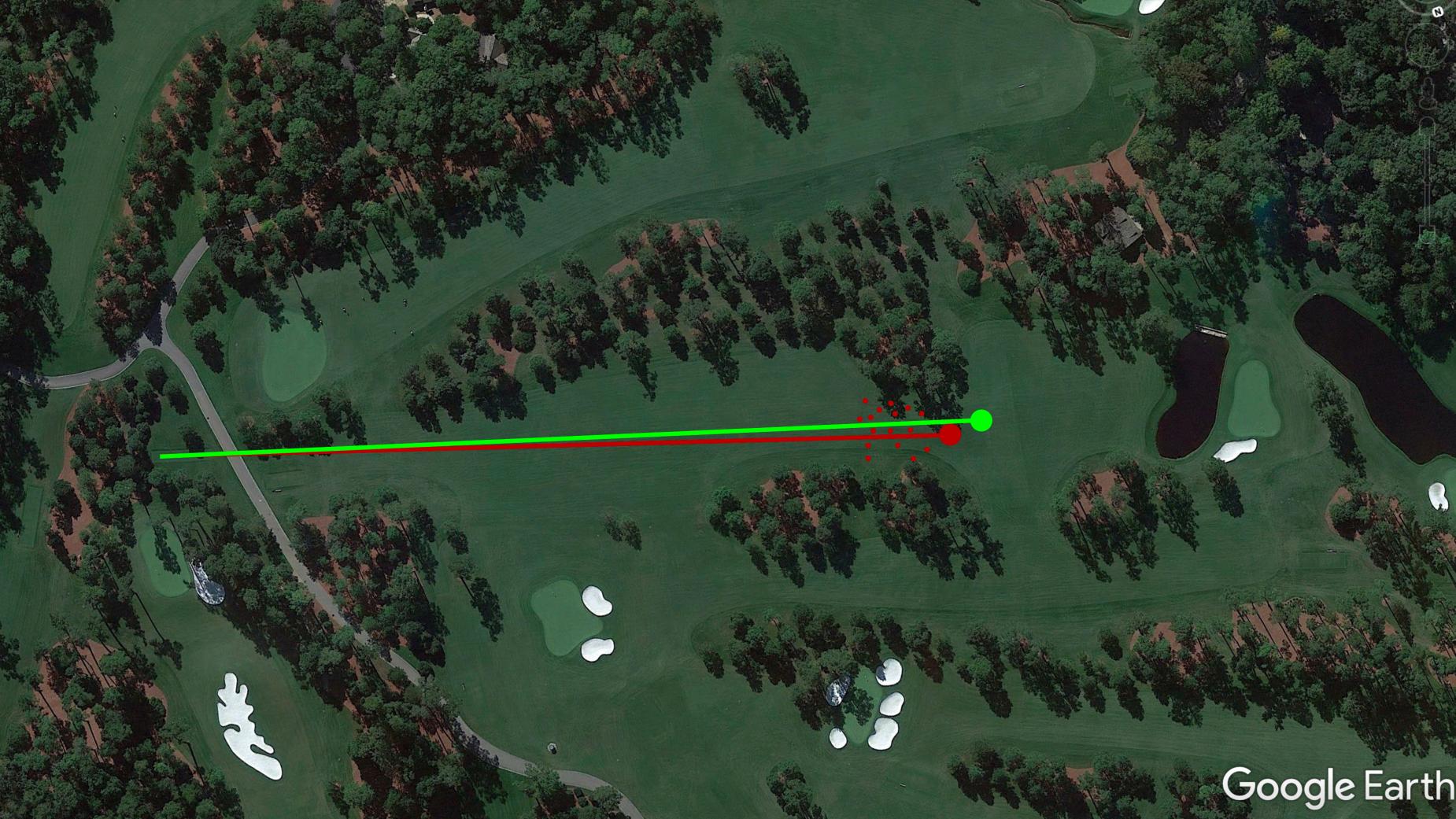 Given his length and the intel, it's not anywhere near outside the realm of possibility that DeChambeau could be on five greens under regulation, giving him the opportunity to two-putt for birdie, not to mention the short irons he has into practically every par-4 on the course.
This Masters was already going to be unlike any other we have ever seen in November and without patrons. Bryson's making it even more interesting.