The A.W. Tillinghast greens at the iconic Winged Foot West Course are legendary in their dramatic undulations. If the weather and the USGA present firm and fast conditions with speeds of up to 14 on the Stimpmeter this weekend, they could present a historic challenge.
While on a fabulous golf trip earlier this week, my group and I had a brief wait on a tee, with our caddies. The question was posed to me, "How will the incidence of 3-putts per round at Winged Foot compare to the averages on the PGA Tour?" 
Living in lower Connecticut, the four of us have played "The Foot" many times and are very familiar with how difficult the greens can be. I cited the 2020 Tour average of 0.53 3-putts per round (approximately one 3-putt every two rounds) and offered that the Open's number could be quite a bit higher, but not greater than the 1.0 number suggested by my enthusiastic companions.
Below are some numbers for perspective.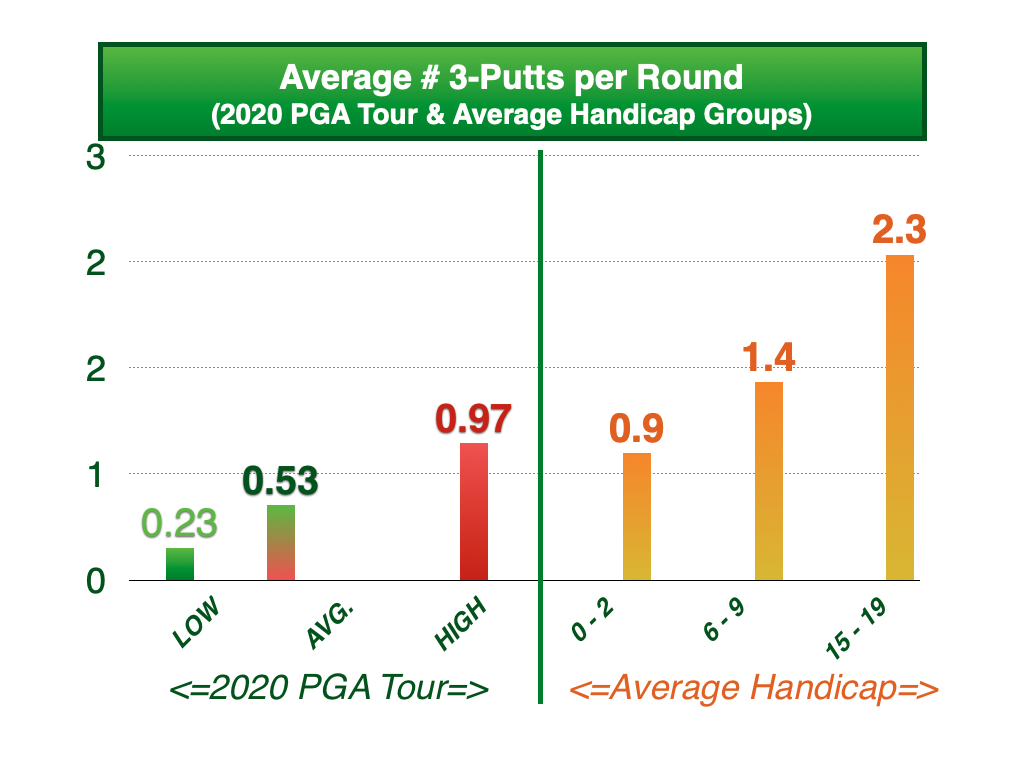 Note the LOW incidence of 3-putts occurred at the recent BMW Championship at Olympia Fields. A very limited field of the 69 best players left in the FedEx Cup Playoffs. The HIGH was at The CJ Cup @ Nine Bridges in Korea. Again a limited field, no cut.
The Average Handicap ranges are from our extensive ShotByShot.com database of more than 400,000 rounds.
I thought that my friends, and our the caddies, were going overboard offering that this year's 3-putts would exceed one per round until I looked at the U.S. Open history.
In the last 10 Opens, two have exceeded 0.9 3-putts per round and four have produced more than one 3-Putt per round. The highest 1.54/round was recorded at Chambers Bay – remember that mess?
All this in mind, I am siding with my enthusiastic friends. I believe Winged Foot will not disappoint and produce greater than one 3-putt per round. Want to bet?
---
Peter Sanders is the President and a founding partner of ShotByShot.com, a unique strokes gained analysis program that helps golfers determine the precise strengths and weaknesses of each facet of their golf game.
Peter has worked with PGA Tour players and major champions such as Zach Johnson, Lucas Glover, Smylie Kaufman, Zack Sucher, Sepp Straka, Dylan Frittelli and Michael Thompson to analyze and interpret their data for game improvement. 
Read more from Peter on his Niblicks of Truth blog at ShotByShot.com.