As we celebrate the return of Tiger Woods to (somewhat) competitive golf this week, we're reminded of Woods' tenacity, work ethic and talent.
Woods, however, has long contended that he was not the most talented golfer on the Tour during his career: that label was placed squarely upon John Daly. Long John's legend has only continued to grow in the years since and it was once again solidified over the weekend as Daly shared an incredible drunk food order on Instagram.
Daly ordered $446.10 worth of Taco Bell via Uber Eats on Saturday night, sharing the top half of his receipt, which included 10 Crunchy Taco Supremes, 10 Spicy Double Steak Grilled Cheese Burritos, 5 Grilled Cheese Burritos, three Nacho BellGrandes, one Beef Burrito and 20 Mild Sauce packets.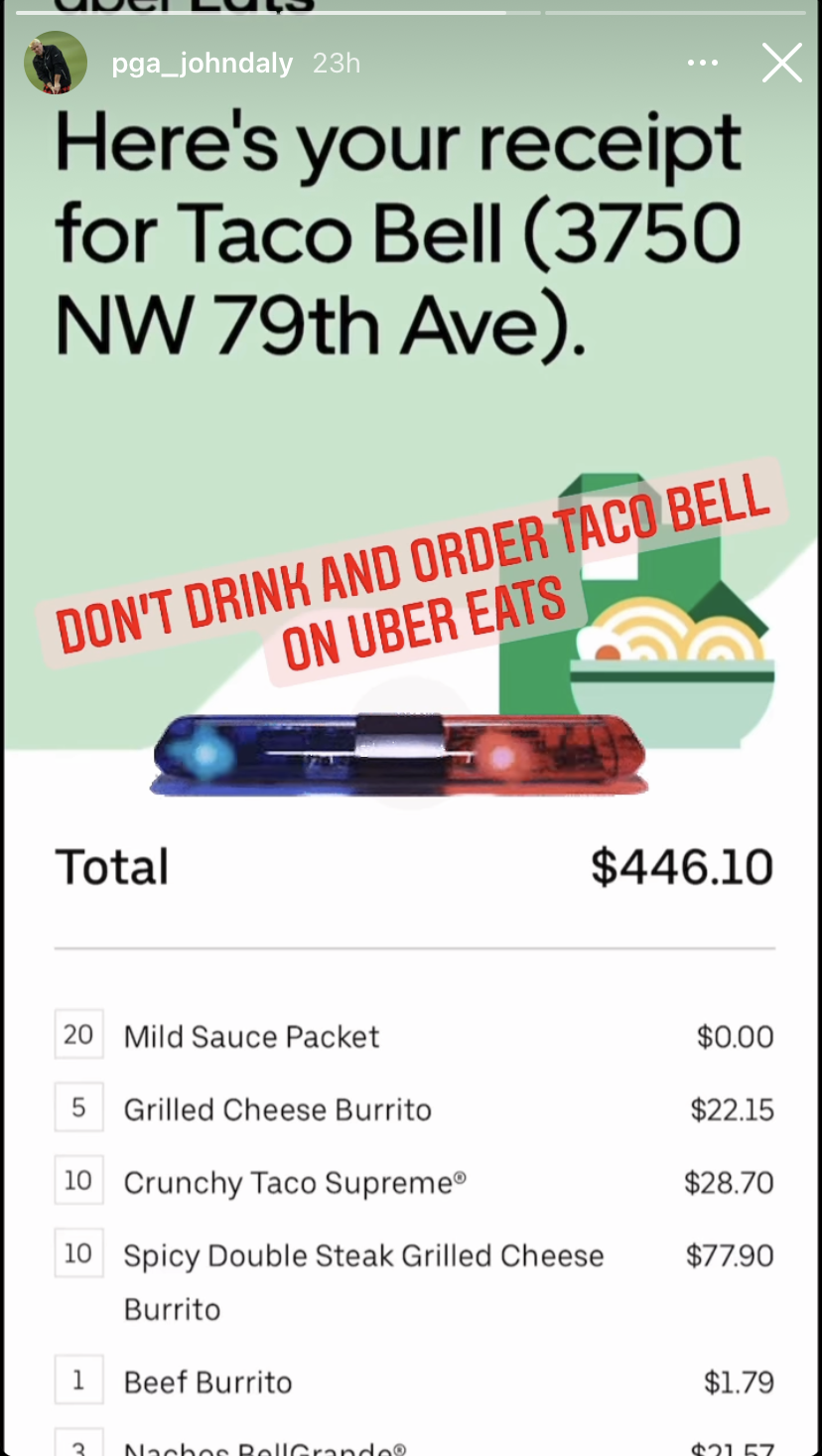 All of that only accounted for roughly one-third of the entire order!.When the food arrived, the Uber Eats driver was understandably weighed down by the massive order and as JD put it, "Give this guy a fkn tip!"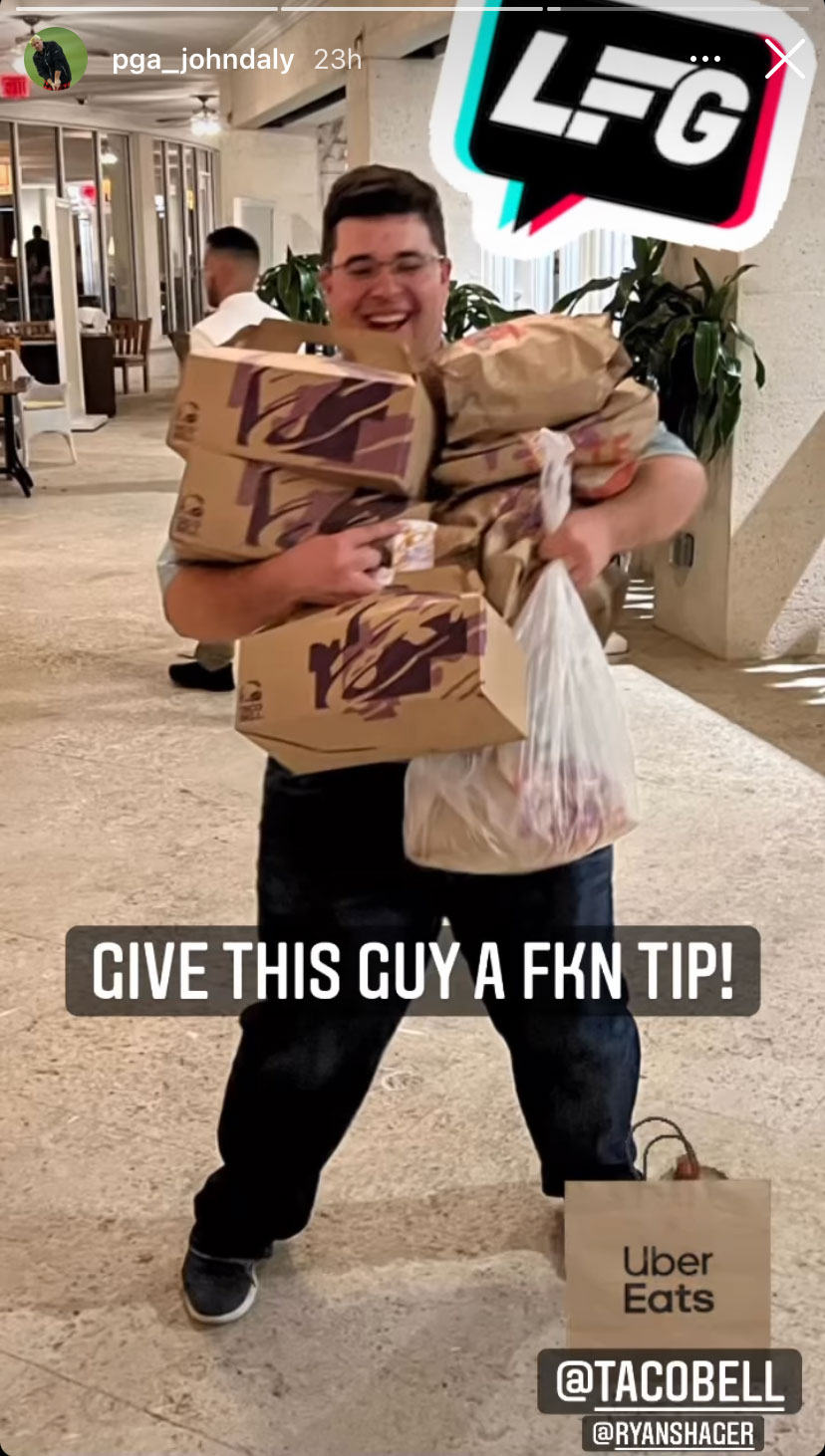 It's good to know with all the divisiveness in the world today, one man can still bring us all together. King stay kings. 👑