The last time many PGA Tour players received a frantic last-minute text message from officials in Hawaii, there was allegedly a ballistic missile on its way to the islands. 
Thankfully, that was a false alarm, but the one players in the field at this week's Sony Open in Hawaii got Wednesday night about internal out-of-bounds stakes being put up prior to Thursday morning's opening round was the real deal.
With no grandstands or fans in attendance, players during their practice rounds had taken advantage of an opening off the 18th tee that allowed them to hit their drives down the 10th fairway and flip a wedge over some palm trees onto the green of the dogleg par-5 in two shots.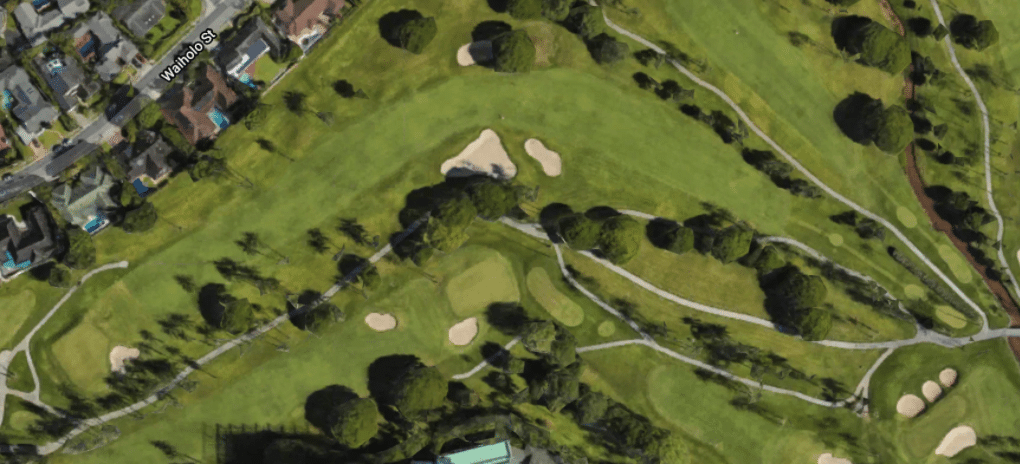 Having seen players use the shortcut, officials made the last-minute decision to put up some internal out-of-bounds stakes so that players couldn't take advantage of cutting the corner.
"The funny story was I (was) playing my Pro-Am yesterday and Justin Leonard, who is a really good buddy, just happened to be on that green we were playing," Billy Horschel told PGATour.com. "He goes, 'Hey, do you think about going down No. 10?'
"In years past that never even crossed my mind. I'm like, 'No.' Then he said, 'Well a lot of guys are. They are having like flip wedges into the green.' So, I was like, 'Well, maybe I'll have to look at it when I get on the tee.' But somewhere around 7 p.m. last night, we got a text saying that there was an internal OB now on No. 18, which is smart. I think the hole should be played the way it was designed and not take advantage of whatever you want to take advantage of."
Most players didn't have too much of an issue with the decision as the stakes ran out short of the green, meaning the OB was only in play for most players' tee shots and not their approaches into the short par-5.
"The only thing was a little troublesome about it was we didn't know where they were going to be," Brendan Steele said after the first round. "I was hoping that they would do the right thing and only put them where guys would try to go in between the trees down 10 fairway and not where if you over-hook one trying to get it going left that it would actually go out of play. They did a good job."
PGA Tour Fantasy Insider Rob Bolton shared the 2020 shot dispersion on 18. The two dots in the "death zone," which would be out of bounds this year, belonged to Charley Hoffman, who made eagle and birdie over the firs two rounds before missing the cut.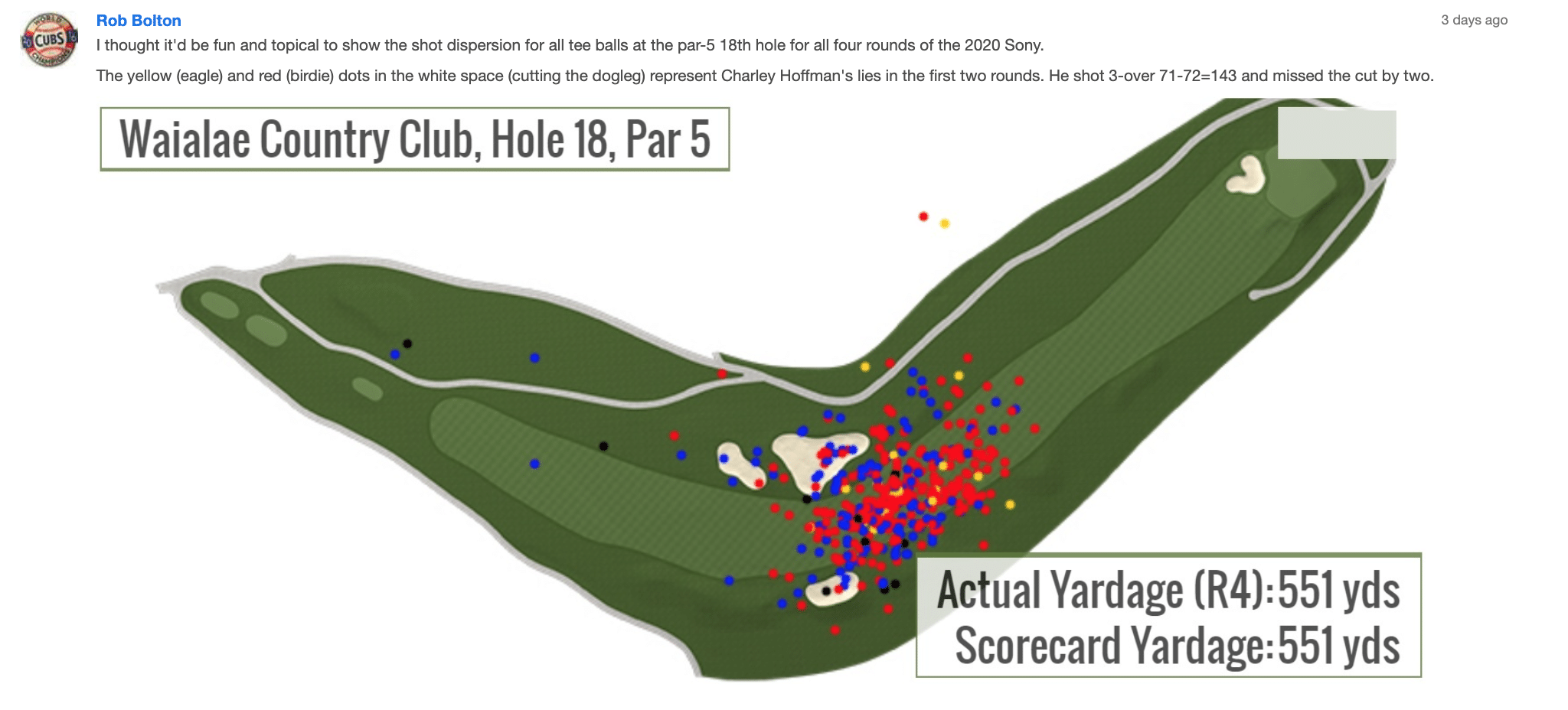 "I'm kind of shocked that anybody would put in-course out of bounds, no matter what tournament you play in," Jason Kokrak said. "I could see with fans being here, but there's really nobody around. So, I was kind of shocked that they had not done it in the previous years, but, hey, that's not my decision."
"It would be a significant advantage to hit it down 10," defending champion Cam Smith said. "I hit the best possible drive today and I had 9-iron in. If I had hit it down 10, I would have had gap wedge in, like 20- or 30-yards' difference."