Phil Mickelson has long been one of professional golf's beautiful minds, so when he was faced with a 78-yard approach into the severely-pitched 13th green on Sunday while well out of contention, Phil got creative.
Facing a pin placement tucked hard against the left side of the green with a tongue of the front greenside bunker guarding it, Mickelson opted to channel his inner links golfer on what was originally scheduled to be Open Championship week.
Instead of skipping in a wedge, Mickelson opted to pull putter and attempted to use the contours of the hole to get the ball close along the ground. 
The putt didn't have enough juice, eventually coming up just short of the green some 33 feet short of the pin. From there, he put the putter back into the bag, opted for his lofted wedge and cut the legs out from under a flop shot that resulted in a two-foot tap-in for par.
After the round, he explained his thinking.
"So the reason I tried to putt was the fairway prior to the green was pitched more severely right to left, and if I used that slope it was going to angle and get the ball working over to the left pin and possibly get close, whereas if I hit a wedge shot and flew it on to the front edge or just short, it wasn't using that extra pitch or contour to get the ball over to the left," he said. "I would have had to settle for a good shot being 12 or 15 feet right of the hole. I didn't hit it hard enough, but if I had hit that hard enough or the right speed, I think that ball could have gotten close to the hole to a tap-in, whereas a wedge I didn't see that being possible."
The 13th-hole par wasn't his last interesting decision on the day. Three holes later on the par-3 16th, Mickelson decided to play the 173-yard par-3 over water as a two-shot hole, laying up short and right in order to try to save par with his world-class short game.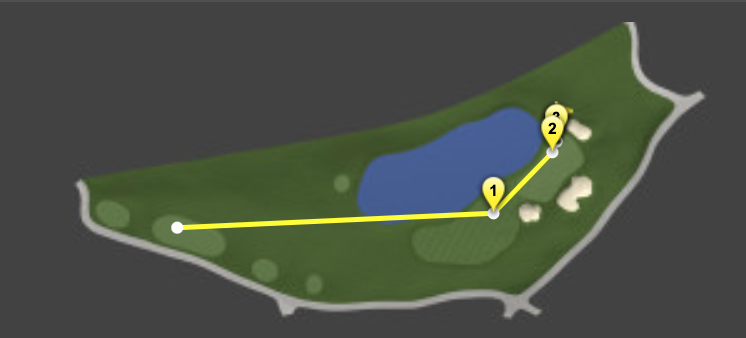 Phil defended that decision as one of simple statistics. Having played back-to-back weeks at Muirfield Village and having double-bogeyed the hole twice in three tries during the Memorial Tournament, he opted to take double-bogey 5 out of the equation in favor of attempting to make 3 the hard way.
"16 is a hard hole," Mickelson said. "I played it eight days. I'm 10-over. So I improved my score 0.2 today by playing for a 4, and I've made four or five doubles on the hole, and it just is a hard golf hole for me.
"Obviously you can't go left in the water, and when I go right, usually it's a hotter shot like I pull it or it draws and it's always on the downslope of the bunker, and I just can't stop it oftentimes on the green. So I just laid up to where I have an angle to putt it up the green, so I took a 5 out of play and I was trying to make a 3 and had a 12-footer for it."
Never a dull moment with Phil the Thrill.