The person who least needs to be reminded that Rory McIlroy hasn't won a major championship in seven years is Rory McIlroy.
And as he kicks off his 2022 campaign this week in Abu Dhabi, McIlroy revealed that he's adjusting his goal-setting this year to feature objective and attainable smaller goals that mimic someone who has won more than his fair share of Tour events and major championships: Tiger Woods.
Speaking on Wednesday from Yas Links, the host of the first DP World Tour event of 2022, McIlroy said gone are the days of writing results-based goals on the back of his boarding pass; instead, he's concentrating on goals that don't bring in the variables that go into winning an event, a season-long competition or a major championship.
"I want to hit over 60 percent of my fairways. I want my proximity inside 150 yards to be a certain number. I want my strokes gained: putting to be a certain number," he said. "So it's about trying to set yourself goals that you can control, that are objective and measurable, and those are the sort of goals I've started to set myself."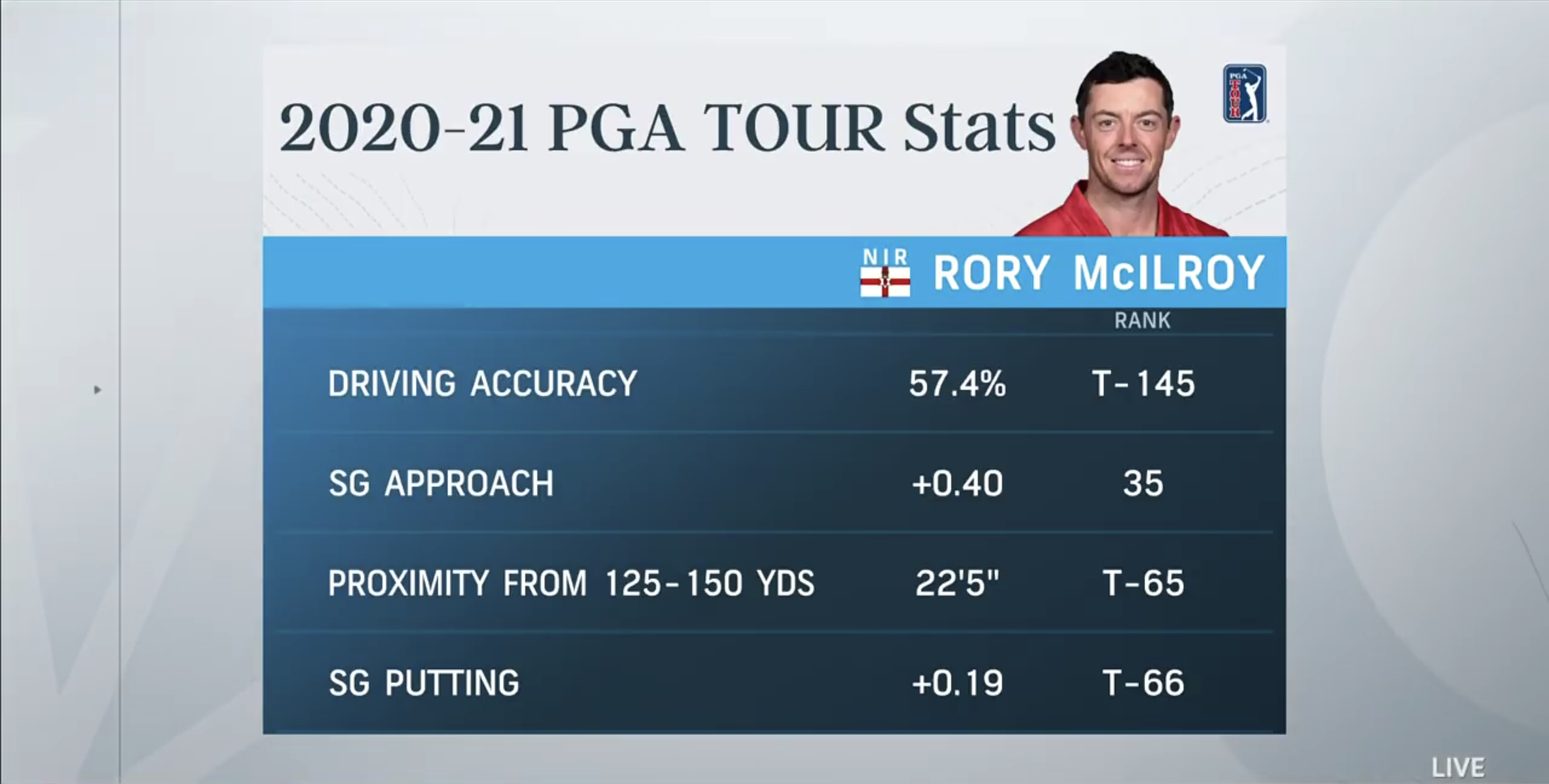 Expounding upon his fairways hit goal, McIlroy said he's channeling his inner Tiger to "pick and choose" his spots to hit driver, laying back in certain instances to become a more "measured and controlled golfer."
"The best player of the last 30 years, Tiger, he picked and chose where he hit driver, and he played a very, very controlled game," McIlroy said. "It didn't work out too badly for him. Not saying that my game compares to his in any way, but there are certainly aspects of what he did so well in the past that I would obviously love to put into my game."
Your Game
There's a lot recreational golfers can take out of Rory's goal-setting this year for implementation into their own game. We're often told to enjoy the process and let results take care of themselves. That's exactly what Rory was preaching by setting smaller-scale, albeit objective and trackable goals.
Following in McIlroy's footsteps (goals written on a boarding pass: optional, yet kind of cool), identify the areas of your game that you feel you can improve upon the most. Where are you giving up the most shots? What aspect of your game is keeping you from scoring the way you believe you can?
Perhaps first and foremost in this process-based goal-setting exercise is equipping yourself with an objective stats tracking system. Of course, we recommend SwingU Premium, which includes Versus, our industry-leading strokes gained platform for amateur golfers. If you're not quite to the strokes gained granular level, upgrading to something like SwingU Plus that keeps more basic statistics nicely and neatly, you'll begin to be able to see where your game is strong and where it is lacking.
The path to game improvement is simple, but it's not easy. It starts with a plan. Consider starting to build out yours today.