If you're able to drive for show and putt for dough, that's a tough combination to beat as Sepp Straka showed this week at the Honda Classic.
Straka outperformed 54-hole leader Daniel Berger eight strokes over the final 18 holes to chase down and win his first PGA Tour event thanks to some clutch play down the stretch. 
According to Data Golf, which tracks Strokes Gained per hole, Straka picked up +3.3 of his +4.2 Strokes Gained on Sunday over the final five holes of the tournament.
For the week, Straka ranked first in Strokes Gained: Off The Tee (+5.1) and fourth in Strokes Gained: Putting (+6.0).
Inside Straka's Strokes Gained Numbers
For the week, Straka picked up a field-best +15.2 Strokes Gained on the field average, most of which came off the tee and on the greens. Still, approaching the green, Straka was no slouch, picking up +3.3 strokes on the field average.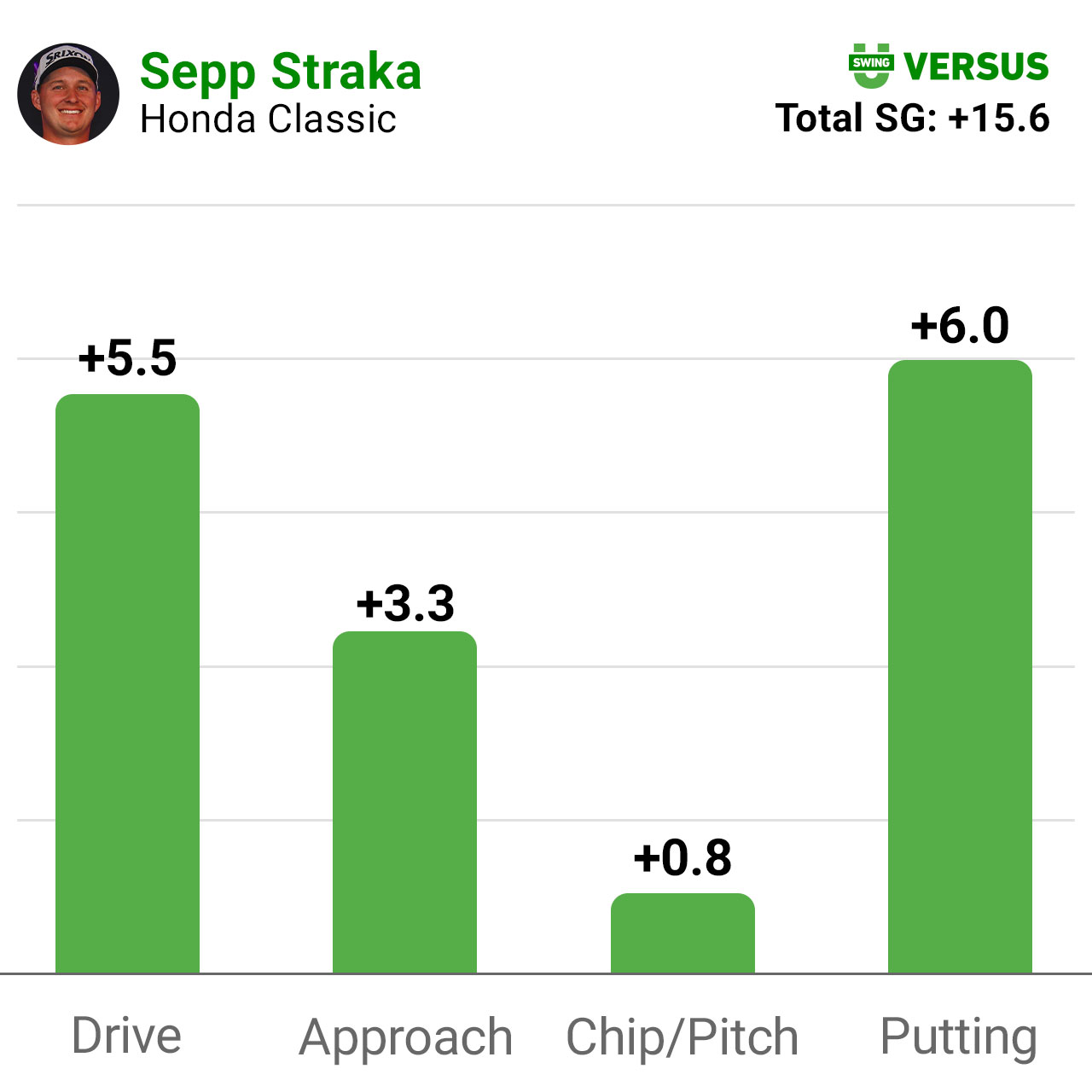 Around the greens, Straka was relatively average for the week (+0.8), but when it counted most in the final round, the 28-year-old Vienna, Austria native found a way to pick up 1.5 strokes on the field average. 
With the win, Straka becomes the first native of Austria to win on the PGA Tour and with it comes all the spoils he's worked his entire life to achieve.
"It's crazy. It's a lifelong dream of mine just to be heading to Augusta in a month or so," Straka said. "It's still surreal. I'm sure it'll sink in here before long, but yeah, it's just crazy."