In golf's minor leagues, every shot — and every dollar — counts, especially as it relates to the official money list on the Symetra Tour, the AAA of the LPGA Tour.
No one knows that fact more than Rachel Rohanna, who in 2015 secured her LPGA Tour card by just $284, the equivalent of a few strokes here or there over the course of a 20-event season.
Bouncing between the Symetra and LPGA Tours over the past five years, Rohanna again found herself on the top-10 bubble in 2021, but a wild four-stroke penalty would have been enough to cost her the cushion she earned her card by in 2015. 
Playing the Copper Rock Championship earlier this summer, Rohanna started her final round nondescriptly bogey-birdie when she reached into her bag and noticed another club — a U.S. Kids 23-inch 7-iron — had been dropped deep into the bag.
The club belonged to Rohanna's 3-year-old daughter, Gemelia.
Rachel Rohanna became the first mom to graduate from the Symetra Tour, overcoming a four-stroke penalty for having her daughter's 23-inch U.S. Kids club in the bag! https://t.co/Iw4SE36Hun

— Beth Ann Nichols (@GolfweekNichols) October 15, 2021
Rohanna called over a rules official who confirmed her fears that regardless of whose club it was, she would be penalized under Rule 4.1b, two strokes for each of the holes she completed (with a maximum of four penalty strokes) with 15 clubs in her bag; a four-stroke penalty.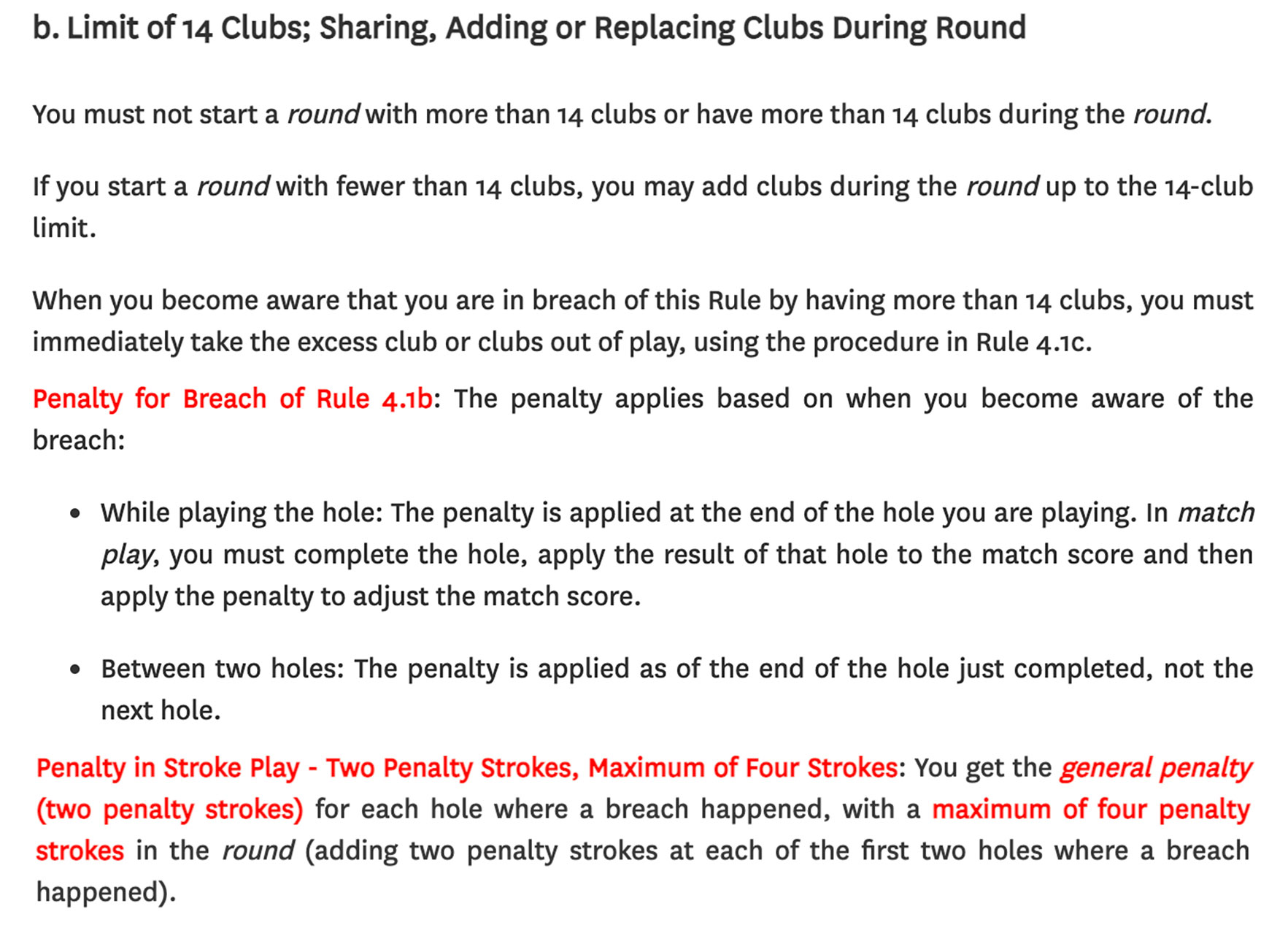 Knowing how valuable — and costly — those four shots would be, Rohanna couldn't help but look at the prize money results for her T55 finish that would have been a T30 were it not for her daughter's club making its way into her bag.
The verdict: $871.
"That was haunting me the entire time," Rohanna told Golfweek.com's Beth Ann Nichols of the money lost due to the penalty. 
Thankfully, the rules snafu happened early enough in the season that Rohanna had time to make up for the nearly $900 lost, and she was able to grab the 10th and final LPGA Tour card up for grabs with $4,429 to spare.
To add some more context, the Symetra Tour doesn't come close to offering the lucrative purses that golf fans are accustomed to on the PGA Tour. The Symetra Tour money list leader, Lilia Vu, made $162,292 in 18 events in 2021, about $7,000 less than what four guys made tying for 14th at this week's CJ Cup, so the margins are much smaller.
With her promotion to the LPGA Tour six years after her first, Rohanna is believed to be the first mom to earn LPGA status through the developmental tour.
Surely with more money on the line next year on the LPGA Tour, she'll be on the lookout for children's clubs in her bag before she tees off.