At 5-foot, 10 inches and 155 pounds, you could be forgiven for categorizing Matt Fitzpatrick as a prototypical short hitter, but as he has been proving all year, and especially at The Country Club this weekend en route to his victory at the 122nd U.S. Open, that categorization is no longer true.
Fitzpatrick has gained 5 MPH of clubhead speed over the past year, which translates into roughly 15 yards of distance, while not losing much of the accuracy that he's long been known for. 
Statistically, Fitzpatrick has been one of — if not the best — players on the planet for the past few months, but without a marquee victory to his name prior to Sunday outside of Boston, there were plenty of doubters. 
However, there's no doubting the data. Fitzpatrick ranked first in the field this week in Strokes Gained: Total and in the top-10 in both SG: Drive (+4.8) and SG: Approach (+5.7). A solid short game showed up as well for Fitzpatrick, who gained +5.6 strokes on the field average around the greens and +0.2 on the greens.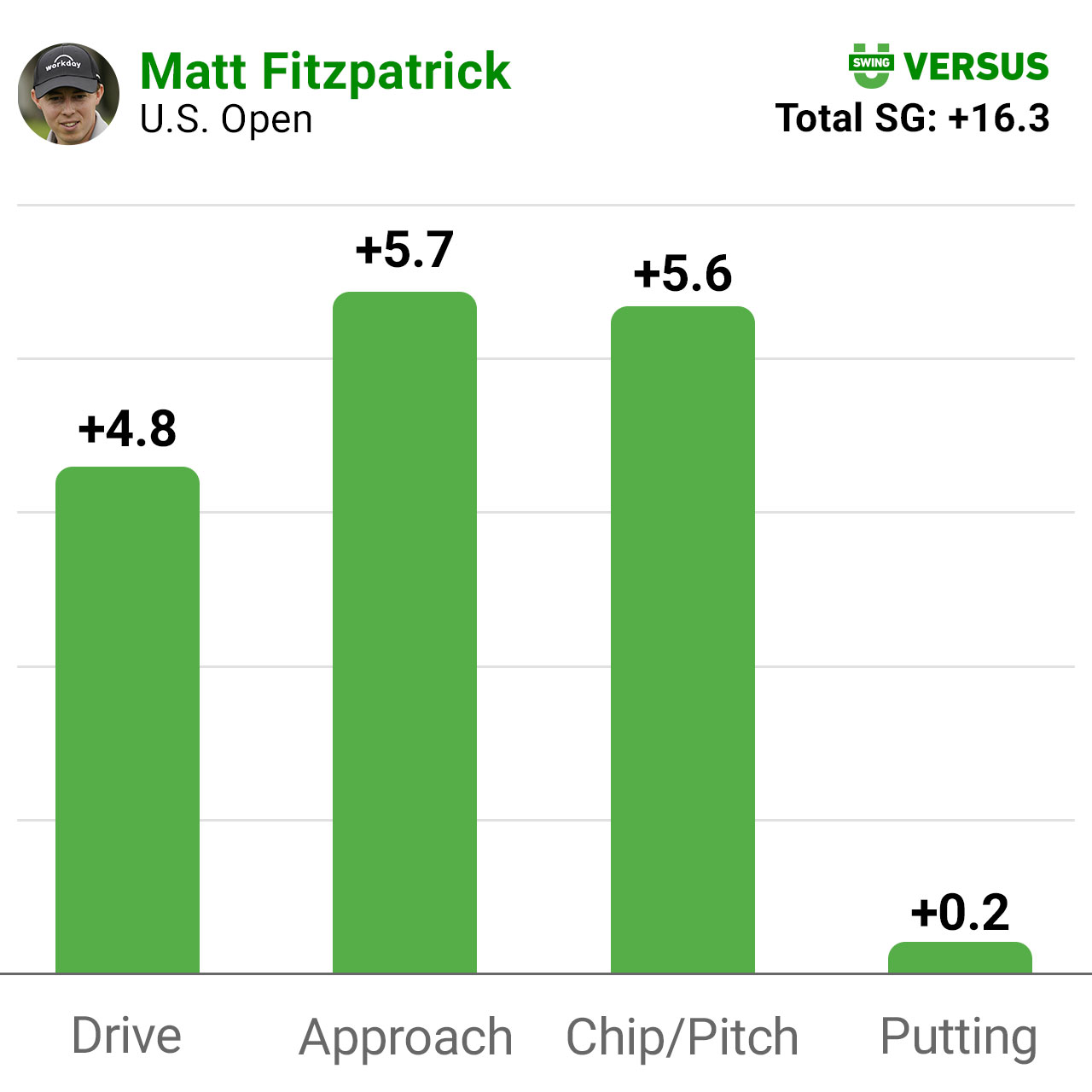 "Unbelievable. The feeling's out of this world," Fitzpatrick said. "It is so cliche, but it's stuff you dream of as a kid. Yeah, to achieve it, I can retire a happy man tomorrow."