Tiger Woods was lucky to be playing the weekend at The Players Championship. He didn't deserve it. 
There is no other way to say it after he needed bogeys from Jordan Spieth and Justin Thomas at 18 late on Friday to make the cut at TPC Sawgrass.  The first two days were the inconsistent Woods we have come to know since he last won a major nearly a decade ago. 
Now and then we find a glimpse of the old Tiger. The one who dominated the PGA Tour and had other pros in awe of the spectacle. That's what we saw on Saturday. Even his playing partner, rookie Mackenzie Hughes, had that out-of-body experience that only happens when watching Woods do his thing. 
Woods had his best round at Sawgrass' Stadium course firing a 65 that electrified the crowd. Woods is now tied for ninth place at 8-under as he heads into Sunday's final round.  The chances he can catch leader Webb Simpson, currently at 19-under are slim, but if this portends to things to come it can only be good news for golf. 
For Hughes, who had never formally met Woods, it was a surreal experience.   
"To be in an environment like that really gets your juices going," Hughes said. "It's 90 degrees, but I can assure you I had some goosebumps and shivers at times when you hear some of the roars, and you realize, 'I'm playing with Tiger Woods.' It was fun."
Woods rocketed up the leaderboard on Saturday moving from a tie for 69th to the top 10. He wasn't the only star who made a move either, as Jordan Spieth did the same thing equaling Woods' round with a 65. Golf's past and future, perhaps, will play in the same group for the first time on Sunday with Woods and Spieth paired for the final round. 
Tiger At TPC Sawgrass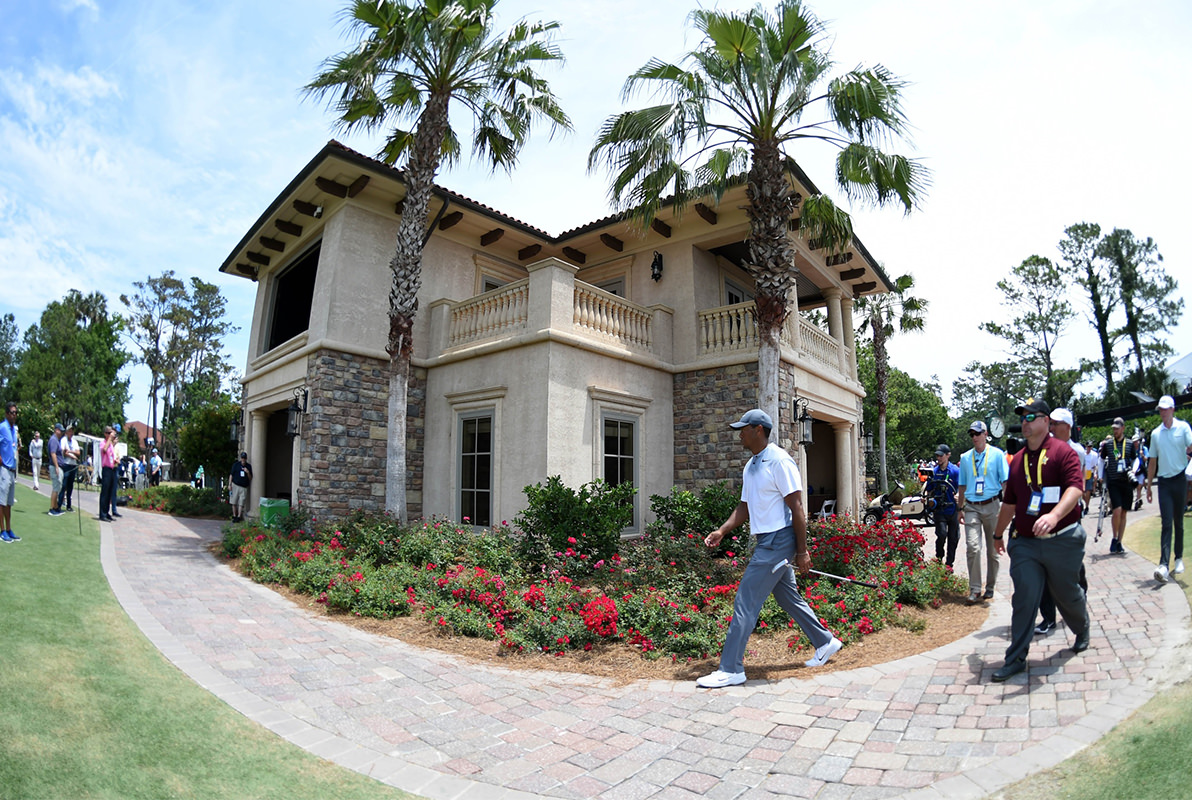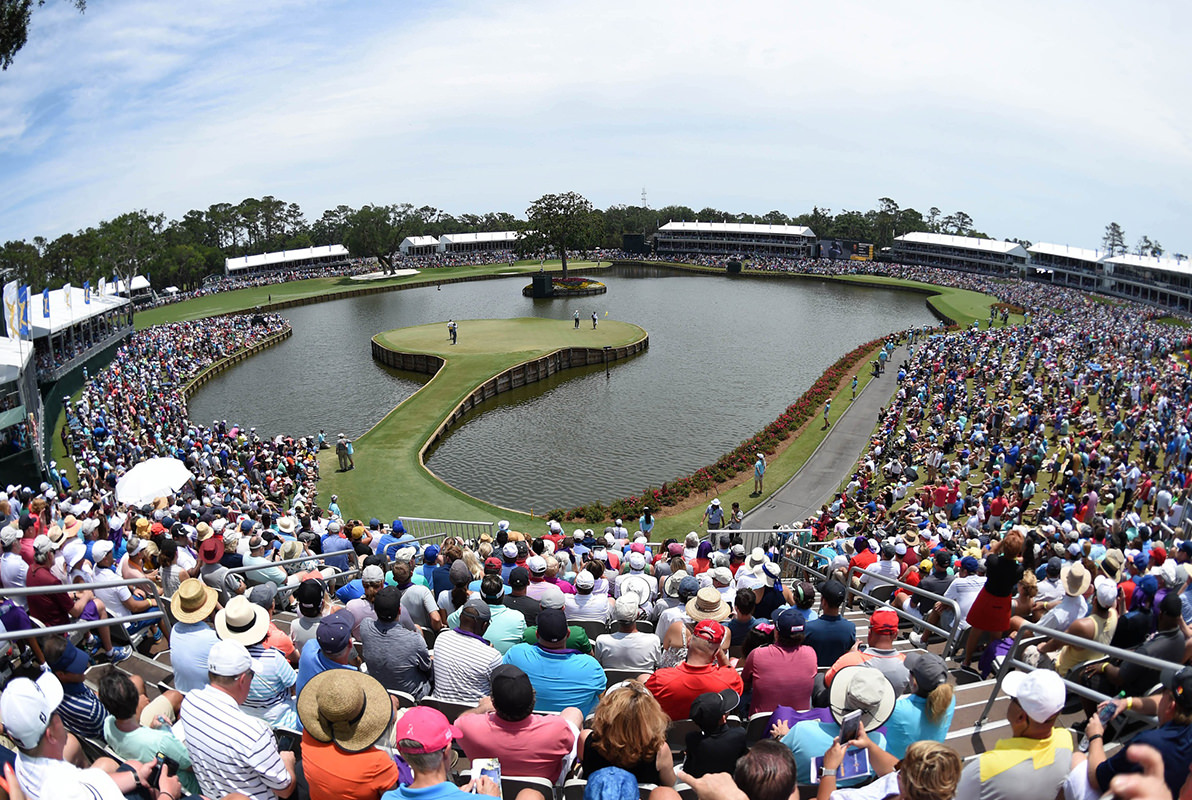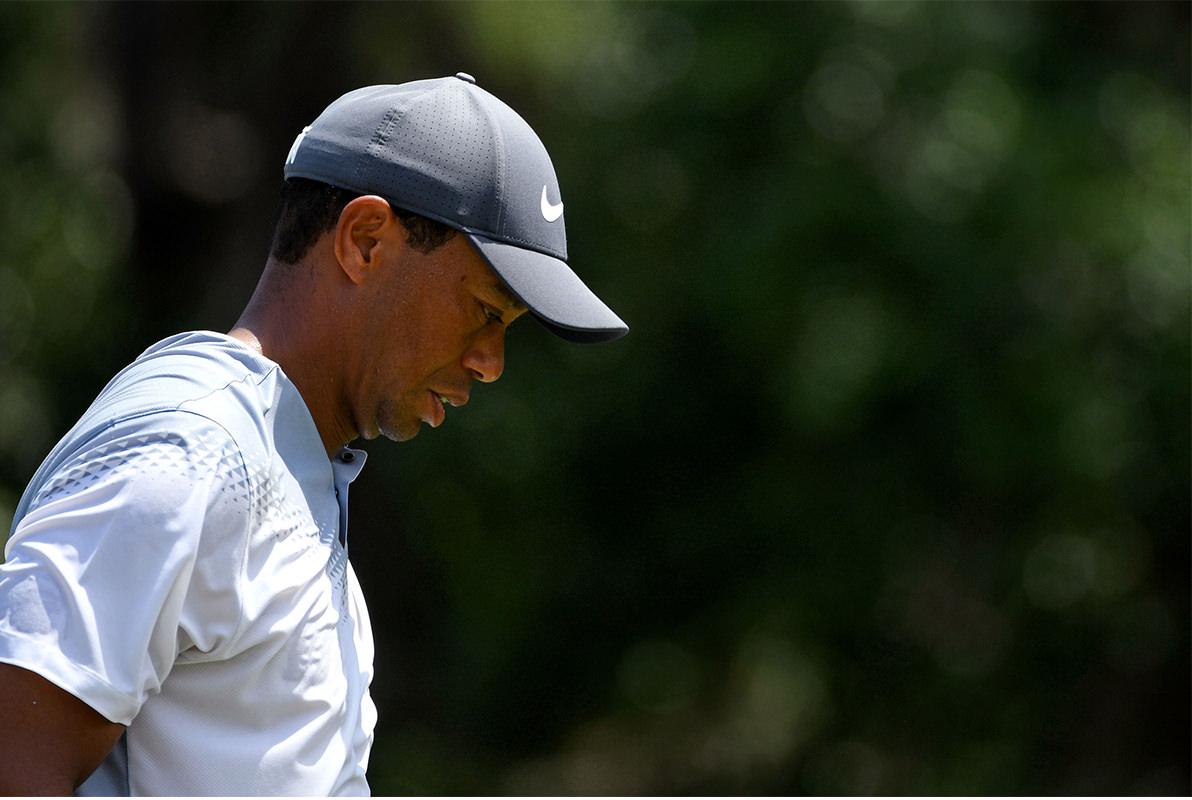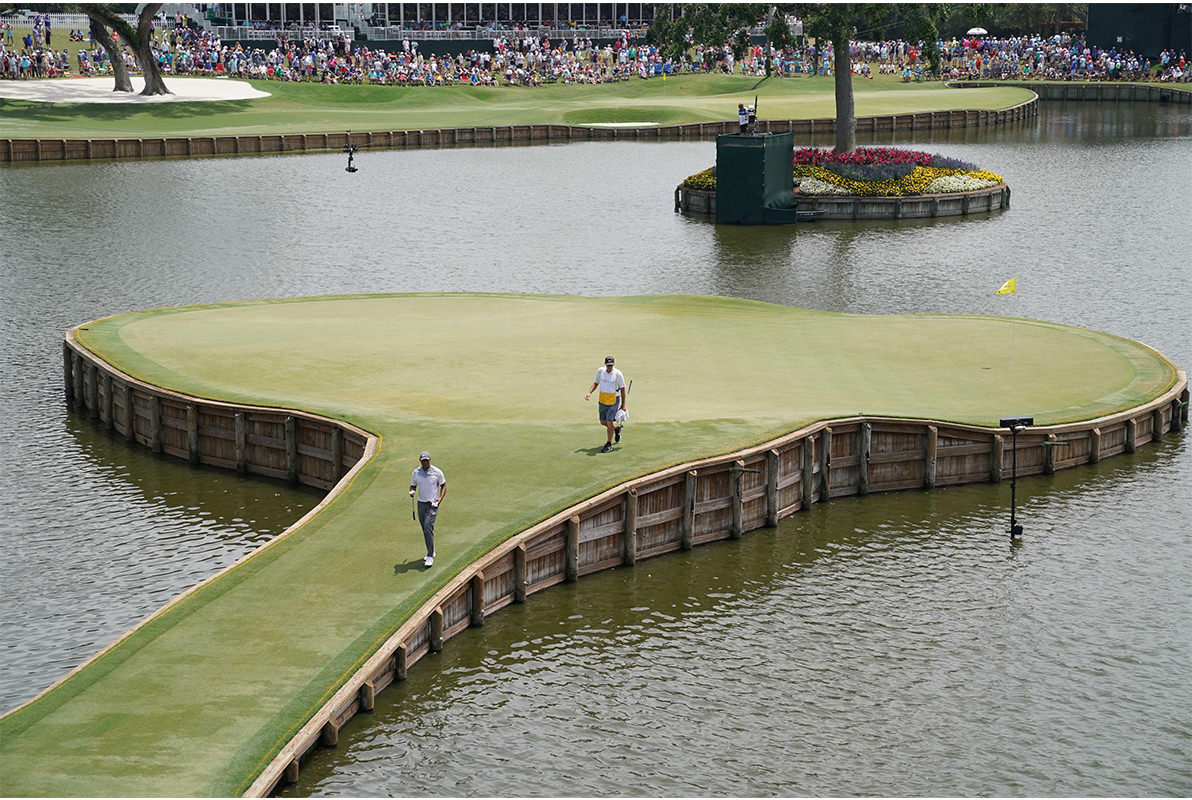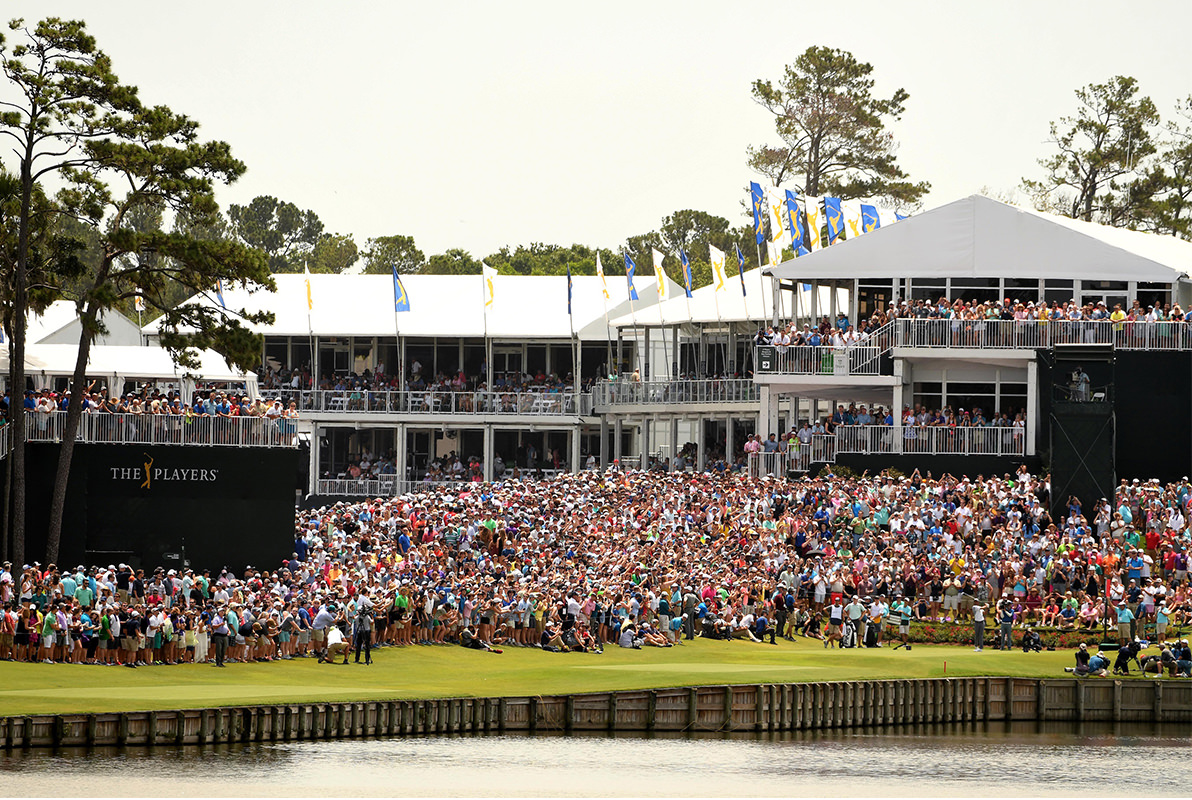 It was the lowest round in Woods' career on the Stadium course in 66 career rounds, including victories at the site in 2001 and 2013. 
"I finally got off to a good start," said Woods. "I birdied the first couple of holes, and I just kept it rolling from there. I hit a lot of good shots today. It was nice to see a few putts go in. 
"Overall, the whole day, I hit a lot of quality shots, and 65 was probably as high as I could have shot, which was kind of nice."
Woods' start on Saturday was historic, and not televised, as he fired a 30 on the front nine. He birdied the four of the first five holes and was one off the course record before the turn. Woods finished with his lowest professional round since 2015 at 65, 7-under par. Woods hit 11 of 14 fairways and needed just 27 putts in the round.
Simpson has a commanding lead, but Woods' performance in the third round is a good sign for the spring and summer season.  
"I got my playing feels back and it's just a matter of playing and executing and putting the shots together," Woods added. "It was nice, I made some putts today, that was basically the difference. I've hit quality irons before and I was able to convert today and got rolling early. This golf course, as humid as it is right now, these greens are going to be holding all day and I knew that going in and I knew I had to be a little bit more aggressive in there and put the ball in these sections and I was able to do that."
Woods and Spieth are both at 8-under, 11 strokes off the pace of an unconscious Simpson. The duo will go off at 2:05 p.m, live on NBC starting at 2 p.m.