With all of the innovation and technology being pumped into the golf industry, it's incredible to think that perhaps one of the most eye-catching companies to make a splash in recent years is a big-box warehouse store.
Since making a splash in late 2016 with its Kirkland Signature golf balls, Costco re-entered the fray earlier this year with its KS1 putter, and it appears that another line of products is on its way.
Intrepid gearheads around the golf world noticed an interesting addition to the USGA's conforming clubs list earlier this week as Kirkland Signature Wedges showed up in 52, 56 and 60 degrees, labeled as gap, lob and sand wedges.
The wedges, which are manufactured by the Southern California Design Company, which is based out of Carlsbad, California, a hotspot for original equipment manufacturers such as Titleist, Callaway, TaylorMade, Adams, Cobra-Puma and others.
Beyond what the images and conforming list provide, not much is known about the details of the clubs release, price or availability.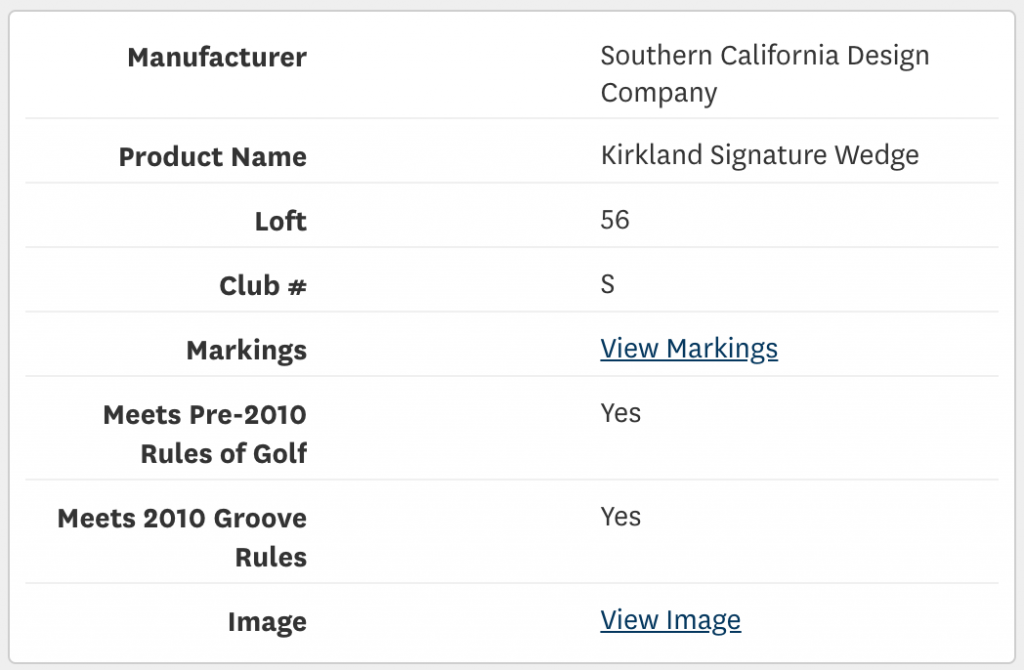 One interesting tidbit that is easily gleaned from the images of the clubhead is the "Milled Face Technology" stamping on the back flange of the club, which shows Costco has partnered with an outfit that's not new to the space or the technology available to the biggest companies in the world.
According to Tony Covey of MyGolfSpy.com, rumors surrounding the K-Sig wedges suggested that they would be sold in sets of three for around the price of a single wedge from a major OEM.