The rise of CBD not only in golf, but throughout the general population has been a looming tidal wave. Things have come a long way since Phil Mickelson was taking tincture shots of CBD in the fairways of Augusta National two years ago.
With a general education of the population complete, the wellness aspect of CBD has entered the mainstream, especially for golfers dealing with the aches and pains that come with contorting our bodies in an unnatural way dozens of times per round.
That's not even to mention the various quality of everyday life benefits CBD can provide as it pertains to anxiety, balance and better sleep.
Golfers are no longer wondering whether or not they should be using CBD, it's which brand should they use and Altwell is making a strong case to become a market leader. Owned and operated by the same family business who is known for creating, building and selling the Muscle Milk Brand of protein products, Altwell comes to the table with built-in credibility in a space that is still seeking it. 
Altwell's full-scale product line offers customers every possible remedy they could be looking for from CBD-infused gummies, balms and sports sticks to tinctures and soft gels.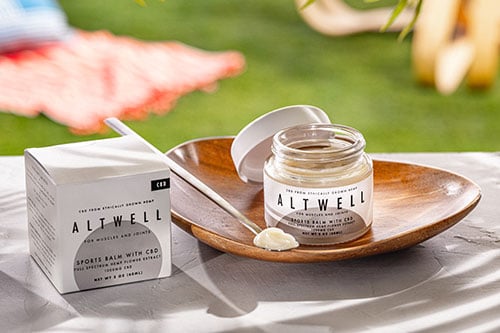 The Background
Altwell was nice enough to send over a care package of products for me to review, and it couldn't have come at a better time. A regular CBD user — I'm a tincture in my coffee guy — I used the gauntlet of a Member-Member event, golf trip and Memorial Day weekend stretch to put Altwell through its paces.
For the most part, I had used CBD in a preventative/anticipatory way. The tincture in my morning coffee had become ritual, so switching that in was no issue. The stuff I was much more excited to try was the gummies and gels as well as the balm and sports stick. 
First things first, I packed up the Altwell box and threw it in my locker at the golf course. I would be visiting it early and often.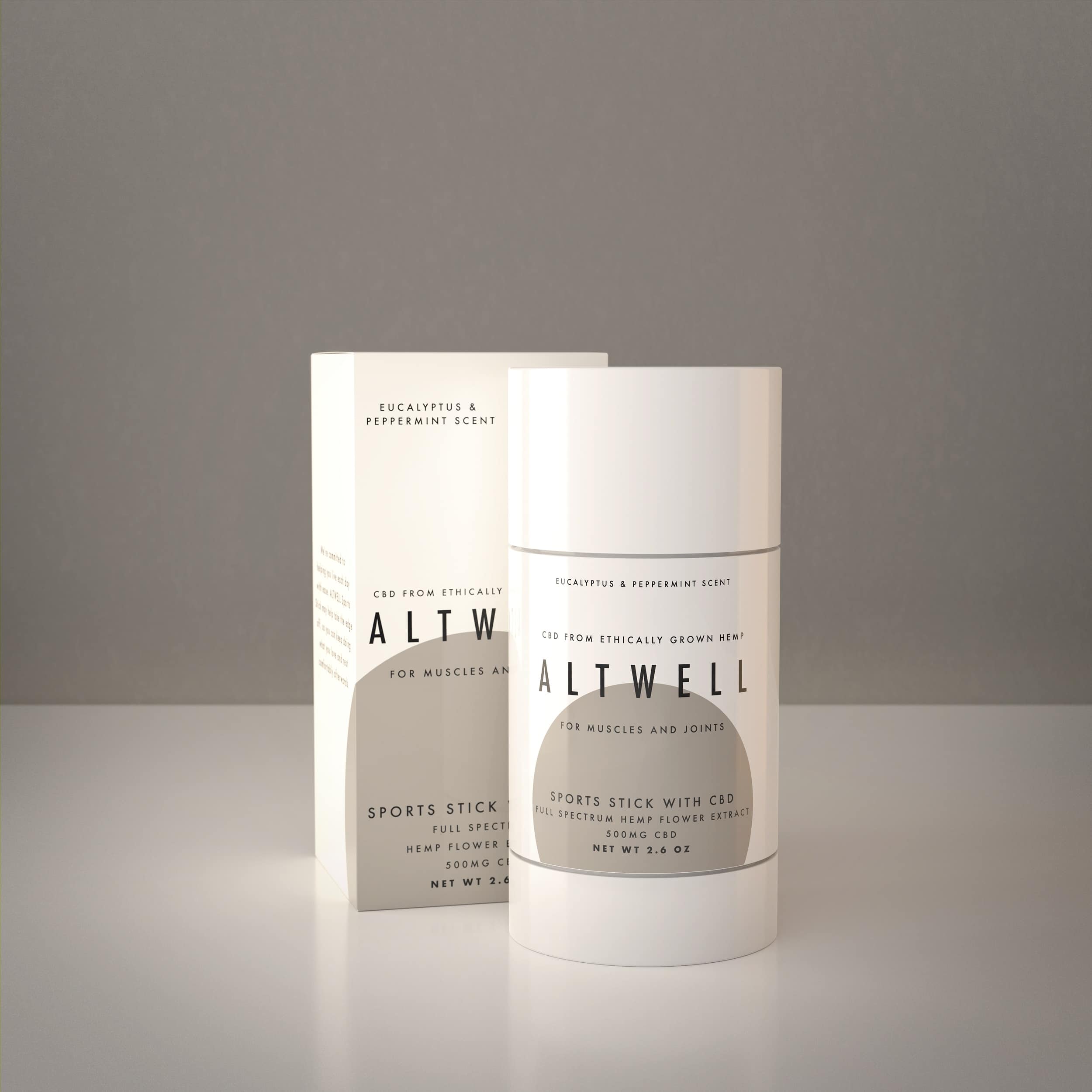 The Performance
In the grand scheme of things, a Member-Member tournament means very little, but in the build-up, you want to play well and show your fellow golfers that you and your partner are a team to be reckoned with. And with that kind of hyping up, before the first match was the perfect time to try a gummie.
A nice flavor and advertising "to balance mind and body," the Altwell gummie provided a nice calming effect. Sure, the juices were still flowing, but it felt like I had control of my extremities on the first tee, which isn't always the case. You ease your way into any round of golf, but having that nice balancer in the system sped up the process.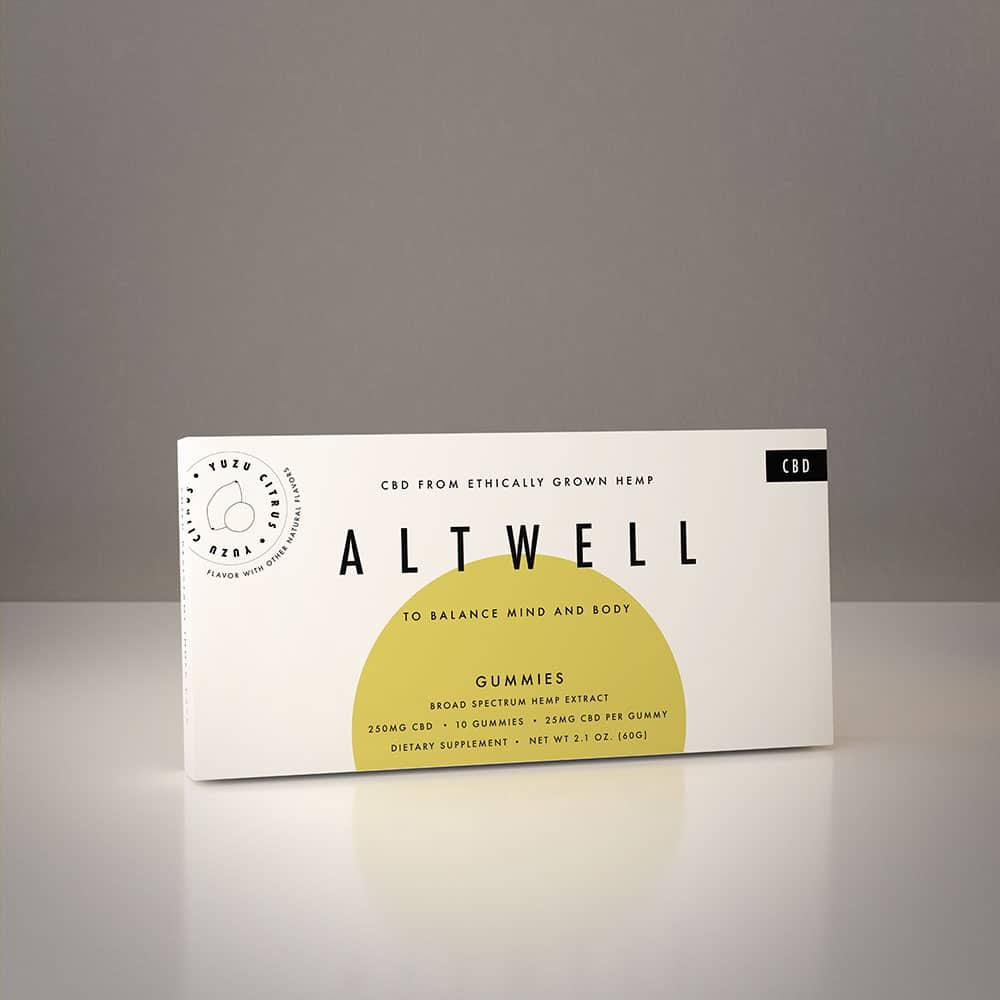 The true test of the product line came in the days and weeks that followed. While the tincture, gummies and soft gels became part of the pre-round rituals, the inclusion of the sports stick and sports balm were where I came away most impressed. 
In general, I sleep relatively poorly, typically the result of a young child's bad dream, which results in a "H-shaped" mass of humanity on the bed with my wife and I sleeping normally and our 3-year-old sleeping as awkwardly as possible in between us. All that is to say, I needed the sports stick and balm. It's not a miracle cure, but it did significantly help my mobility when applied to the shoulder and neck area.
Additionally, I struggle — especially when playing a lot of golf — with gout-like symptoms in my left foot. Over the years, I've used toe/foot braces proactively to avoid the inflammation and pain that tends to come with spending hours upon hours in golf shoes. Knock on wood, with regular application, my gout/hallux rigidus has been happily absent over the past month-plus as golf season has ratcheted up, thanks in large part to Altwell's products.
Conclusion
As a complete product line, Altwell has everything you need to improve your daily general wellness in both preventative and reactionary care.
The morning tincture will remain a part of my daily routine as I find it a nice balance between the jitters of too much coffee as well as a calming and focusing influence as I get into the workday. On the course, a gummie or soft gel is great to quell some first-tee nerves, especially before a big match or even down the stretch of a particularly good round.
Finally, as previously stated, my biggest revelation came in the reactionary products of the sports balm and sports stick. We're not in high school or college anymore; there are new aches and pains that creep up on a daily basis. The ability to slab some CBD-infused balm onto a trouble area was a godsend and one that kept me feeling fresh and ready to go throughout a grueling weekend of match play and over the marathon golf weekend that was Memorial Day.
You can try Altwell yourself using promo code SWINGU to get 20% off your first order* at Altwell.com.
*Must be 21 or over. Some exclusions apply. Discount valid at altwell.com only. Not valid for resale, cash or cash equivalent.