What You Need To Know
Sunday Golf's Loma XL is the bigger sibling of the Loma Bag
Expanded the Loma design enough to accommodate a couple more clubs and add a double strap
Retails for $149.99 and comes in seven different colorways
---
As the saying goes, different strokes for different folks. And if you're a golfer who enjoys a minimalist approach to the game, the newly-released Loma XL Golf Bag is right for you.
Whether you're a half-set kind of player or someone looking for an alternative to a bigger cart or carry bag, the Loma XL delivers a lightweight option that will become a staple in your trunk for those last-minute practice sessions or emergency nines after work.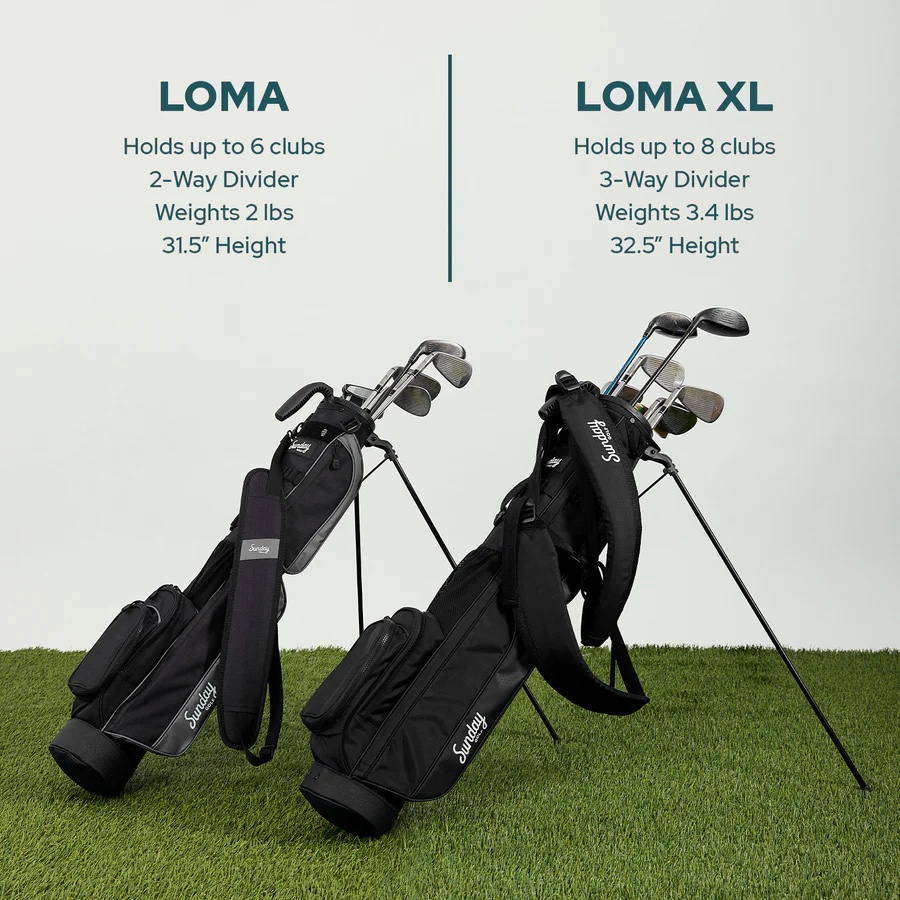 The Product
Not unlike the Sunday Golf Loma Bag, the XL descriptor of the latest release is relative in that it's still shockingly small compared to a rank-and-file golf bag in your local pro shop or big box store.
Even still, this bag has all you need for an enjoyable walk around whatever golf course you're playing. The XL holds two more clubs than its smaller sibling — and maybe a few more if you're feeling froggy — but is made exceptionally more convenient with the second backpack strap.
Carrying over the easy top grip design from its previous version is perfect for those awkward short walks that seem too short to fully pick up the bag and too long to carry a few clubs.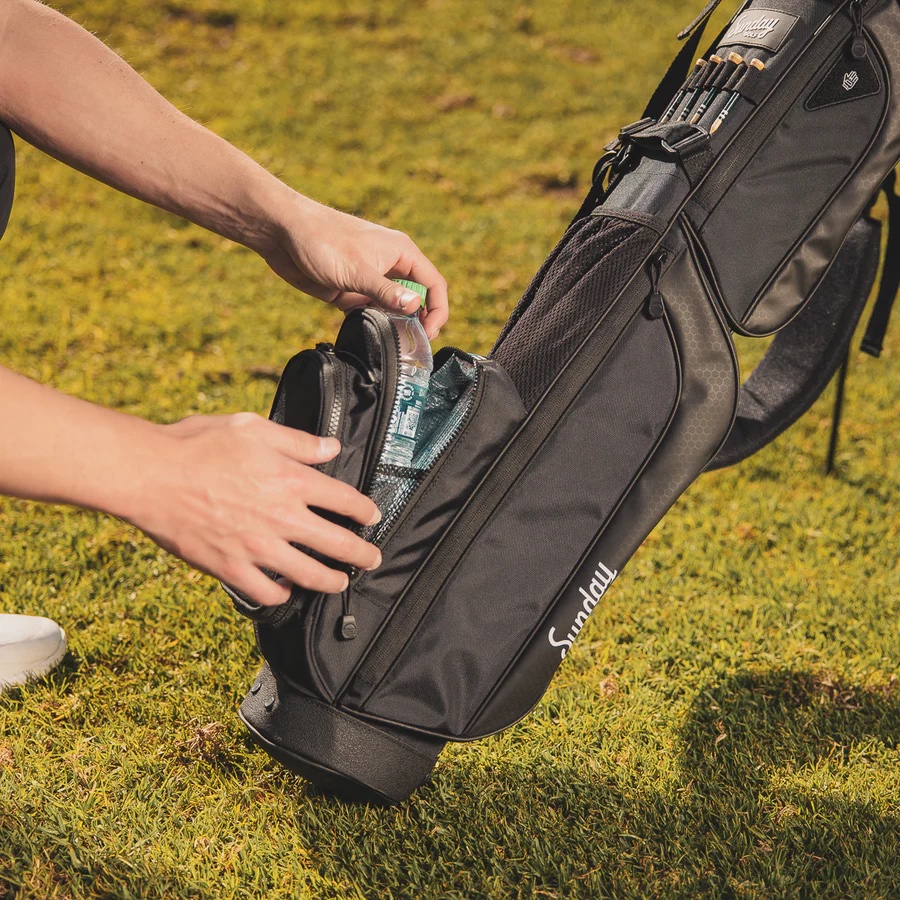 Another strong holdover from the Loma bag is the insulated pocket that keeps a water bottle or a few beers nice and chilled whenever you need them. Beyond the insulation pocket, side storage pockets and a velcro glove patch are more than ample for any round of golf.
The Takeaway
Whether you're a golfer looking for an alternative to your full bag, a range rat who doesn't need 14 clubs everytime they go to practice or a parent getting their youngsters into the game, you could easily do worse for yourself than the Loma XL from Sunday Golf.
Making slight upgrades from the original release, most notably the double strap, this bag provides everything it claims to and then some. 
---
The Loma XL Golf Bags are available for purchase on the Sunday Golf website.