There are varying levels of fame in our world today, but one of the more mainstream "you've made it" moments occurs when a person, place or thing appears as the answer to a question on the popular television trivia show Jeopardy!
While the Jeopardy! world is very wide-ranging, sports fans tend to get a little giddy when they see a category pop up that they know as well as any subject you would have learned about in school or business.
This has happened for golf fans a few times in recent years, and notably, earlier this year when GOLF got its own entire category for the second time in three years. Here's the full board from March, which featured an entire golf-themed category session.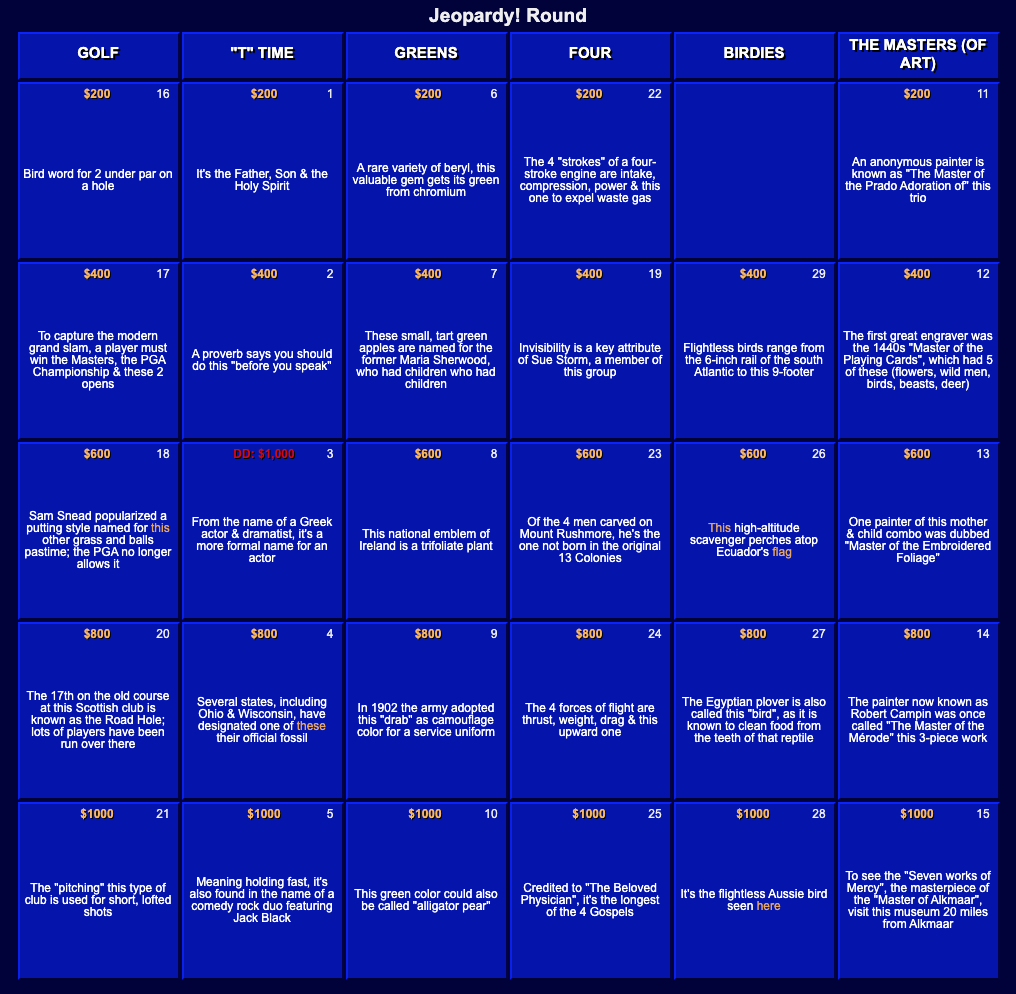 Last week, golf broke through the Jeopardy! board once again, this time in Final Jeopardy! where the game is won or lost. With the category being Highest-Paid Athletes, the clue read, "On Forbes' 2020 list of the 100 highest-paid athletes, at age 50 this active individual sportsman is the oldest."
For golf fans, this was a tap-in. For trivia whizzes with passing golf knowledge, not so much.
One contestant, Julissa Castillo, an operations manager from Los Angeles, California, was on the right track, but the famed thinking music ran out as she began to write down Mickelson's name, costing her $13,199 and the chance to be a Jeopardy! champion.
Just when I think I've arrived ( I was the answer to tonight's final Jeopardy question) I realize I still have a ways to go (they all got it wrong ):

— Phil Mickelson (@PhilMickelson) September 26, 2020
Clearly watching being the ravenous knowledge consumer Mickelson is, he lightheartedly poked fun at himself on social media, saying, "Just when I think I've arrived (I was the answer to tonight's final Jeopardy question), I realize I still have a ways to go (they all got it wrong)."