I've learned that there is no such thing as an "average" game, no matter the handicap level. We're all snowflakes and find our own unique way to shoot our number. With that said, ShotByShot.com's 450,000-plus round database enables us to create a composite of the average golfer at each level.
I'm posting five short articles, each describing the most important areas for improvement in each of the five major facets — Driving, Approach shots, Chip/Pitch, Sand shots and Putting — to take you from an 18-handicap to a 9-handicap.
Here we are examining how to save half a shot in a very small part of the game — just 2 and 1.6 shots per round respectively for Mr. 18 and Mr. 9.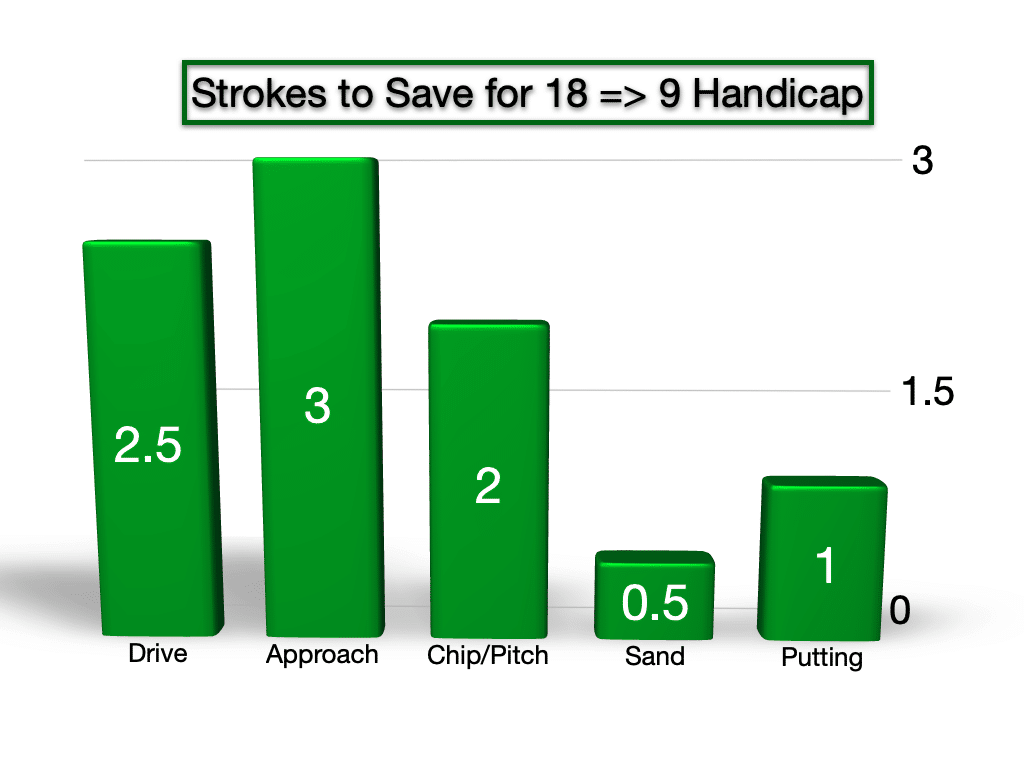 The sand game is an underrated skill that produces more errors per attempt than any other part of the game. When I was learning the game, I was afraid of the gaping bunkers surrounding ALL of our 18 greens. I worked hard to gain confidence from the sand that made the greens seem larger and easier to hit.
As always, if you work to avoid errors you'll solve this portion of the puzzle.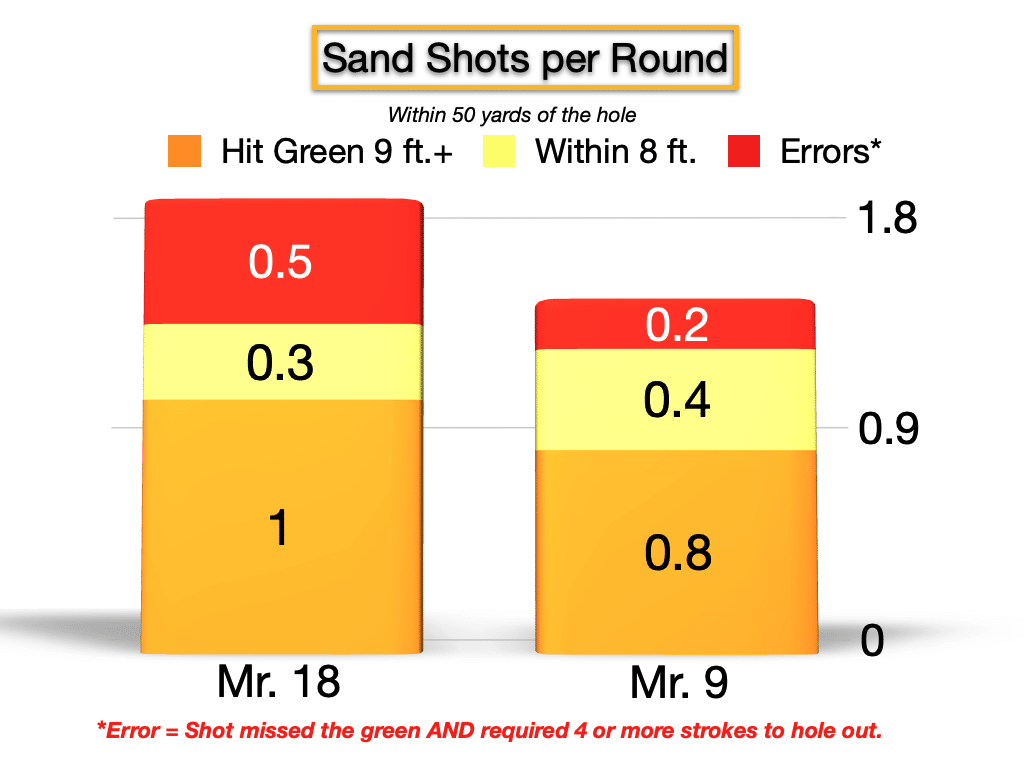 Mr. 18 saves 12% of his sand opportunities (with 27% errors) vs. 21% saves for Mr. 9 (only 15% errors). 
These save opportunities are directly connected to distance from the hole and the average one-putt distance for each skill level. Use the below putting chart to see how likely you are to 1-putt from various distances and make that your goal.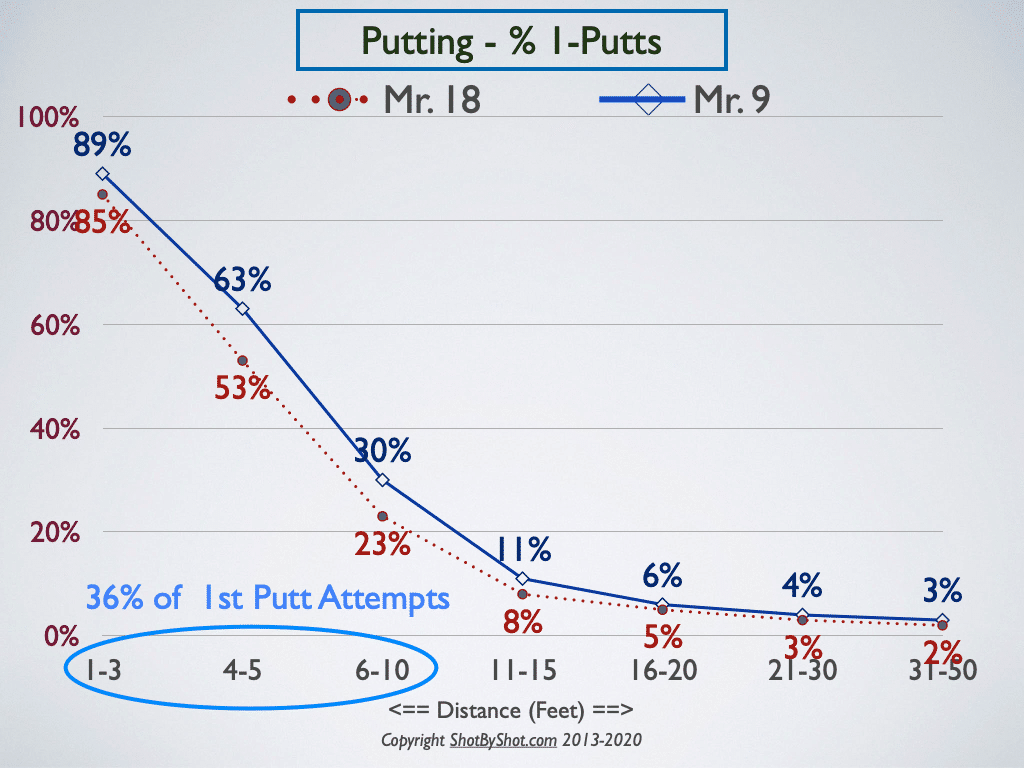 ---
Peter Sanders is the President and a founding partner of ShotByShot.com, the system SwingU uses for its Versus product.
Peter has worked with PGA Tour players and major champions such as Zach Johnson, Lucas Glover, Smylie Kaufman, Zack Sucher, Sepp Straka, Dylan Frittelli and Michael Thompson to analyze and interpret their data for game improvement.